Thinking of your kids navigating the digital space completely unsupervised is a scary thought. That's why all devices offer some form of family protection these days. But if you're not very tech-savvy, setting these up can be daunting. Microsoft Family is one of the few apps which makes the whole process less scary.
And with the new Microsoft Family app on Windows 11, Microsoft aims to further streamline the whole process. With Microsoft Family Safety available as an inbox app, it'll certainly be easier to create a safer digital environment for your family.
What is Microsoft Family?
In case you're hearing about it for the first time, here's a crash course for you. Microsoft Family Safety lets you set up parental controls for your kids, monitor their activity and screen time, filter inappropriate content, and track their locations.
Previously, Microsoft Safety controls were only available on the web or through iOS and Android mobile apps. With Windows 11, Microsoft is making it an inbox desktop app. But it is coming only to the dev channel for Windows Insiders at the moment.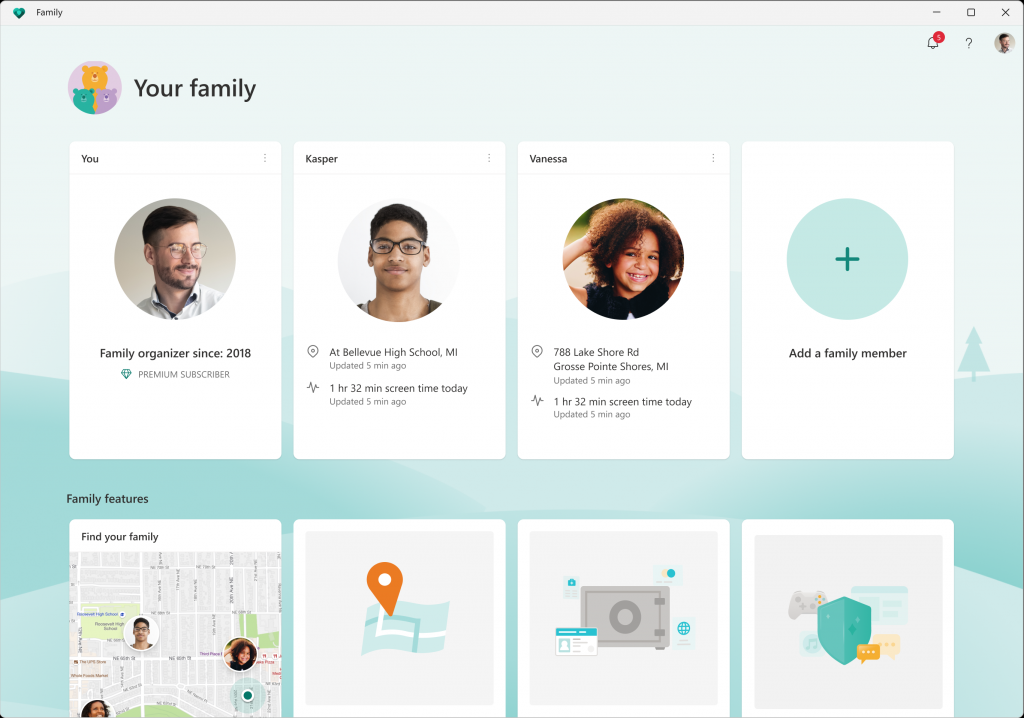 Microsoft Family Features
Here's an in-depth look at all the features the app offers:
Set Screen Time Limits: You can set screen time limits for your kids to help them develop healthy digital habits and ensure they take time for other important things in life. Screen time can be set for devices (Windows and XBox) and apps and games (Windows, Xbox and Android). When screen time runs out, you can also choose to extend it. Microsoft Family also provides activity summaries so you can keep track of how your kids use the device.
Filter content: You can fiter out age-inappropriate content so your kids don't watch anything they aren't supposed to. Not only can you block certain apps, games and websites, you can restrict it to kid-friendly content where Microsoft Family automatically filters the content for you. And when you enter the kid's age, the app shows recommendations as per their age, so your 6-year old and 13-year old won't be subjected to same restrictions. It uses Microsoft Edge on Windows, Xbox and Android devices to filter content.
Location Tracking: Even when you're away, you can always keep tabs on your loved ones through a real-time locator in maps. You can know they're safe at all times. It's also useful to offer an insight into the places they love the most. And with a premium subscription, you can also get alerts for their location. For example, get alerts when they reach home or school.
Family email, calendar, and OneNote: You can also email your family group to discuss events and catch up on events, add family events to a shared calendar and get reminders, and create grocery lists or share notes in a shared family notebook in OneNote.
Spending: Set spending limits for your kids while still giving them freedom to buy things from the Microsoft or Xbox store. You can add money to their account or add a credit card which will require your approval before every purchase.
Note: Screen Time features are not supported on an iOS device. But you can still use location tracking on an iOS device using the Microsoft Family Safety app.
How to Get Microsoft Family app on Windows 11
The Microsoft Family app is only available for Windows Insiders in the Dev channel as of now. In the future, the app might be available as an inbox app for all Windows 11 devices.
Currently, if you're a Windows 11 Insider in the Dev channel, update your PC to the latest Windows 11 Insider Preview Build 22572.
If you're not a Windows Insider but still want to use Microsoft Family Safety features, you can use it from the web or Android/ iOS mobile apps.
Open the Settings app. Use the keyboard shortcut Windows logo key + i to open settings. Then, go to 'Windows Update' to update your PC.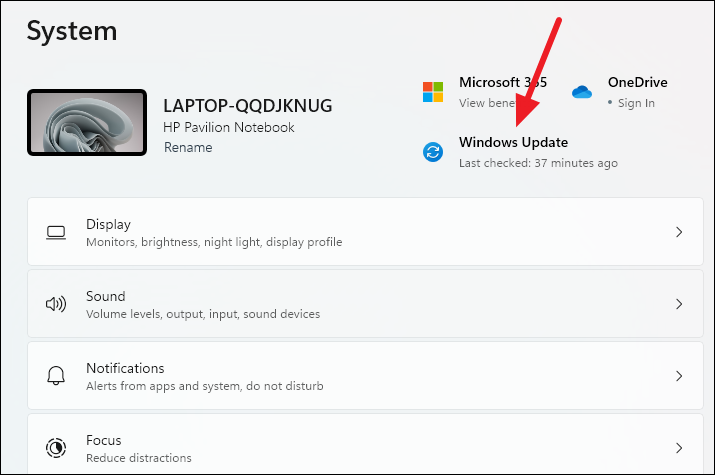 Once the updates are installed and your computer restarts, go to 'Accounts' from the navigation menu on the left.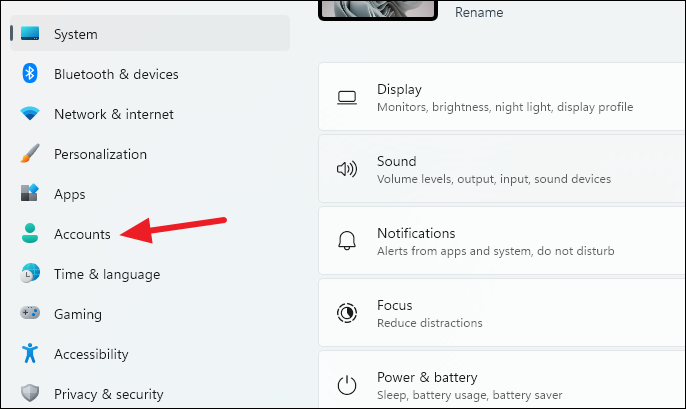 Then, go to 'Family' from the account options.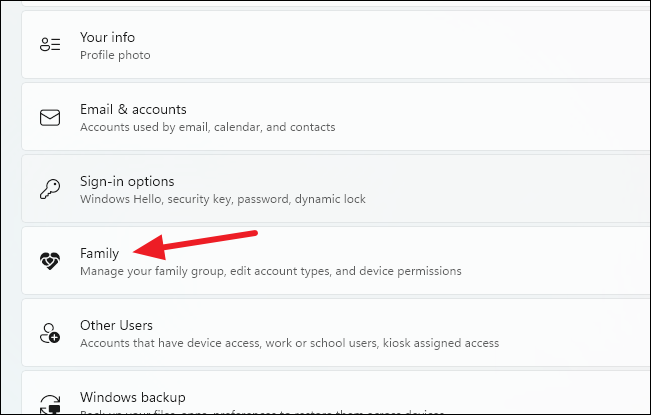 Click 'Open Family app' to get the app. It'll open the app's listing page in the Microsoft Store.
Alternatively, you can go to the Microsoft Store directly and search for 'Microsoft Family' and click 'Open' to open the app. The app will open directly without any download.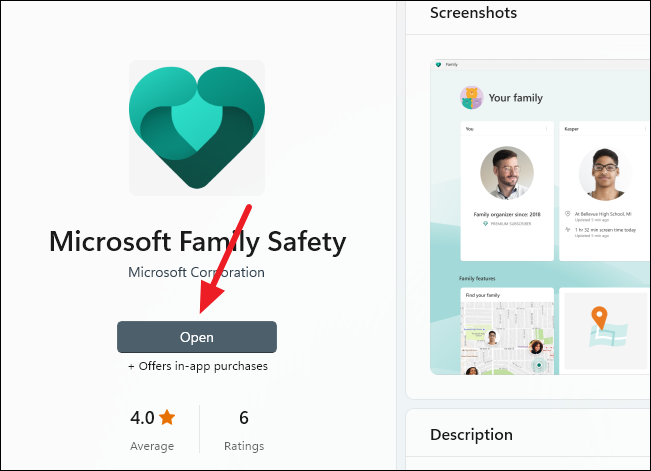 Currently, the only way to open the app is from the Microsoft Store, even after you first get it. Searching for the app will return nothing. But seeing as this is just the first iteration, things will hopefully improve in the future.
How to Setup Microsoft Family
You need a Microsoft account to use Microsoft Family. Both parents and children must have Microsoft accounts to set up as a family. Other family members that you want to add to the group must also have Microsoft accounts.
If you're not signed in to your Microsoft account (which isn't very likely on Windows 11), you'll need to sign in. Otherwise, you'll directly reach the home page. If you're creating the family group, you'll be the administrator/ organizer.
Click 'Add a family member' to add someone to the group.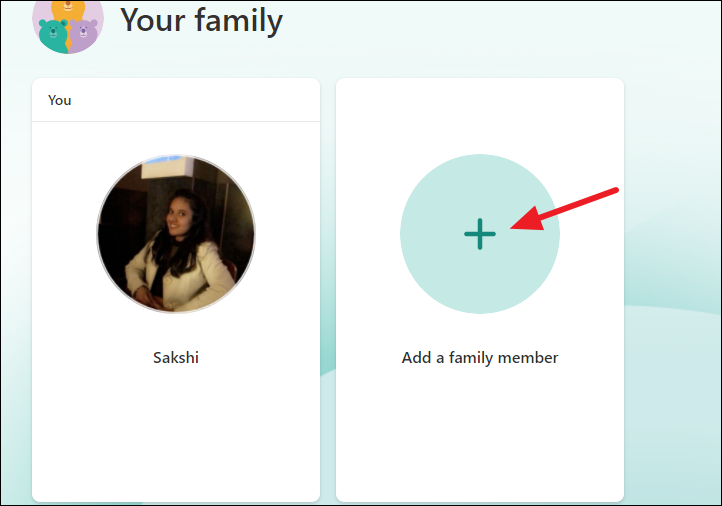 Enter their Microsoft email address and click 'Next'.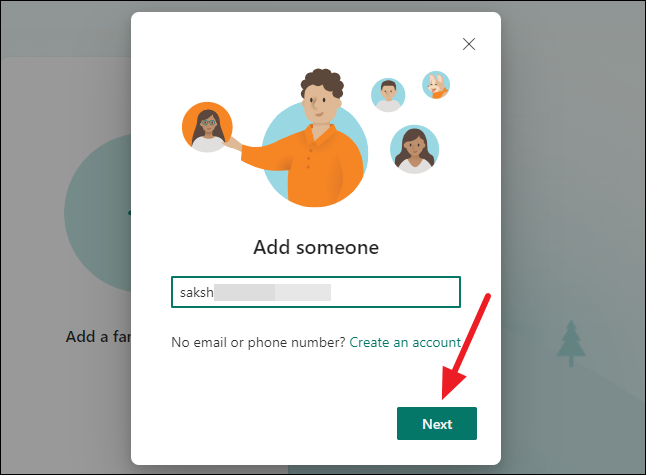 Then, choose whether they'll have the role of a member or an organizer. For your kids, select the former while you can select the latter for your spouse. Here, we'll select 'Member' as we'll set up a child account.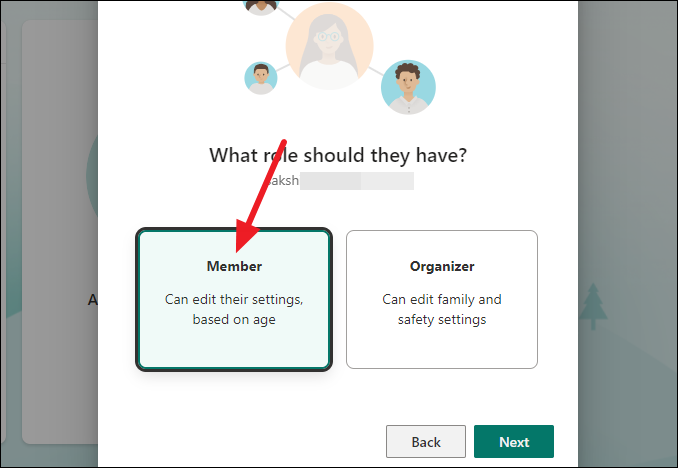 You'll see a CAPTCHA test. Complete it to invite the person. They'll have to accept your invitation to join the family group.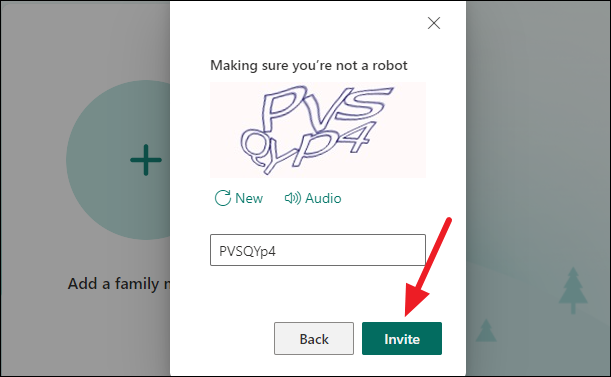 Note: If you have more than one child, you can either create one single account and have them share it, or you can create different accounts for them and set each of them up individually.
Joining the Family Group
Your kid will receive an email to join the family group. Open the email and click 'Join now'.
The link will open on the Microsoft Family Safety website. Click the option for 'Join now'.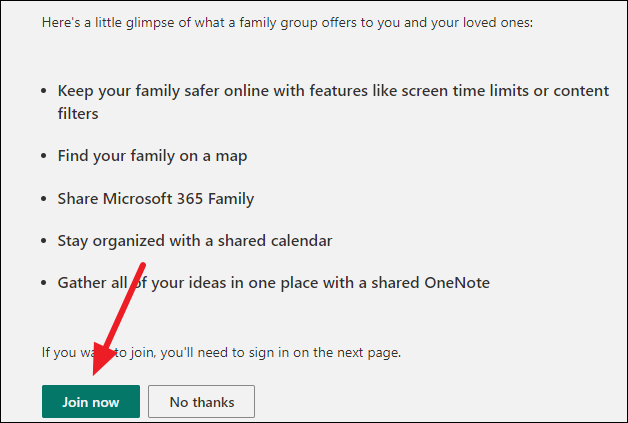 Then, enter their details like name, date of birth, etc.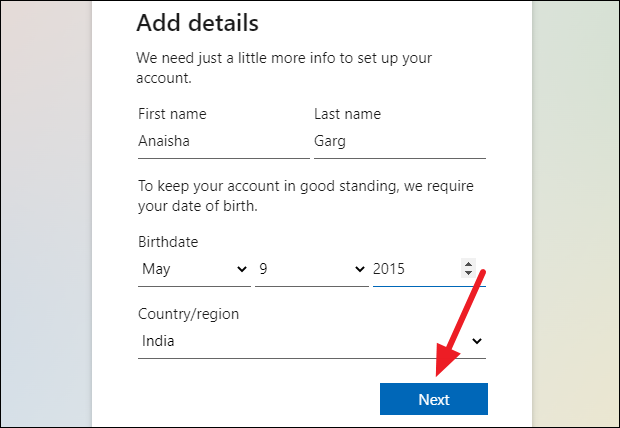 Then, click 'Join now' again. Your kid will join the family group and their account will appear in the Microsoft Family app on your Windows 11 PC.
Managing their account
Once your kid's account appears in the app, click their name to open account details. You'll have to add your kid's devices, i.e., login to their phone, PC, or Xbox with the Microsoft account you have added. For this to work, your kid will have to stay logged in on the Microsoft Safety app on their devices from the Microsoft account.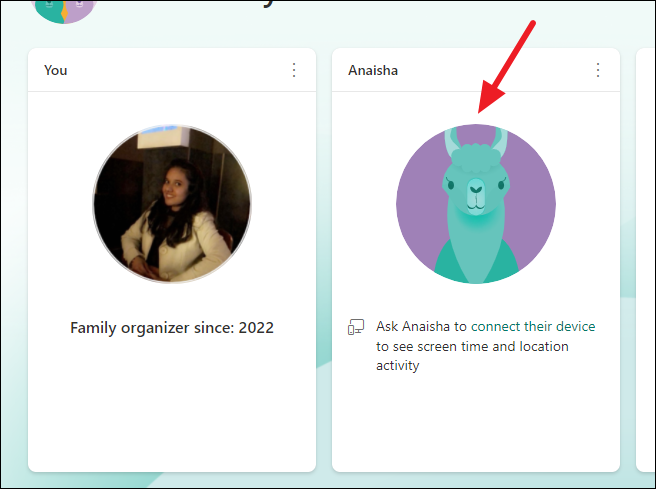 From the navigation bar on the left, you can go to the different features. By default, it'll open 'Overview'. From the overview screen, you can keep an eye on everything and also navigate there.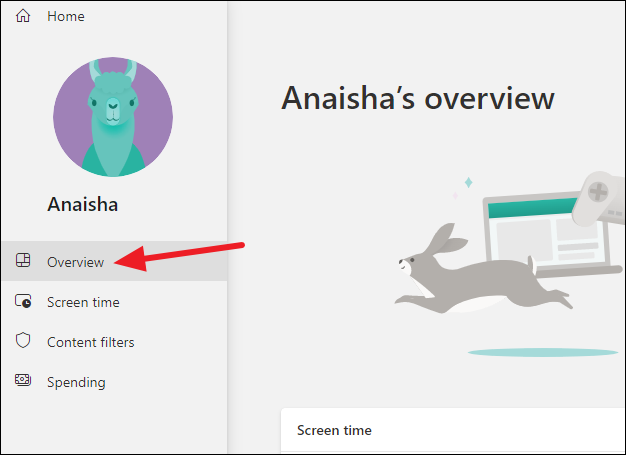 Set Up Screen Time
Click 'Screen Time' to set limits for your kid's devices. You can set a limit for a device separately, or use the same schedule for all the devices if there are more than one.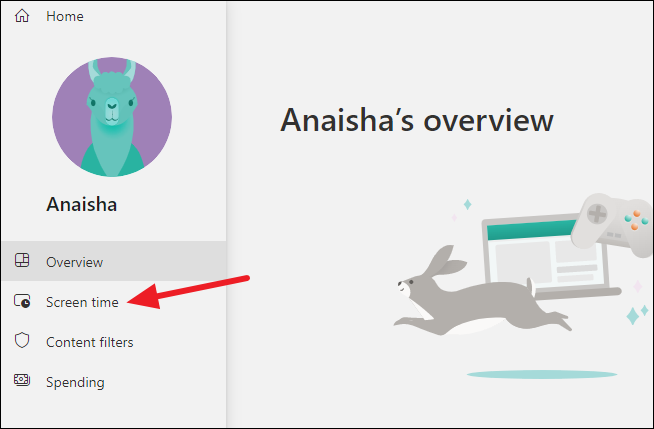 You can also set screen time for individual apps and games. Switch to the 'Apps and games' tab from the screen time page.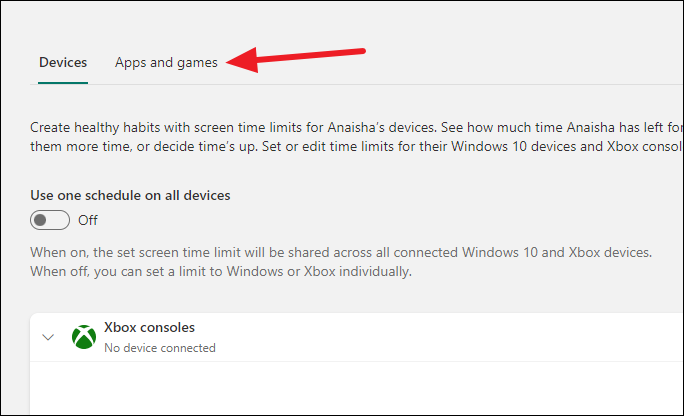 To use one schedule for all devices, turn on the toggle for the same. When this is on, the total time allotted will be shared across all the devices.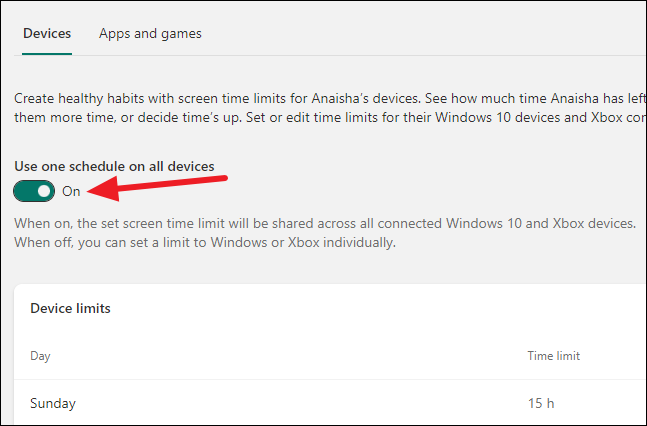 To set up screen time for each device individually, keep that toggle off. Then, scroll down to the desired device and click the option for 'Turn Limits on'.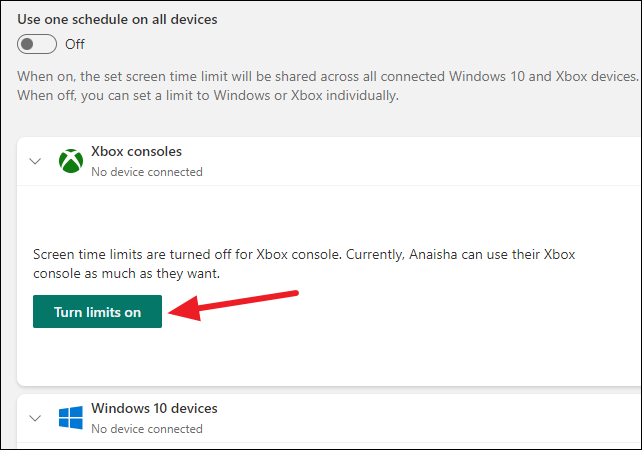 The app will set up a default schedule. Click any day to edit the schedule.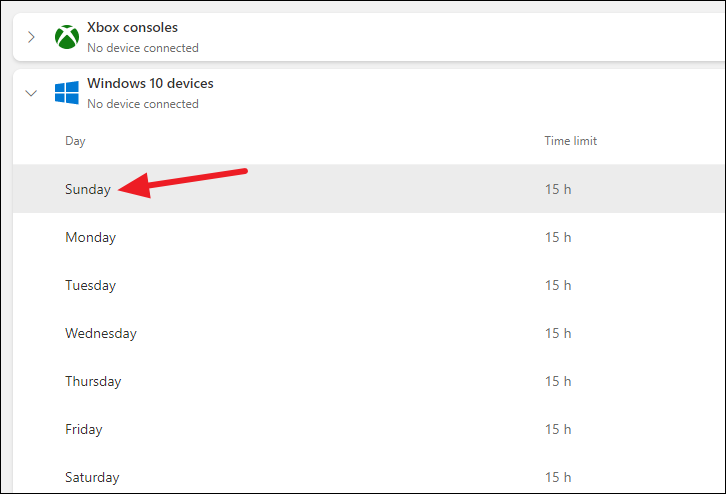 You can set the schedule for each day differently. Or, select 'Everyday' from the drop-down menu to set the same schedule for each day.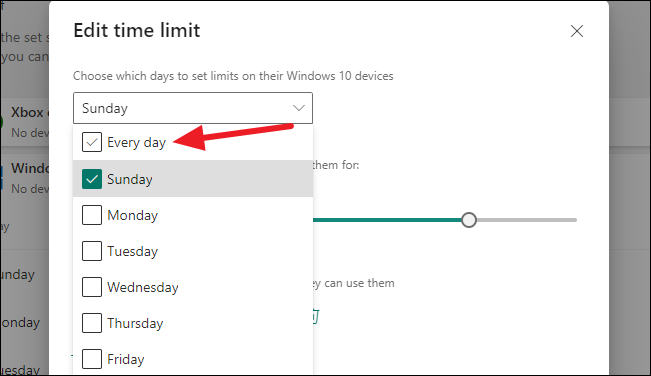 Then, adjust the timer slider to set a time limit.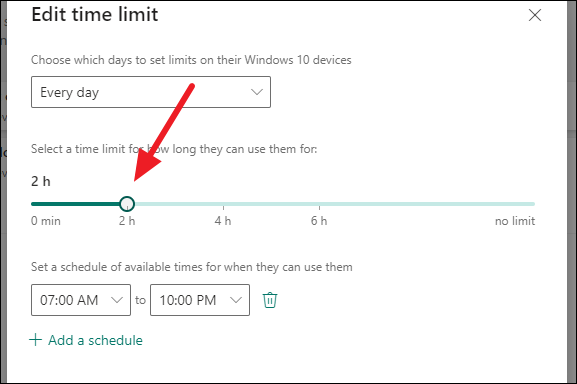 Beneath it, you can also set a time period during which they can use their device. But if you don't want to define a set time, click the 'Delete' button. Your child can then use the device anytime during the day but only for a restricted time.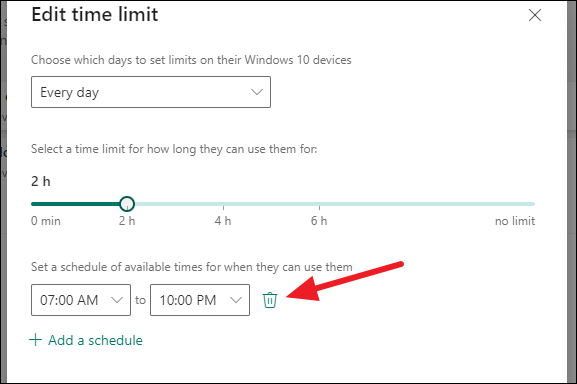 Use Content Filters
Click 'Content Filters' from the navigation menu on the left. Here, you'll be able to see their search and website activity.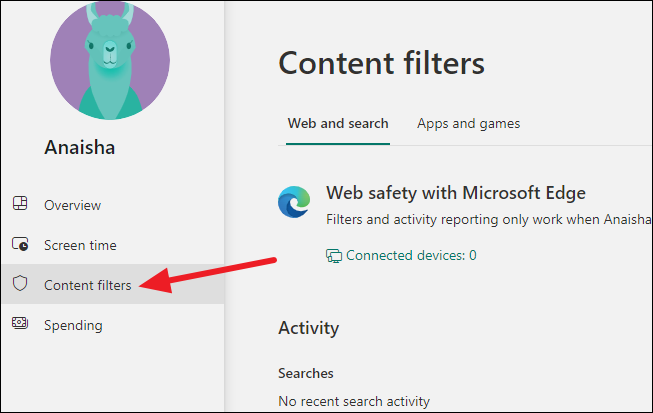 Turn on the toggle for 'Filter inappropriate websites and searches'. When this option is enabled, only Microsoft Edge browser is allowed on your kid's device for surfing the internet. With Bing's SafeSearch, Edge automatically filters out mature and inappropriate content on their device.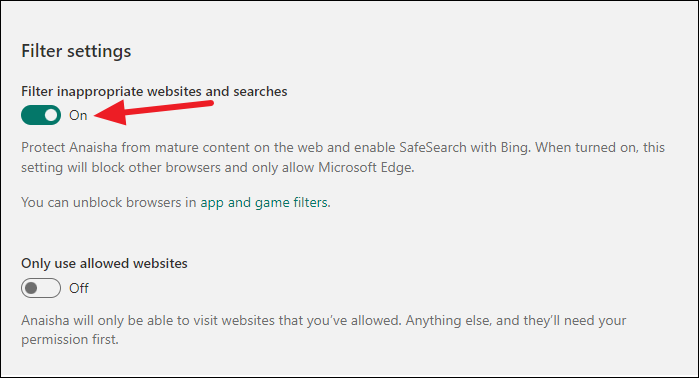 You can also add any websites you explicitly want to allow or block in the 'Allowed websites' and 'Blocked websites' sections.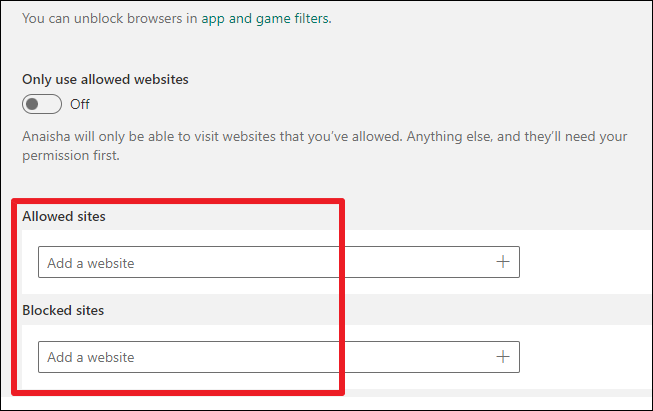 Alternatively, you can also turn on the toggle for 'Only use allowed websites'. When you enable this option, only the websites in the list will open for your kid. To open anything else, they'll require your permission. You can use this setting for very young kids.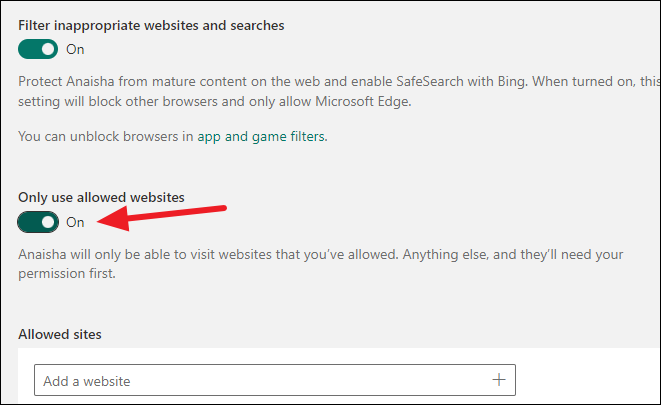 To manage the allowed apps and games on your kid's device, go to the 'Apps and games' tab from the Content filter page.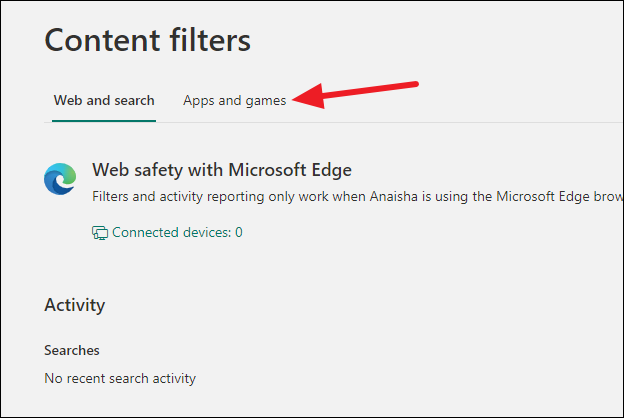 Here, you can set the age limit to automatically filter out apps and games that are over that rating. By default, Microsoft will add their age based on the details you've entered while setting up their account. But you can also manually change it here.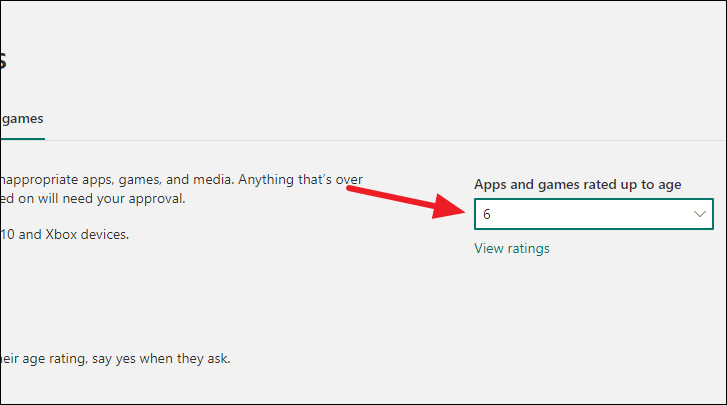 When they want to install an app or game above the age rating, they'll need your permission.
The blocked list will show the apps and games that are blocked. You can view them or remove them from the list from here. But you can only add more apps to this list from the Screen Time section.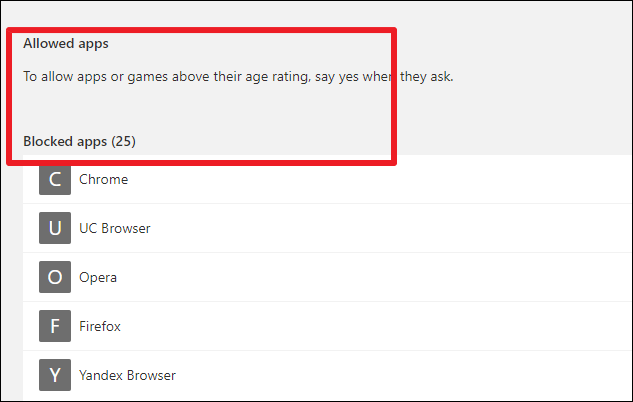 ---
Microsoft Family is a great way to provide a digital safe space for your family. And the new app in Windows 11 will make the whole process even better.