The Cisco WebEx Meetings is an excellent video conferencing application with tons of features. One of the most important features in any video conferencing apps is Screen Sharing.
Webex Meetings have a great screen sharing option that allows users to share not only the whole screen but also particular windows as desired.
So, we will look at how to share the screen in Cisco WebEx Meetings in this article.
First, you need to host or join a meeting in order to share your screen. If you would like to know how to join a WebEx meeting read our guide on how to join WebEx meetings at the link below.
Read: How to Join a WebEx Meeting
Once you are connected to a Webex meeting room, you will notice the meeting controls panel at the bottom of the screen.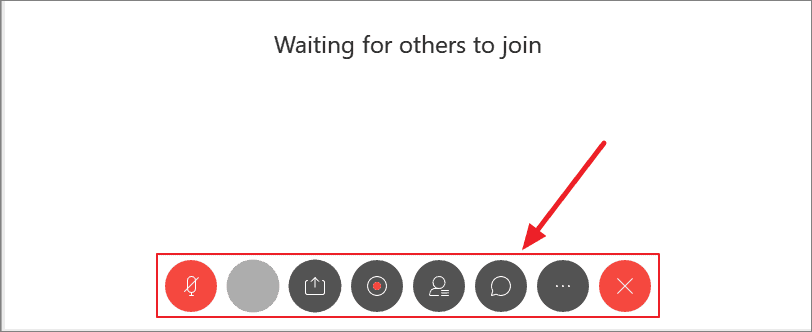 In Meeting Controls, we have a 'Share Content' option. Once you click it, you will see various options such as share screen, share an application window, create new whiteboard, and share file.

Share Full Screen (everything on your display)
To share the whole screen, click on the 'Share Content' option then click on "Screen 1" share button to share the entire screen. If you have multiple monitors they will show up as "Screen 2" and so on. Up to 16 monitors are supported by Webex Meetings.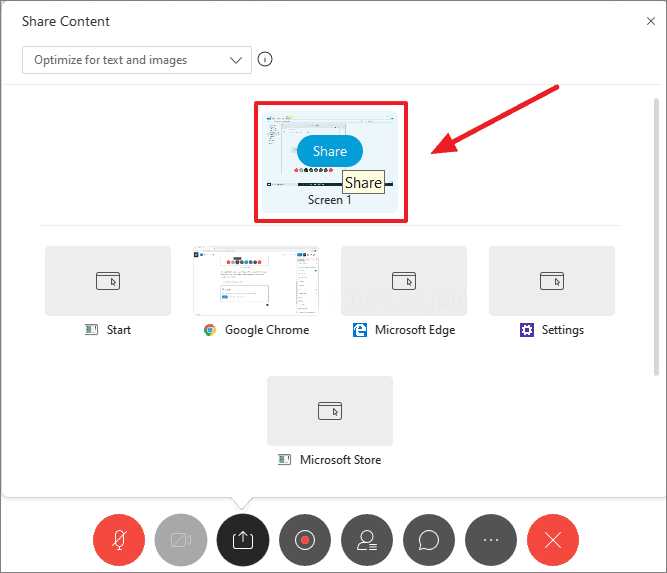 Once you click on the share option on "Screen 1", screen sharing will start and screen share toolbar will appear at the top middle of the screen. It reminds the user that they are currently sharing the screen.
To stop screen sharing move your cursor to the Screen Share toolbar and click on 'Stop Sharing'. Next to the stop Sharing button is 'Pause' button that can be used to pause a screen sharing session.

Share a Sepicific App Window
If you don't want to share your entire screen, it is certainly possible to share a single application window that you want to present.
To share a particular application window, first, you need to click on share content option in meeting controls panel and select the application window from the menu.
For example, if you want to share your Firefox browser window. After clicking on share content option you will see the Firefox share option in the section below the Share "Screen 1" section. Click on the 'Share' button to share the Firefox window.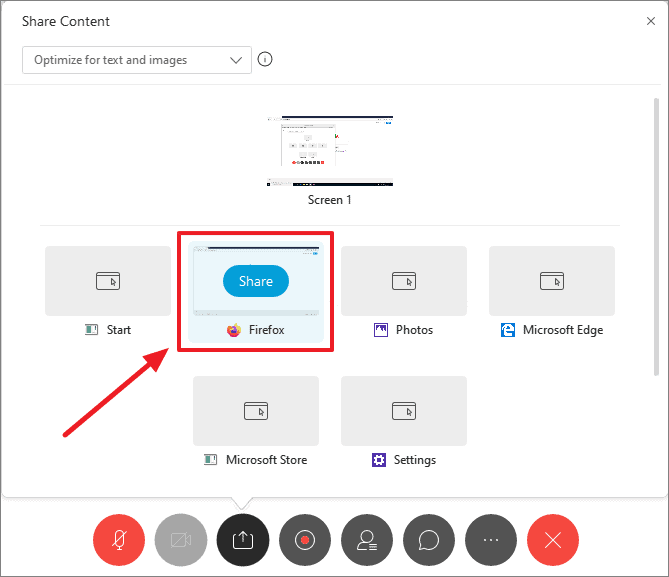 You can similarly choose to share other application windows as shown above. All applications running on your computer will show up in this section.