Wi-Fi has become a necessity these days for a stable and high-speed internet connection on your mobile devices. Online video streaming or Battle Royal games like COD and PUBG work better on a high-speed internet connection over Wi-Fi than a Mobile Data connection. So, naturally, when your friends come over your place, some of them might want to connect to your home Wi-Fi. And while you're okay with that, you may not want to reveal your Wi-Fi password to anyone that easy.
What if we told you that there is a way you can let others connect to your Wi-Fi without having to reveal the password to them. Frankly, there isn't one but two ways to share your Wi-Fi password with others. Each has its pros and cons and only after a proper understanding of both, can you select one of the methods.
Sharing Wi-Fi Password on iPhone using Built-in Feature
The built-in method on your iPhone is the simplest way of sharing passwords but has certain limitations as well. This is effective when you have to share passwords with only a few and both are at the same place. To share a password with this method, both the devices need to be within the Bluetooth and Wi-Fi range.
Both the users should be signed in on iCloud with Apple ID, and the email ID used for creating the Apple ID by the other person should be saved in your contacts and vice-versa. Also, check that 'Hotspot' is disabled on both devices.
Now, unlock your device and connect it to the Wi-Fi, for which you want to share the password. Next, ask the person you are sharing the password with to connect with the same Wi-Fi network. You will now receive a pop-up on your device, tap on 'Share Password' to continue.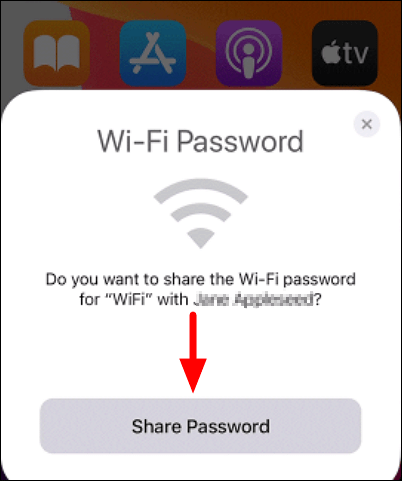 It will take a couple of seconds for the two devices to share passwords and once it's over, tap on 'Done' at the bottom to continue using your iPhone.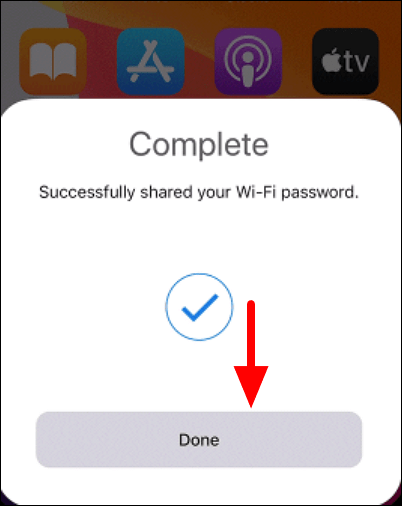 ---
Sharing Wi-Fi Password on iPhone using QR Code
There are various websites that lets you create a QR code for your Wi-Fi. You can take printouts of the QR code and paste it at relevant places in your home. Now, whenever someone asks you for a Wi-Fi password, you can simply ask them to scan the code using the 'Camera' app on their iPhone.
Related: How to Scan QR Codes on iPhone
This method works even when you are not near the person trying to connect to your Wi-Fi or don't have your phone at the moment. Therefore, you can paste a couple of these in different places of your home if you have guests coming over, and sit back and relax. Furthermore, non-iOS users will also be able to connect to your Wi-Fi after scanning the QR code.
The drawback of this method is that anyone who has access to the QR code can connect to your Wi-Fi, which is a risky affair. Therefore, weigh all the pros and cons and then decide which method suits you the best.
To create a QR code for your Wi-Fi network, open the web browser on your phone. In this case, we will be using the built-in browser of iPhone, i.e., Safari.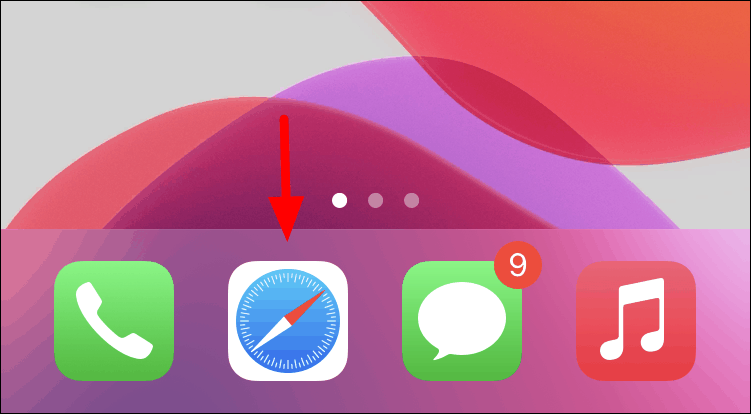 Next, open the qr-code-generator.com website in the browser. You will find a list of options on the website homepage to create different types of QR codes. Since we are here to create one for your Wi-Fi network, tap on the 'WIFI' option.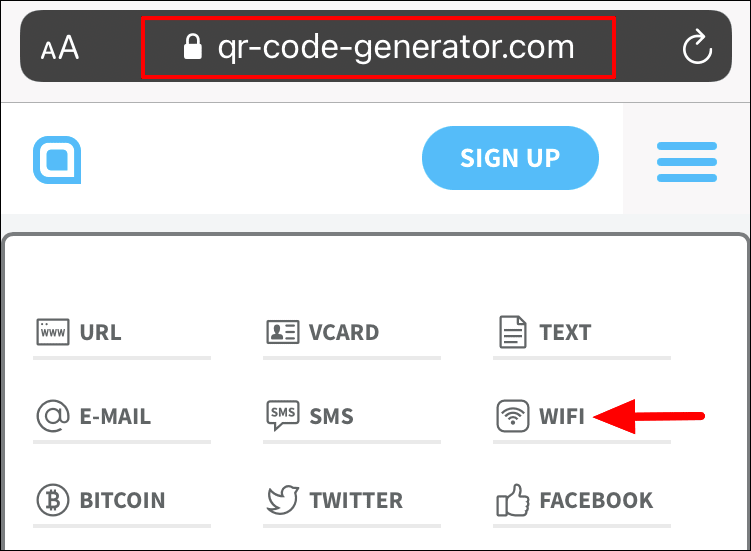 After you select Wi-Fi, a list of boxes will appear at the bottom. Scroll down to the WiFi QR Code heading, enter the Wi-Fi name under 'Network Name', your Wi-Fi password under the 'Password' field, select the kind of encryption that your Wi-Fi has from the available options, and then click on the 'Generate QR Code' icon at the bottom.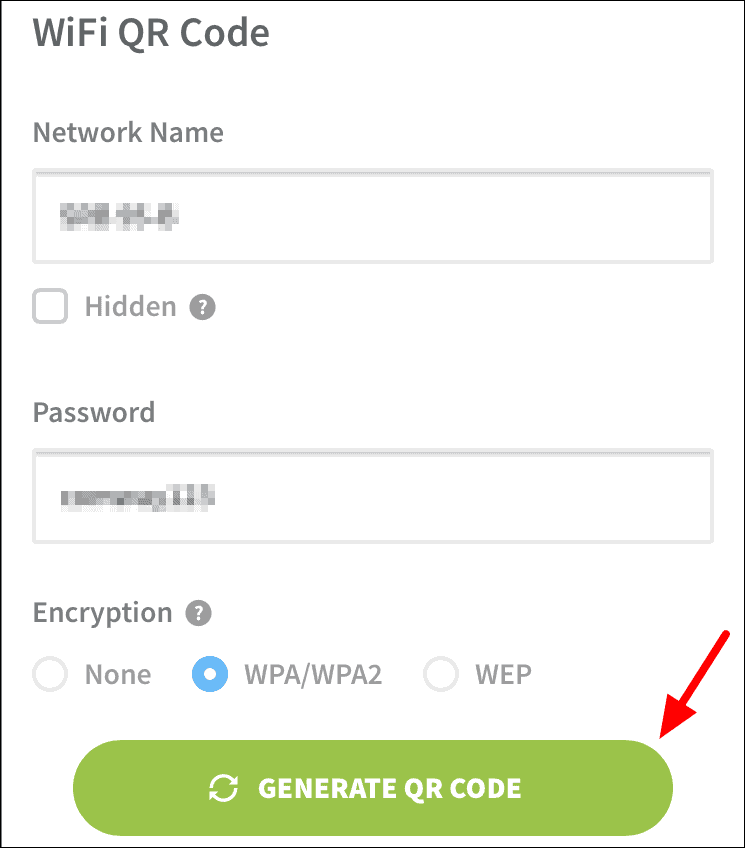 The website will now generate a QR code and display it at the top of the next screen. You have various frame options underneath and other options to customize the QR code to enhance the appeal. To download the QR code, you will be asked to register. But you can easily avoid that, and instead zoom in on the area with the QR code and capture a screenshot.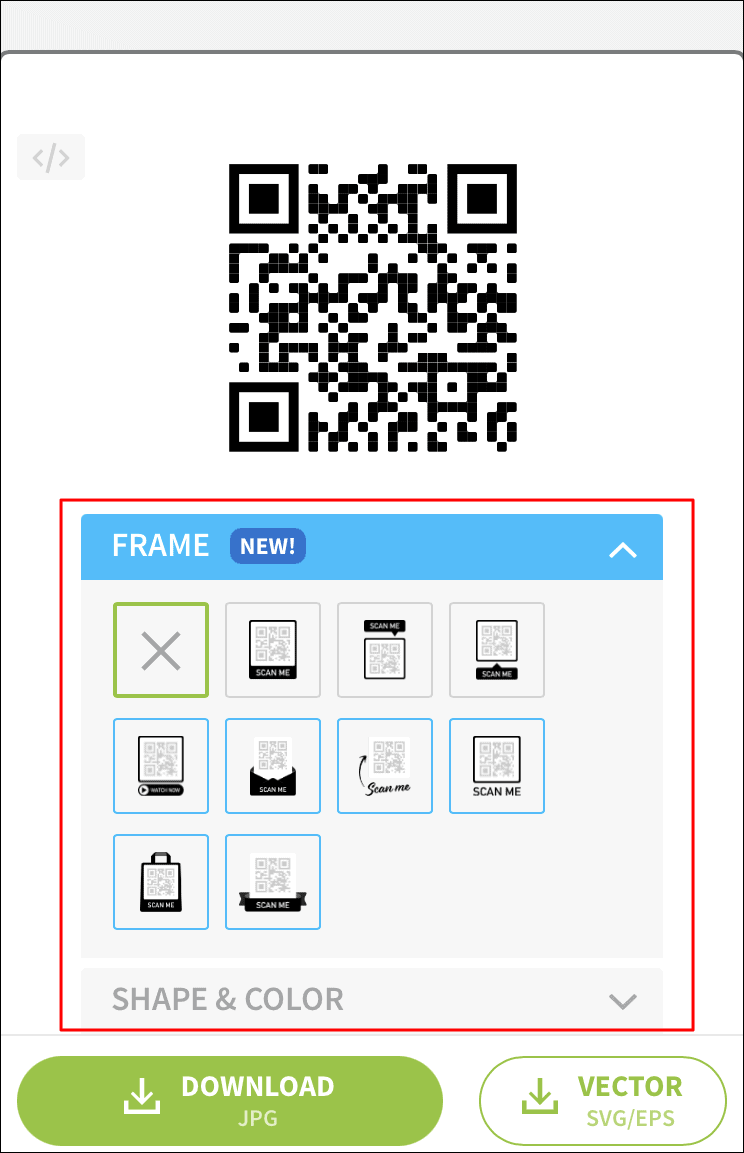 You have now generated a QR code within a minute without the hassle of registering on the platform. Next, take a couple of printouts of the QR code and paste them at the desired locations in your house.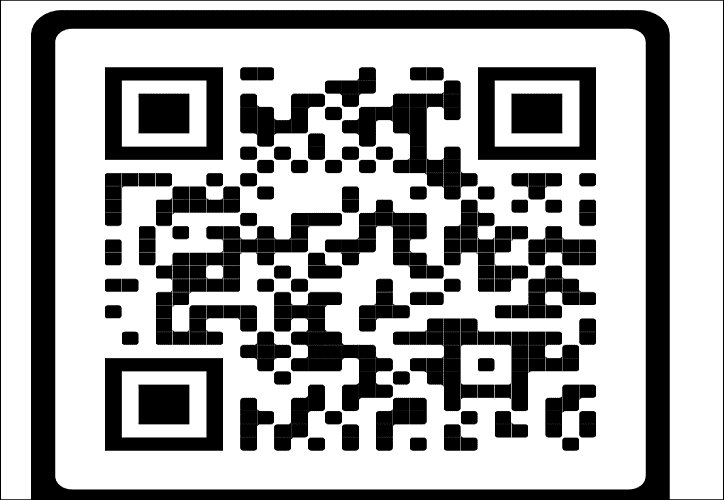 After reading this article, you wouldn't need to share the passwords with others anymore. You can opt for either of the two methods and steer clear of the constant pestering for the Wi-Fi password.