Apple has been constantly redesigning the Music app for the past few years, and one thing it can't seem to decide on is where to put the Shuffle and Repeat buttons. Shuffle and repeat have been around as long as digital music, and rightly so! No music aficionado can live without a repeat button for his favorite music.
However, in the latest designs of Apple Music, both Shuffle and Repeat options are deeply hidden. It can even be frustrating for first-time users to find these much-required options.
To save you the trouble, here's a quick guide to using the 'Shuffle' and 'Repeat' functions for a song in Apple Music in iOS 13 and newer software.
Open the Music app from the home screen of your iPhone. Then, go to the Now Playing screen by tapping on the Now Playing mini-player at the bottom of the screen. If you can't find the player, play a song first.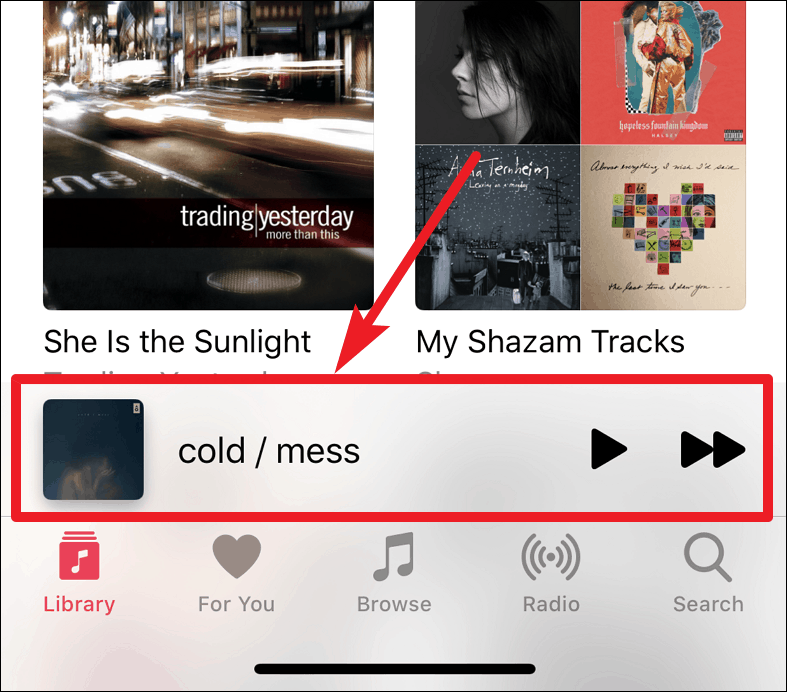 There'll be three buttons at the bottom of the Now Playing screen. Tap the Playing Next button from the three buttons. It is the one on the right corner of the screen, with three horizontal lines stacked on top of each other.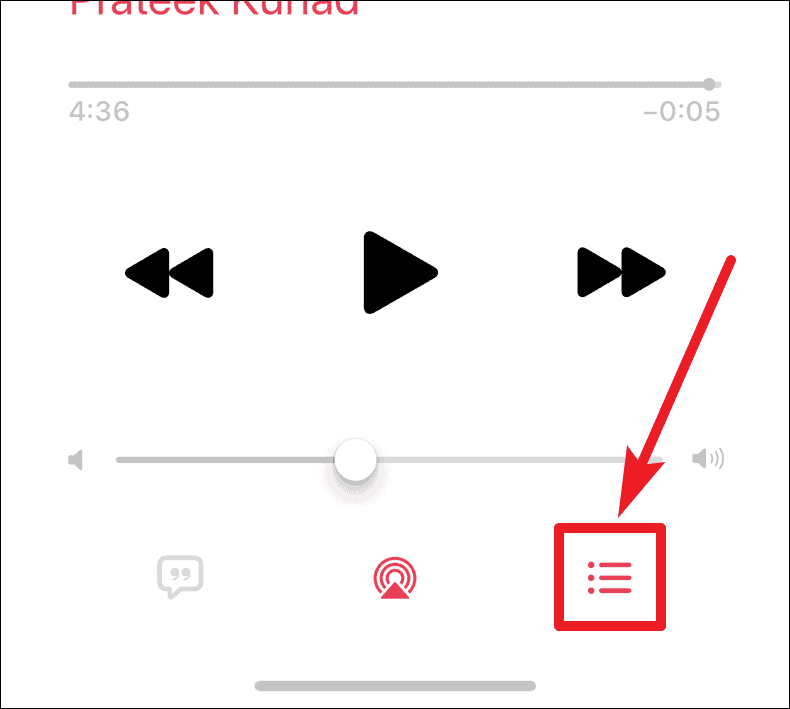 On the 'Playing Next' screen, you'll see the label Playing Next towards the top of the screen. Next to it, on the right side of the screen, will be the Shuffle and Repeat buttons.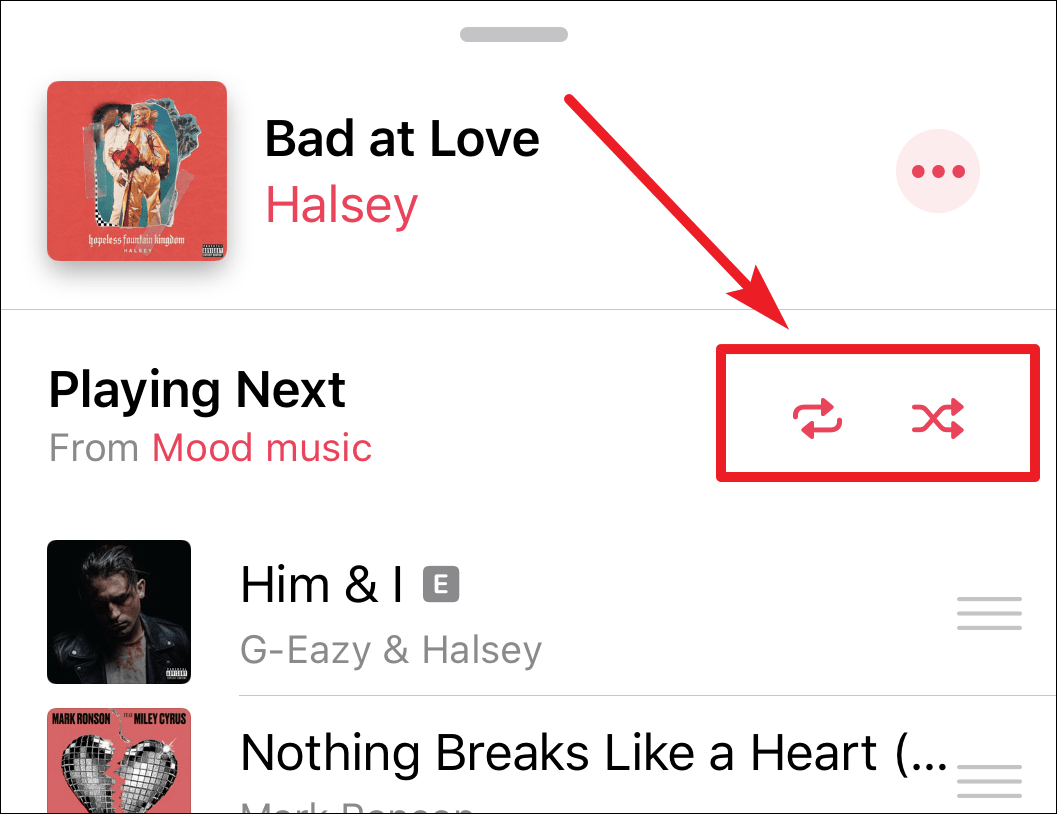 To Shuffle Songs on iPhone
Tap on the 'Shuffle' button (the one on the right side of the two buttons) once to turn it on and the entire contents of the 'Playing Next' list will shuffle. The button is highlighted when it's turned on. Tap on it again to turn it off.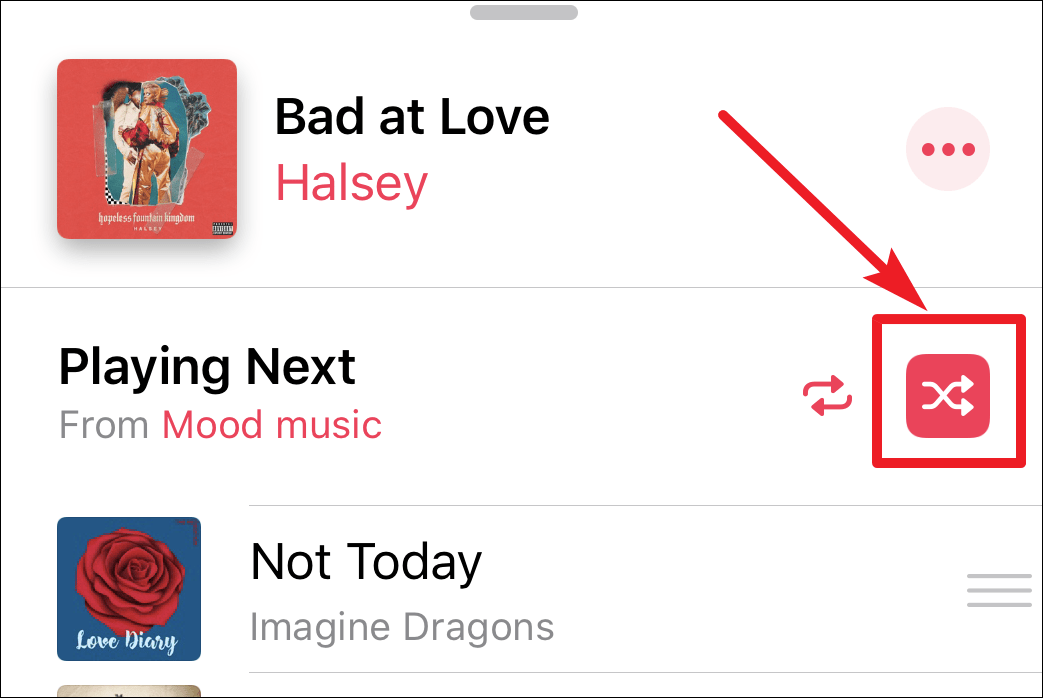 To Repeat Songs on iPhone
Next to the Shuffle button is the button for repeating songs in the Music app. Tap on the Repeat button to turn repeat on or off.
To repeat an album or playlist, tap on it once. The button will be highlighted to show that it's turned on.
To repeat a song, tap on it again. A tiny 1 will be added to the highlighted button to indicate that the Repeat song mode is turned on.
Tapping on it a third time will turn the repeat off.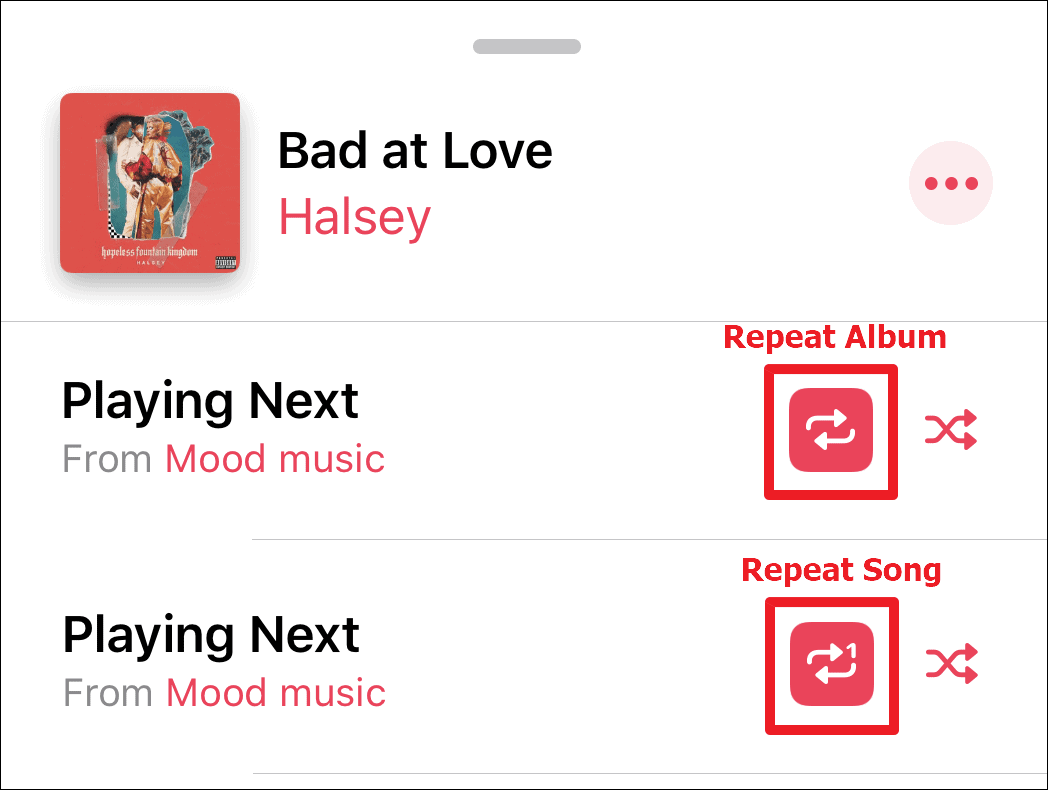 When shuffle or repeat is turned on, a shuffle or repeat icon next to the three horizontal lines on the Now Playing screen will indicate the same to you.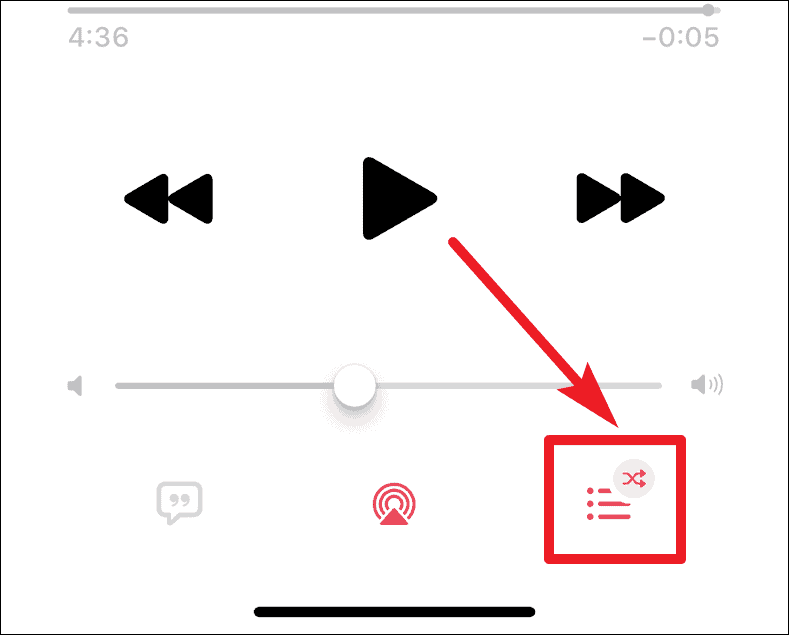 ---
Shuffle has always been a popular feature in iTunes and iPod devices back in the day. Apple even had an iPod lineup named 'iPod Shuffle'. It's surprising to see the latest Apple Music redesign hiding the 'Shuffle' and 'Repeat' options so deep down that most users won't even find.
But hey! Now that you know where these options are located in the Music app. Don't forget to help your friends find it as well with the help of this page.