The iPadOS 13 is bringing a lot of improvements to the iPad and one of our favorite new feature is the ability to take screenshot with an Apple Pencil.
You can now swipe up from the bottom corner of the screen with an Apple Pencil to capture a screenshot on your iPad. The shot automatically opens in the screenshot editor tool so you can make notes or doodle over it using the Apple Pencil.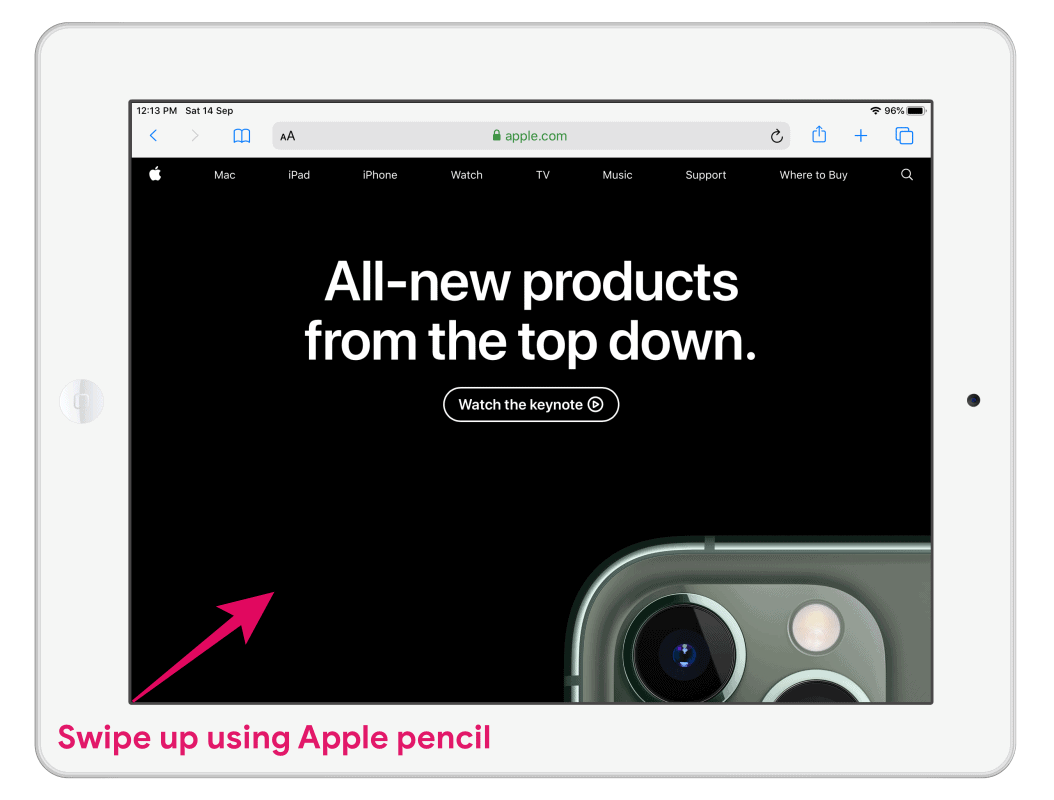 When you're done editing the screenshot, tap "Done" at the top-left corner and select "Save to Photos" to save the screenshot.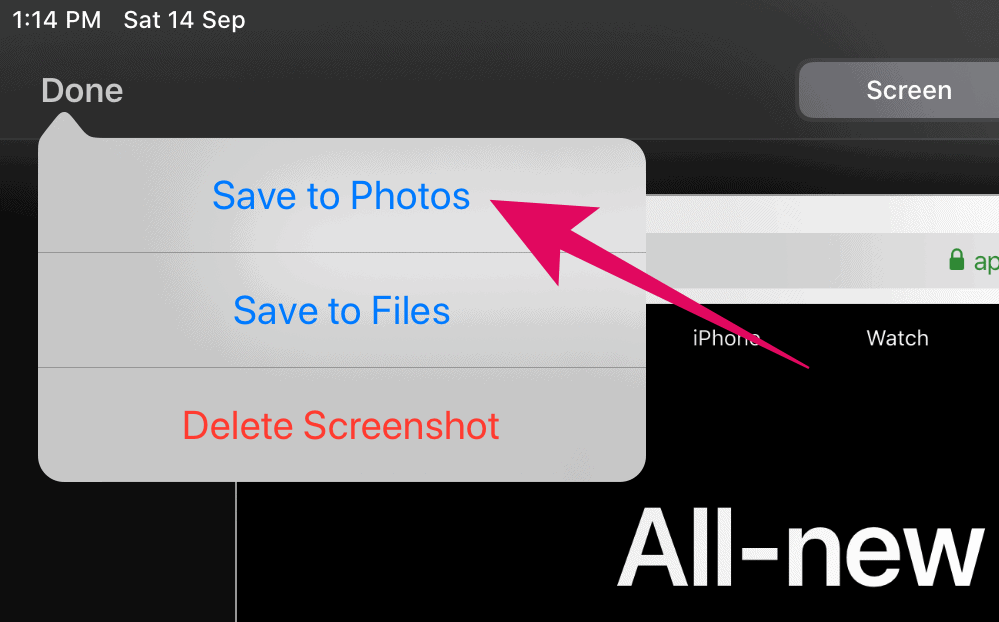 ---
Taking a full page screenshot in Safari
If you're taking screenshot of a webpage in Safari, you'd be amazed to know that with iPadOS 13 you can even take a scrolling screenshot of the full page and save it as a PDF file.
To do this, tap the "Full Page" tab at the top bar on the screenshot editor screen to capture a screenshot of the entire webpage from Safari. Use the slider on the right to scroll up and down on the full page screenshot.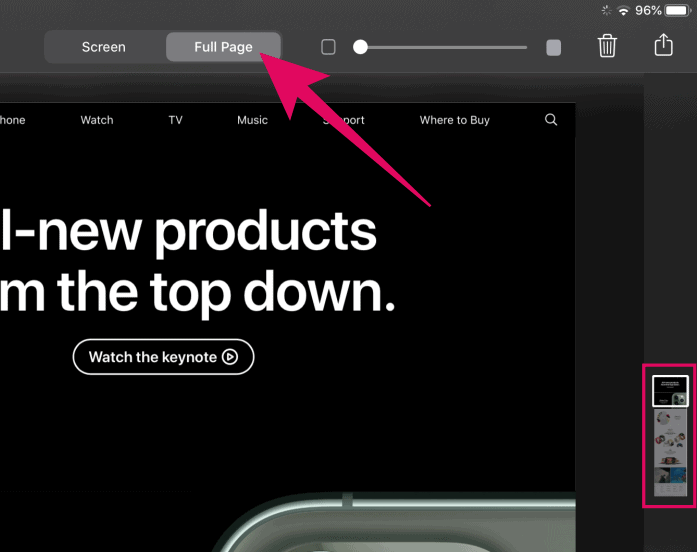 You can also pinch in and out on the full page screenshot to easily make notes or doodle over the shot. To save the full page screenshot as PDF file, tap "Done" on the top left corner and select "Save PDF to Files".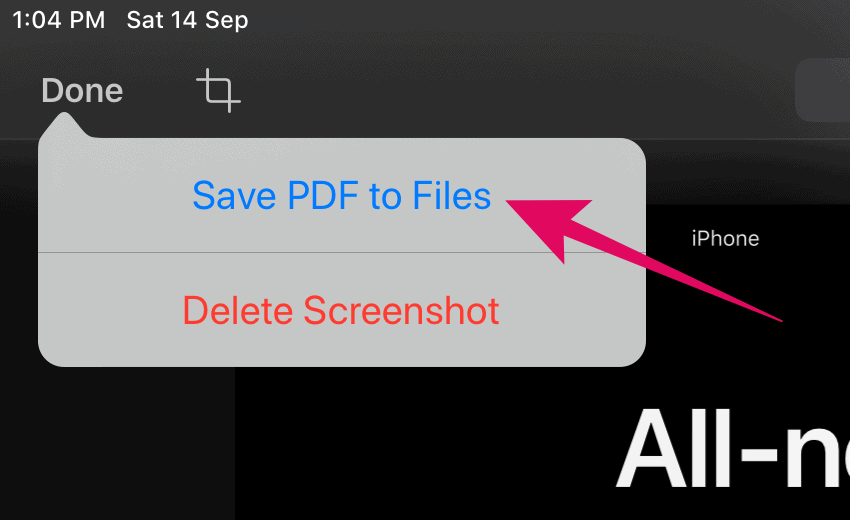 Then select the folder where you'd like to save the PDF file and hit the "Save" button at the top right corner.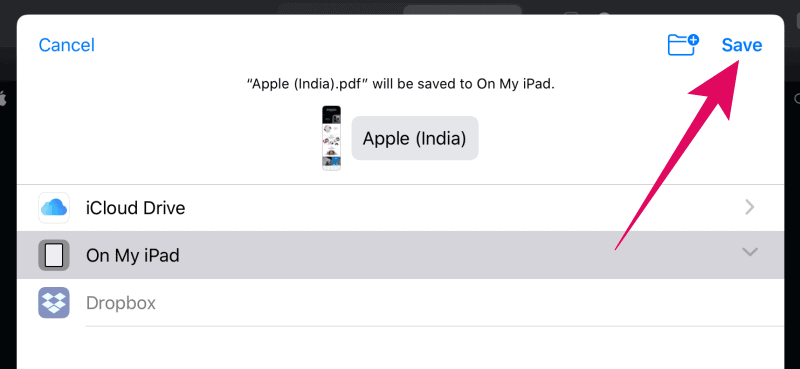 ---
That's it. We hope you were able to follow the instructions on this page easily.