iPad now has a separate OS for itself called the "iPadOS", and that means new exclusive features for the device. One of the neatest new feature coming with iPadOS is the new smaller keyboard called "Floating Keyboard".
The new Floating Keyboard for iPad is basically the same keyboard that you see on iPhone. It allows iPad users to see more on the screen while typing.
You can get the floating keyboard by simply pinching over the regular keyboard on your iPad. By pinching we mean an inward gesture on the keyboard using two fingers.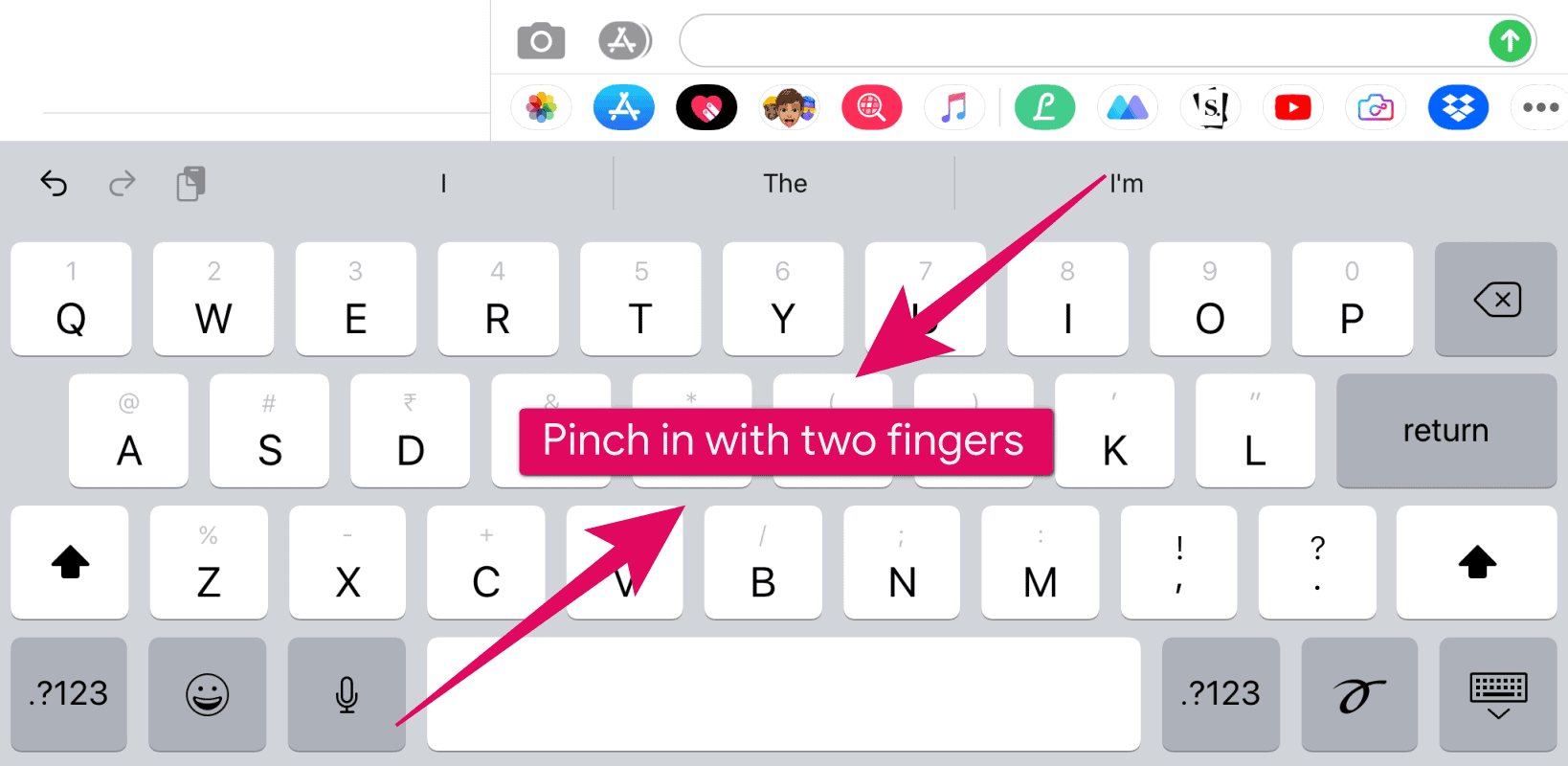 Or you can also tap and hold the keyboard icon on the bottom right of the regular iPad keyboard, then drag your finger over "Floating" in the tooltip menu and release the finger to get the floating keyboard.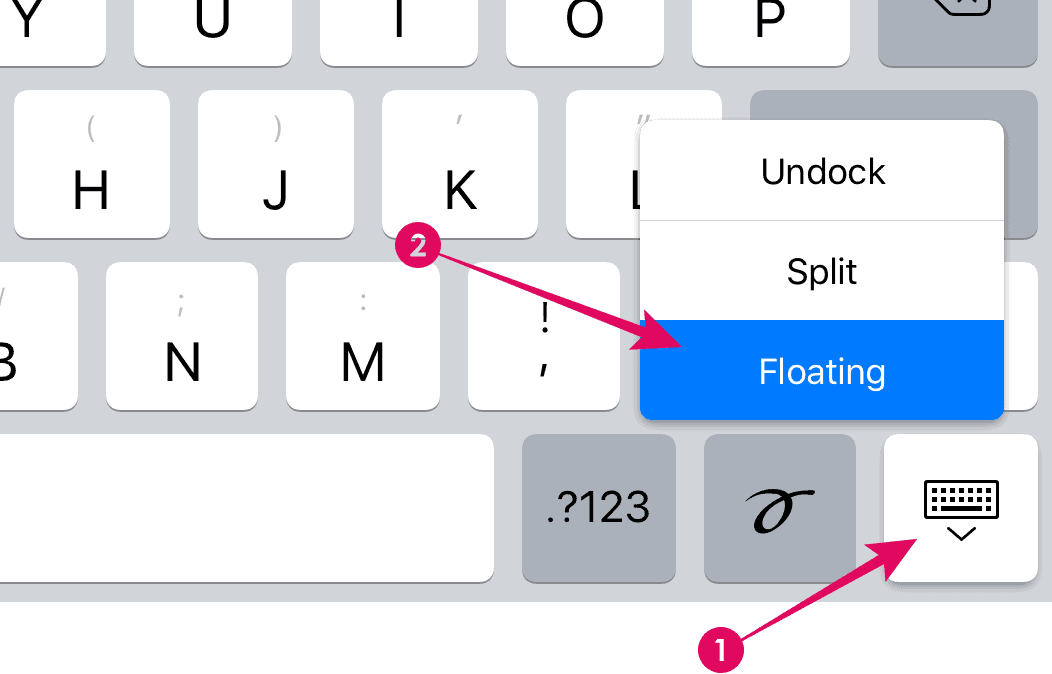 To change the keyboard's position, hold your finger over the bottom bar of the floating keyboard and drag it around the screen.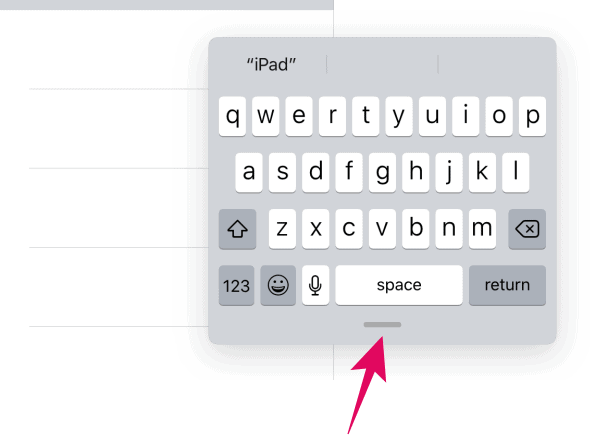 💡 Tip
When using the Floating keyboard, you can swipe over the letters to type quickly. This feature is disabled on the regular keyboard on iPad.
---
To close the Floating keyboard on iPad, pinch out with two fingers on the keyboard to get back to the regular keyboard.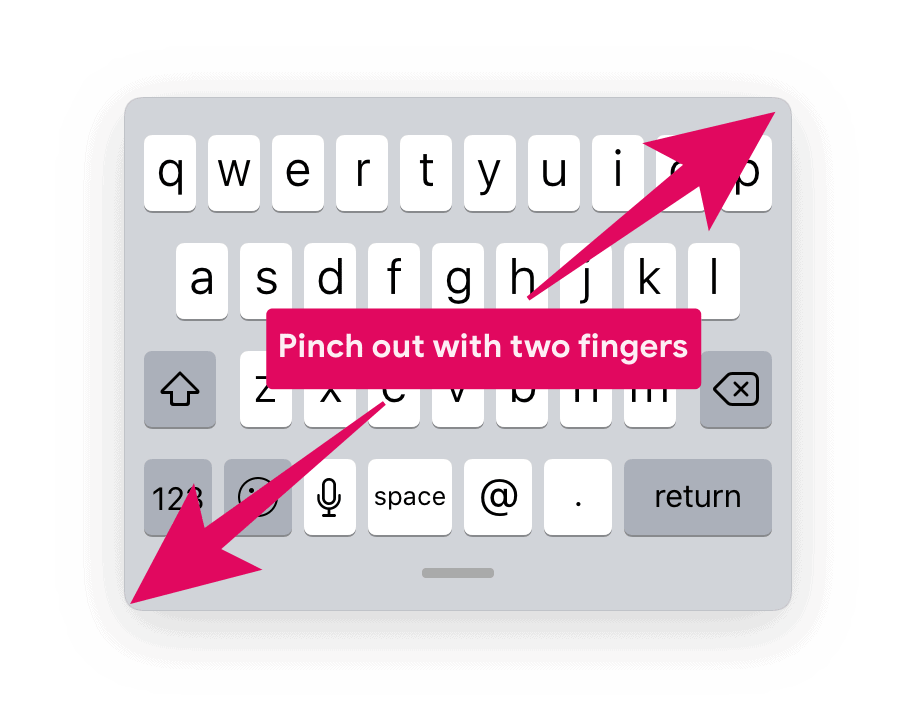 That's it. We hope you found this page helpful.