Emojis and GIFs are a fun way of expressing feelings and conveying emotions but they can be both distracting and annoying at times. This is one of the common emotions conveyed by Slack users.
When someone shares a GIF or emoji in-line on Slack, it makes it harder to concentrate. However, there is a quick way to turn off the emojis and GIFs and avoid all the distractions. You can disable these by changing your accessibility preferences.
You can disable the animated emojis and GIFs both from the web version or the desktop app. We will be working on the web version but the process is very similar for both.
Click on your profile picture at the top-right corner and then select 'Preferences' from the drop-down menu.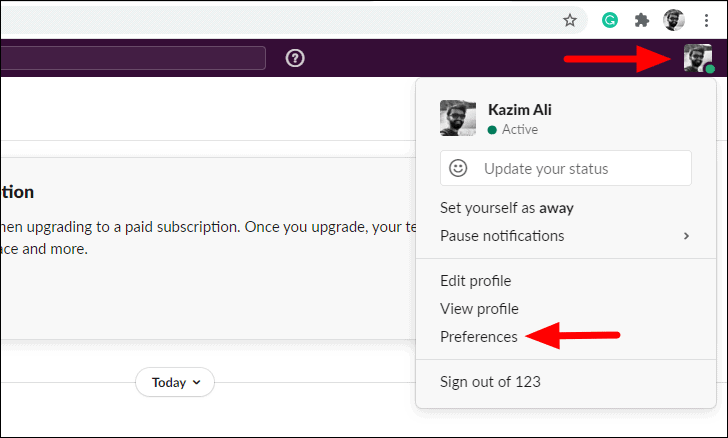 The preferences window will now open where you will find multiple tabs on the right. Select the 'Accessibility' tab from the list.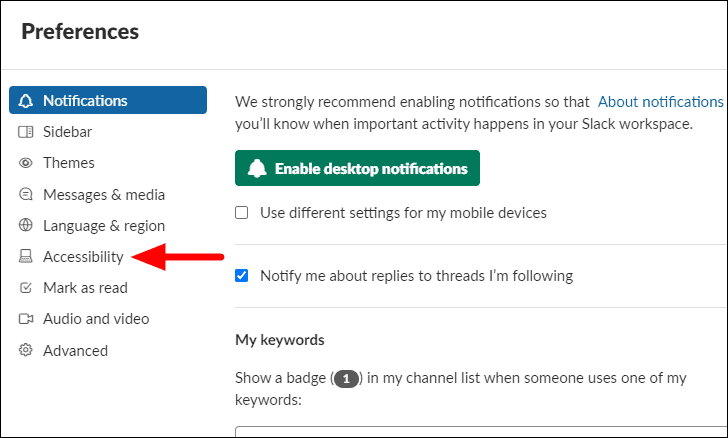 Next, untick the checkbox before 'Allow animated images and emoji' to disable to them.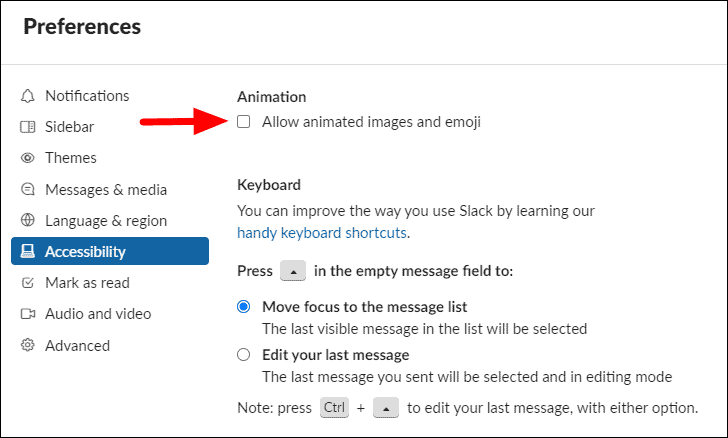 With animated emojis and GIFs turned off, you can now concentrate on your work. Also, people with visual disorders like photosensitive epilepsy need to disable emojis and GIFs as it may lead to seizures.