The iPhones 14 Pro and 14 Pro Max in the new iPhone 14 series have an Always On Display that separates them from all the other iPhones, even iPhones 14 and 14 Plus. But they aren't just different from all other iPhones. They're also different from other smartphones that have touted an Always On Display for quite some time.
If you missed the memo, here's a rundown. The iPhone 14 Pro (read this to include 14 Pro Max as we advance) has a display that's literally always on. The AOD on the 14 Pro models shows a dimmed version of your lock screen. It includes an incredibly dimmed wallpaper beneath the notifications and widgets. This made it stand out from the Always On Displays on Samsung or Pixel devices that have monochrome or black wallpaper.
But while some applaud the uniqueness of Apple's Always On Display, it hasn't been a hit with everyone. Some find it a little too on. The colors of the wallpaper are too distracting and even induce a state of confusion at times for some. If you've ever mistaken your lock screen to be active in the Always On display mode, you'll be delighted to find that Apple has come up with a fix for this problem.
In iOS 16.2, which is still in beta, Apple has given users control over how they want their screen to appear in Always On Display.
Open the Settings app on your iPhone and go to 'Display & Brightness'.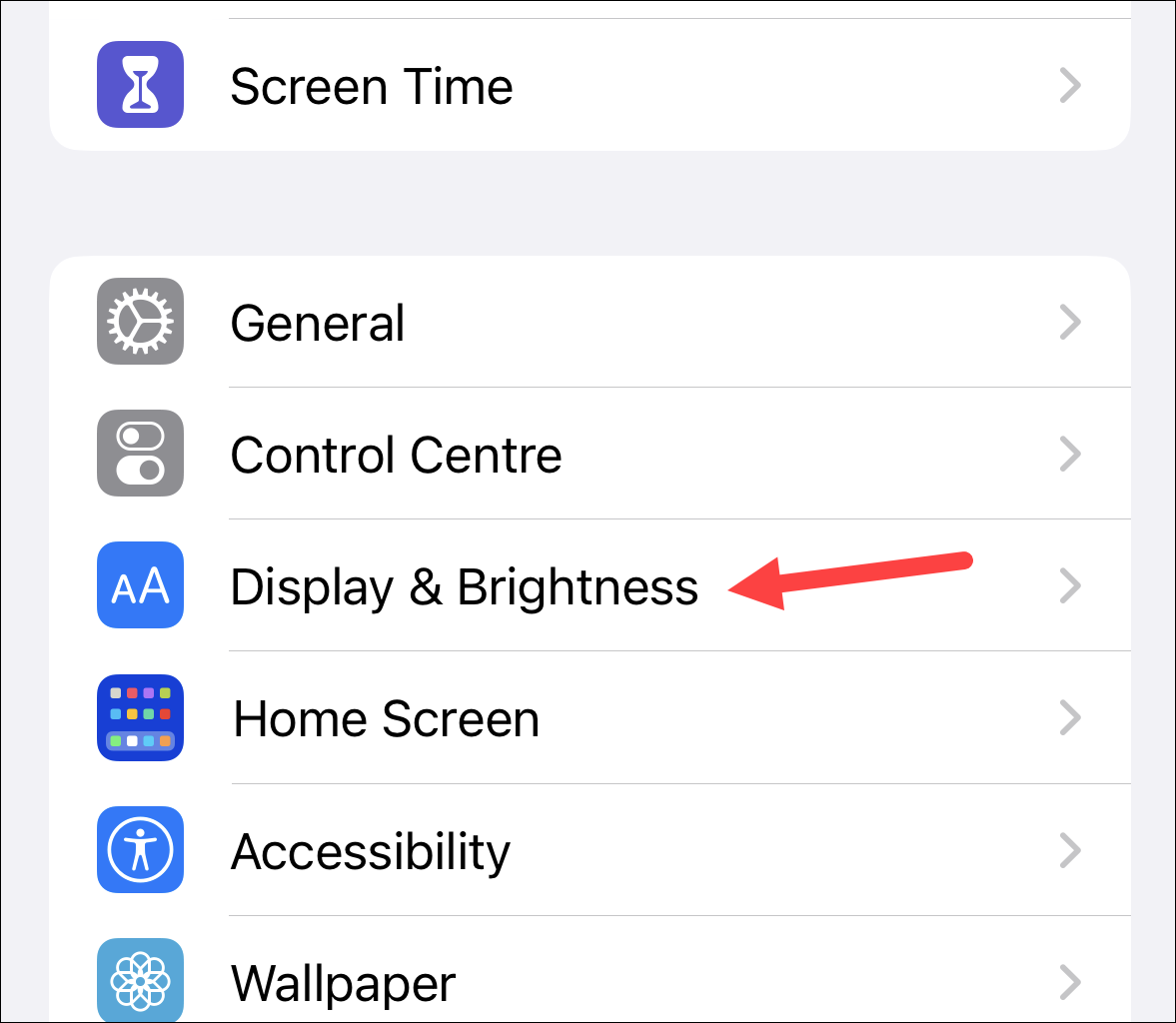 Tap the option for 'Always On Display'.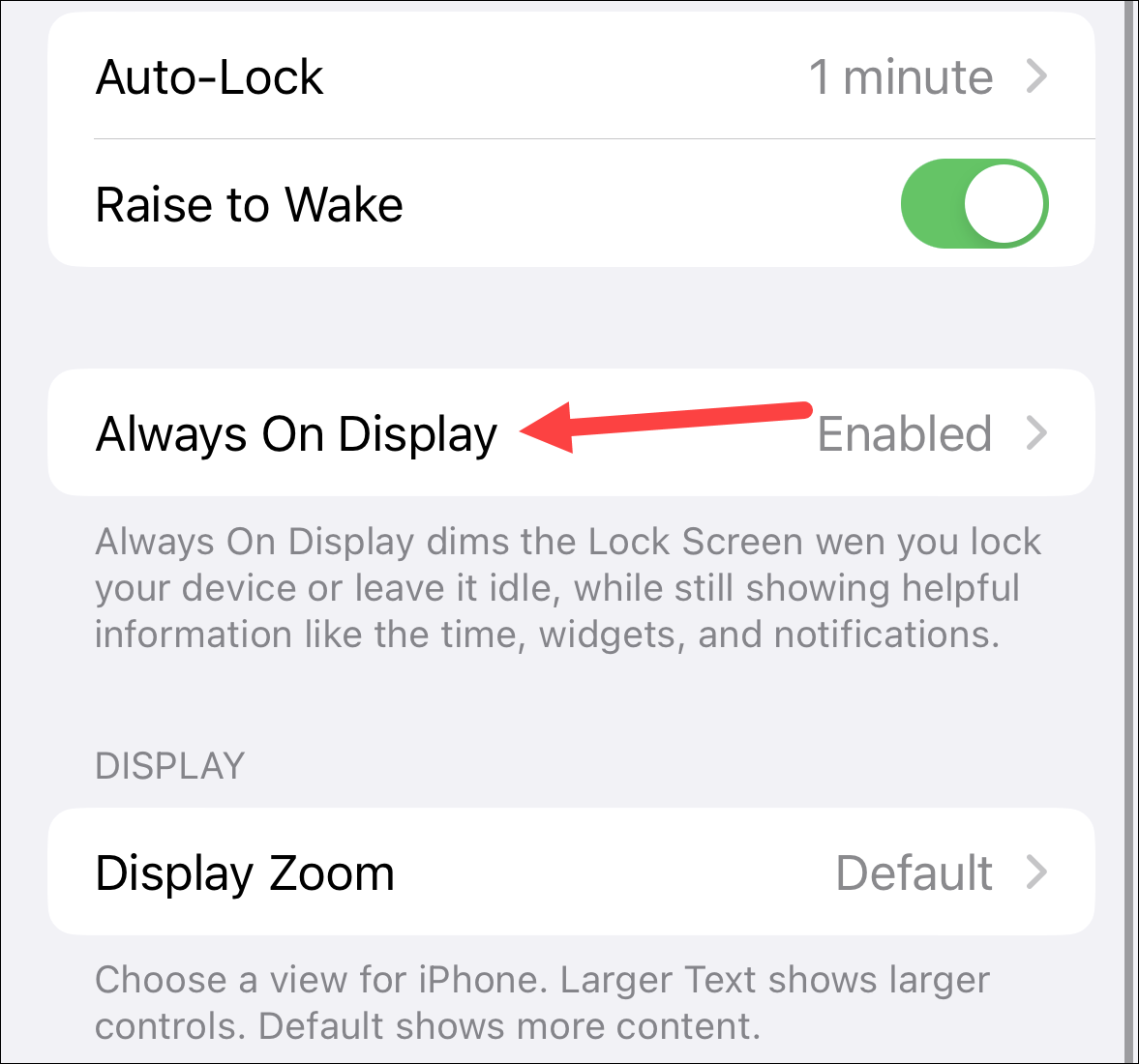 If you had previously disabled it, turn on the toggle for 'Always On Display'.
Then, turn off the toggle next to 'Show Wallpaper'.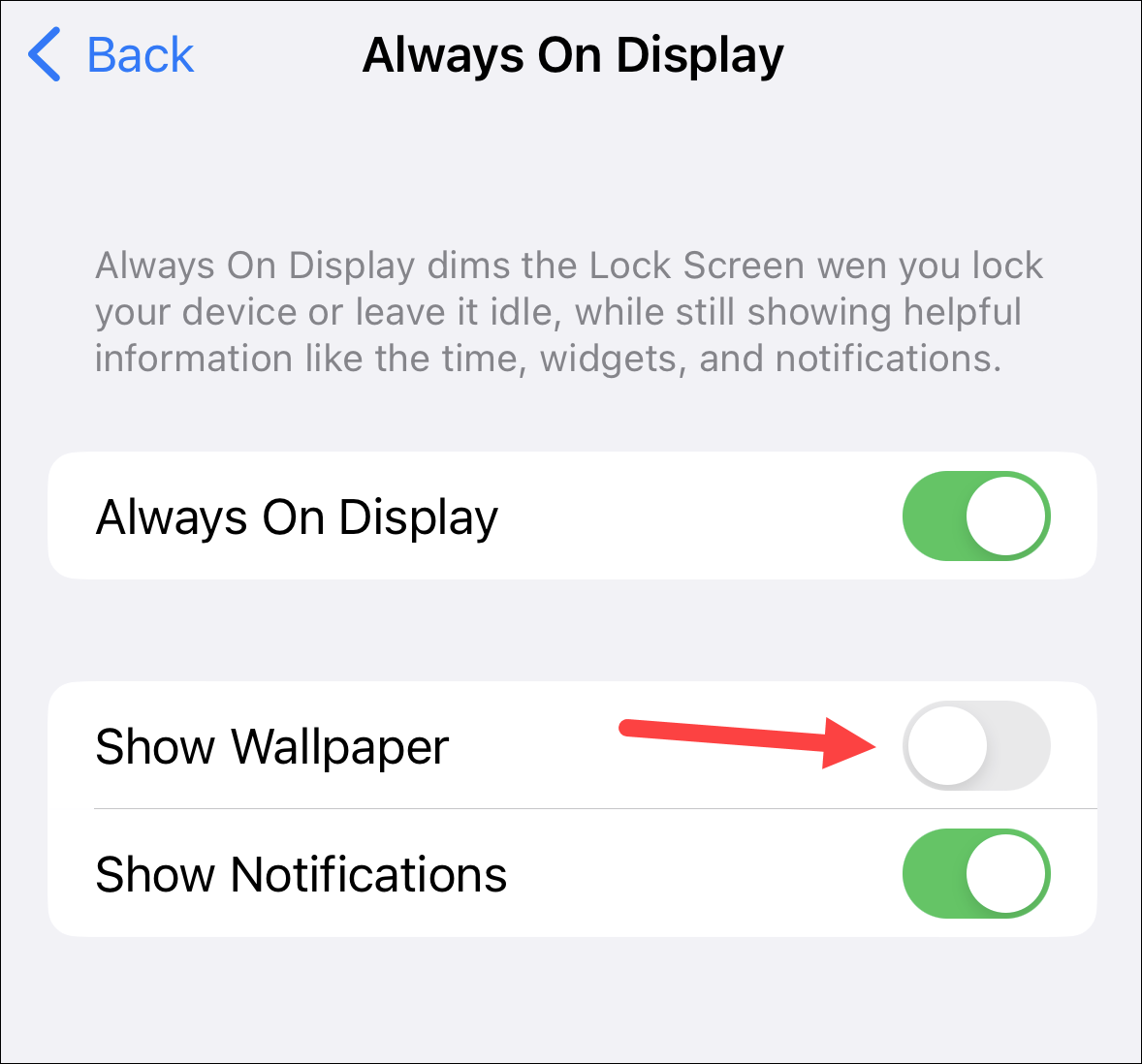 Now, your screen will be black and only show the clock, widgets, and new notifications on it but not your lock screen wallpaper.
You can also turn off the notifications on Always On Display by turning off the toggle for 'Show Notifications'.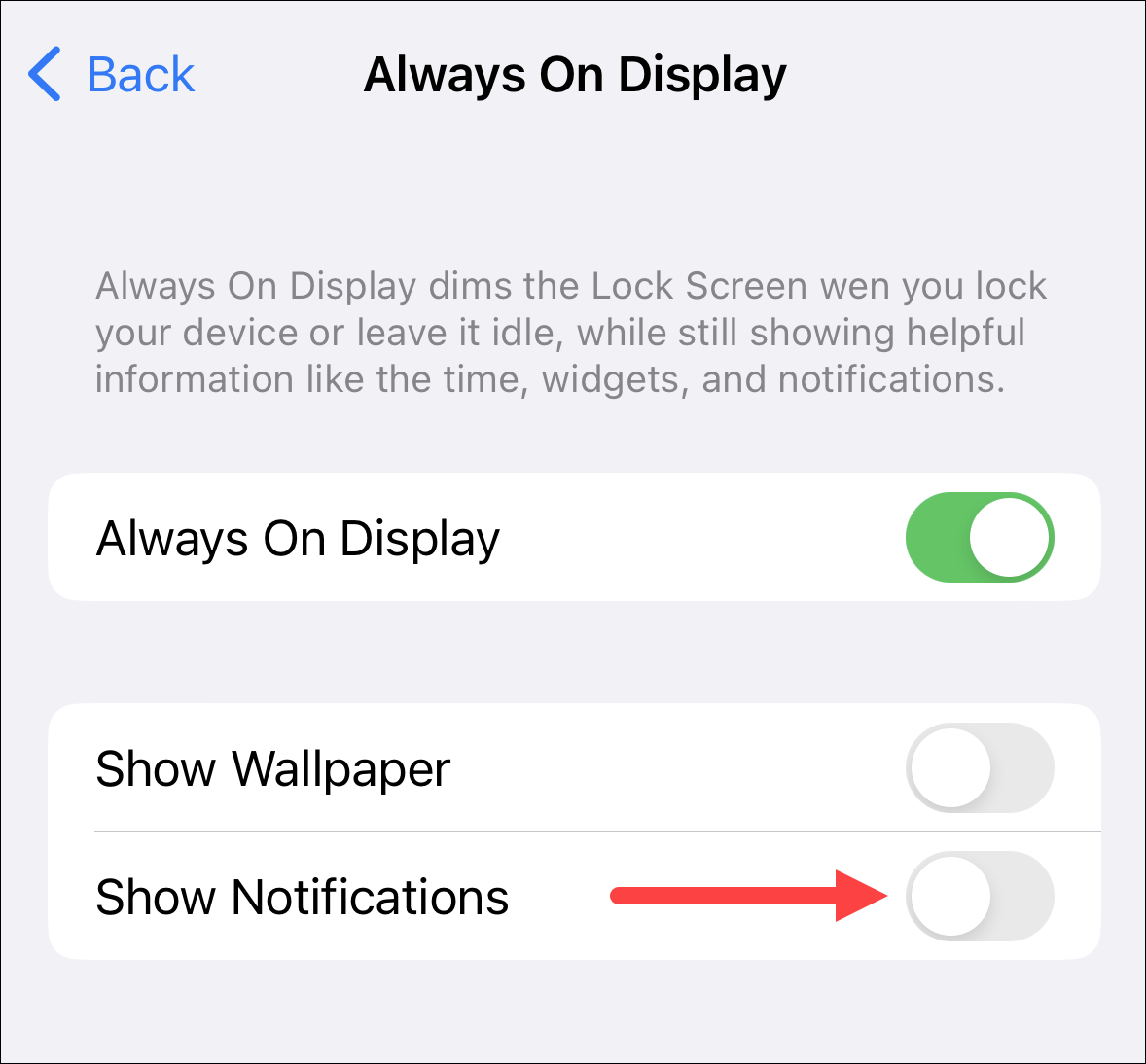 ---
There you go. That's all it takes to get an Always On Display screen on iPhone 14 Pro that won't seem so on and doesn't show a wallpaper. Whenever you want the wallpaper back, turn on the toggle again.