What started as a chatbot most people were only experimenting with quickly became a tool in a lot of people's arsenals. From being your trusty aid who helps prepare grocery lists to giving you a hand at work, ChatGPT has become a lot of different things for different people.
But what's frustrating when you go on to use ChatGPT for the same task is that you have to give it the same instructions over and over again. Every new chat is a clean slate, but what's even more vexing is that ChatGPT can even forget the instructions in the same chat after some time. But finally, folks over at OpenAI have added the option for custom instructions. Let's get going.
What are Custom Instructions for ChatGPT?
Currently available in Beta only for ChatGPT Plus users (with plans to roll it out to everyone in the future), Custom Instructions let you tune ChatGPT to a set of instructions you want it to follow.
Going forward, the bot will try to keep those instructions in context in all new chats going forward. It does mean that ongoing chats with ChatGPT won't be able to retain these instructions, so you'll have to start new chats. But you won't have to repeat yourself in every new chat.
This way, ChatGPT can truly become your personal AI bot, ready to help you with things that matter the most to you. So, if you often use ChatGPT to get help with coding in a language that's not Python, with Custom Instructions, you don't have to repeat yourself every time.
Since the feature is still in beta, some mix-ups can occur, and the bot can forget your instructions sometimes.
The instructions that you add can also help with Plugins. For example, if you often use a Plugin to get restaurant recommendations and you have added your city in Custom Instructions, ChatGPT can share that information with the Plugin.
By extension, that also means that the information is shared with the developer of the third-party plugin. So, either only install Plugins that you trust or don't share any information in Custom Instructions that you wouldn't want to share with the plugin developer.
The instructions you do add aren't shared with the shared link viewers. But OpenAI can use them for teaching and improving their model unless you opt-out.
Note: The 'Custom Instructions' feature is not available in the UK and EU.
Enabling and Using Custom Instructions on Web
You can enable Custom Instructions from both the Web and the ChatGPT iOS app.
From the web, go to chat.openai.com and log in to your account. Then, click the 'three-dot menu' icon from the side panel next to your email address.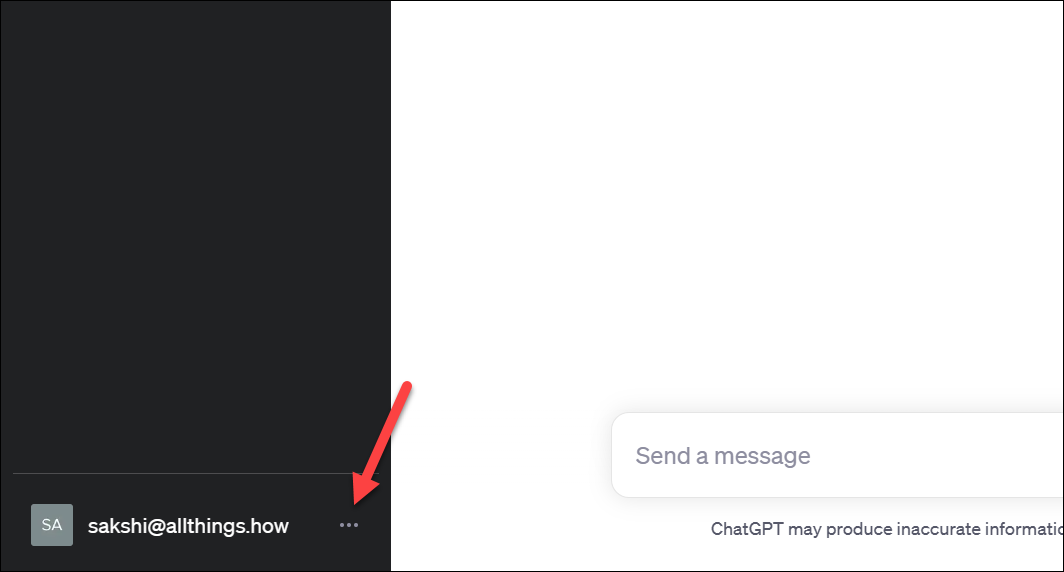 Then, go to 'Settings & Beta' from the menu.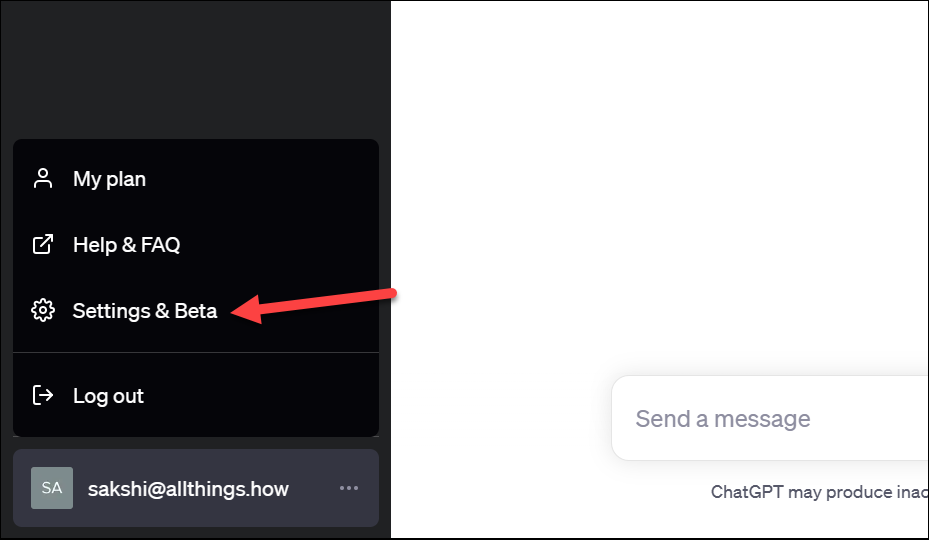 A Settings overlay panel will open. Go to 'Beta features' from the left sidebar.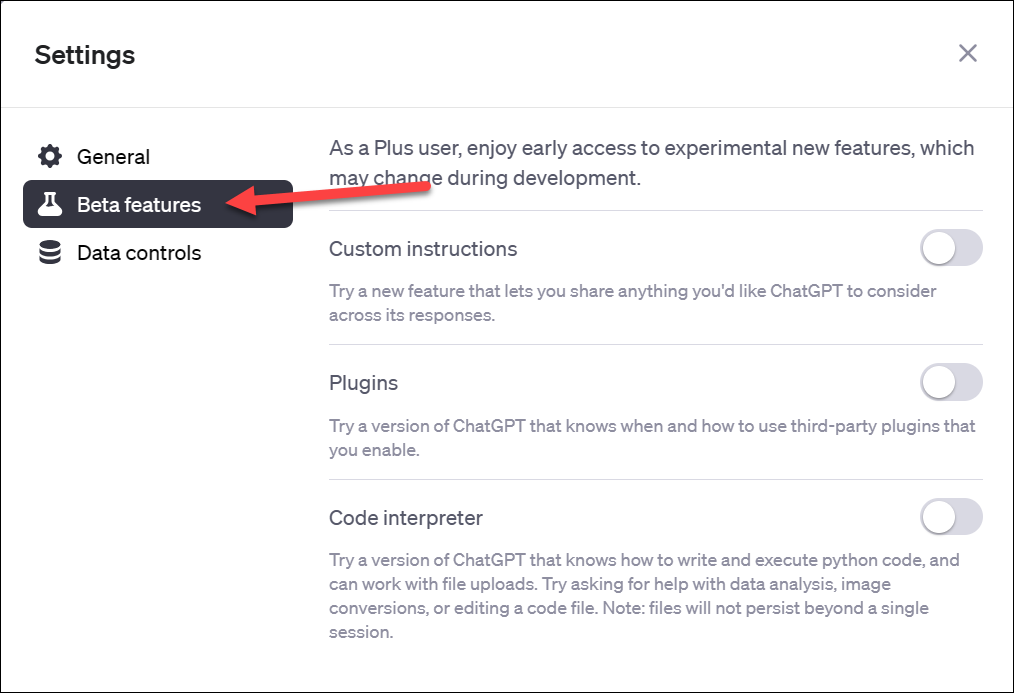 Finally, enable the toggle for 'Custom instructions'.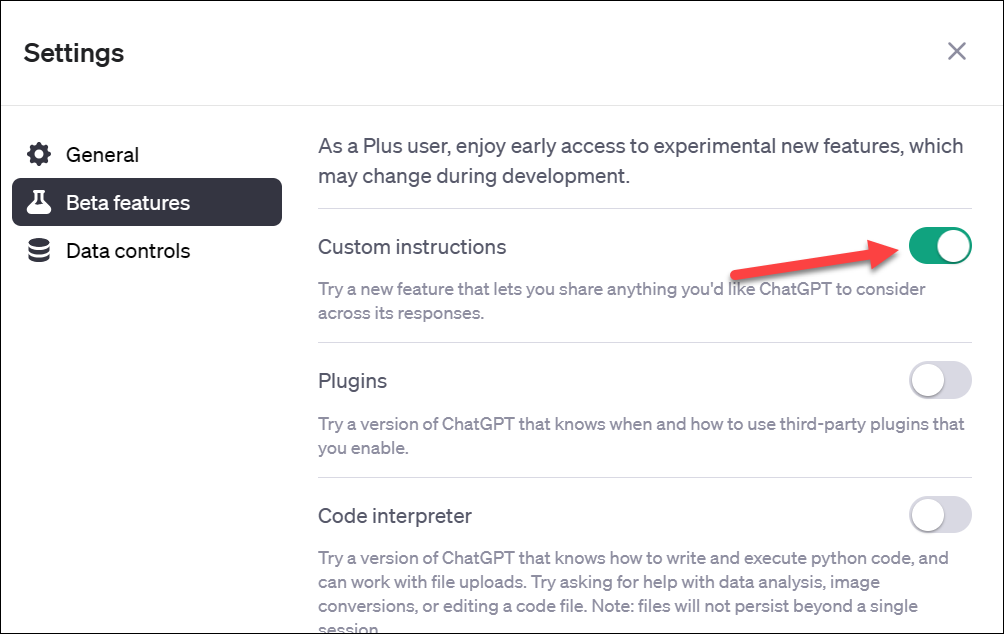 Then, close the settings panel and click the 'three-dot menu' icon again. You'll find a new option in the menu this time – 'Custom instructions'; click it.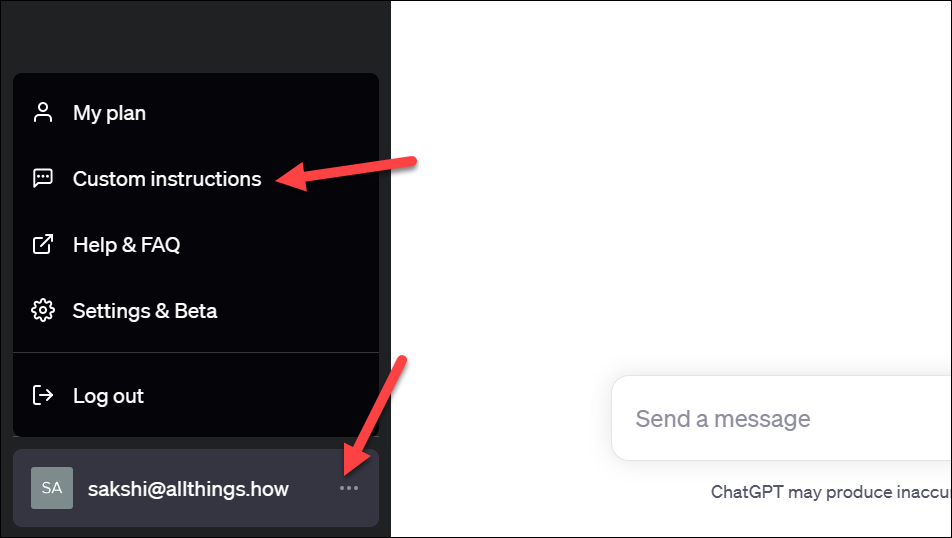 The custom instructions panel will open, where you can enter the custom instructions for ChatGPT. You can edit or delete these instructions at any time.
First, enter a response in the section about 'What would you like ChatGPT to know about you to provide better responses?'. If you aren't sure what to enter here, click the 'Show tips' option.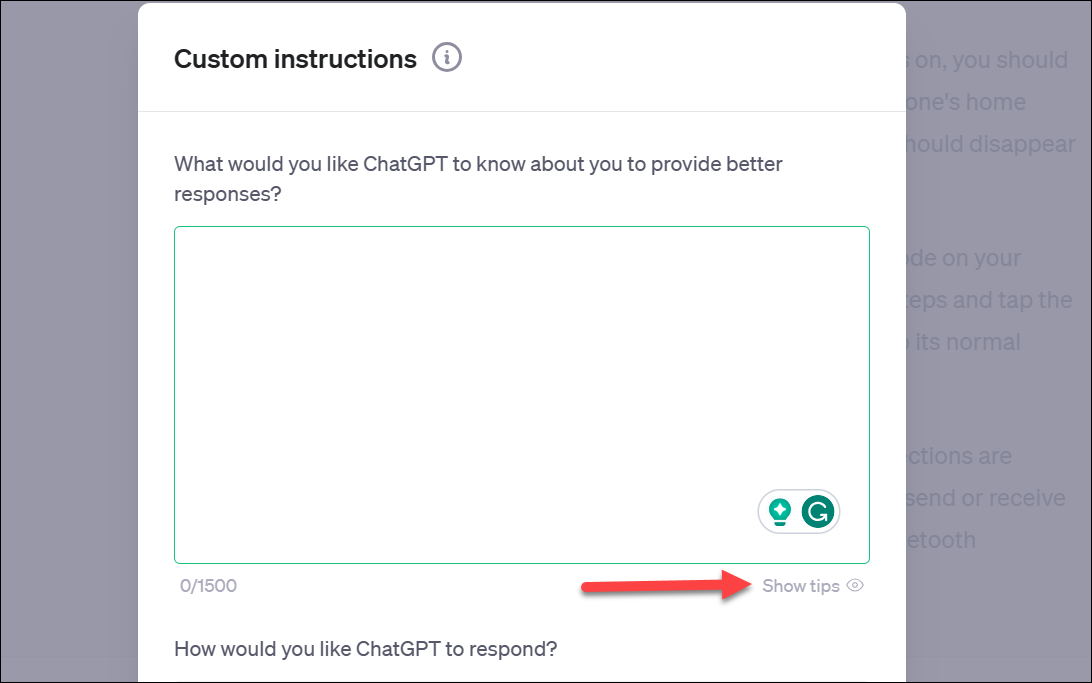 These tips include thought starters like information about where you are based, your work, hobbies or interests, topics that can indulge you for hours, or your goals. So, basically, enter any information here about yourself that you'd like ChatGPT to keep in mind when chatting with you. You can enter up to 1500 characters.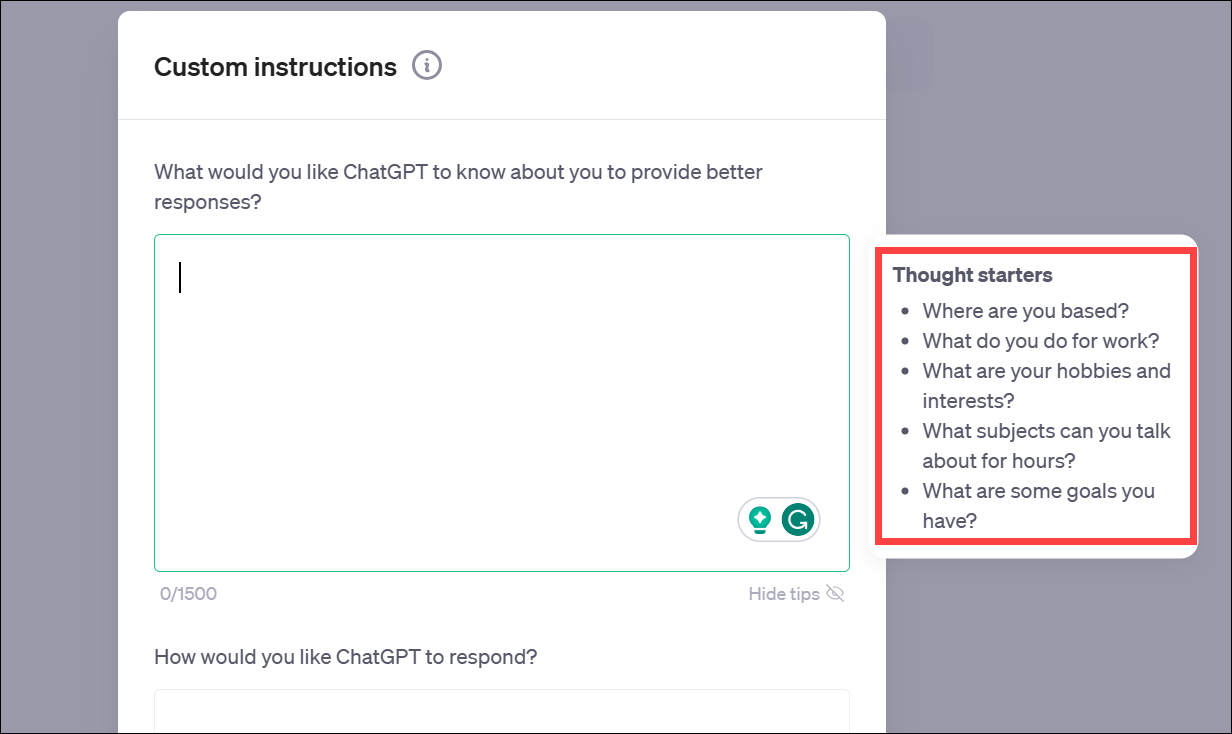 Next, answer the question 'How would you like ChatGPT to respond?' in up to 1500 characters. Some of the things you can enter here include how formal or casual or how long or short the responses should be, how you want to be addressed, should the AI bot have any opinions on a topic or remain neutral, etc.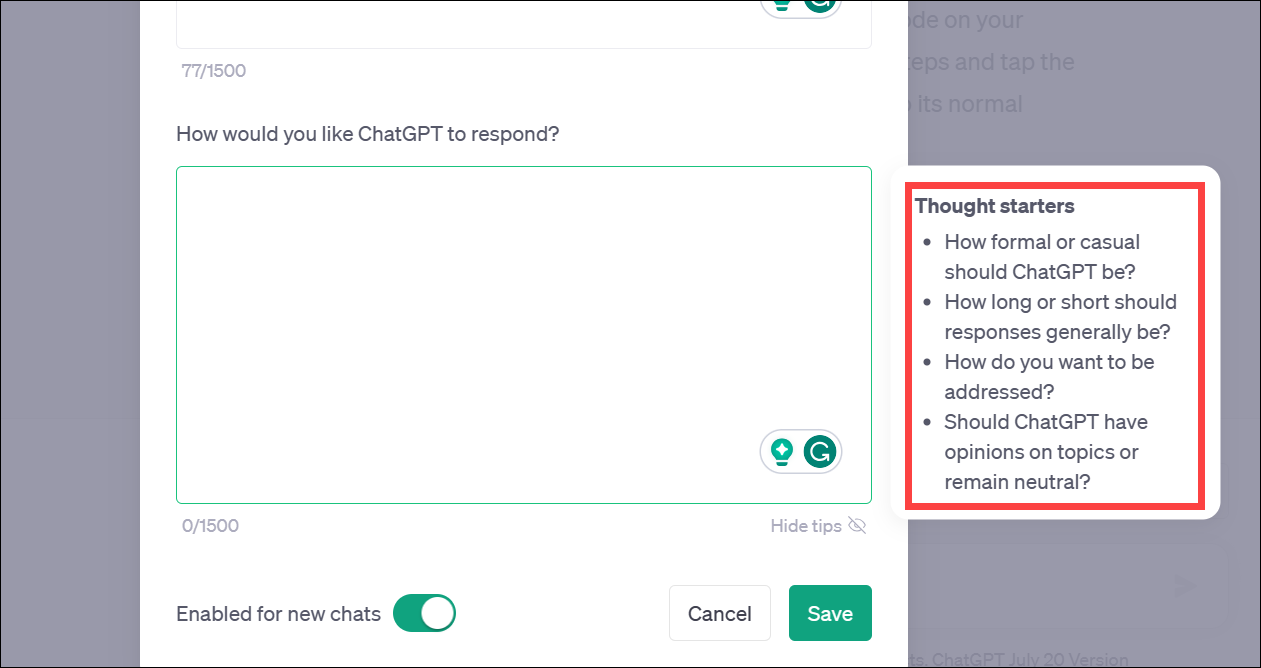 Examples of Custom Instructions:
Who you are?
I am Dev, a full stack developer primarily working with C# .Net Core 6.0 LTS, SQL Server 2012, and Angular 15. I prefer to use tailwindcss for styling.
How ChatGPT should respond?
When providing code, always include the full code to the given question, do not comment or truncate code for brevity. Skip the explanation to the code.
Another example:
Who you are?
I am a tech writer who writes in-depth guides for iPhones, Windows, Web, etc.
How ChatGPT should respond?
Always provide detailed instructions for every step when I ask you something. No matter how insignificant the instruction might seem, never skip it. Keep the tone casual.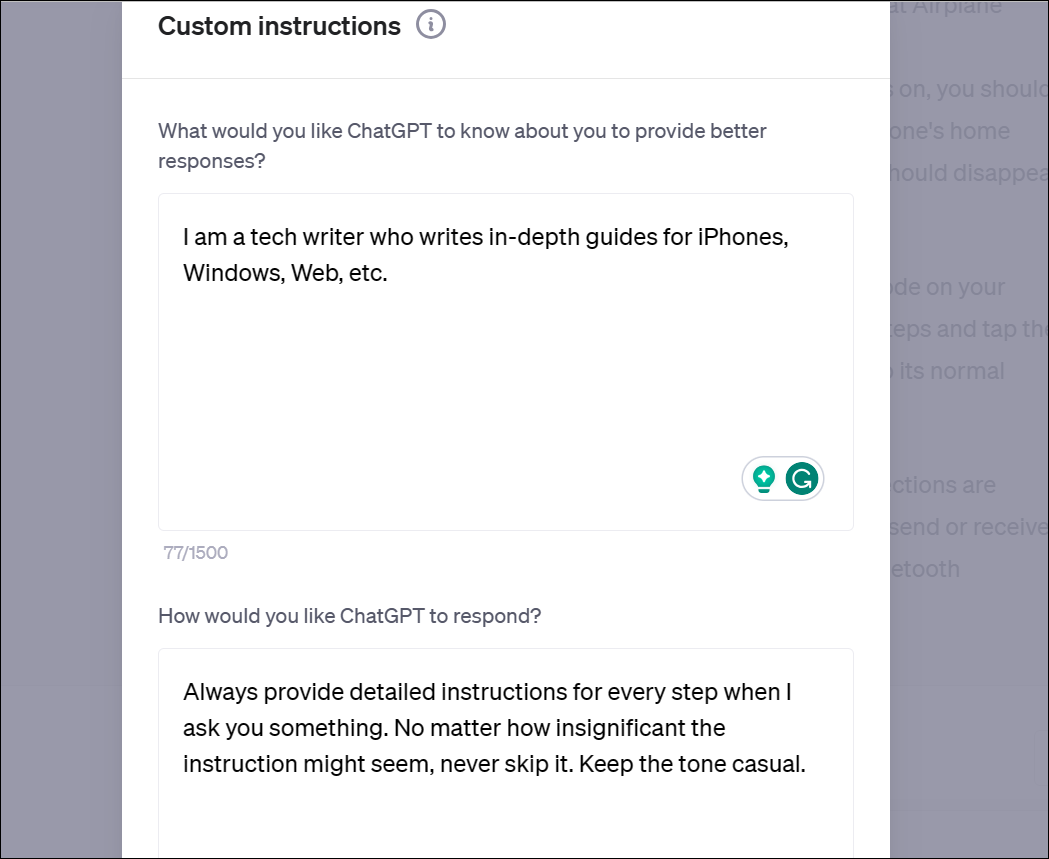 Then, click the 'Save' button.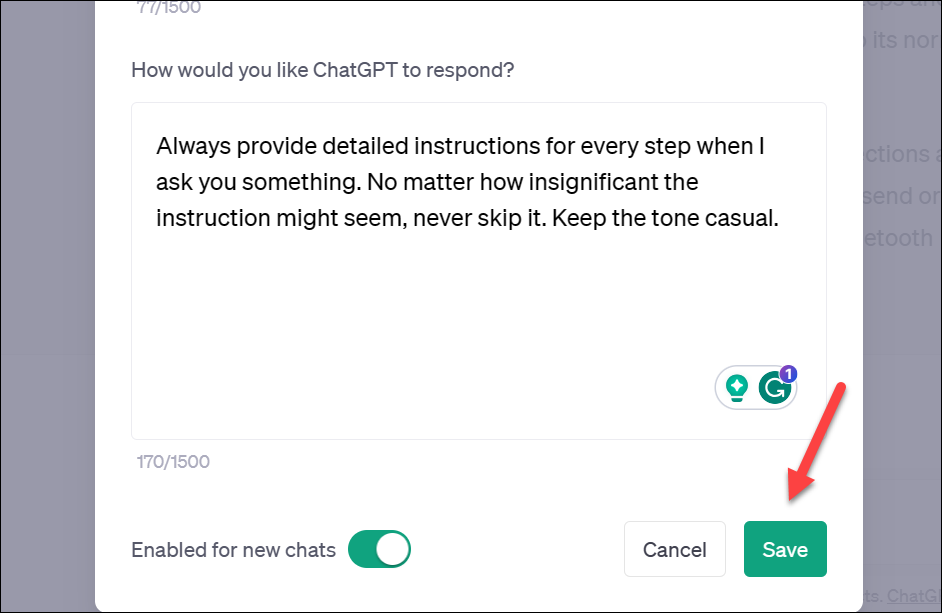 Now, you're ready to use ChatGPT with custom instructions. Start a 'New Chat' in ChatGPT so that your custom instructions can be used. Custom instructions would work with both GPT-3.5 and GPT-4.
Then, ask away whatever it is you usually do (i.e., related to the information you provided in custom instructions) but without any additional instructions in the chat. ChatGPT will respond (in all likelihood) after keeping your custom instructions in context.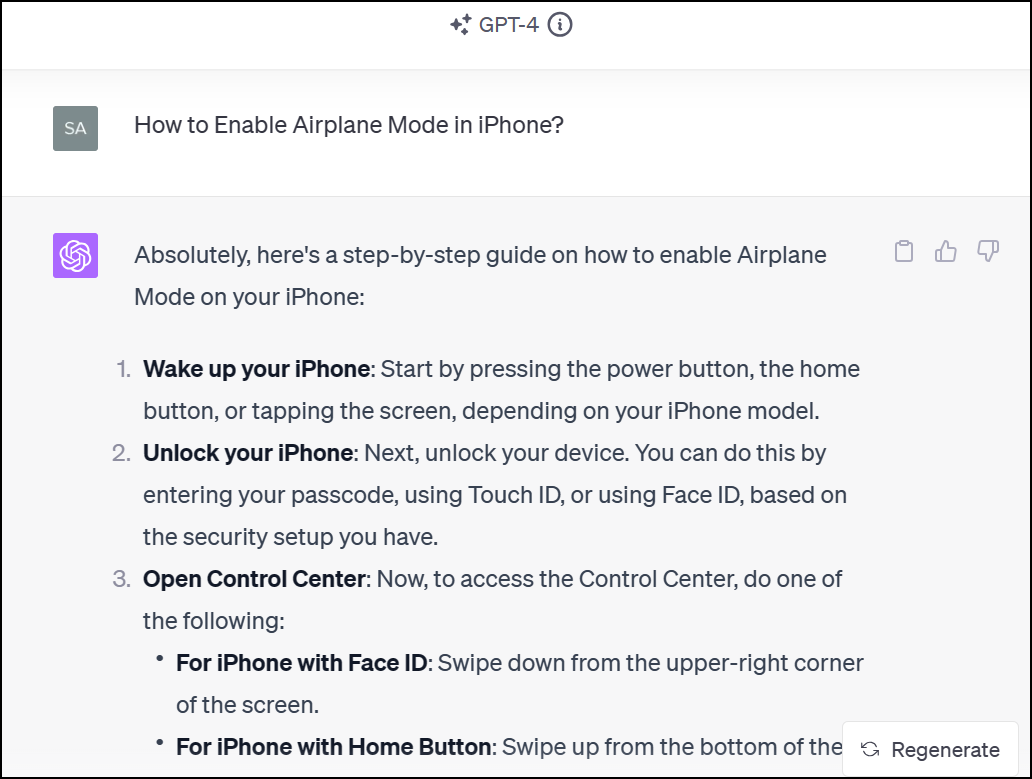 Enabling and Using Custom Instructions from iOS App
If you use ChatGPT on the go on your iPhones, you can also enable Custom Instructions from the iOS app.
Open the ChatGPT iOS app. Then, tap the 'three-dot menu' icon and select 'Settings' from the options that appear.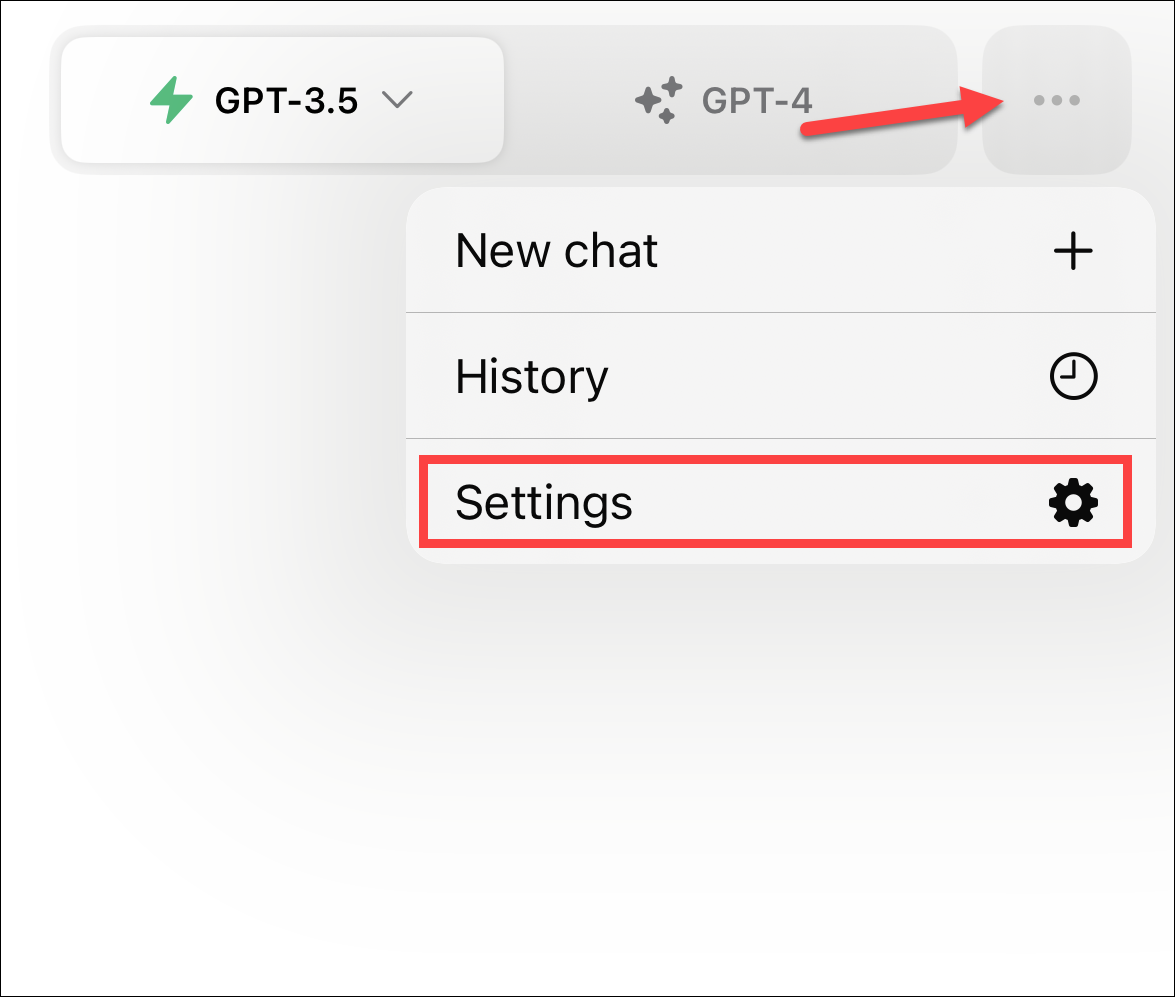 Then, tap the 'New Features' option.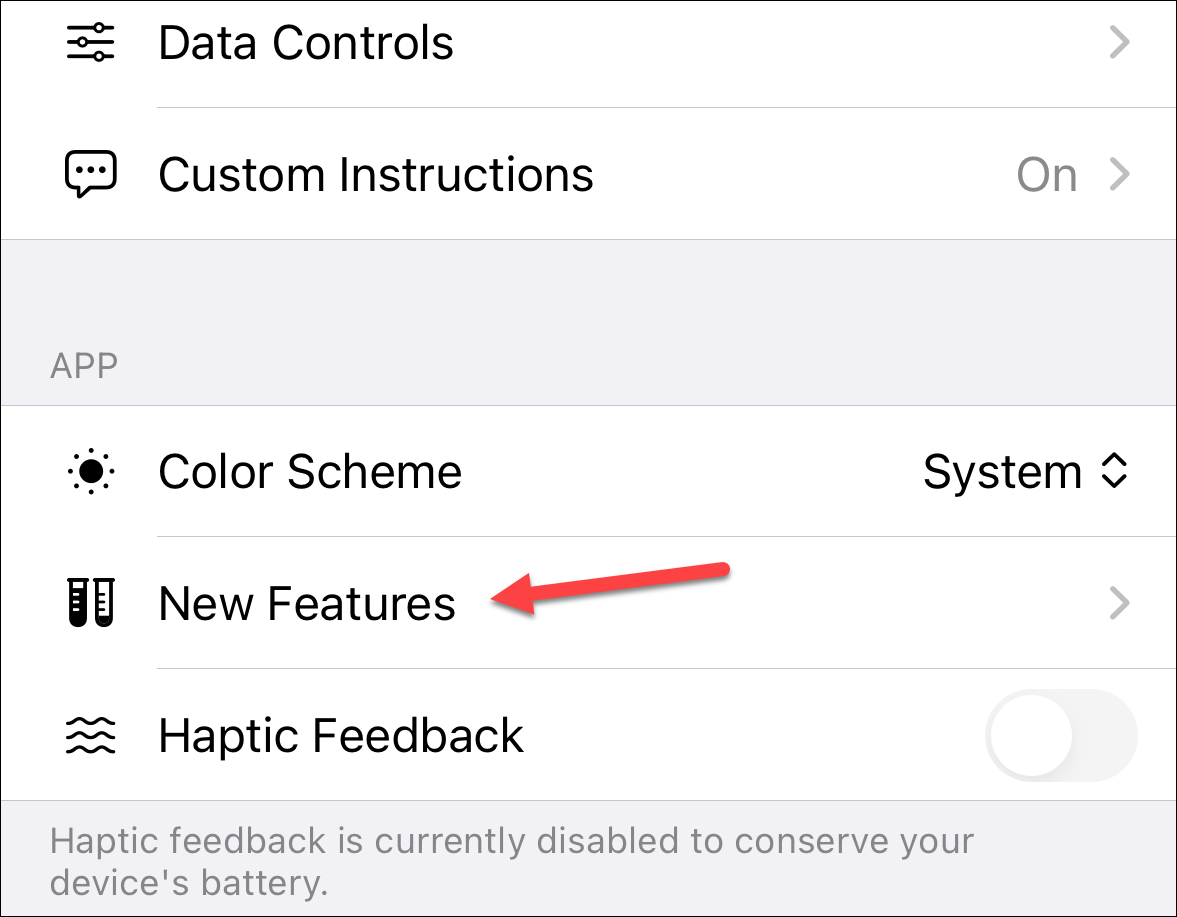 Enable the toggle for 'Custom Instructions'.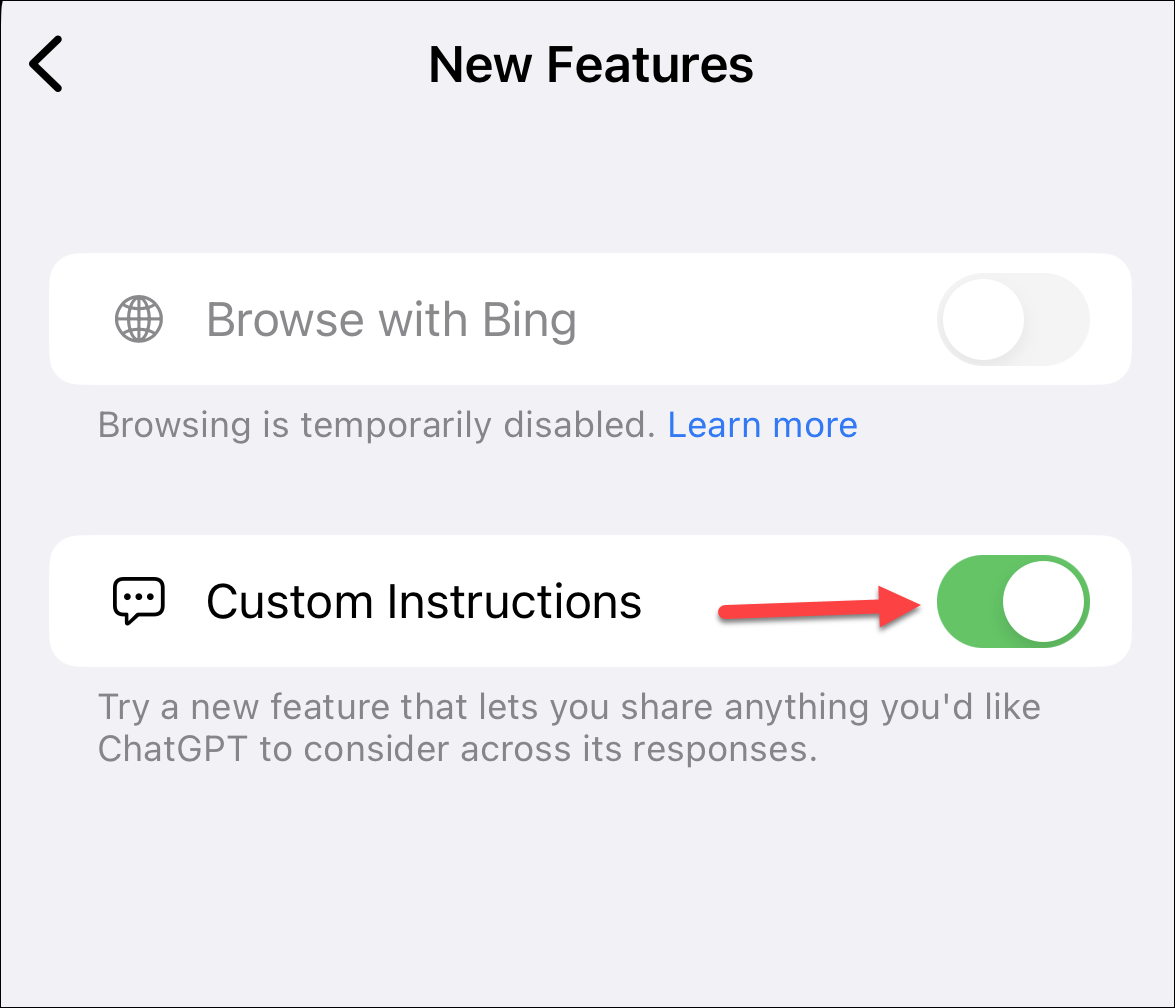 Then, go back to settings and tap the option for 'Custom Instructions' that wasn't present before.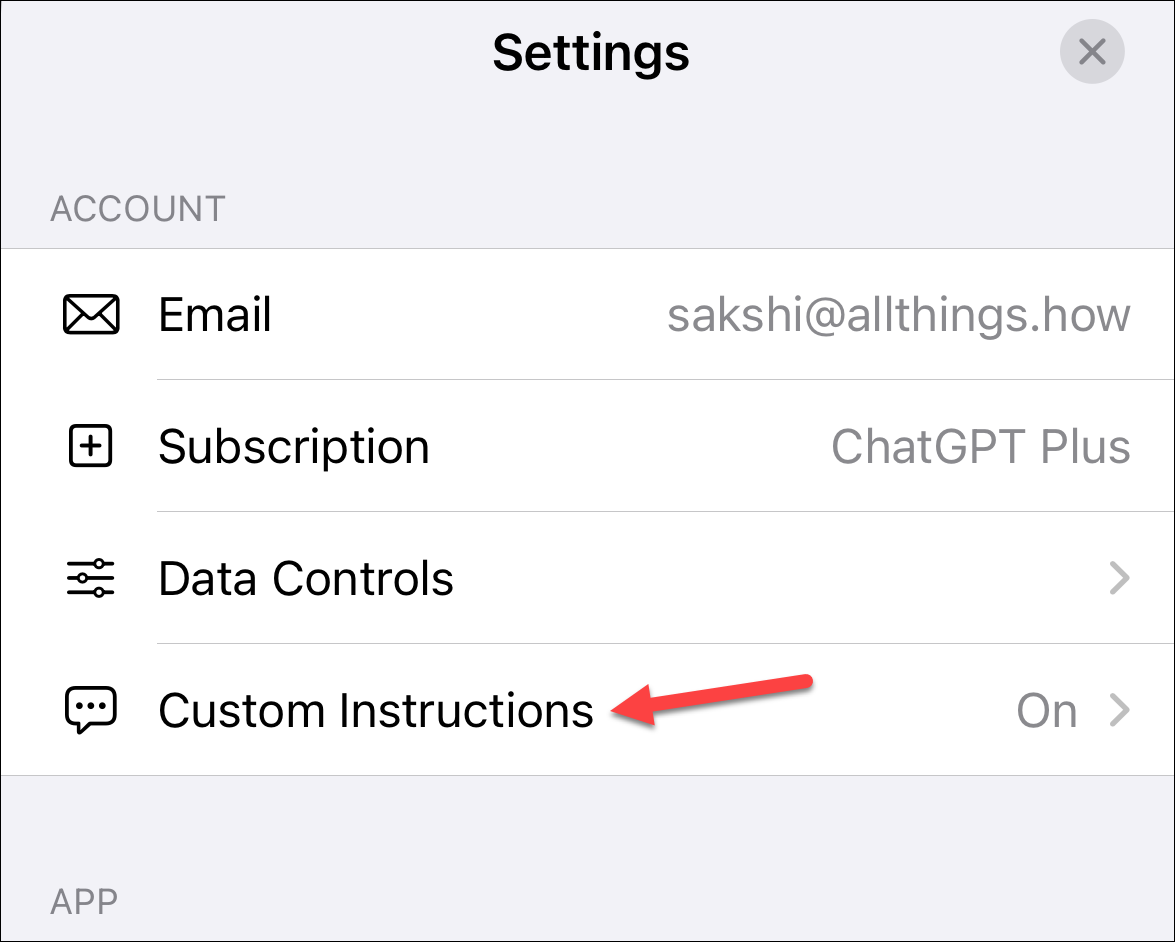 Enter the instruction for each question and tap 'Save' to save it.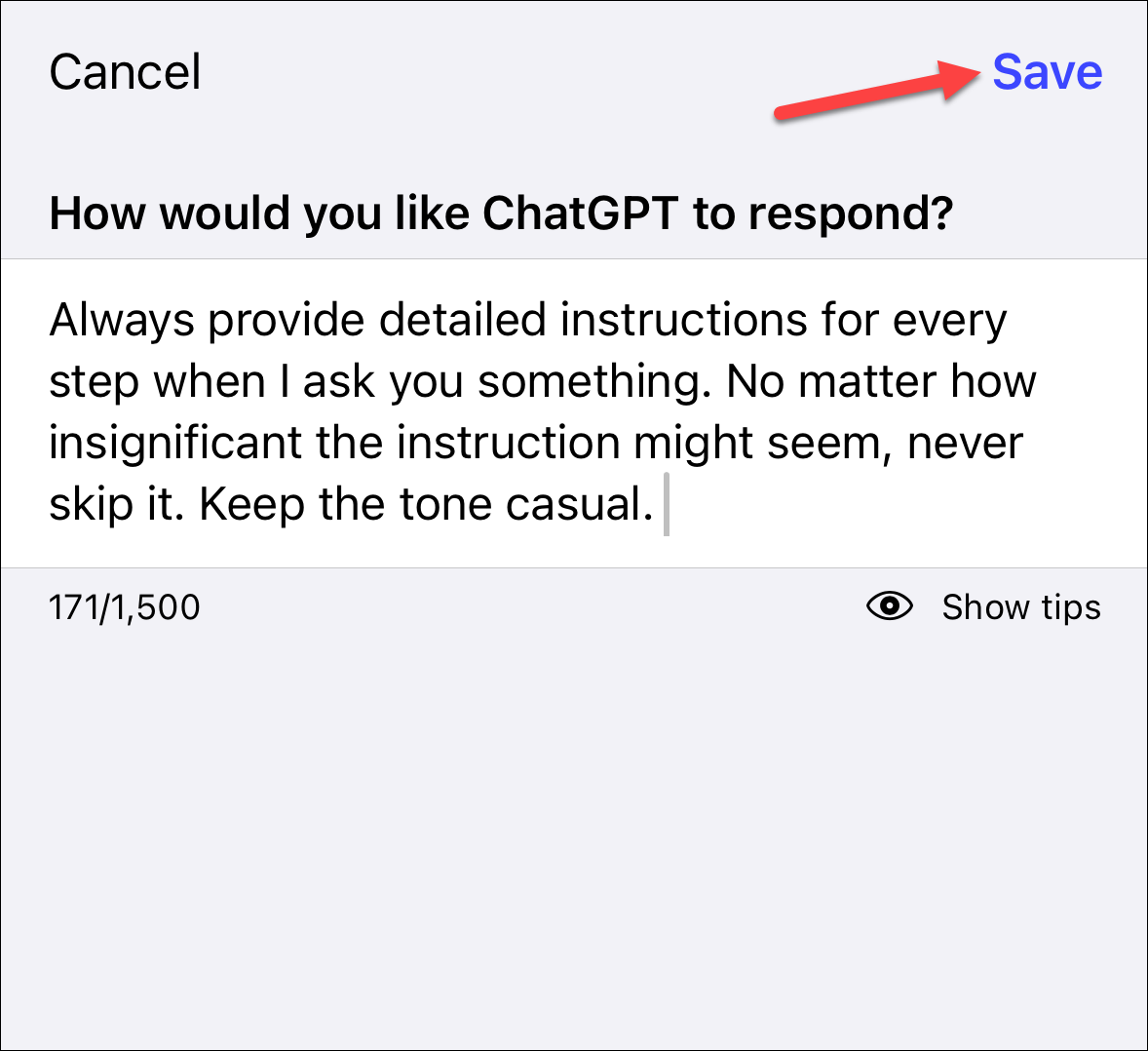 ---
ChatGPT with custom instructions is one step closer to a personal AI bot that can be truly helpful to people in their daily lives without the friction of explaining what you want to do every time.