Almost everyone loves the Whatsapp on Web feature that lets you stay connected to your Whatsapp from any browser-enabled device. However, in order for that to work, both your phone and your computer must have an active internet connection.
In an unfortunate case, where your phone lost its cellular connection or worse, died due to low battery; you will be disconnected from the web portal as well, which is indeed really frustrating.
Thankfully, you can join the 'Whatsapp Web Beta' program to completely eliminate this hassle. Moreover, joining the program doesn't require you to download any other version of the app, nor do you even need to fill a form, and is open to all.
What is Whatsapp Web Beta?
Whatsapp Web Beta enables you to use the Whatsapp on Web even without having an active internet connection to your phone. Moreover, you can use the Whatsapp web portal simultaneously on up to 4 additional devices.
The Whatsapp Beta is open for all and can be subscribed from the regular version of Whatsapp and no separate download is required. Moreover, if you do not wish to continue with the program after enrolling, you can leave it without any hiccups at any time.
As the name suggests, this functionality is still in its beta phase, and hence has some limitations that are listed below:
Join Whatsapp Web Beta and Link a Device with your Account
Joining the Whatsapp Web Beta is a very straightforward process and can be done right from the Whatsapp app.
To do so, launch Whatsapp from the home screen or the app library of your phone.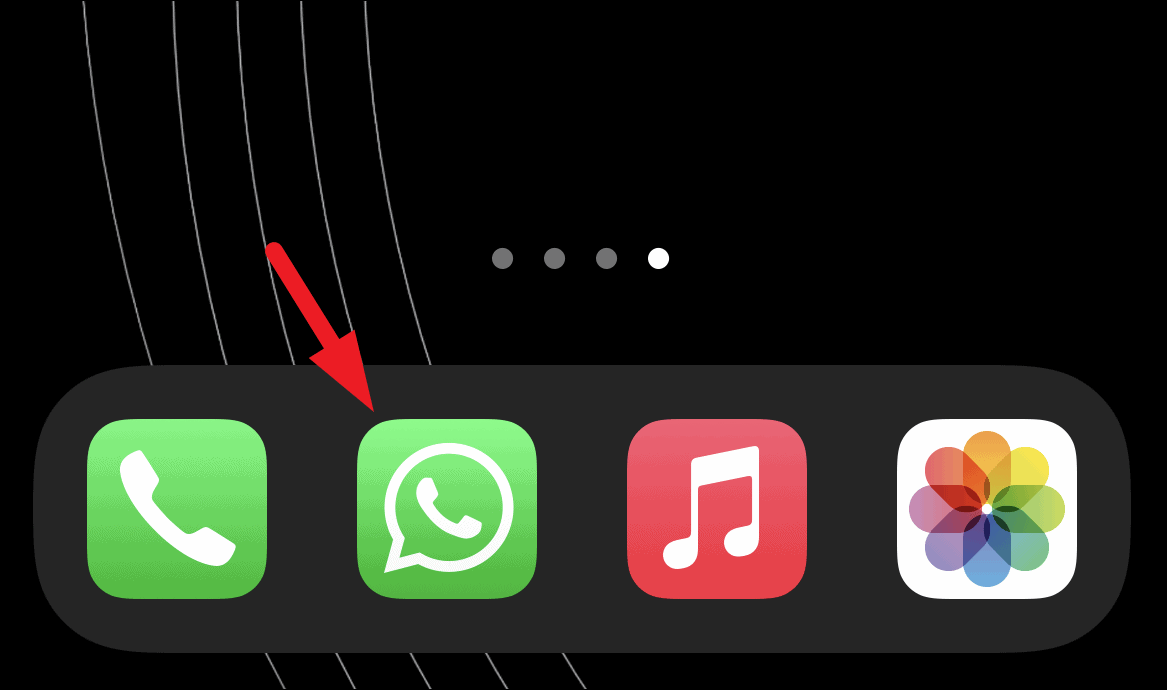 Next, tap on the 'Settings' tab present on the bottom right section of the screen.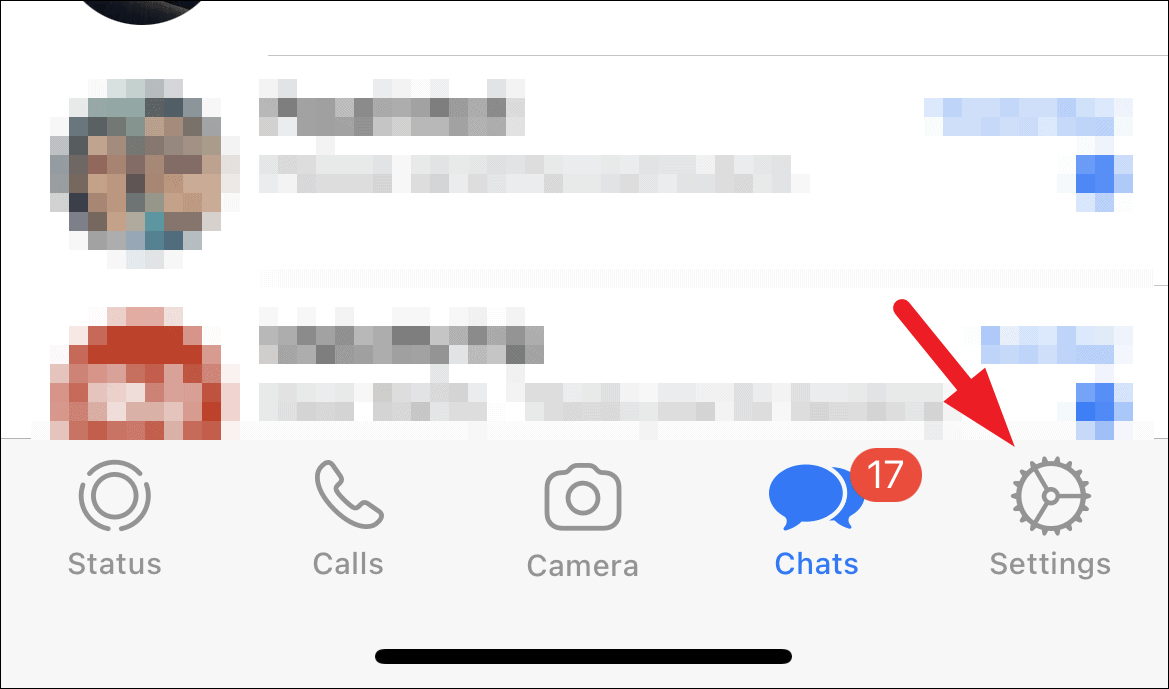 After that, locate and click on the 'Linked devices' til present on the 'Settings' screen.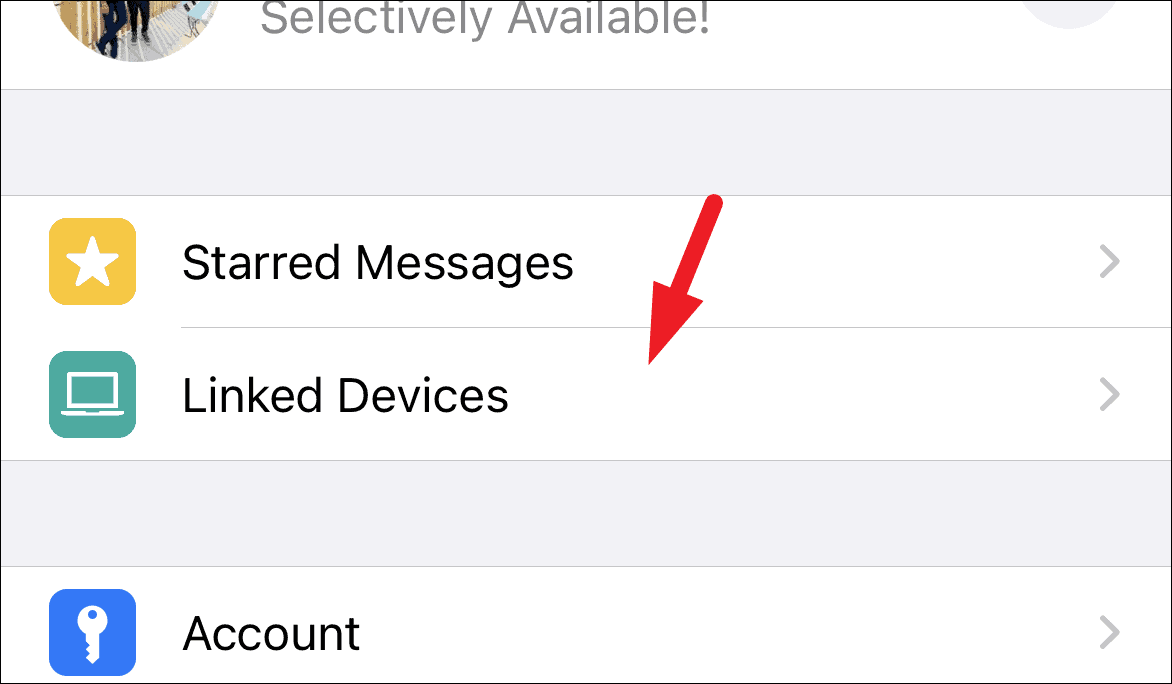 Then, on the 'Linked Devices' screen, locate the 'Multi-Device Beta' tile and tap on it to proceed.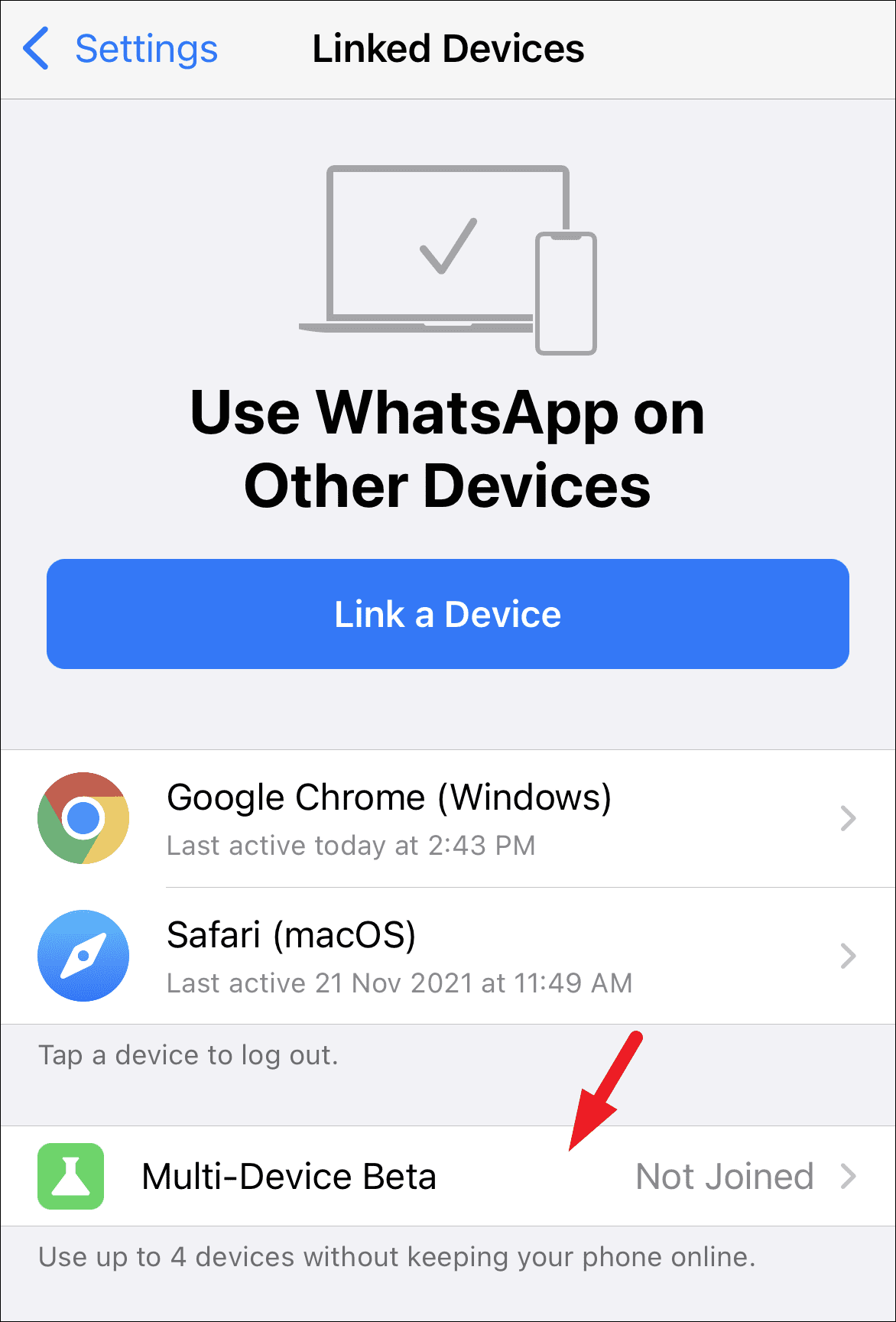 Now, on the next screen, tap on the 'Join Beta' button present at the bottom section of your screen.
Note: All your previously linked devices will be logged out when you join the beta program and you will have to log back in.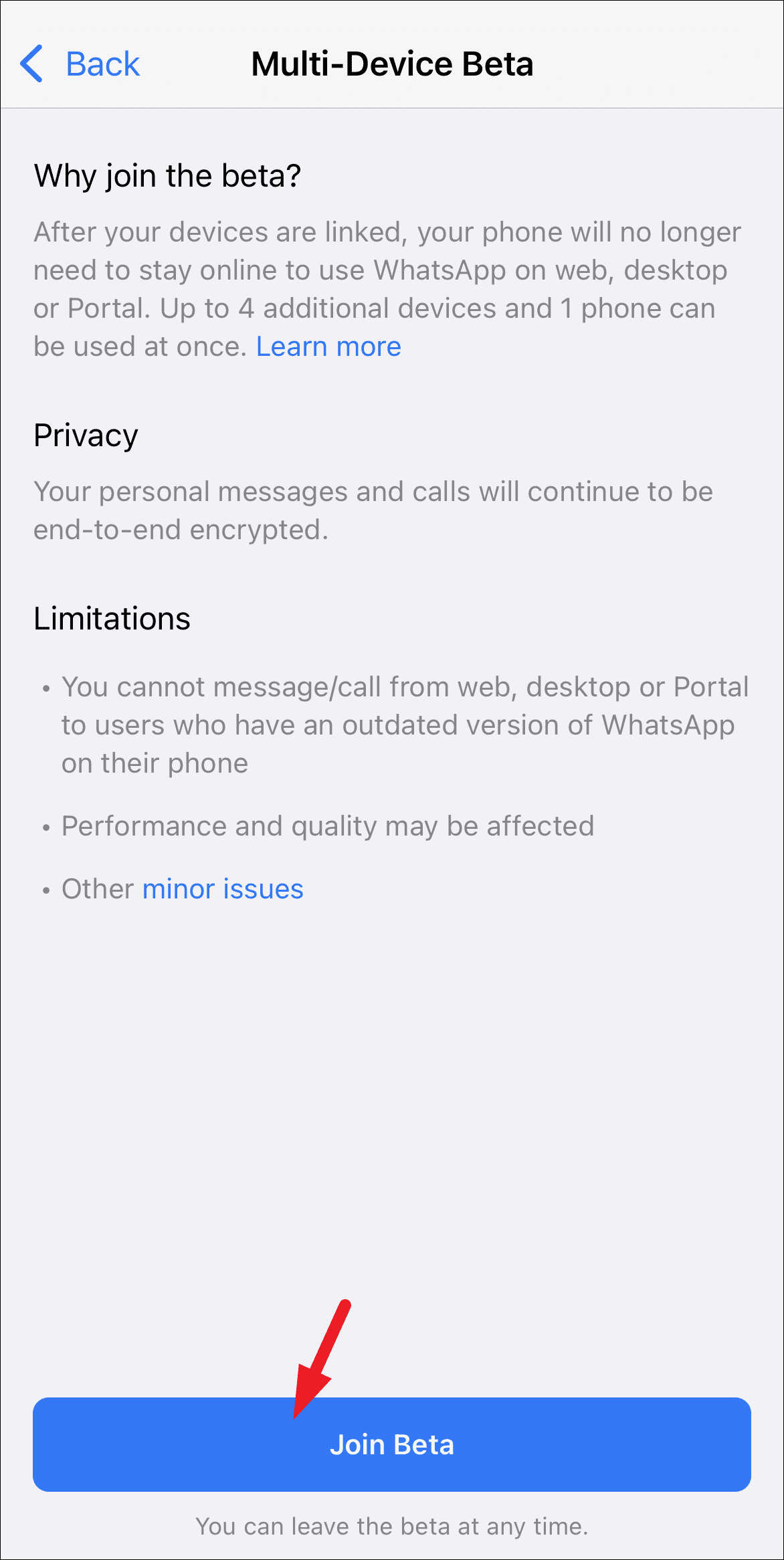 Once you have enrolled in the beta program successfully, open web.whatsapp.com using the preferred browser on the device you wish to link. The webpage, when opened will display a QR code to scan.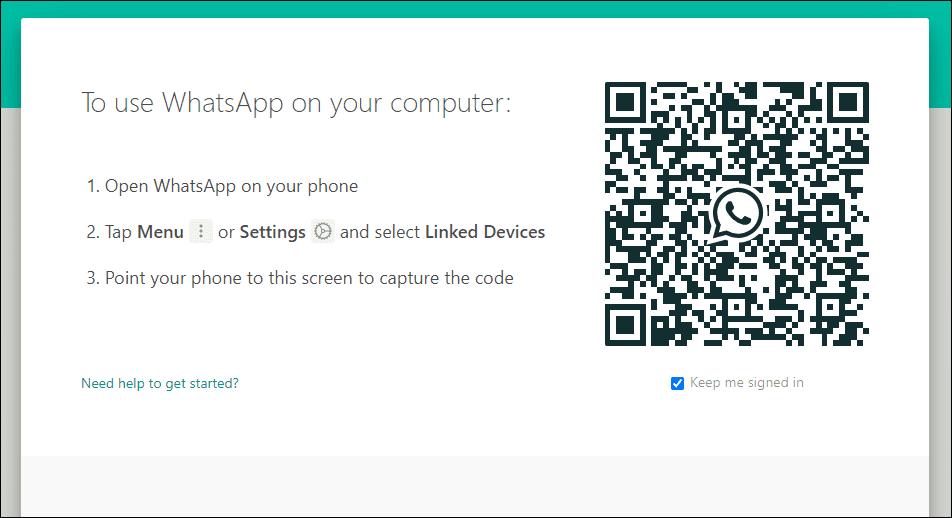 Now, on your mobile phone, head back to the 'Linked Devices' screen and tap on the 'Link a Device' button. This will open the QR scanner on your phone.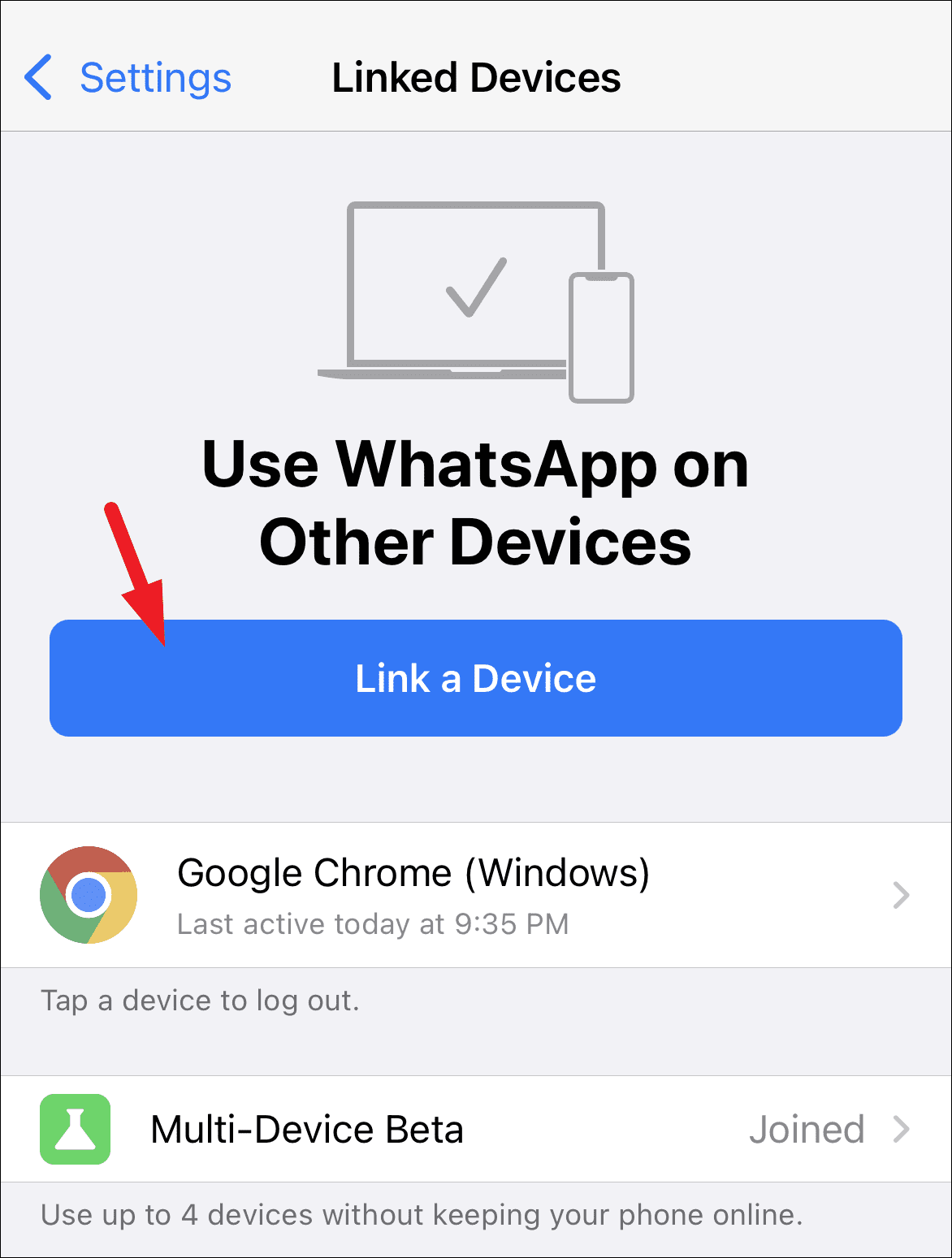 Then, tap on the 'OK' button and scan the QR code present on the webpage with your phone and you will be immediately logged in to your Whatsapp account. You can repeat the 'Link a Device' process with up to 4 devices along with your phone to make sure you always have access to your Whatsapp account.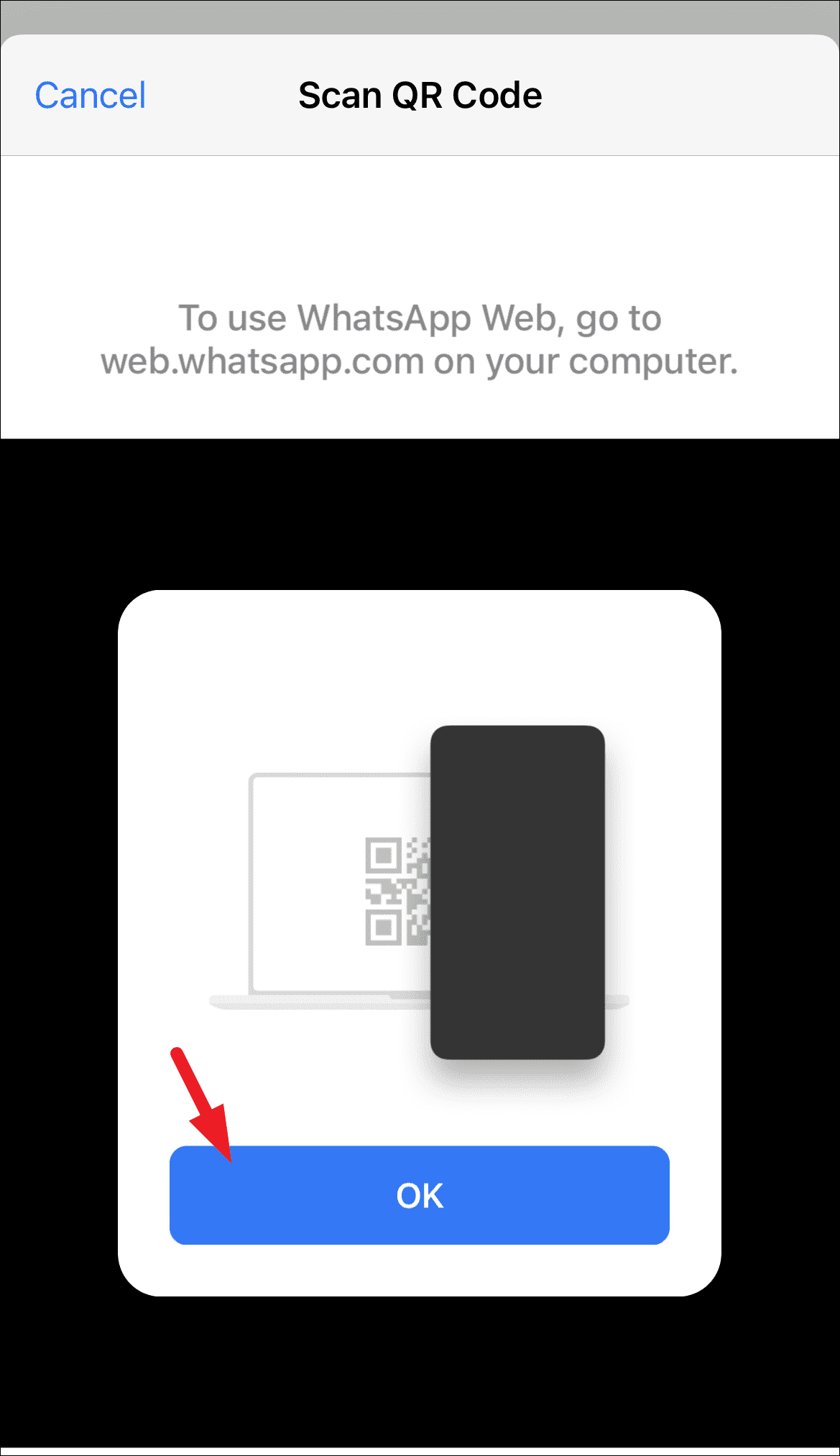 ---
So, folks, that's how you can make sure you never miss a message from your near and dear ones or an important office update even if your phone runs out of battery or has no cell reception.