The annual Microsoft Build developer conference is now underway as a digital-only event, and Build 2020 has brought news about some exciting up and coming additions that will be making a way into our lives in the coming future. One such app we're really excited about is the Microsoft Lists app. Its intrinsic makeup closely resembles that of a productivity app but calling it that would be hardly fair. With Microsoft Lists all set to come sometime later this summer, let's dive headfirst into what the app is all about.
What is Microsoft Lists?
Microsoft Lists is a Microsoft 365 app that business subscription users will benefit from. You can use it to create, share, and track information and organize all the aspects related to your work a whole lot better. It is not to be confused with the Microsoft To-Do apps; they both reside in completely different realms.
You can also view all your lists in one place – whether you created them, or they were shared with you. With lists, you will be able to stay on top of everything.
SharePoint lists users will find themselves eerily familiar with the concept as Microsoft has called Microsoft Lists "an evolution of SharePoint lists".
Users can expect Microsoft Lists to be release "later this summer". More concrete information on what "later this summer" entails is yet to be released.
---
How Microsoft Lists will Work in Microsoft Teams
You can use Microsoft Lists to track just about everything – issues, assets, routines, events, inventory, or contacts. The app can be used individually from the web app, and the mobile app or as an integrated app in Microsoft Teams. Collaborating with your teams is as easy as a pie whether you are using Microsoft Lists the web app, or in Teams.
You can create new lists from scratch or use some rather wondrous templates already present to help you tackle most common lists like event itinerary, issue tracker, asset tracker, team evaluations, and much more. Users can also export tables from Excel to create lists using the data from the table. Additionally, new lists can also be created from existing lists if you want to re-use the structures, or rules from a previous list.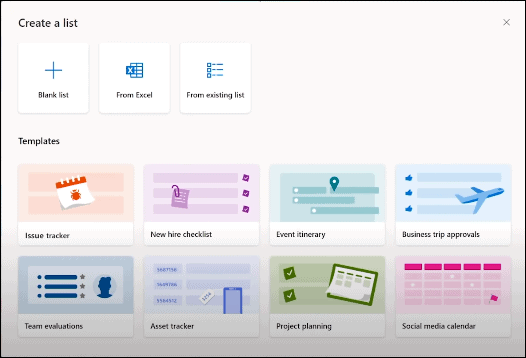 Microsoft Lists also lets you customize the data visualization. In addition to the mainstream List view, you can also customize the lists in a Gallery View (great for lists with images), and a Calendar View (for lists with dates).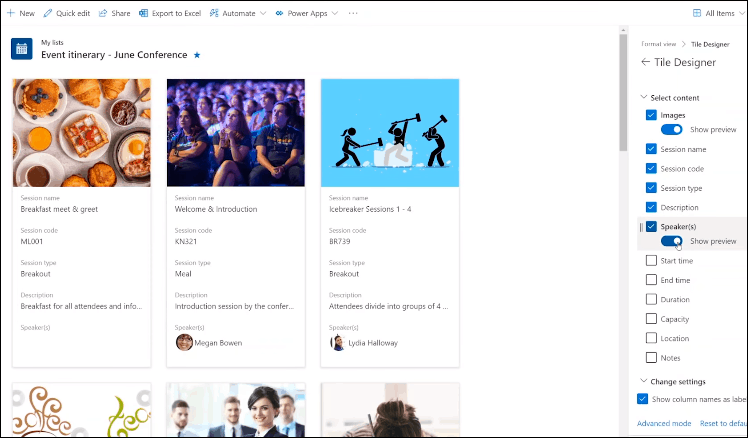 Users can also automate tasks by creating rules to automatically remind people of certain things using 'if/ then' conditions, i.e. do this <action> if that <action> happens. You can use rules to send notifications or programmatically update values when a certain change in the list occurs.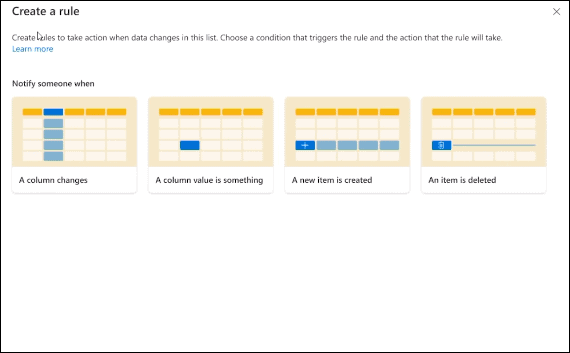 Moreover, Power apps users can also further customize the lists using various apps the Power platform offers and design robust workflows using an amalgam of both. Microsoft Lists also has many more wonderful features like conditional formatting: the columns in the lists can be formatted to appear or disappear only when certain conditions are met.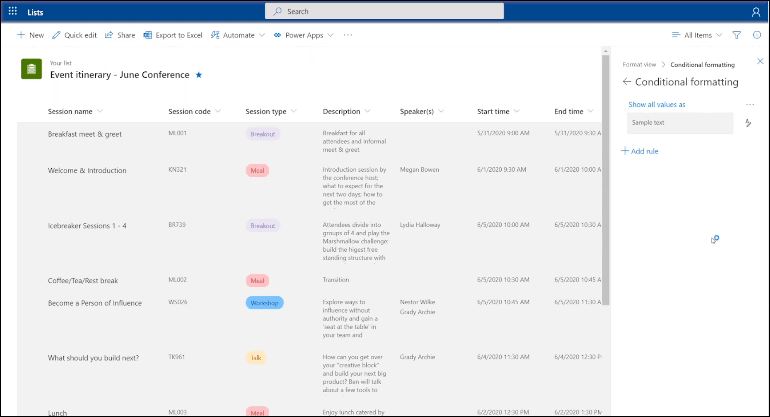 ---
Microsoft Lists is sure to get tonnes of love when it arrives to the Microsoft 365 family, specially in Microsoft Teams. Users will be able to organize just about any information efficiently with the app, and proliferation in productivity is likely. And when you factor in the ease with which you can collaborate with your colleagues on different lists, it makes the wait for the release that much harder.
Learn more about Microsoft Lists on the official announcement page.