Apple introduced a handy new feature in iOS 11 which let users share WiFi password from iPhone to other iPhone, iPad and Mac devices. The function uses a proprietary method which only detects nearby iOS and macOS devices to share WiFi passwords. You cannot use the iPhone's new WiFi password sharing capabilities to share WiFi password from iPhone to Android devices.
However, there's a workaround. It isn't an automated procedure like the inbuilt WiFi password sharing feature in iPhone, but you can create a QR code containing your WiFi SSID (network name) and password. Android users can scan this QR code from your iPhone screen and easily connect to your network.
To get started, download the QR Wifi Generator app from the App Store on your iPhone.
→ Download QR WiFi Generator app
Open QR WiFi on your iPhone, input the WiFi Name, WiFi Password and WiFi  Type in the app, and hit Generate Code button.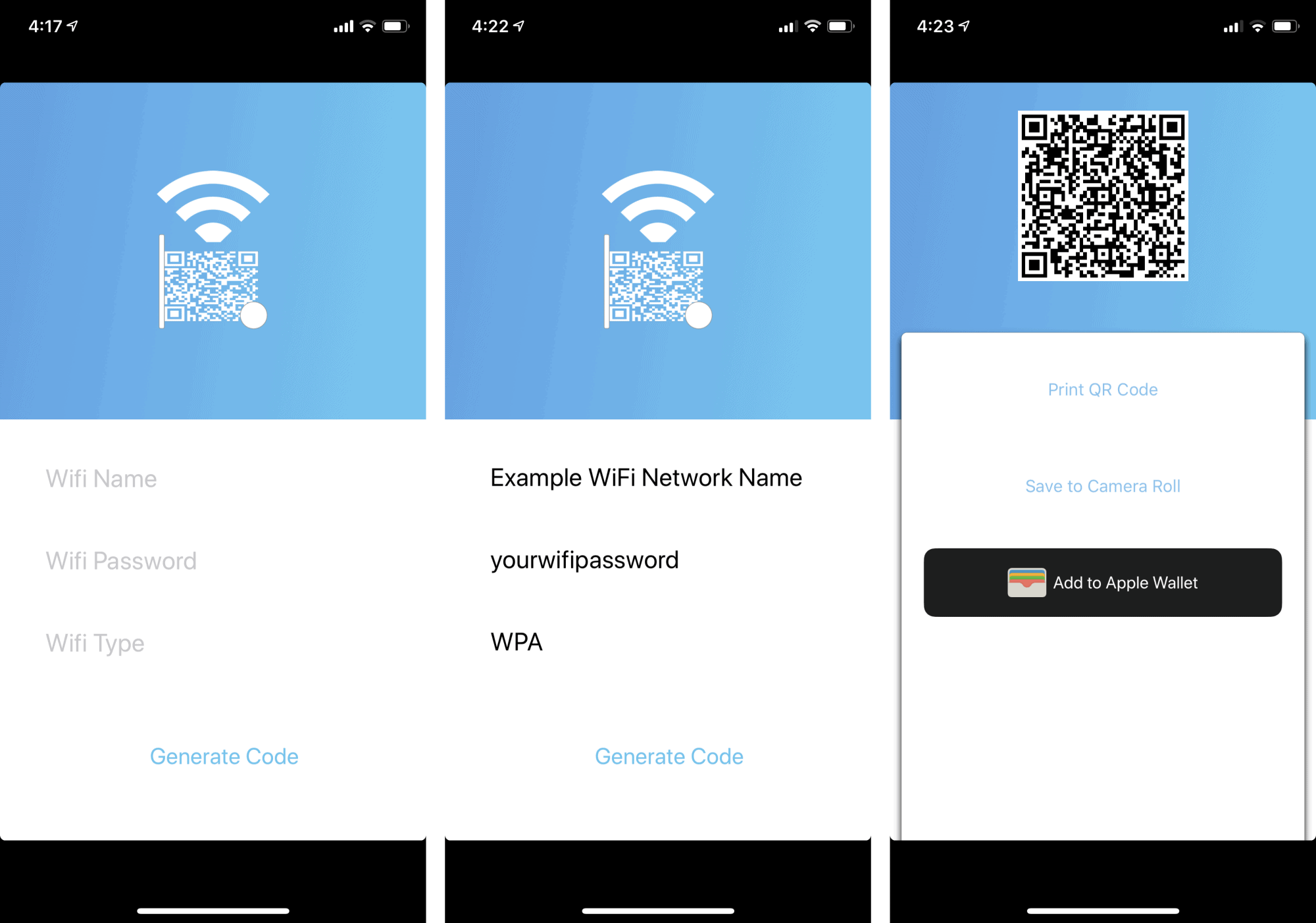 WiFi Name will be your WiFi Network Name (SSID)
WiFi Password is the password you use to connect to your WiFi network.
WiFi Type is the type of security you use on your WiFi router. If you're not sure, create codes with both WEP and WPA. And verify which works.
Once the app generates a QR code based on your input, hit the Save to Camera Roll button to access the QR code easily via the Photos app on your iPhone. You can also tap the Add to Apple Wallet button to access the QR code from Wallet app directly.
Now, open the QR code in photos app on your iPhone, and have your friend scan the QR code from his Android phone using the WiFi QR Connect app or any other similar app from the App Store.