Google is rebranding its G Suite services to Google Workspace. And it's no mere coincidence that there's been so much rebranding and redesigning happening across Google's services this past year.
Earlier this year, Google rebranded Hangouts Meet to Google Meet. Then, it started redesigning Gmail by including a tab for Google Meet right in the Gmail window. Some of these changes were in wake of the pandemic, while others were in the works already. But, apparently, all of this has been leading up to this moment – the launch of Google Workspace.
When G Suite launched a few years back, it was perfect for how things worked then. But everything is different now. Work from home is the new normal for almost everyone. And technology is playing an integral part in keeping people connected. This transforming dynamic needs a new solution too. Google Workspace is the solution to facilitate remote working.
What is Google Workspace?
Google Workspace is the rebranded, redesigned product from Google that's replacing G Suite. It will bring everything together – Gmail, Chat, Meet, Docs, Calendar – in a bid to combine everything you need to work in a single space. Previously, all of these productivity apps from Google could only be accessed separately.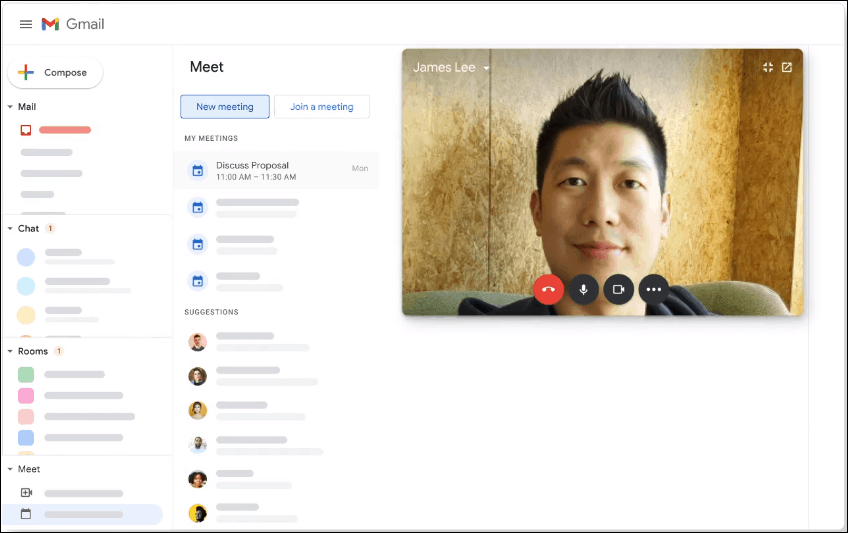 And, now you can access everything right from Gmail. But Google Workspace isn't simply an integration that's bringing all the tools to one place for you. It's much more than that. It's finally going to make collaboration with your team members easier and more effective while using Google's services. There's going to be a new feature known as Rooms that looks an awful lot like Teams in Microsoft Teams.
Google Workspace account is essentially what used to be a G Suite account previously. And this integrated experience is available to all paying customers now. So, users who were already on G Suite will find the changes in their accounts. For those who want a Google Workspace account but didn't have a G Suite account can subscribe to one of the new business plans that come with Google Workspace.
---
Google Workspace Pricing
The pricing for Google Workspace is almost similar to G Suite, but they have introduced an additional plan, and the names for the previous plans are different too.
For companies with less than 300 users, the pricing tier goes as:
Business Starter – $6 per user per month
Business Standard – $12 per user per month
Business Plus – $18 per user per month
The services and resources differ with each plan. For larger companies, they have the Enterprise plan, and the price quotation for the same will be available only by contacting the Sales team.
Additionally, there's also an Essentials plan for $8 per user per month for companies or departments that want Meet, Docs, and Drive but want to retain their current email and calendar system.
---
Google Workspace is not just a new name slapped to an older service. A lot will be changing with this new product. But that doesn't mean that the change is going to be disruptive. People who have always used G Suite services would find it equally easier to make this move.
This new philosophy that Google Workspace and new Gmail endorse won't just be for paying customers though. Google Workspace will be available for free customers in the coming months too, but the extent of the services will vary.