🔊
In Short.
Roam Around is an AI-powered travel planning tool that generates a well-thought-out itinerary for your destination. Simply enter your destination, and it provides suggestions for attractions, restaurants, and activities. You can tailor the plan according to your preferences later.
AI is (not so) slowly integrating itself into every aspect of our lives. So why should travel be any different? Everyone knows that planning a trip can be a headache. But with a little bit of AI magic in the mix, the task can be made much easier. Roam Around AI does exactly that.  
Roam Around AI is an AI-powered travel planning tool that you can use to get an itinerary to any place in the world. It's a rather simple website, without any bells and whistles, that uses ChatGPT to work. And while you could turn to ChatGPT for your travel planning, the simplicity of Roam Around AI is definitely attracting travelers.
How to Use Roam Around AI
Using the app to generate a travel itinerary is a simplistic task. Go to the roamaround.io website from any browser. You don't even need to create an account if you don't want to. But if you want to save the itineraries so you can refer them at any time, you should log in. Click the 'Login' button in the top-right corner.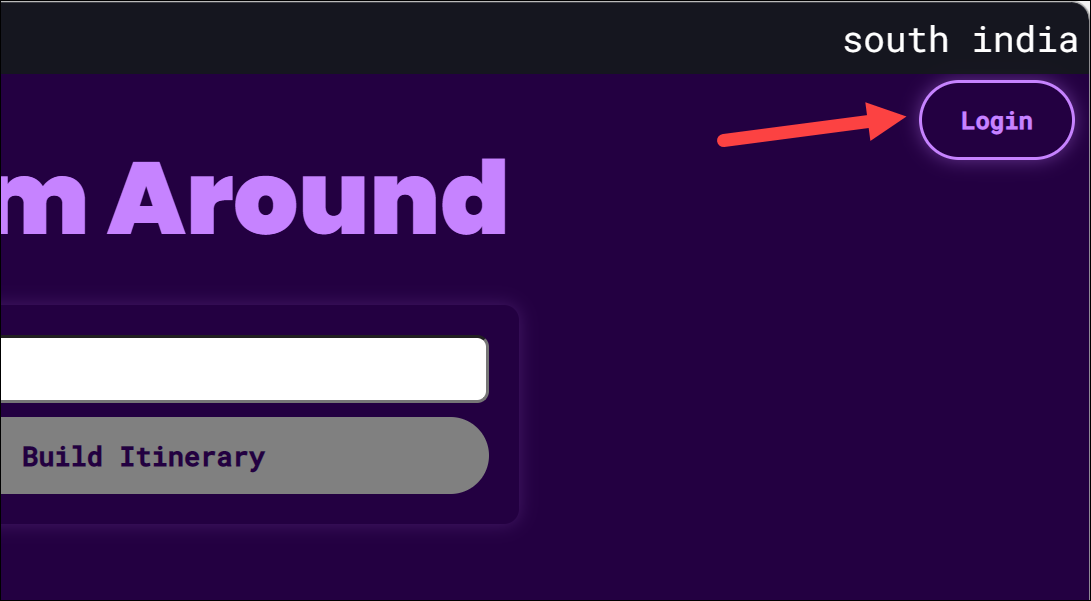 Then, click the 'Sign in with Google' button. Currently, signing in with your Google account is the only option.
Next, enter the destination you want to travel to in the 'Where to' field and click the 'Build Itinerary' button. It's that simple.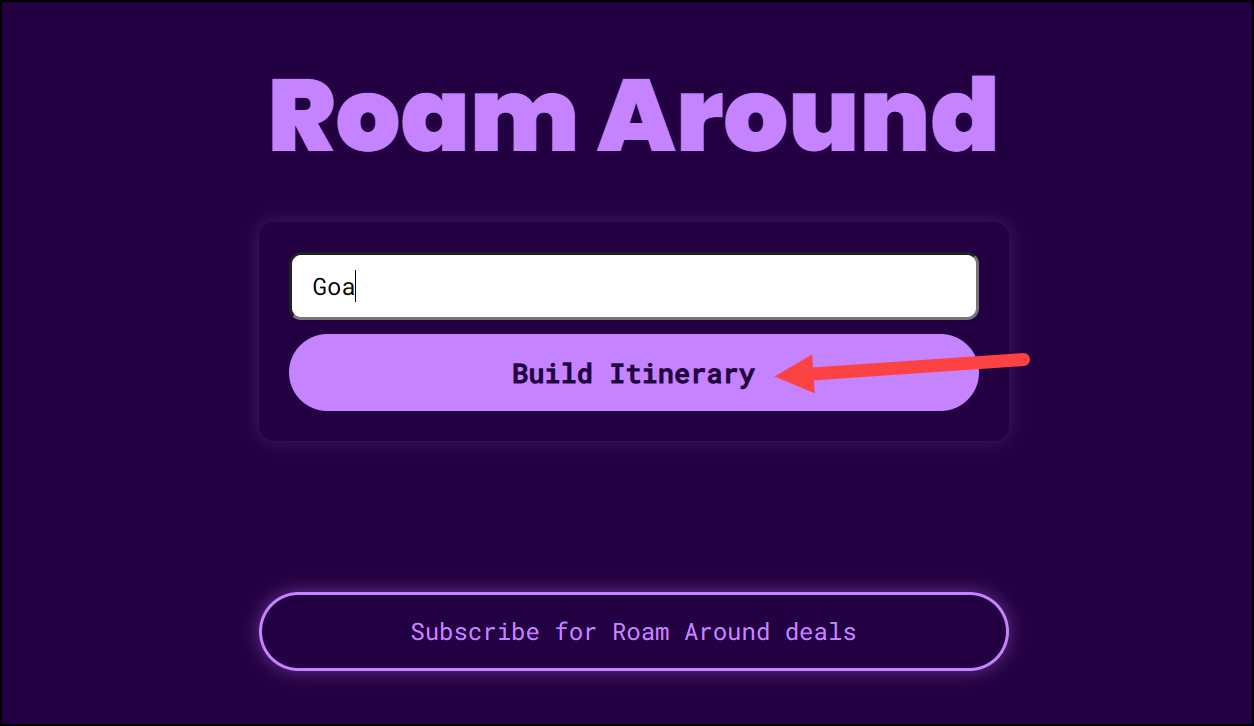 Within a few seconds, you will have an itinerary for your intended destination for the entire day for a week. The itinerary will include a list of attractions, restaurants, and other activities to enjoy there.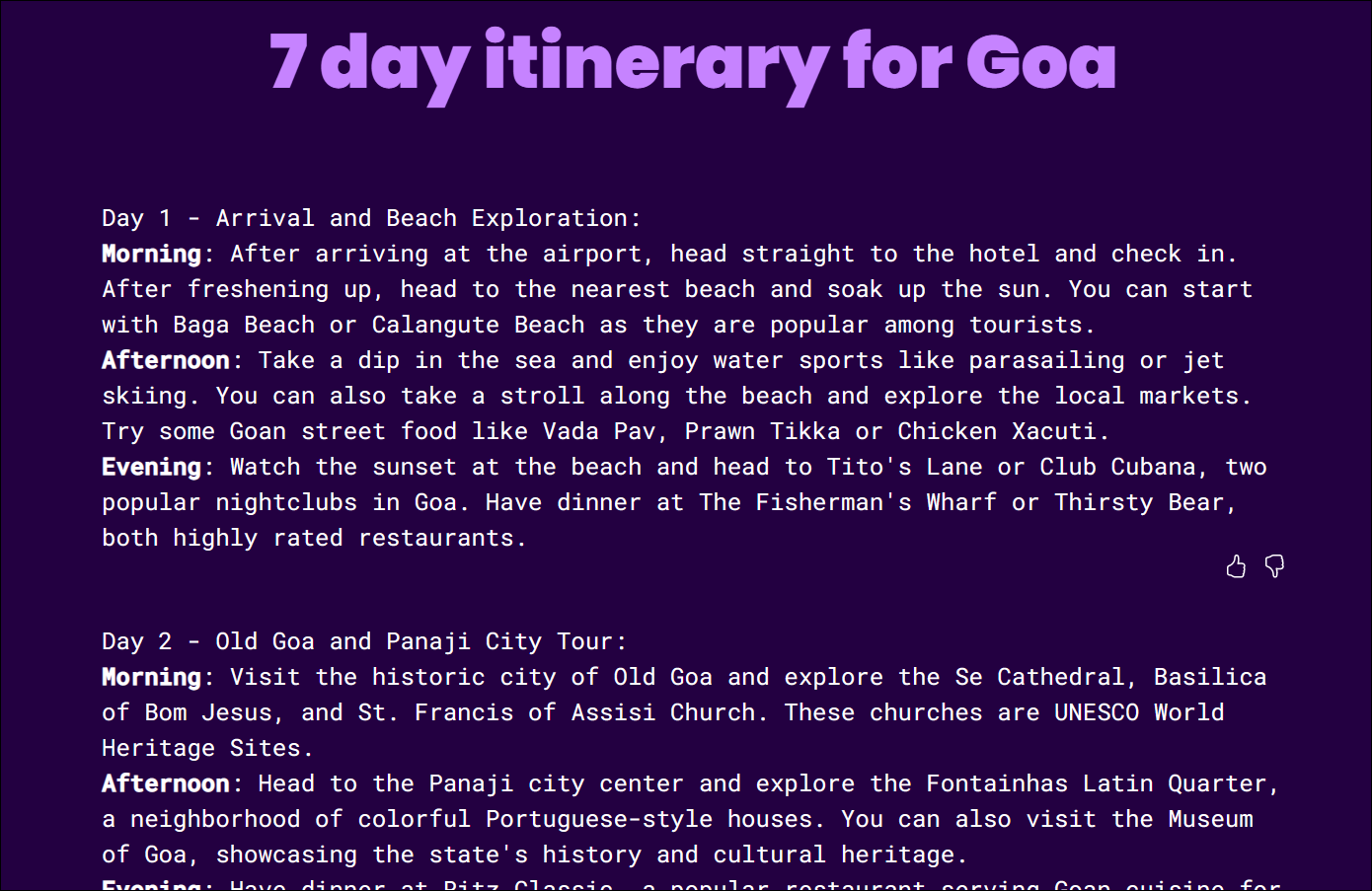 The itinerary it creates is well thought-out, with suggestions on sights to see, restaurants to eat at, day trips to make, and more. The places it suggests for a day are closer to each other, so it's a breeze to cover them. It isn't like any travel website that simply lists the places even if they are miles apart. When an attraction requires more travel time, it carefully places it in the middle of the day so you can get there and back on time.
Unfortunately, as simple as Roam Around already is, the (anonymous) creators have made it even simpler. Previously, the website used to ask about the starting date and the duration of your trip before providing an itinerary. However, it now only asks for your destination and creates an itinerary for seven days by default.
But while entering the destination, you can still ask it to make a smaller itinerary. For example, you can enter Goa for 4 days , and instead of 7 days, it'll only generate a plan for four days even if the interface says stuff like 7 day itinerary for Goa for 4 days. It can't generate a plan for more than seven days, though. Also, entering any additional details in the first request itself will cause it to fail.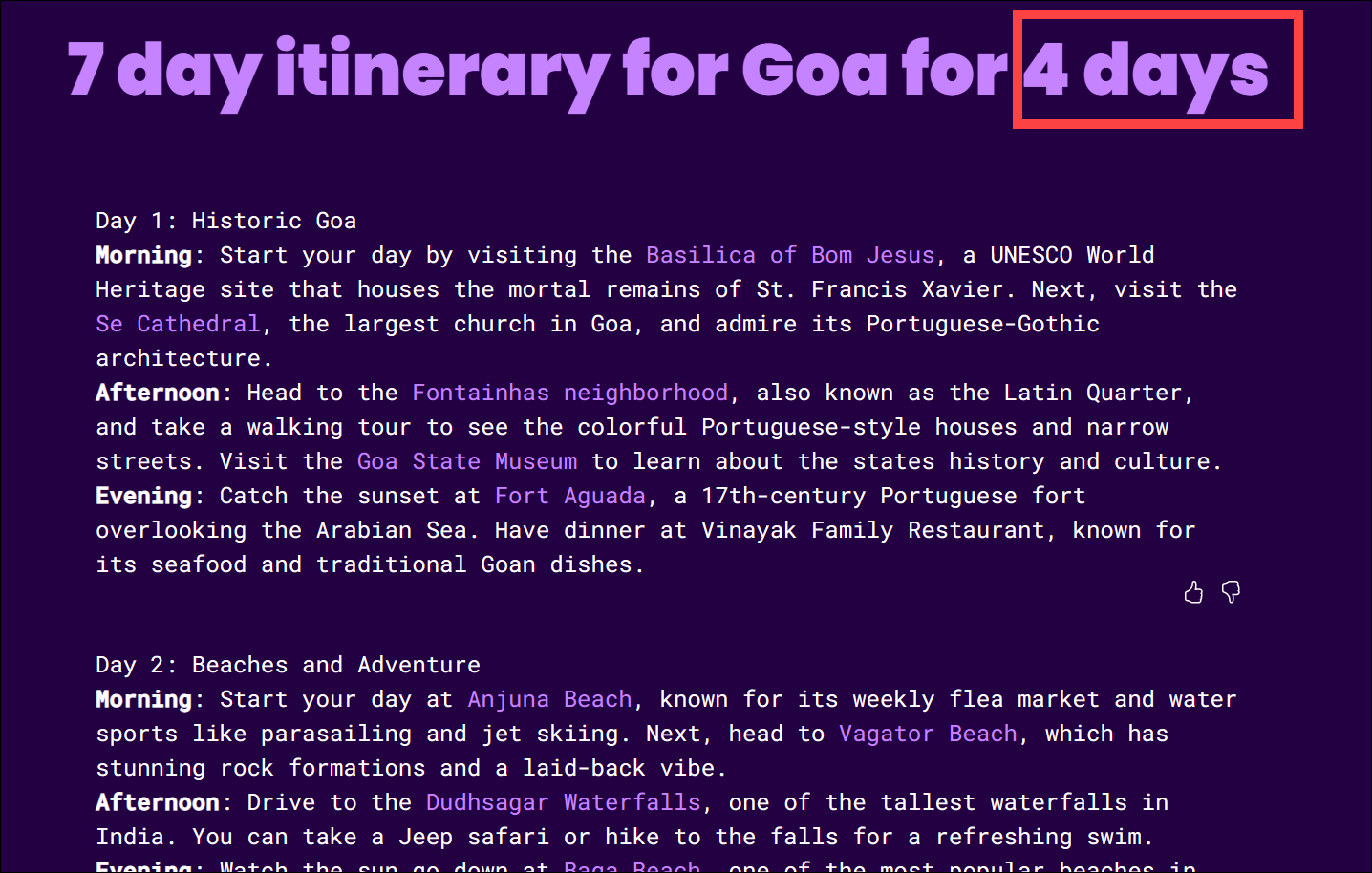 While it does not leverage the AI to understand your preferences and interests so it could generate a personalized itinerary tailored to your needs initially, you can tell it your preferences later, and it will regenerate the itinerary keeping your requests in mind.
For example, you can ask it to make the itinerary family-friendly or pet friendly. You can ask for only vegan restaurant recommendations or tell it about the activities you enjoy and what kind of food you like to eat and ask it to modify the plan keeping these in mind. Enter your request in the text field under the complete plan and click the 'Send' button. You can keep sending requests for a more tailored itinerary until you are satisfied.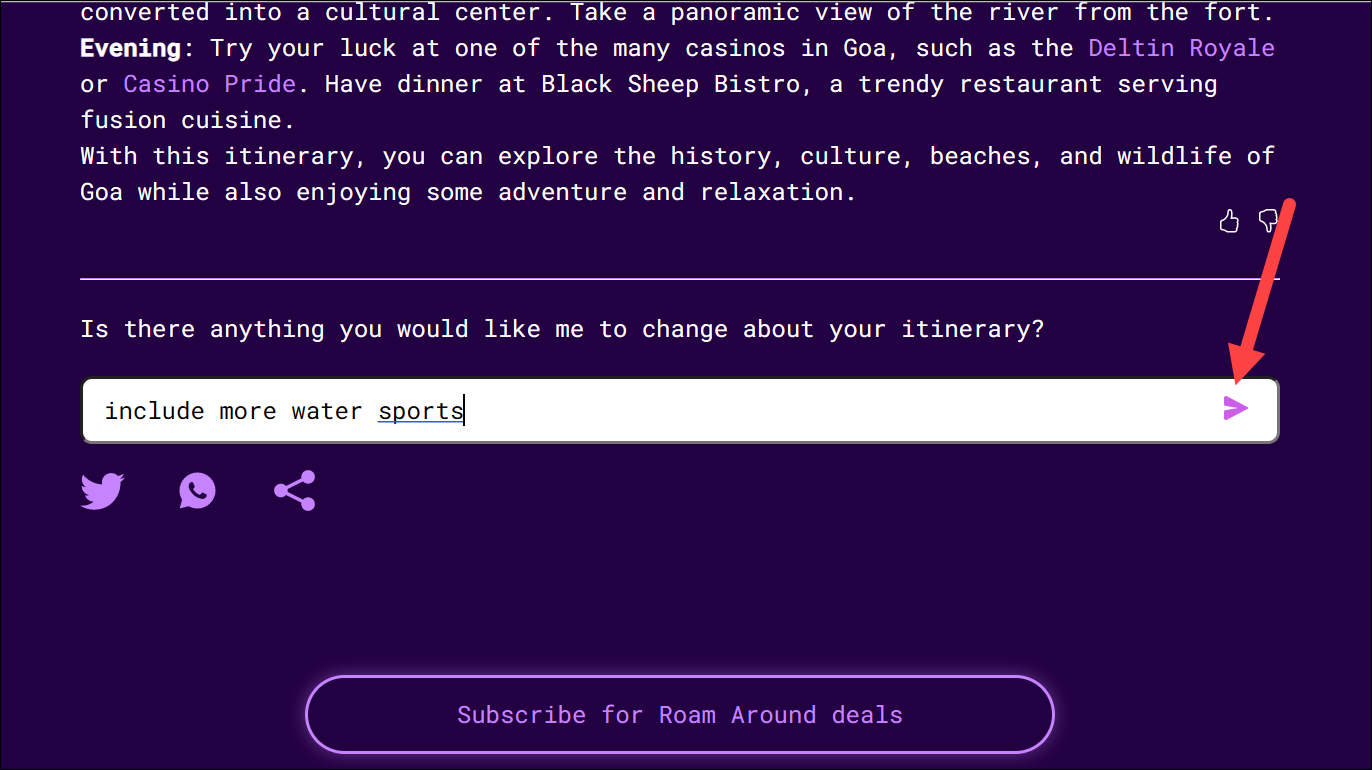 The more information you provide about what you want your itinerary to include, the better plan the app will be able to generate.
The itinerary it produces should be treated as a starting point, though. While it can create a rather alluring travel plan, ChatGPT (and hence Roam Around AI) isn't perfect. It would be best to double-check any suggestions made by the tool before adding them to your itinerary. It can also sometimes suggest restaurants that have closed down. Since ChatGPT does not have access to the latest data, these pitfalls are to be expected.  
Do note that the travel plan includes a lot of links to viator.com. While you can check these out, you aren't obligated to make any bookings. It certainly looks like some kind of partnership between the creators and the travel website. You can just use the itinerary as a suggestion and book the actual tours for the destination from any other website you want.  
Additionally, you can find all your itineraries in your account. Click the account icon in the top-right corner and select 'My itineraries' from the options.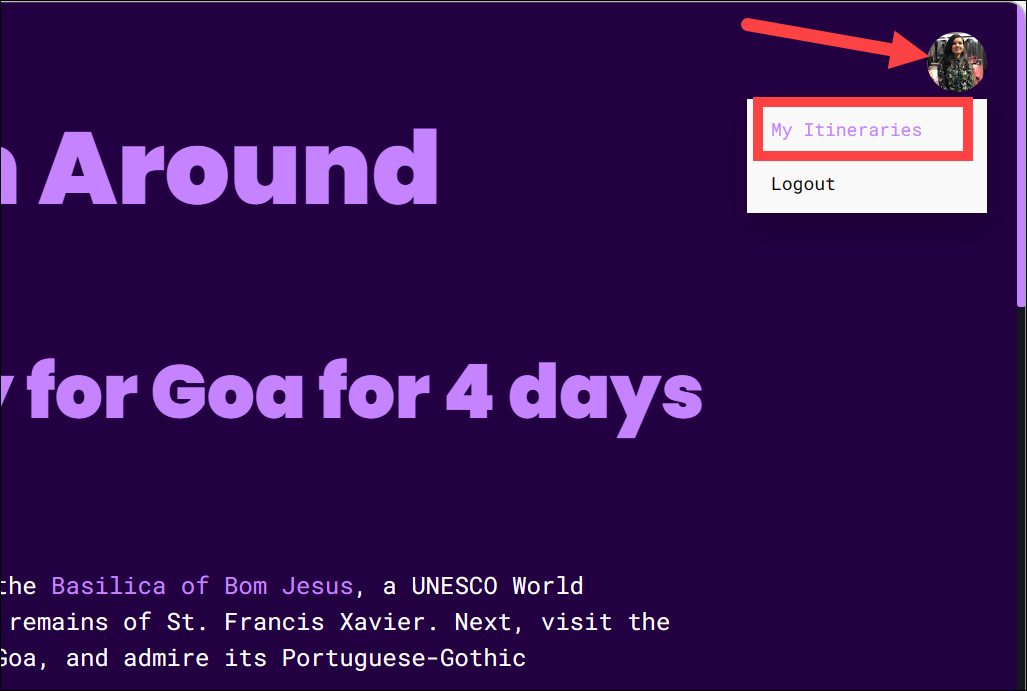 You'll find the list of all the itineraries you might have created there.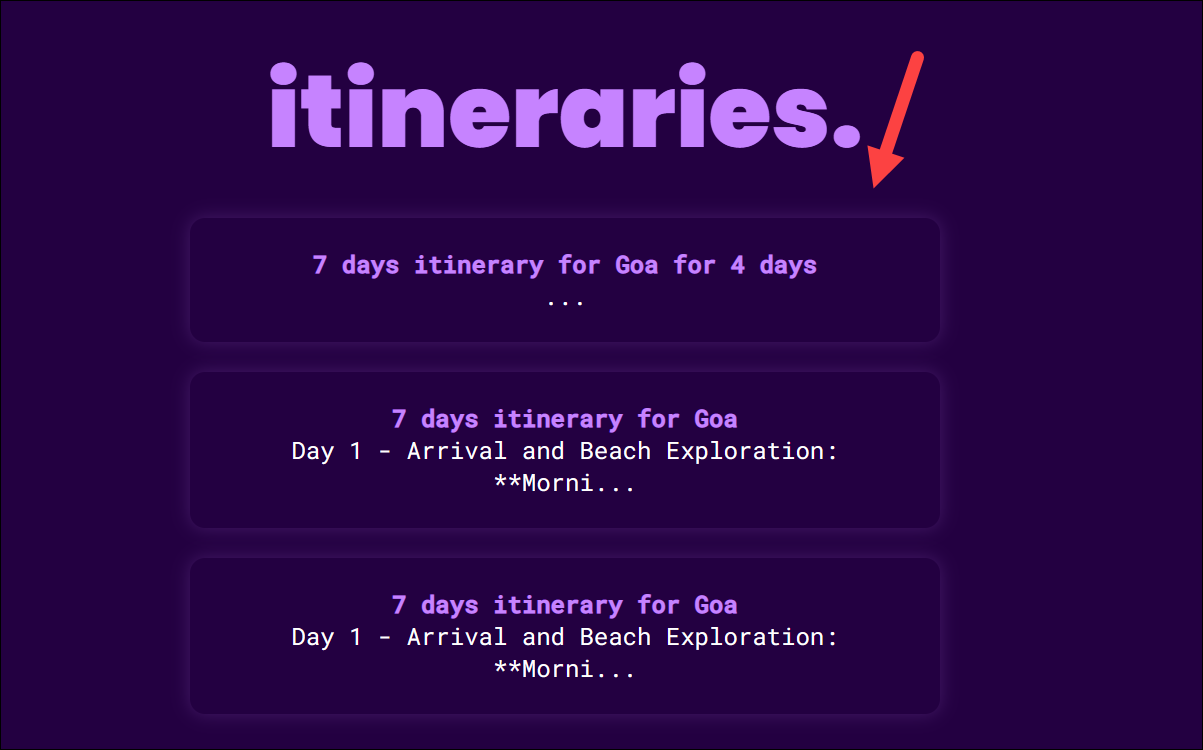 Benefits of Using Roam Around AI
Using Roam Around AI can have a lot of benefits when planning a trip/
Saves time: It can save you a lot of time when planning your travel itinerary. It provides you with a great starting point that you can then refine. So you don't have to spend hours online searching for even the most basic information about your destination.
Get the most out of your trip: Roam Around AI uses artificial intelligence to understand your preferences and interests. This means that the app will recommend activities that you are actually interested in rather than just listing the most popular attractions. It only takes some tweaking and input from your end, and you can get recommendations that you'll actually want to visit.
Easy to use: Roam Around AI is very easy to use. Even if you are not tech-savvy, you will be able to use the app without any problems. You don't even need to create an account to get recommendations.
---
Roam Around AI is a simple tool leveraging ChatGPT's power to help you plan your travel itinerary. It is easy to use and saves you time on the planning portion of the trip. If you are looking for a way to make your travel planning easier, it is certainly an option worth checking out.