Whenever we come across a useful website while browsing the internet, not all of us believe in keeping it as an open tab. Eventually, those tons of open tabs do crash, and then comes regret. Many of us do the sensible thing and mark it as a favorite.
And over time, you've amassed plenty of these gems for yourself. But what if you have to reset your browser data? Your browser can also unexpectedly reset leaving you staring at a blank slate. Wanting to keep them safe is only the natural course of action.
Whether you just want to create a backup or you want to transfer them to your new system, finding them on your PC is easy.
Location for Microsoft Edge Favorites File
Open the file explorer. You can use the keyboard shortcut Windows logo key + E to open it. Then, go to the following address.
C:\Users\<Username>\AppData\Local\Microsoft\Edge\User Data\Default
You can navigate to the above address folder by folder or copy-paste the above line while replacing <Username> with your user name in the Quick Access bar of File Explorer. If you're not sure of the user name, go to the C: drive and further open the 'Users' folder. You'll find the name there.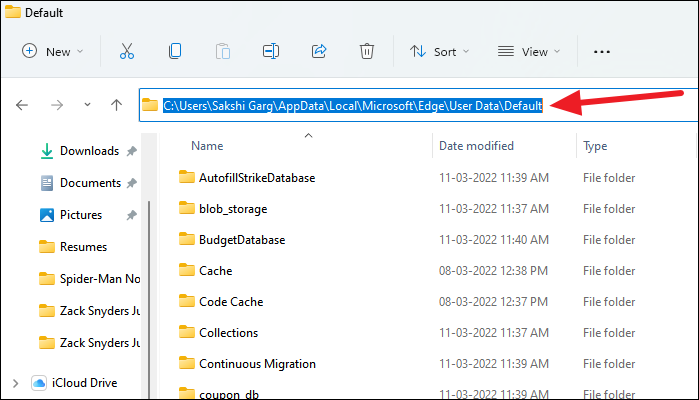 Once you reach the Default folder, scroll down until you find the 'Bookmarks' file.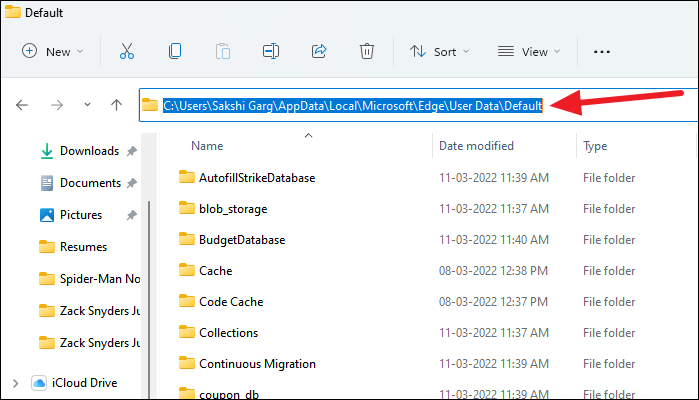 You can open it as a text file to view the contents, but it's advised not to modify it. Simply copy and paste the file to another location to create a backup.
If you want to transfer your favorites to another PC, simply copy this file and the 'Favicons' file to a USB device.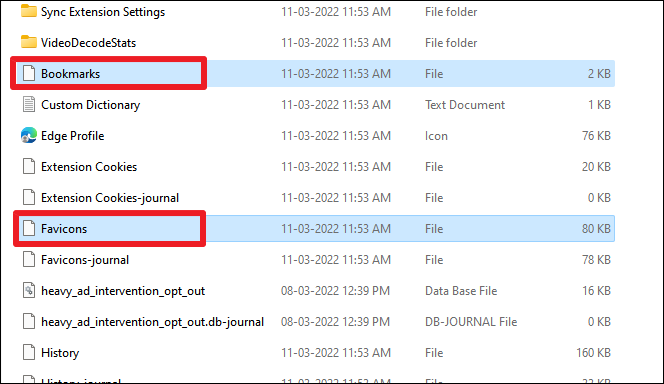 Then, close Edge on the other PC and navigate to the same folder. Paste both the files there. There shouldn't already be files for Edge Favorites on the new machine. Open Edge and your favorites will be set up on your PC.
---
Losing your browser's bookmarks can be a hard hit. Knowing where your favorites are stored gives you the means to keep them safe. You can now easily create backup copies or take your favorites along with you to your new PC.