The year 2020 has brought in so many curses and boons ever since it began. Amid all the chaos, one boon that has come our way is working from home. This is a blessing that many generations before us could not even think of.
So, with a gazillion things happening online, and work being vital among all of them, it becomes a crucial necessity to keeping the work connectivity still going. Here are the 10 best apps to help enhance your real-time work communication, from home.
Slack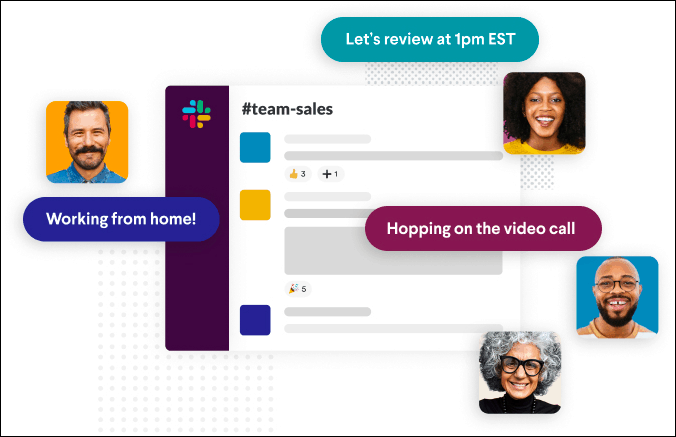 Slack is one of the most efficient modes of work communication for your team. You can create specific channels and even carry out private chats (psst, they can all be read into). Besides easily sending images, gifs, links, and docs, audio and video calls are quite simple to conduct on Slack as well.
You could also have two separate work teams within the same organization and switch between the two on Slack. Even when it comes to channels, you can secure those groups just for particular members of the team. Mentions, emojis, and reminders are an easy go-to as well.
---
Zoom Chats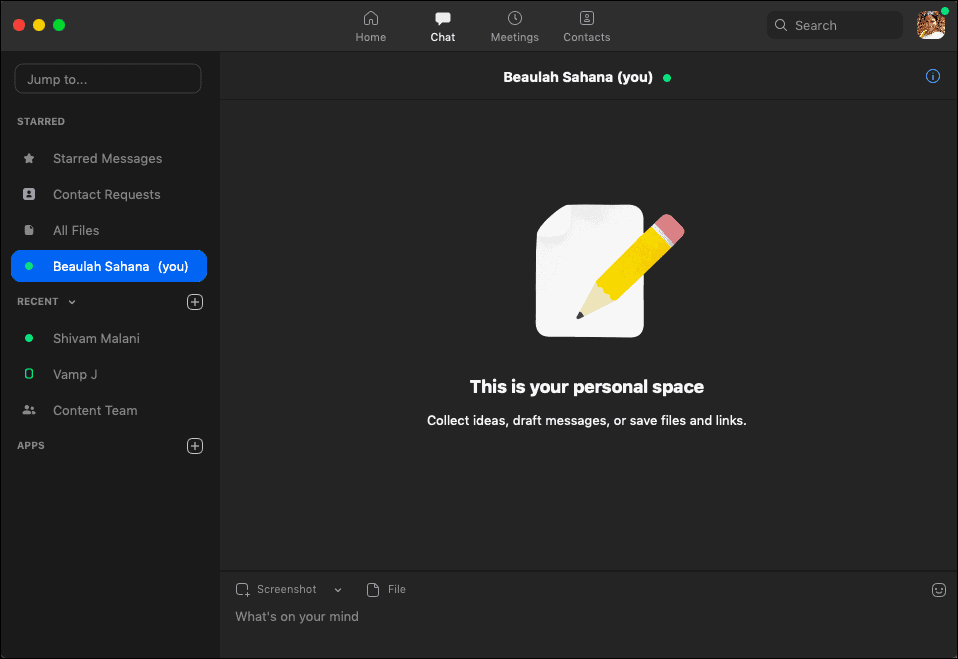 Zoom, this top player in today's video conferencing apps is also a great place for work-team collaborations. It doesn't matter if you're a basic plan user (the free one), you can still efficiently have individual chats and make separate groups too. Sending files, docs or any other links is just a click away on Zoom. You can message users both from within the team and outside as well. Also, you can have video calls for both private and group chats.
---
Microsoft Teams
Microsoft Teams works great for bigger companies, which have a lot of smaller teams. This work chat app not only allows conducting video calls/meetings, but you can also schedule important meetings. Besides work chats, you can also integrate various other Microsoft applications into your everyday work life with Teams. One of these useful applications is the reminder apps, through which you can easily set reminders for yourself and your workmates.
---
HipChat
Hipchat is a chatting application by Atlassian that you can use for your work chats. With Hipchat, you can conduct efficient work meetings through video calls and screen sharing. You can also share files and other docs with individuals and groups. Chat groups here are called 'Rooms' and you can have unlimited rooms on one Hipchat account. Besides, you can personalize the app to fit your needs too.
---
Front
Front is a great work collaboration app if yours is exclusively a customer service, sales, or any such organizations. This app pulls in all your inboxes into one single place, from where you can assign emails to colleagues and also respond to threads without any back and forth.
The app acts as a bridge between the organization and your customers, which means, you can have real-time conversations even with your customers and bring on your teammates onto the same chats too.
---
Tauria
Tauria is a great place for confidential work communication. Even if your conversation is not very crucial, this app still assures an end-to-end encrypted virtual relationship with your teammates. Apart from having work video calls, you can quickly schedule meetings too. You could also use the Tauria cloud storage to secure important files, docs, and other essentials and use the safe link to share with your customers or anyone outside the Tauria space.
---
Google Chat
Google chat, or in other words, Hangouts for businesses is provided only to GSuite users. You can chat with individual colleagues or groups (rooms), and also have online meetings via video calls too. Apart from uploading computer files, you can also send Google Drive files and internet links on any chat. Google bots are there to help you around. If you've had a long conversation and you can't find an important message, Google bot has got your back. Google chat can be integrated into your Gmail as well.
---
ProofHub
As the name suggests, this application is a hub for all your work-related communication. Proofhub is a wholesome platform to not only chat with your teammates but to also have the entire virtual workflow in the perfect place.
You can use this app to help enhance the feedback end within the company and to have smooth team discussions too. Integrating various aspects like email into your everyday work cuts down a lot of slack. Besides, you could also send announcements, reminders, and use mentions in chats.
---
Troop Messenger
Instantly message your work troops with Troop Messenger. This application has a variety of features to help make the virtual office smoother. You can have voice or video calls with your teammates or even send audio notes. Although limited private messaging is allowed, there would be no record of these limited individual messages, eventually. Troop Messenger also allows you to collab with other companies as well, more like a virtual co-working space.
---
Ryver
Ryver is another such platform where you can merge emailing and messaging. This app enables work teams to carry out effective communication through text, voice, and video calls. You can have group calls with a max of five participants per call. Ryver also helps simplify task lists and build efficient detailing in each of these tasks as well. Also, you can bring in your favorite tools such as Hangouts, Dropbox, Gmail, etc into the app.
---
Each of these work chat apps brings about their own essence of collaborations into your virtual offices. Keep the workflow going. It doesn't matter if there are hurdles or viruses in the way, stay home, stay safe, and hustle!