Are Microsoft Windows, Office and Adobe Keys Purchased from Impkeys or GVGMall Legit?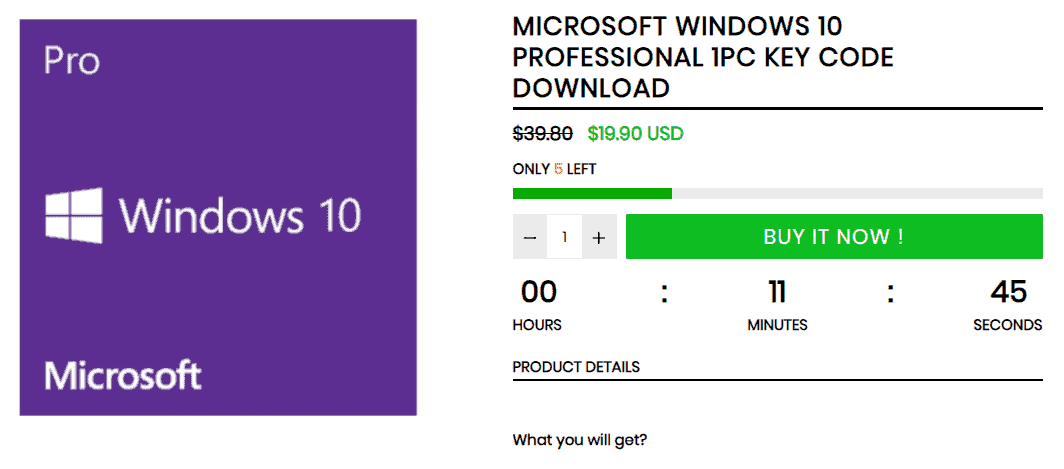 A handful of online retailers are selling Microsoft Product keys at a meager price. These keys work without a flaw. But the rates charged by these websites are too good to be true.
Impkeys currently gives product keys for Windows 10 Pro and Microsoft Office Professional Plus 2016 for as low as $20 and $25, respectively. This is insane pricing. Microsoft sells the same Windows 10 Pro license for $200 and Office Professional 2016 license for $400.
And it's not just Microsoft. You can get 1-year Adobe Creative Cloud membership for only $100 at Impkeys. If you get this membership from Adobe, it'll cost you $500.
Another similar site GVGMall sells product keys for several Microsoft products for about the same price.
So, the question comes to mind — are these sites legitimate? Is Impkeys trustworthy?
They are not genuine
Given the pricing, it's easy to tell that these sites are likely reselling MSDN licenses. They sell genuine Microsoft product keys, but the keys are intended for Microsoft Software Developer Network (MSDN) or TechNet for IT Professionals who pay a subscription fee.
These retailers are probably violating the terms of use of product keys distributed from the above-mentioned Microsoft programs which are intended for corporate use.
If you purchase a product key from Impkeys, GVGMall or other similar retailers, the chances are your key will expire at some point in future. That's because they are selling a single key to 10 different buyers. An MSDN licensed key can be used on ten computers to activate Windows, but if someone somewhere uses the same key to activate two of his Windows machines, and the key surpasses 10 activations, Microsoft might detect a violation and block the key from further use.
TL;DR
These sites sell genuine product keys, but they are NOT authorized to sell these keys.
The product keys purchased from these sites might stop working at some point in the future.
These sites are NOT trustworthy.