Windows 10 'Your Phone' app not showing/syncing photos from Android? Try these fixes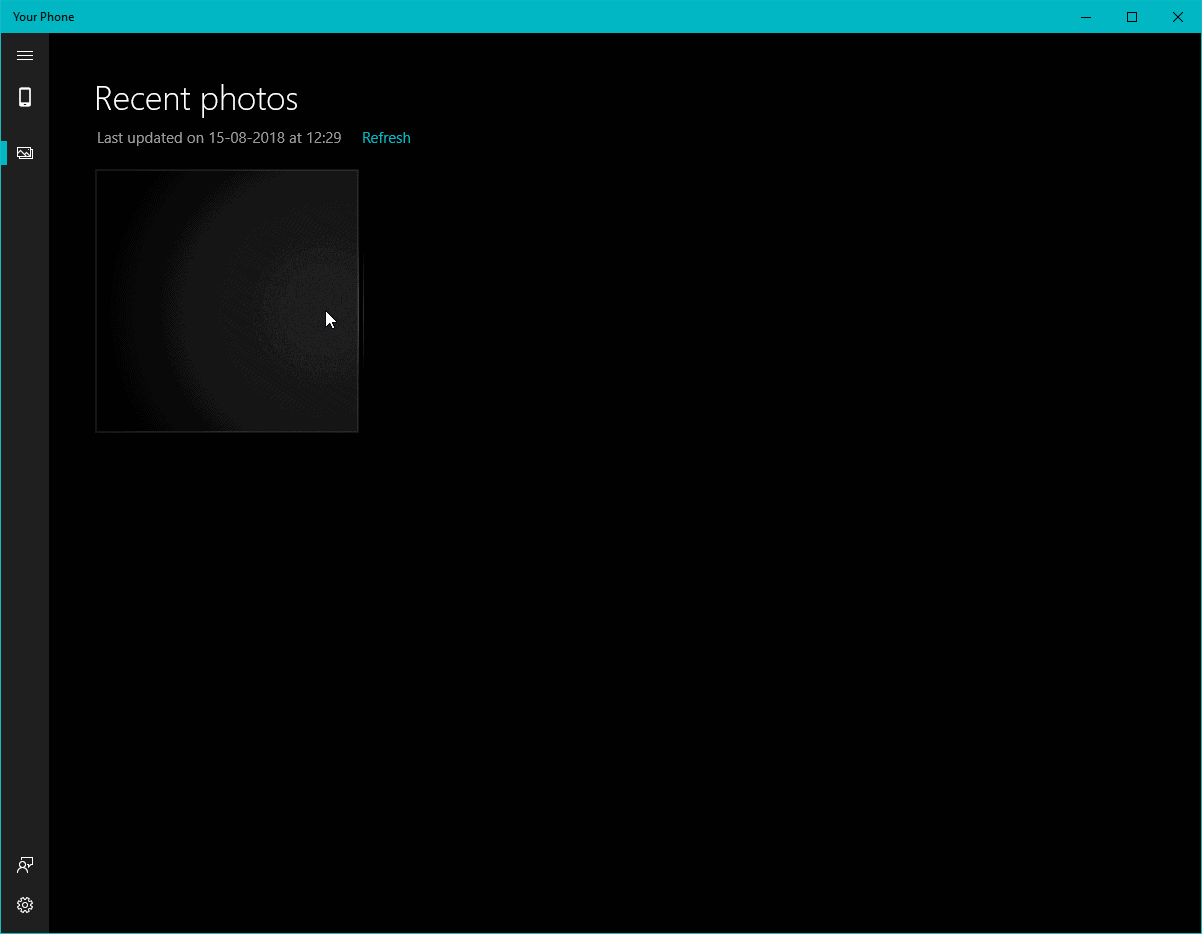 Microsoft has finally released the much awaited "Your Phone" app for all Windows 10 users. The app was previously available to Window Insider Preview users only.
Your Phone connects your Android device wirelessly to your Windows 10 PC and lets you view recent photos from your phone directly on your PC. It's an incredible tool for professionals and average users alike.
However, like everything wireless, Your Phone might not work as expected always. We had issues with photos sync feature several times while using the Your Phone app. If you have a similar experience on your computer too, follow the tips shared below to fix the problem.
Give it time
If you've just connected your Android device to Your Phone app on Windows 10 and the photos aren't showing, you got to give it some time.
Let Your Phone app analyze the content on your Android phone. Give it a few hours for complete sync.
Restart your PC
If giving the app some time doesn't work, restart your PC. Rebooting solves 99% of the problems on a Windows machine. It might fix the Your Phone photos now showing problem too.
Unlink account and clear app cache
If none of the methods mentioned above work, then you have to reset the connection between your Android device and Your App app on your PC. For this do the following:
Go to accounts.microsoft.com/devices on your PC and log in with your Microsoft account.
Click Unlink this phone below your Android device name on the page.

On your Android phone, uninstall the Microsft Apps app and then install it right back. This is to clear the app's cache.
On your PC, go to Settings » Apps » Apps & Features » Your Phone » select Advanced options, and click Reset (to clear app cache).
After unlinking the account and resetting app cache on both your PC and Android device, try to connect Your Phone app again with your Android phone. It should work flawlessly this time.