Best AI Writing Assistant Apps and Tools of 2020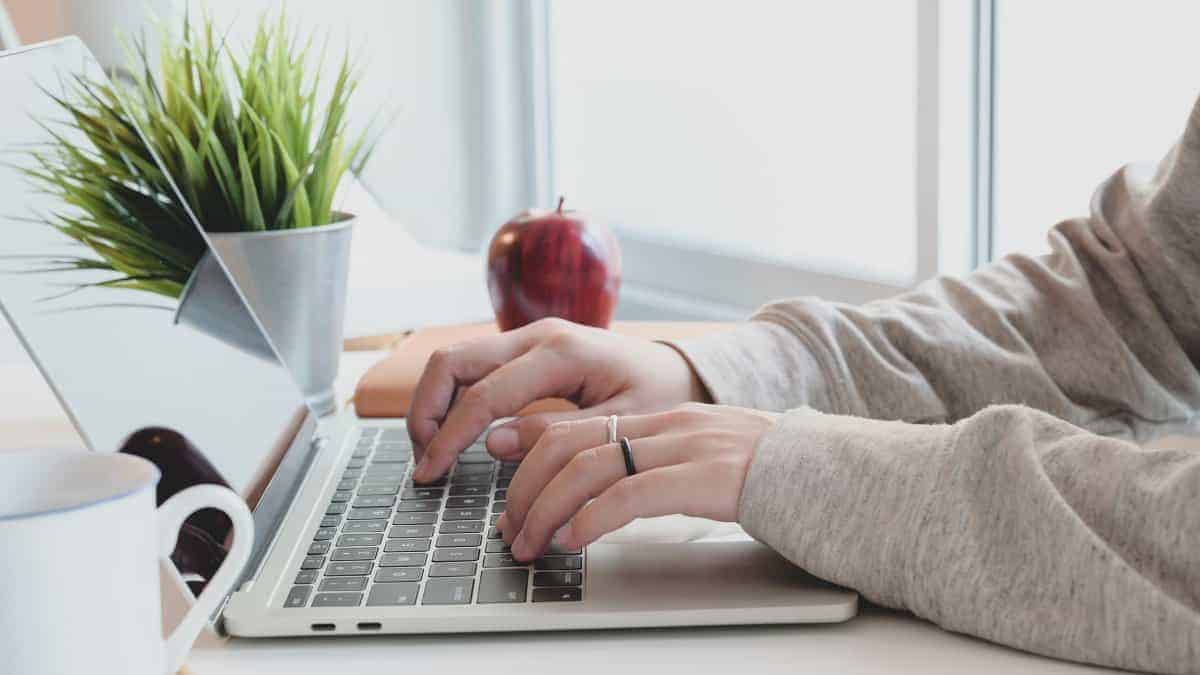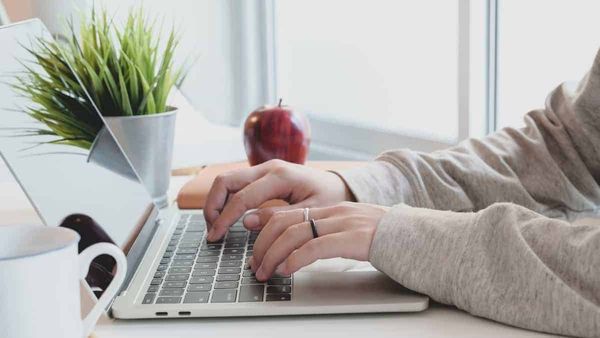 Content is in high demand today. One of the most effective digital marketing strategies is writing compelling content. The content you create communicates your message to your reader and persuades them to purchase your products and services over your competition.
Considering the importance of content and the speed with which writers have to deliver it, it is no surprise that there are so many writing assistants out there to help improve writing. That's why we have compiled a list of best AI writing assistants for you to invest your time in.
INK_
Best for digital marketing teams
INK is an AI Web Content Optimization Platform for Writers, the first of its kind. In a world that is all about content and digital marketing, search engine optimization is vital for survival and be visible. But a lot of writers just want to write without the frustrations of having to learn SEO or hiring SEO experts. INK makes SEO easy even for non-SEO people.
Built for the content creators of this era, INK is a platform where you can write and optimize, all in one place. With features like Customized Wordcount goals, Multiple Keyphrase support, Spelling, and Grammar check, Customized Reading levels, Meta Data Optimization, Captioning, and Alt Text, and Drag & Drop Image Optimization, it will soon become your favorite.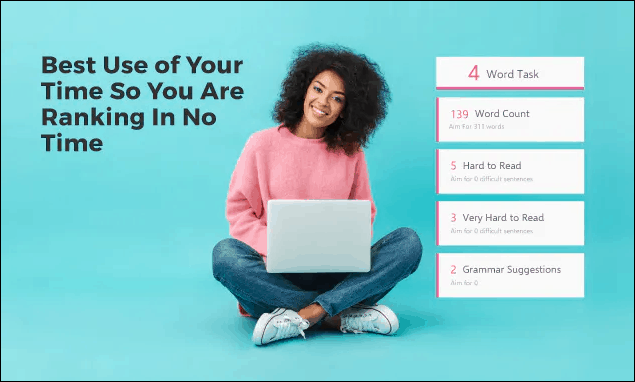 It also has a great interface to make the user experience seamless with features like distraction-free/ offline writing, Dyslexia, Color-Blind or Dark Theme, Easy import/ export of text and much more.
The INK App can be downloaded for both Windows or Mac OS. It also provides a companion plugin for your WordPress site for easy import.
INK is free to use for all with its current 'INK For All' plan with INK Standard, and INK Plus, which will launch soon, will provide additional features for a price.
---
Grammarly
The most popular AI writing assistant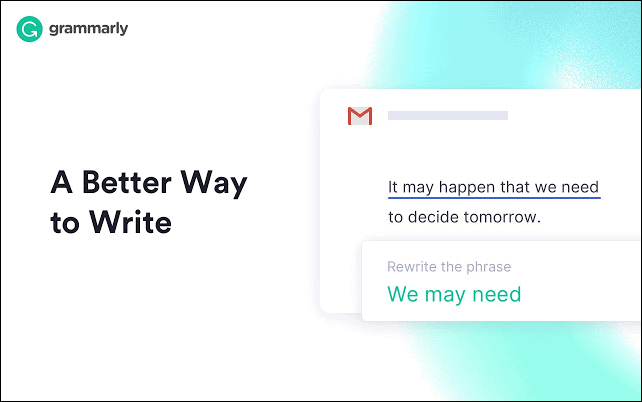 Grammarly has to be one of the most popular digital writing assistants out there. With over 20 million daily active users, it is the app to use to make your writing crisp and mistake-free. Grammarly not only helps you fix grammatical mistakes but goes way beyond that.
It can help you with everything from fixing basic grammatical mistakes to avoiding overused words, keeping your writing concise, and sounding more confident.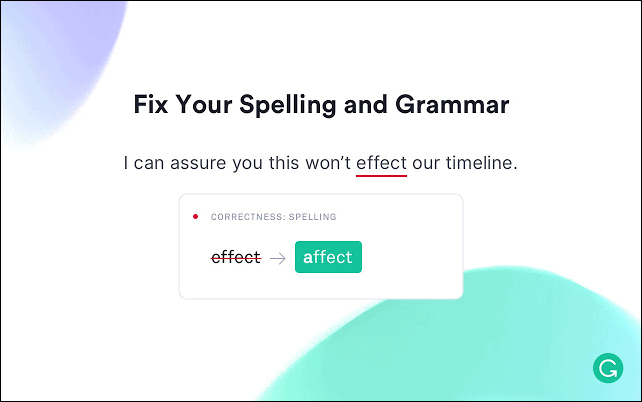 One of the unique features of Grammarly is the tone detector and goal adjuster. You can set goals for your writing based on your audience, formality, and domain and it will personalize your writing suggestions based on them. It can also detect the tone of your text so you will have an idea of how your text will come across to a reader.
Grammarly is available on almost all platforms. You can use the online Grammarly editor, install it as a browser extension for Chrome, Safari, Firefox, and Microsoft Edge. It is also available as a desktop app (both Windows and Mac OS), for Microsoft Office (Windows only), and as a mobile keyboard for both iOS and Android.
Grammarly Basic is free to use for everyone, which provides most of the basic features listed above. Users can also opt for a Premium subscription which has a lot of advanced features to make your writing clear. Grammarly also offers Grammarly Business for businesses and Grammarly @edu for educational institutions.
---
Linguix
Best alternative to Grammarly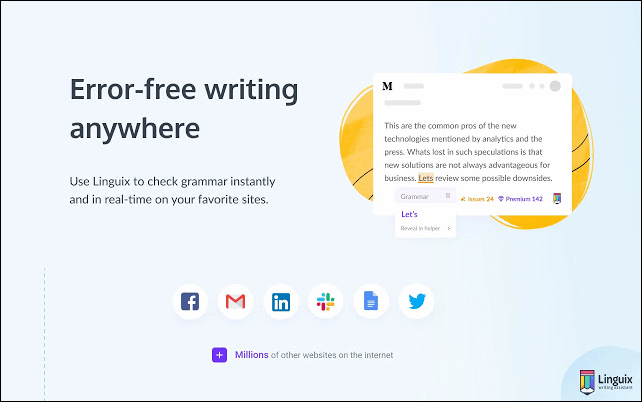 Linguix is another AI-based editor that will make your writing and communications easy and error-free. But it's not like the dozens of other grammar checking tools out there. It does not make basic corrections, the tool applies 2000+ context-based rules and 1700+ patterns for finding grammar, spelling and punctuation errors in your writing.
What makes it unique is that the system goes deep and offers corrections for even contextual mistakes. It will also give you advice on how to make your content look better on the web by, say, correcting the length of sentences or adding some pictures.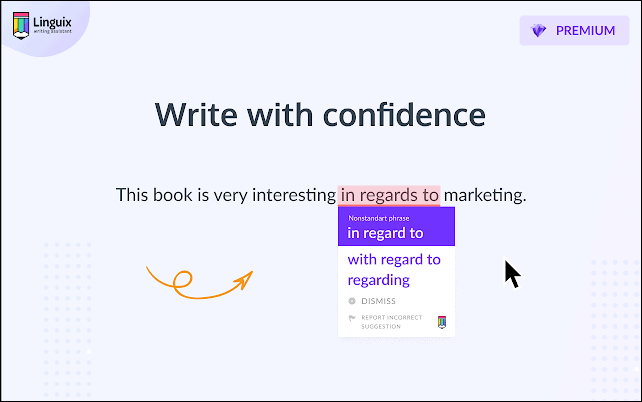 Apart from correcting your mistakes, and giving writing advice, it also keeps track of your progress and presents your performance reports so you can understand what aspects of your writing you should work on. Hence, helping you improve your writing skills over time.
Linguix offers a free web editor, and browser extensions for Chrome, Firefox, and Microsoft Edge to give you a smooth writing experience across the internet. And they have a mobile keyboard for Android and Apple on the way to make your communication across all platforms truly error-free.
Basic Linguix editor is free to use, and the premium editor with advanced features like genre-specific writing style checks, vocabulary enhancements, synonym suggestions, etc. can be purchased using a monthly, quarterly, or yearly subscription.
---
Qordoba
The AI Writing assistant for teams to write in a consistent style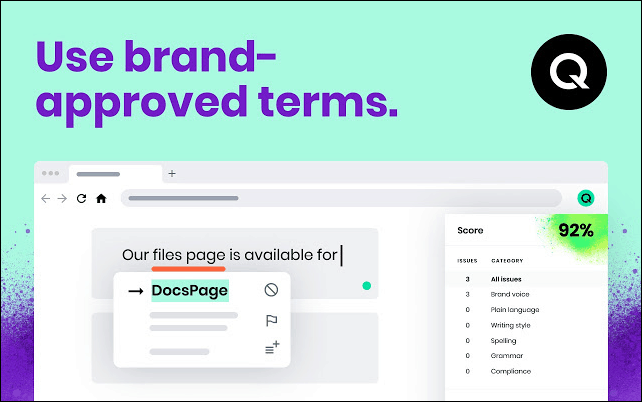 Qordoba is an AI writing assistant for teams and companies. When different people in a company are assigned to write different content like product descriptions, documentation, and blog posts, inconsistency is often inevitable. And it is not good for brand image, plus it hurts product experience as well for the customer. Qordoba solves this problem by helping teams craft clear, consistent, and on-brand content every time.
Qordoba lets you define a 'style guide' where you can define the content guidelines your writers should follow including brand voice, gendered language preferences, liveliness, etc. It then analyzes the content against your style guide and gives feedback to the writers on what to fix. It also has features of a standard writing editor like spelling, grammar, readability, etc. making it a complete package.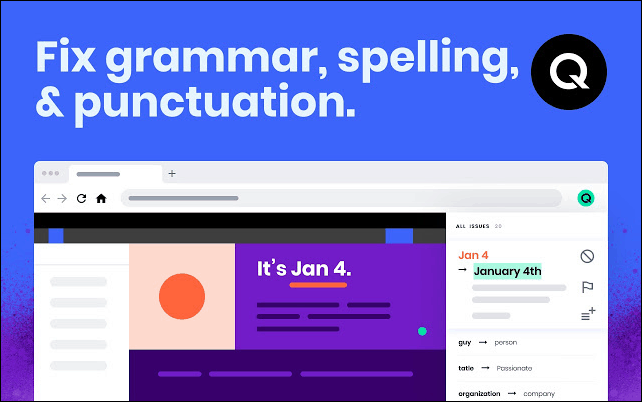 The product has two paid plans – Starter and Enterprise. The 'Starter' plan is for small teams or companies and includes support for 5 users, with additional user addition at an extra cost. The 'Enterprise' plan caters to bigger teams and companies; the plan starts at 30 users, includes additional features such as plagiarism checking, gender bias flagging, white-labeling, multiple style guides, etc. Qordoba is not available for free use but offers a free trial of its basic plan.
It is available as a Web app, Chrome extension (Starter Plan) or a Chrome, Word, and Google Docs extension (Enterprise Plan) based on the plan purchased.
---
Hemingway
The completely free AI Writing assistant for everyone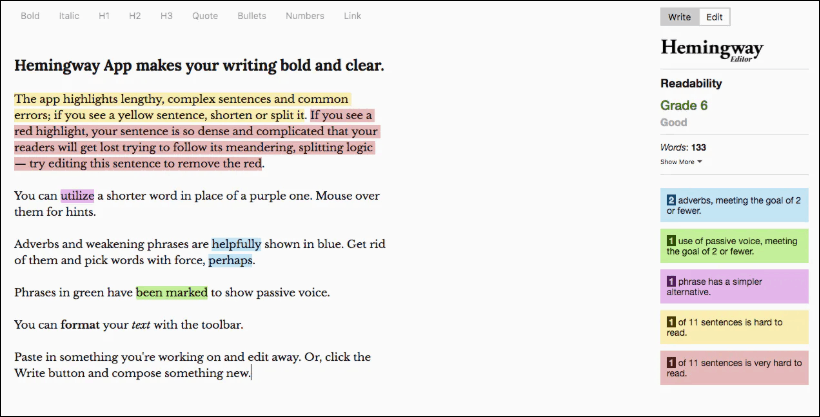 Hemingway Editor is another great writing assistant that'll help you on your quest to make your writing bold and clear. Hemingway highlights adverbs, passive voice, egregious sentences, complicated words to make your writing clearer. Hemingway App also has other tools that other editors have to make writing easier.
It also offers 'Write' and 'Edit' modes. In the Write mode, you can write distraction-free without Hemingway's editing tools. Once you're done writing, switch to the Edit mode where you can make changes to the text with real-time Hemingway feedback.
The online editor is free for all users, with all the features included in the free version as well. Users can also buy the offline desktop app for Windows, or Mac OS. The desktop app provides features like easy publishing to WordPress, Medium, and other platforms, support for Microsoft Word and other editors, and sharing of Hemingway highlights.