Clubhouse Invites Guide: Everything you need to know
Understand how Clubhouse Invites work before you send invites to any of your contacts.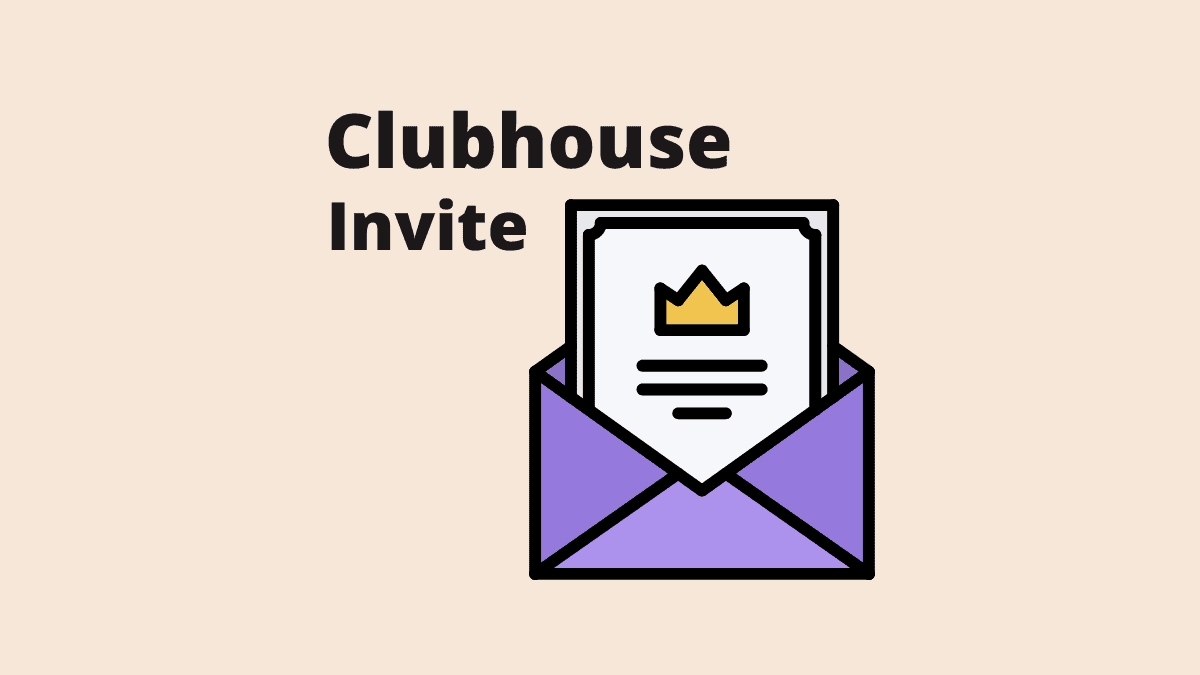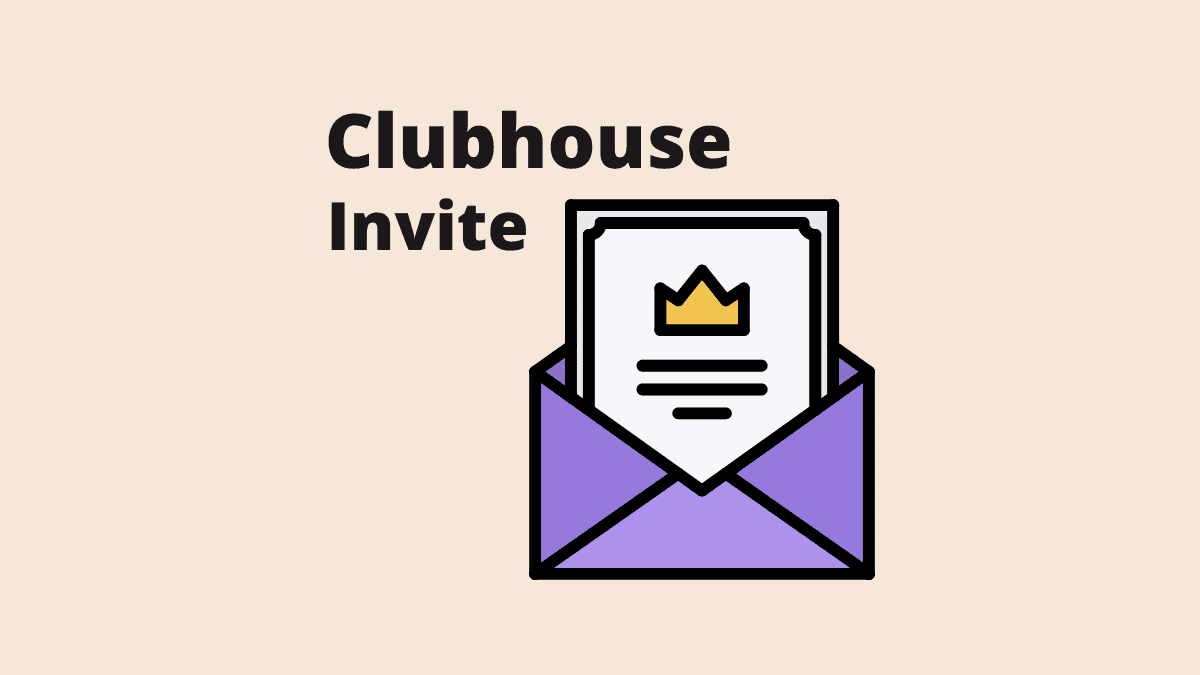 Clubhouse is the latest entrant in the social networking game. It's still in the beta stage and is available only on iPhone presently. Another factor that has contributed to its popularity is exclusivity. A new user can join the app only when someone on the app sends them an invite.
Since the app has received such tremendous response from users across the globe, more and more people are now joining the app. According to a recent report, Clubhouse has crossed the 10 million worldwide downloads mark. The maximum number of downloads have been in the USA(2.8 million), followed by Japan(1.5 million) and Russia(0.78 million).
However, not many are clear on the concept of the invite on Clubhouse. In this article, we intend to cover as much as possible on the subject.
How do I Get Clubhouse Invites
When you join Clubhouse, you are initially given two invites by default to send to other people. Afterward, Clubhouse may give you more invites if you are active on the platform, interacting with other users, hosting or moderating rooms, and inviting others to the app.
In case, you ever run out of invites, there is a good chance of Clubhouse adding more to your account. The key is to stay active and join or host conversations.
How to Know if Clubhouse has Added Invites
When Clubhouse adds invites to your account, you will receive a notification for the same at the top of the screen. Also, you could check the notification in the designated section by tapping on the 'Bell' icon at the top-right corner. This opens the notification section where you can see all the in-app notifications.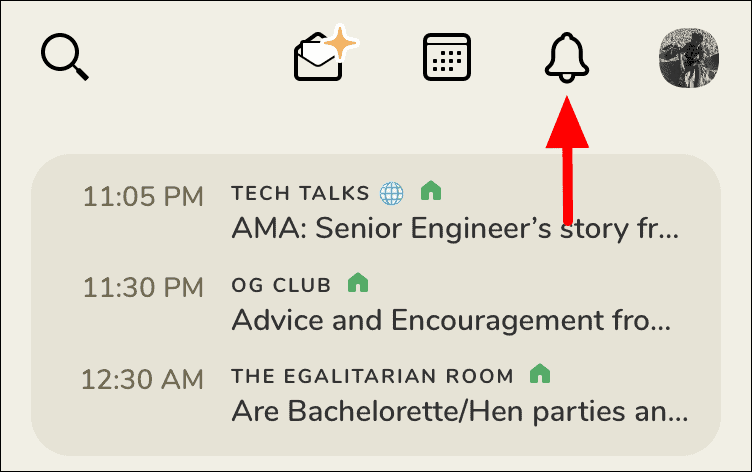 Where can I Check the Invites
Once you have received a notification regarding the allocation of invites to your account, you can check them and start adding people to your account. To check the invites, tap on the 'Envelope' sign at the top of the screen.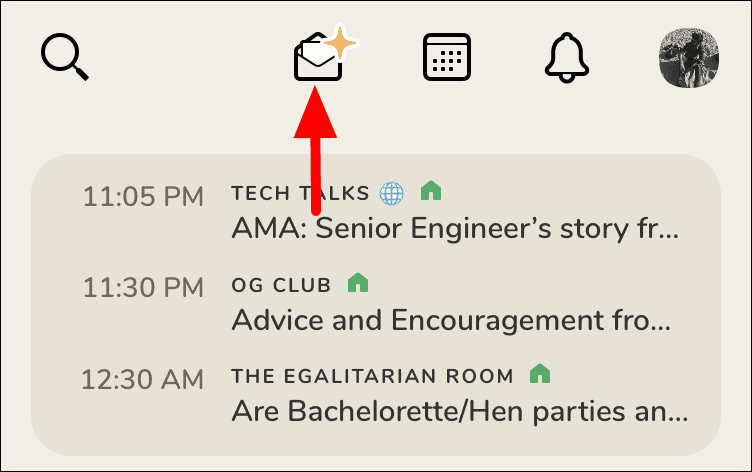 You will see the number of invites at the top. There is a search box right under it to search and invite your contacts to Clubhouse. Your contacts are also displayed under it, in case you want to select one rather than searching for it.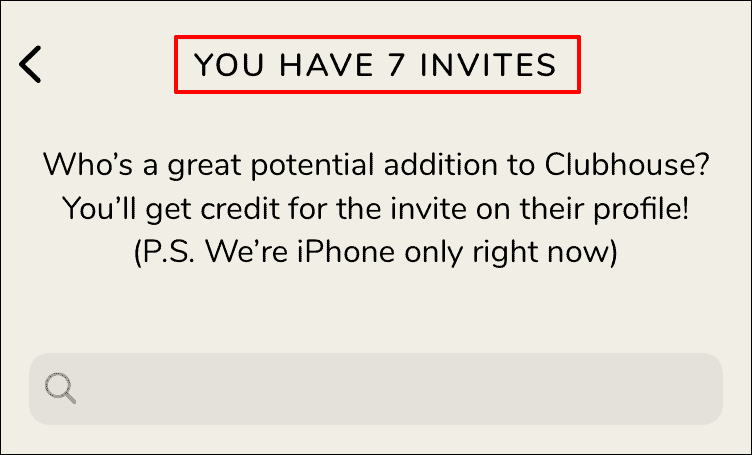 How Many Invites Does Clubhouse Add
Clubhouse can add anywhere between 1-3 invites to your account depending on your activity and contribution to the platform. The invites are added so that you can bring more people to the platform in a systematic manner.
Things to Remember When Inviting Someone to Clubhouse
Since the invites on Clubhouse are limited, you should be careful when sending one. Many things could go wrong when inviting someone, and you could end up wasting an invite.
Before you send someone an invite, make sure the phone number is correct. There have been multiple instances of people sending invites to a number they didn't intend to. Ask the person you are inviting to confirm their number. Also if you saved two numbers in the same contact, Clubhouse will ask you to choose one of them, but if there are two separate contacts for each number, select the appropriate one.
The Clubhouse app is only available for iPhone and iPad currently, therefore, ensure that the person you are sending an invite to has either of these. If you invite an Android user, it will be useless since the app is not available on the Playstore.
To invite someone to Clubhouse, you should have their phone number saved as a contact in your phone. Clubhouse does not have the option to invite someone by just entering their phone number.
Will Others Know if I Invited Someone to Clubhouse
When someone you invite joins Clubhouse, there will be a section on their profile mentioning that you invited them, and your name will be linked to your profile. This information will be public, and a user cannot hide it. The idea behind it is to give people credit for inviting others to the platform and making them a part of the community.
Invite Someone Using Their Email Address
You cannot invite someone using their email ID. A phone number is a must for signing up on Clubhouse. The person you invite can, however, add and authenticate their email ID after joining the platform.
Clubhouse on iPad
The Clubhouse app is meant for iPhone, but people have been able to use it on the iPad as well. However, you will still require a phone number to sign up on Clubhouse. The app works the same way on iPad as on iPhone, but there have been reports of some issues with orientation and scaling.
Invite Spent on Clubhouse
When you go to the invite section and tap on 'Invite' next to a contact, the invite is sent even you don't send the message. Once you have tapped on the 'Invite' icon, the person you invited can download the app from the Playstore and enter their phone number to sign up.
Invite Sent to a Wrong Number
If you have sent an invite to an incorrect number or not to the person you intended to, you cannot unsend it. Once a mistake is made, there is nothing you can do about it other than using the remaining invites to bring someone to the platform.
Invite Sent, But Not Received by Invitee
If the person you invited is unable to sign up, check the phone number the invite was sent to. If everything is fine and they are still unable to join Clubhouse, open this form, enter all the details correctly, and then submit it with all the other relevant information. Adding a couple of screenshots of the error received will help speed up the resolution process. Also, include the name of the person you invited in the form.
After reading this article, you must have gained a fair bit of understanding of the whole concept of inviting people and the issues you might face. You can now bring more people to this amazing platform and also get more invites added to your account.