Zoom has dominated the virtual world during the pandemic. It has not only become a great way to stay in touch for working teams but it has also allowed organisations to work with much ease during this difficult time away. Although such a platform has taken over the online world for many employees and employers, it does have a couple of glitches in its course.
Apart from safety concerns (which are now in safe hands), Zoom has also posed a tiny issue with a big impact; a failed video. This not only emits massive amounts of frustration, but it also brings down the participant's motivation quite a bit. However, there is a relatively easier stitch for this glitch. If you're among the pack whose Zoom app kept refusing to detect the camera, then this list of fixes is for you.
Restart Your System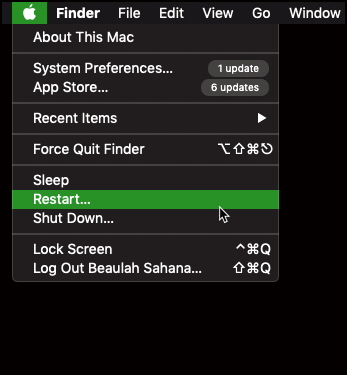 This is one of the basic and typical fixes to treat any technical issue. The most likely glitch of Zoom being unable to recognise your camera may refresh back to normalcy once you reboot your laptop/computer. Ensure to first close all your web browser tabs and applications, including the Zoom desktop client before you restart.
The restarting process is also a refreshing time for your system, wherein it can fix such troubles. However, if the issue continues even after you have rebooted your computer, then you must shut it down. Wait for a while (a few seconds or 2 mins or so) and turn it back on.
---
Close Apps That Can Access Your Camera
Yes, other apps may have been engaging your web camera. Thus, leading to this Zoom mishap. If you have multiple tabs open, and some of them have access to your camera, ensure to close all of them. Now open Zoom and check if the video issue is fixed.
Windows 10 PCs. To have a closer look at all the apps that have access to your camera, Windows 10 users can go to Settings » Privacy » Camera to find all the apps that can access camera on your system.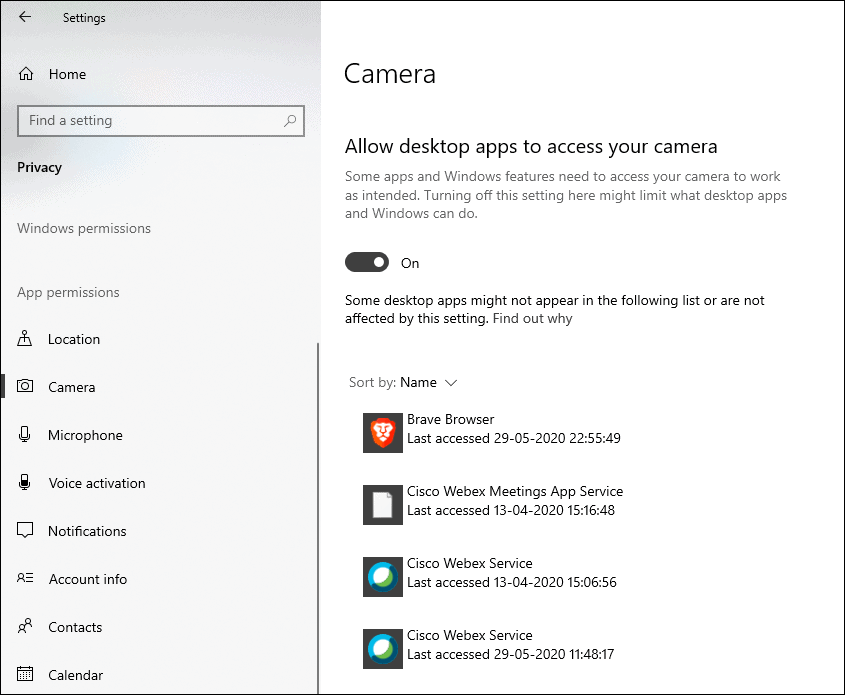 macOS computers. If you're on a Mac, go to System Preferences » 'Security & Privacy', find and select 'Camera' from the left panel and have a look at the apps that can access your camera.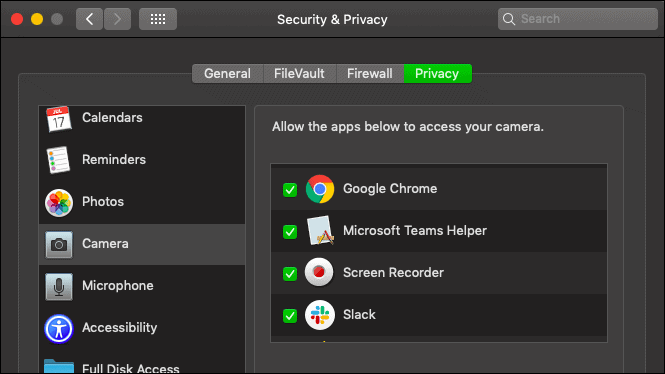 ---
Ensure Zoom Has Access to Your Camera
If closing other applications accessing the camera did not fix the problem, ensure to change the camera privacy settings, so as to provide access to Zoom. Double-check if Zoom has not been blocked from the list of video camera-accessible apps.
On Windows 10. Go to Settings » Privacy » Camera and make sure desktop apps have access to the camera. Enable the toggle switch below 'Allow desktop apps to access your camera'.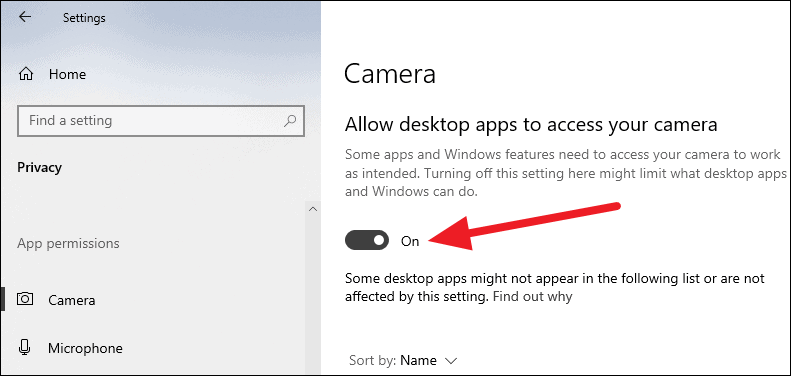 Mac users. Go to System Preferences » Security & Privacy settings on your computer.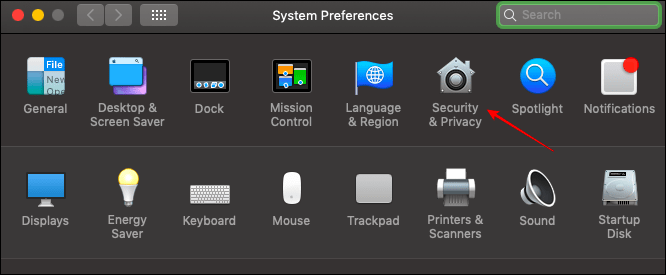 Select the 'Privacy' tab and then the Camera setting from the left panel. You should see the apps that have access to your camera under this section.
Scroll down on the list to find Zoom and make sure it's enabled. In case it isn't, enable it and restart Zoom app to apply the changes.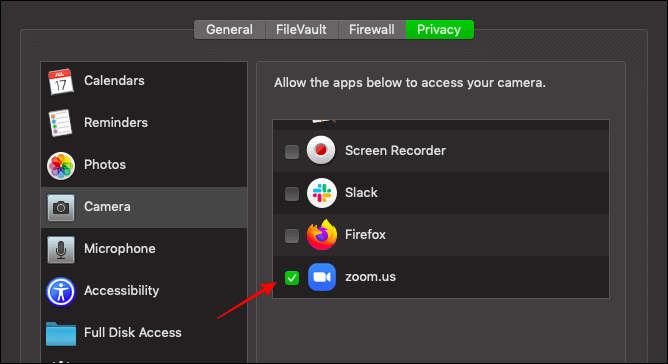 ---
Upgrade Your Camera Driver
Begin this troubleshooting procedure for Windows 10 by pressing the Windows key + R together to launch the Run command box. Type/paste devmgmt.msc and hit enter to open the Device Manager on your PC.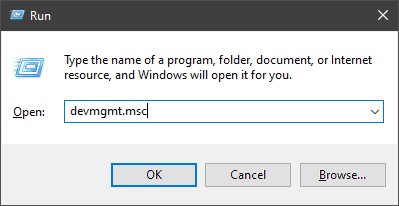 On the Device Manager window, find the 'Cameras' section and click on it. Then, right-click on your camera hardware and select the 'Update Driver' option.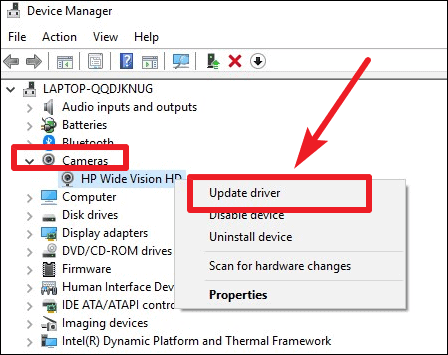 Select the 'Search automatically for updated driver software' option on the next screen. If a newer update for the driver is available that Windows update missed, the Device Manager would download and install it. If not, outdated drivers were not your problem.
For Mac, there isn't a specific setting to update just the in-built camera driver. An overall system update would usually upgrade everything in this respect. This can be done in the 'App Store' which would be visible in the drop-down once you click the 'Apple' sign to the top-most left corner of your home screen.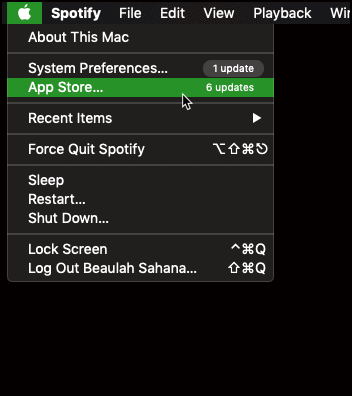 Select 'App Store' and choose 'Update All' in the dialogue box that appears.
---
Reinstall Zoom
If none of the above methods show positive results, go the old-school way. Uninstall your Zoom application and reinstall it.
On Windows 10, open the Start Menu and search for Zoom, then right-click on the app name and select 'Uninstall from the list of options.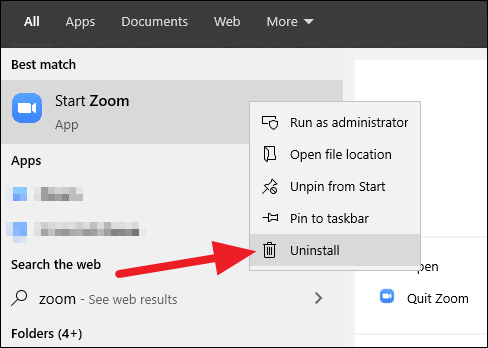 If a 'Programs and Features' window opens, find the Zoom app in there and right-click on it to uninstall it.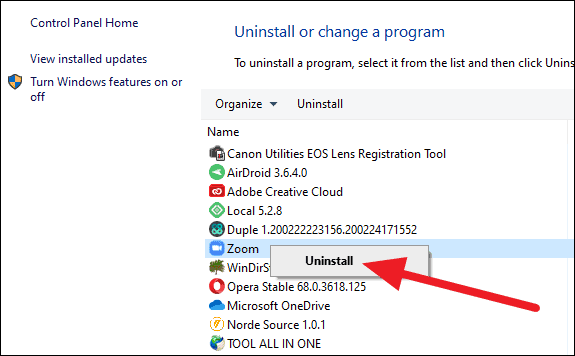 On Mac, go to Finder » Applications, look for Zoom app, right-click on it and select 'Move to Trash' option. Then, empty the trash to complete the uninstall Zoom.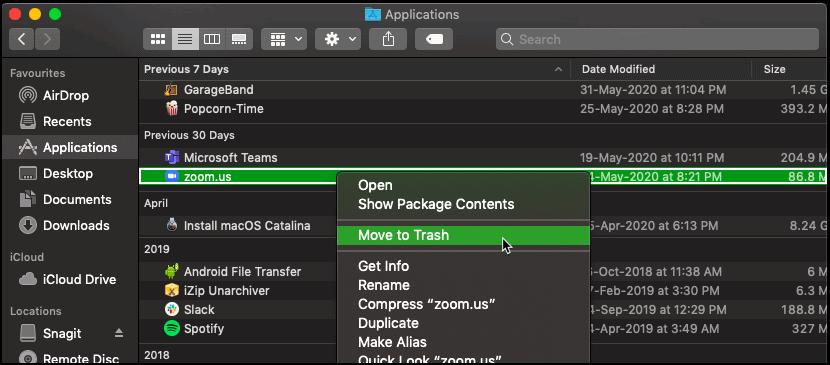 Restart your computer and then reinstall Zoom from official download page.
---
Zoom is a fantastic video conferencing application, and a failed video would suck out the purpose of this platform. We hope these fixes would help solve the issue. If not, you would have to probably drop by the hardware repair store.