Businesses are rapidly moving towards setting up virtual environments for employees to work from home with proper communication and productivity tools. To help them, companies like Microsoft are frequently adding new features to its collaboration software, Microsoft Teams.
Among many tools to keep everyone in the loop in a team, Microsoft Teams offers a way to add RSS feeds to a team channel so everyone in the team gets product updates, announcements, and many other things that can be delivered with a syndicated feed of any internal or external resources the team might be using.
To get started, open Microsoft Teams Desktop app or navigate to teams.microsoft.com on your browser and login to your account. Then, click 'Apps' icon located on the left of the Teams main screen.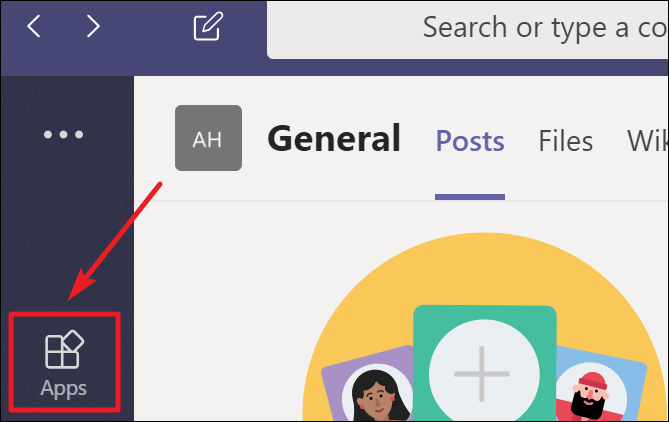 Click 'Connectors' in the left side on the Apps screen. Then, from the list of apps that show on the right, scroll down a bit and click on the 'RSS' app when you see it.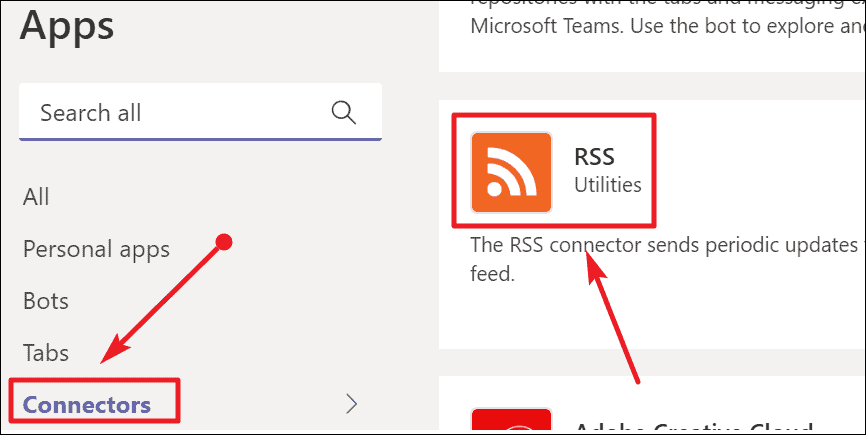 In the pop-up dialog box of the RSS app listing, click on the 'Add to a team' button.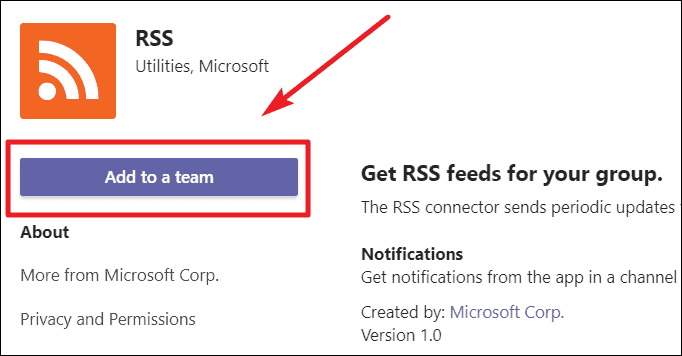 Then, select the team/channel to which you need to add an RSS feed. Type the channel name in the 'Type a team or channel name' field box and select the desired channel/team from the list of suggestions that appear below the field box.
After selecting a channel, click the 'Set up a connector' button located on the bottom right screen.

Finally, you'll see the RSS connector screen. Here, enter a name for your RSS feed, and in the 'Address' field provide the URL for the RSS feed that you want to add to the channel.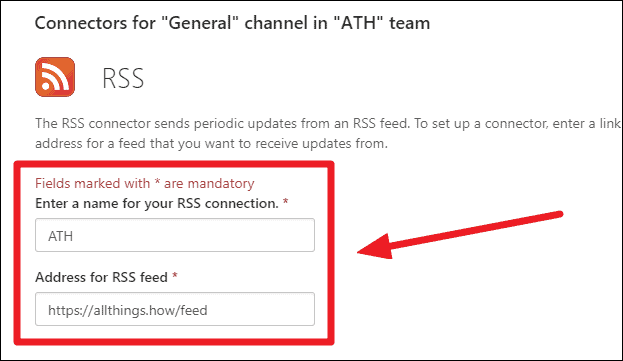 You can also set a custom frequency for the feed. If it's a feed of important announcements, you might want to change it from the default 6 hour to a 15 minutes digest frequency. This will make Microsoft Teams check the feed every 15 minutes and post updates to the team channel when there's new content in the feed.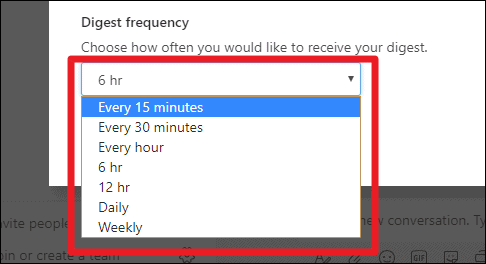 Click the 'Save' button at the bottom of RSS app screen when you're configuring the options.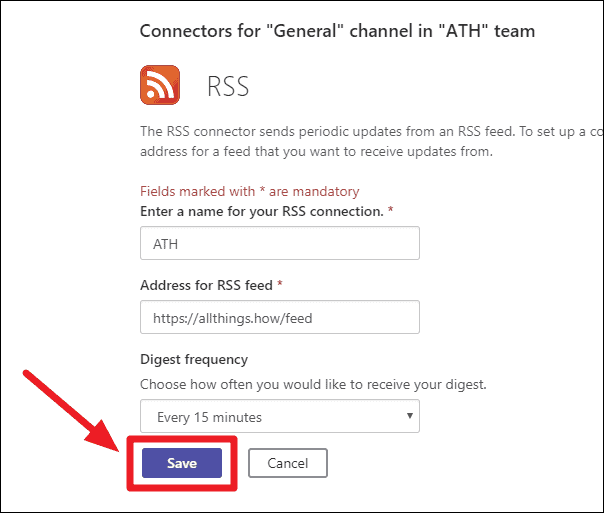 You'd then be redirected to the 'Connectors' screen. If you want to add more feeds to the channel, click the 'Configure' button next RSS and add another feed, or click on the 'Close' button to return to your Teams main screen.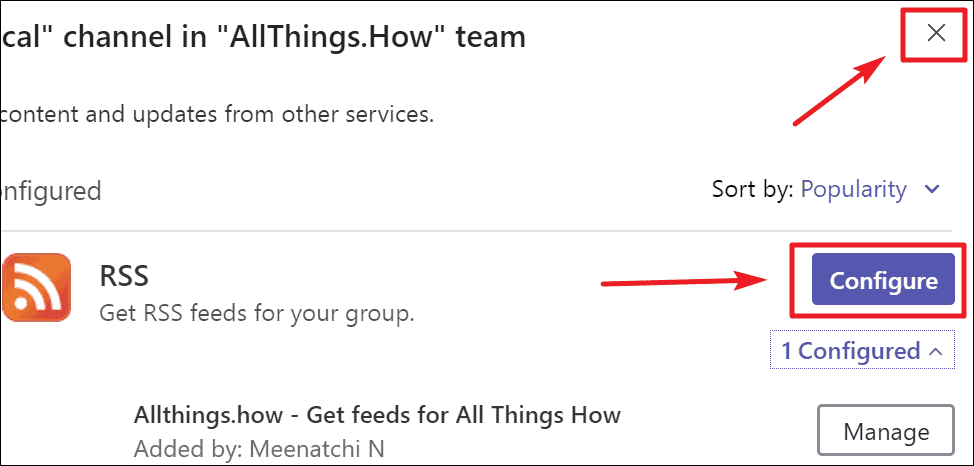 ---
By adding RSS feeds to a Microsoft Teams channel, not only you can save time from sending emails but also your team can keep themselves updated about the latest developments in the company right on the Teams Posts screen.