A prime feature in word processors is to alphabetize content. Although Google Docs does not have an inbuilt feature to alphabetize, you can use add-ons to accomplish the task.
When you alphabetize a content/list, it is organized in alphabetical order. This feature plays a vital role when making an important list or working on a project. For instance, you plan to create and share notes with your colleagues. Alphabetizing it will enhance the clarity and appeal.
There are many add-ons that you can rely upon for alphabetizing. In this article, we will use 'Sorted Paragraphs' as it's prompt and effective.
Alphabetizing in Google Docs
Open the document and click on 'Add-ons' at the top.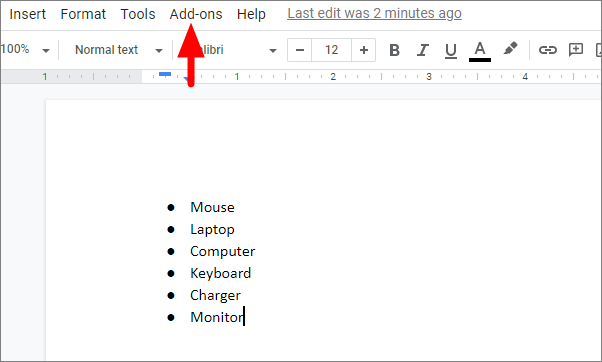 Select 'Get Add-ons' from the menu.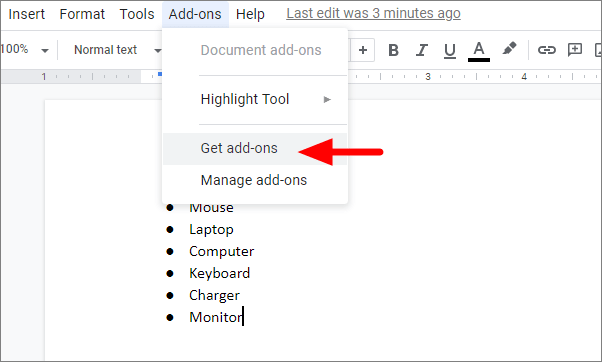 Google Workplace Marketplace will open up. Several add-ons will be displayed here. Enter 'Sorted Paragraphs' in the search box at the top-right corner.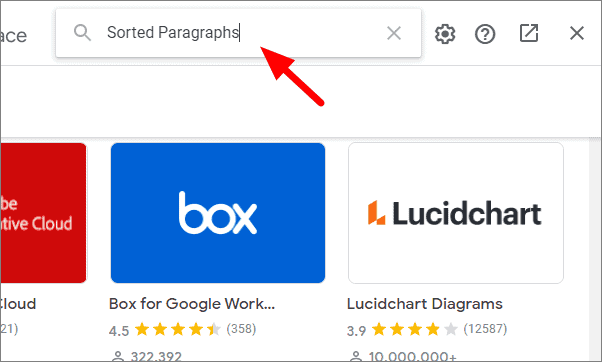 Select the 'Sorted Paragraph' add-on from the search results page.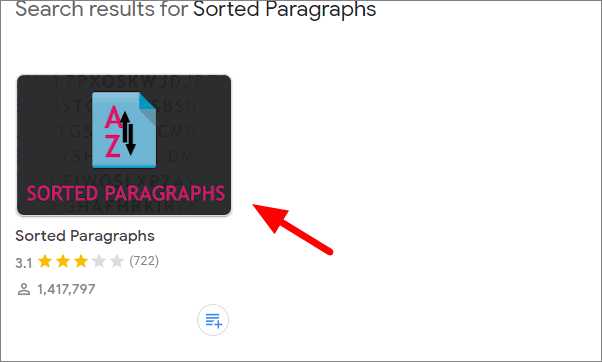 The 'Sorted Paragraphs' add-on will open. You get a brief overview as well as read the reviews on this page. Now, click on 'Install'.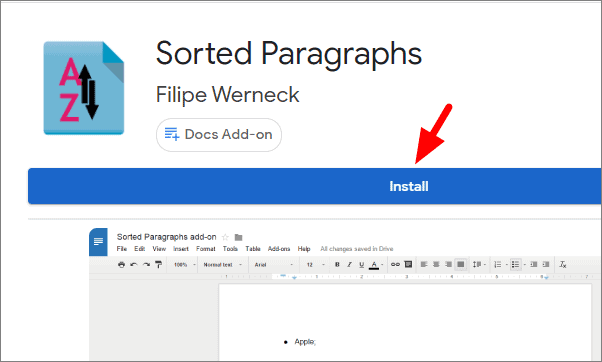 A pop-up window will open, click on 'CONTINUE'.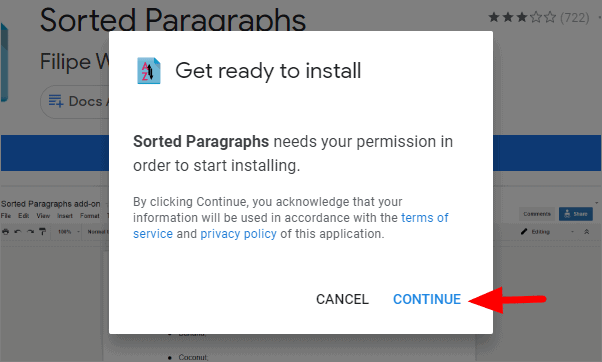 A new window will open where you will have to select the Google account and then allow necessary access to install the add-on. Once you have given the approvals, the add-on will install. Now, close Google Workspace Marketplace.
Highlight the text you want to alphabetize, and then click on 'Add-ons'. Now, move the cursor to 'Sorted Paragraphs' and select one of the two options. If you want the highlighted text in alphabetical order, select the first option, 'Sort A to Z'. In case you want to sort in reverse alphabetical order, select 'Sort Z to A'.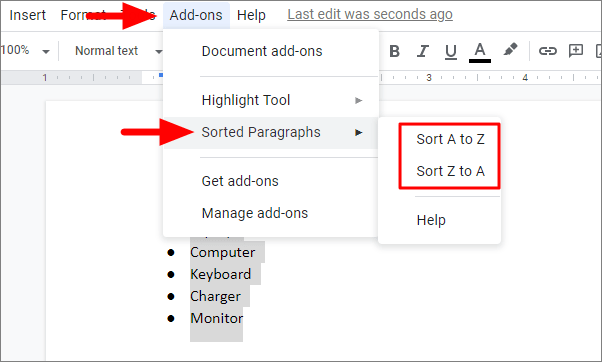 The content will be alphabetized in the selected order. The one below is in alphabetical order.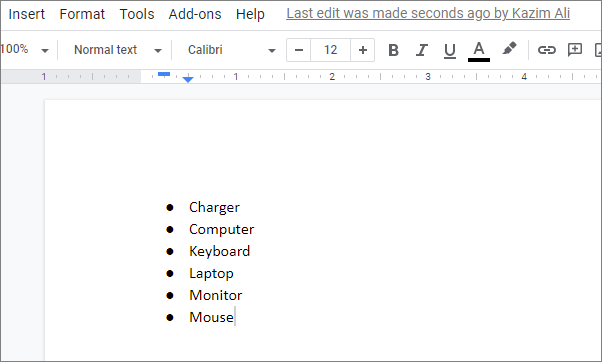 Using this feature may affect the spacing between paragraphs, therefore, check for it after you alphabetize.
You can similarly alphabetize records and paragraphs in a document. It's an extremely effective way of organizing content and is equally straightforward.