Apple is offering a free one month trial for the Apple Arcade, but after the trial finishes, you'll be charged $4.99 a month for using the service. If you want to opt out of it, below are the instructions for cancelling your Apple Arcade subscription.
Open App Store on your iPhone and tap your profile picture icon at the top right corner of the screen to access your App Store account settings.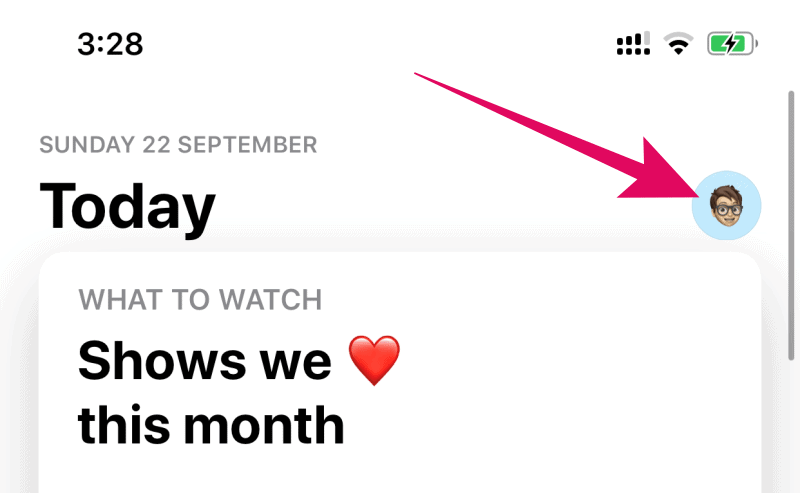 Tap "Subscriptions" on the Account screen to view all active subscriptions purchased from the App Store.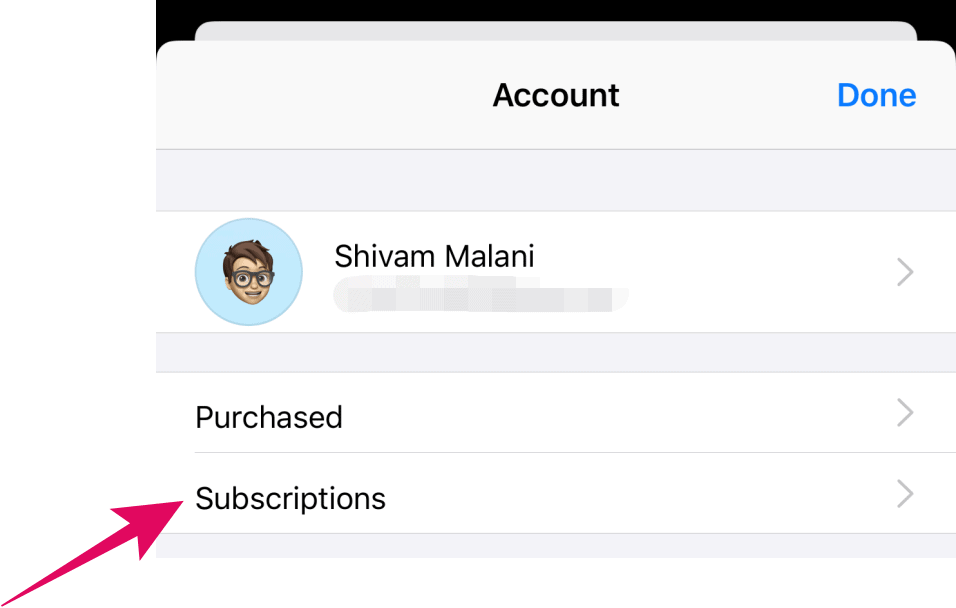 Tap "Apple Arcade" from the list of active subscriptions, and then tap "Cancel free trial" to cancel the subscription. If you get a confirmation pop-up, tap "Confirm" to complete your request.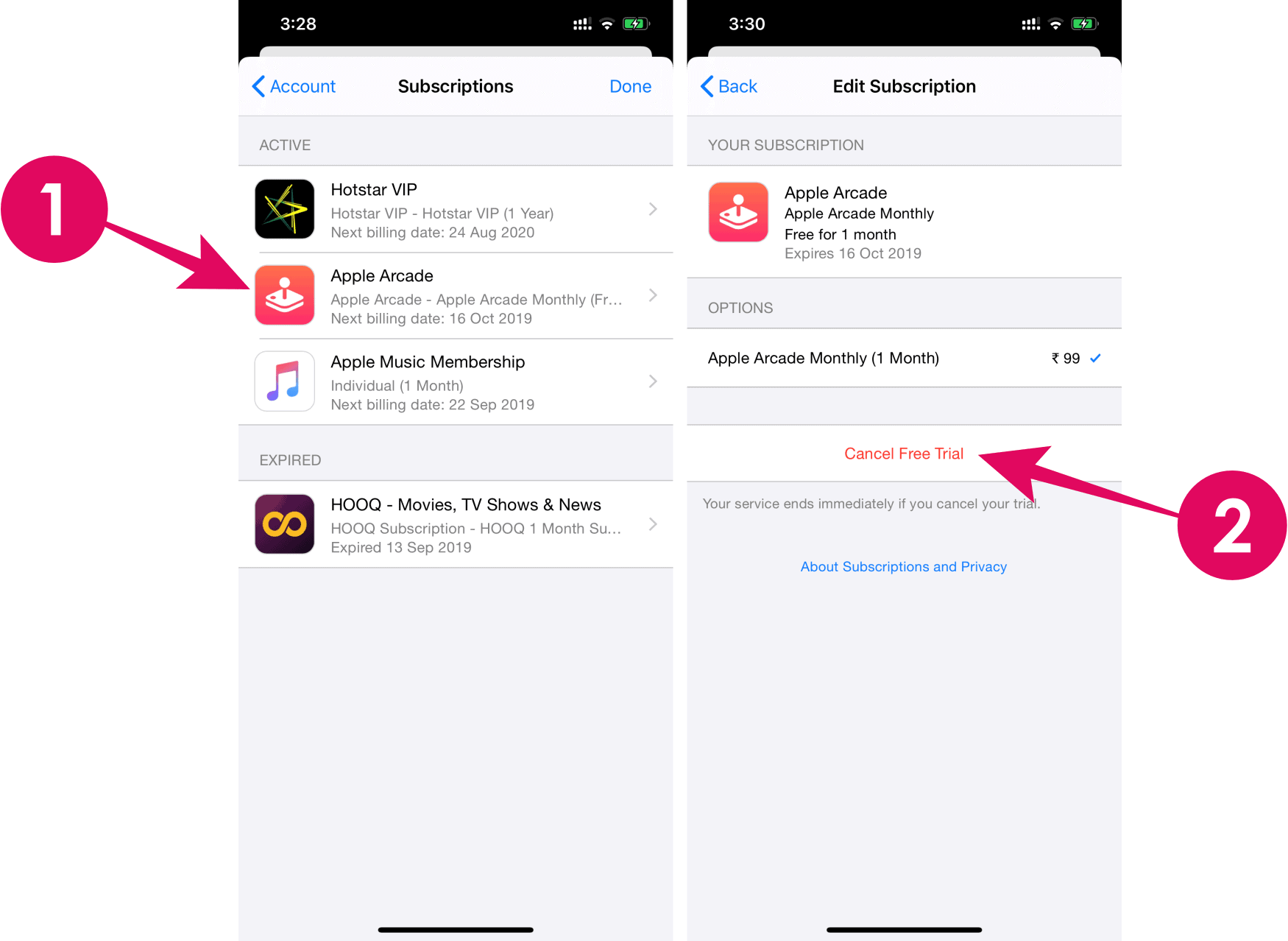 📑 Note
If you cancel Apple Arcade subscription under the free trial period, the service will end on your account with immediate effect. To make the most of your free trial, set a reminder in the calendar app to cancel your Arcade subscription two or three days before it ends.

Also, you won't be able to play any of the games downloaded from the Arcade section in App Store, if the service has ended on your account.
If you're past the free trial and have already been charged for the subscription, tap the "Cancel subscription" button.
This will cancel your Arcade subscription immediately, but the service will remain active on your account until the expiry date.