Safari got a major overhaul in terms of design and features in iOS 15, from being able to run extensions, to tab groups, to finally being able to change the background on the Safari start page.
If you have also been bored to see the plain old solid background in Safari, it is high time you explore all the other options available to you and make it fun and interesting.
Change Background in Safari
Changing background in Safari virtually requires no effort from your side at all, once you know where to access the background repository from.
To do so, launch the 'Safari' app from the home screen or the app library of your iPhone.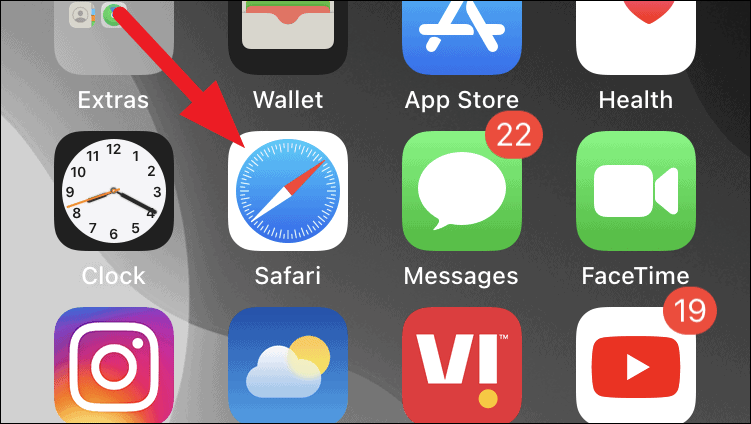 Next, from the 'Start Page' scroll down to the bottom of it and tap on the 'Edit' button. This will open an overlay panel on your screen.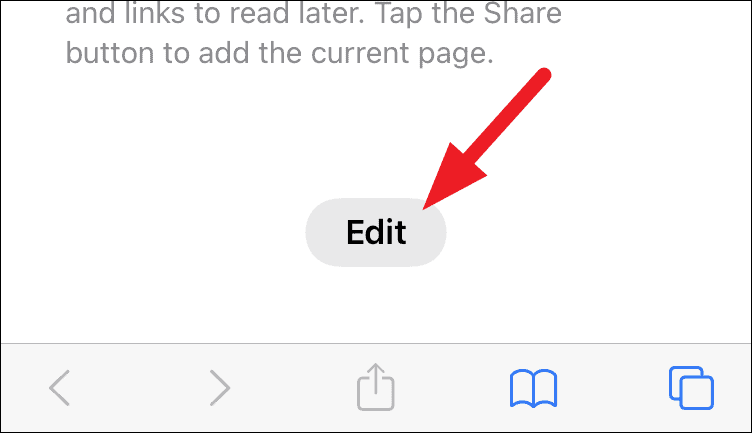 Now, from the overlay panel, toggle the switch to the 'On' position preceding the 'Background Image' option.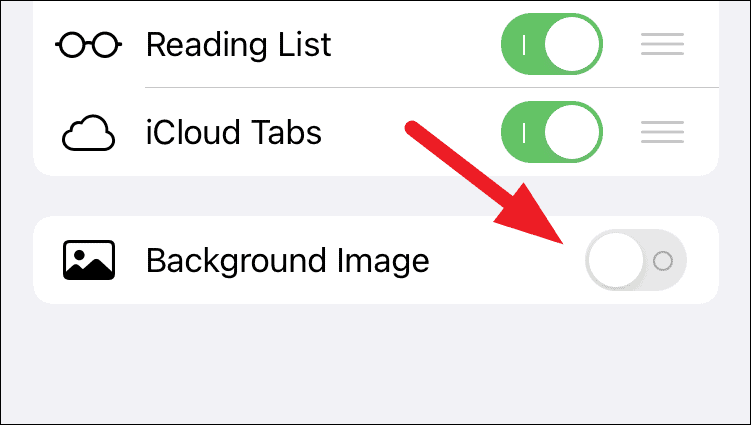 You will now be able to see all the background options in a grid form on the page. Tap on any image to choose it as a background image. The image will be applied immediately.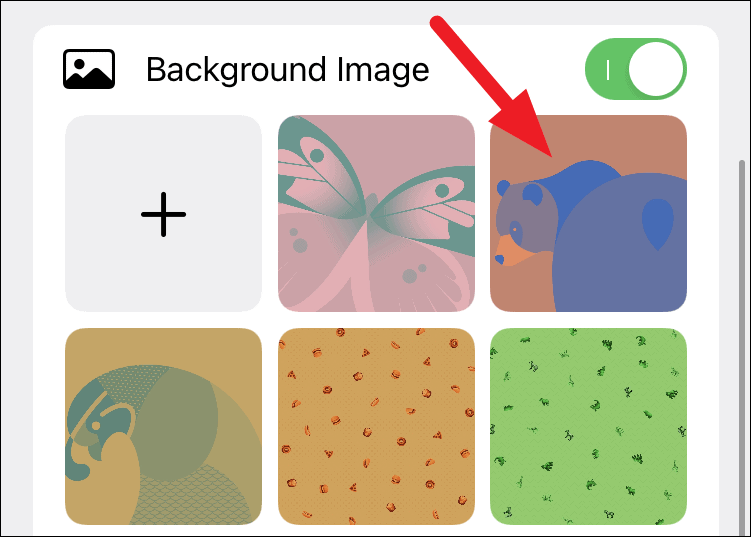 Alternatively, if you wish to choose a background from your image gallery, tap on the '+' tile from the options.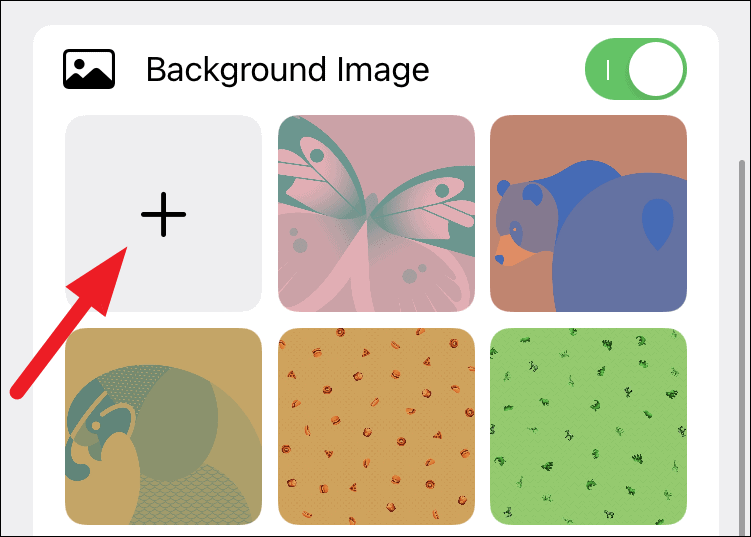 Then, choose your desired picture from the iPhone gallery.
Moreover, you can also customize the sections of the start page. From the 'Customize Start Page', toggle the switch to the 'Off' position preceding the section you do not wish to see on the 'Start Page'.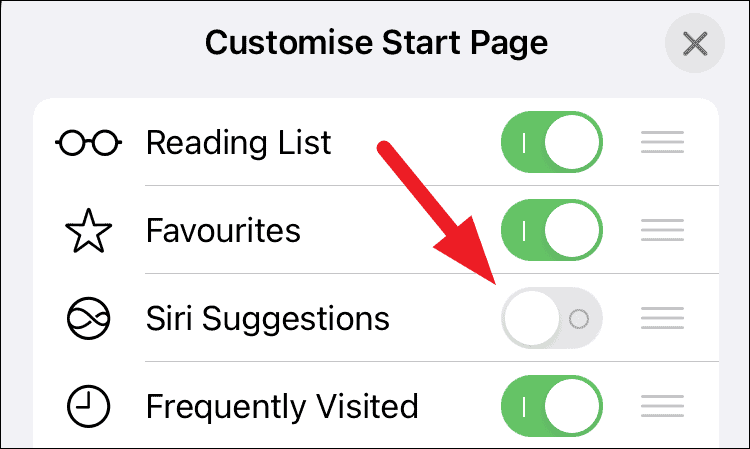 You can also reorder the sections if you wish to do so. Tap and hold onto the three bars present on the far right edge of each option and dragging them either up or down as per your preference.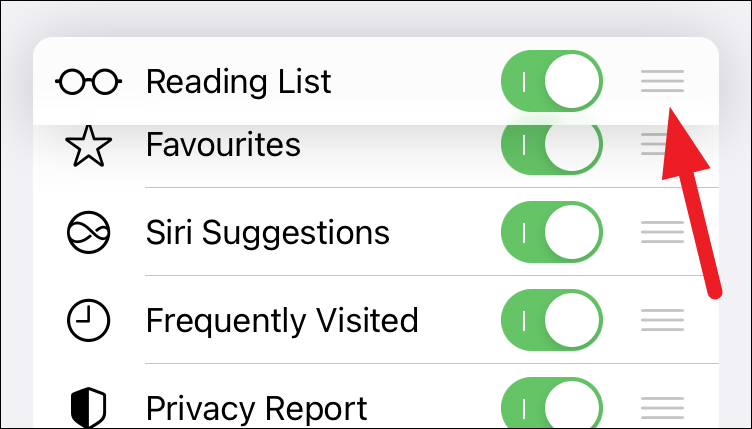 Finally, once you are done customizing, tap on the 'X' icon to close the overlay window.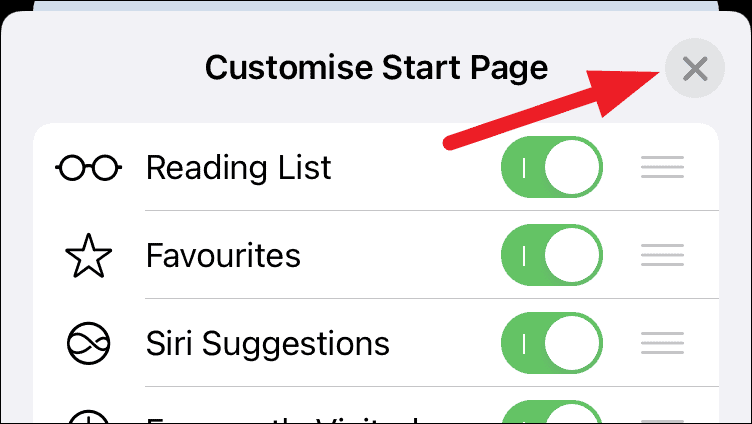 ---
That's it, you can now set any picture as a background as a Safari start page.