Clubhouse has been the talk of the town for a couple of months now and it doesn't seem to die down any sooner. More than 10 million people have joined the app within a year of launch.
Moderating a room in Clubhouse has become challenging and demanding with more people in the room. Ending a room becomes difficult when people continue coming to the stage. If the moderator plans to pause new questions or end a room, they can change the 'Raise Hand' settings a couple of minutes in advance.
Changing Raise Hands Settings in Clubhouse
Hand raise settings can be changed only by the moderator(s) in the room.
To change the settings, tap on the 'Hand Raise' queue at the bottom of the screen, right next to the 'Leave quietly' icon.

The 'Raised Hands' box will open, where you can see all the listeners who have raised their hand. Tap on the 'Edit' option at the top-right corner of the box.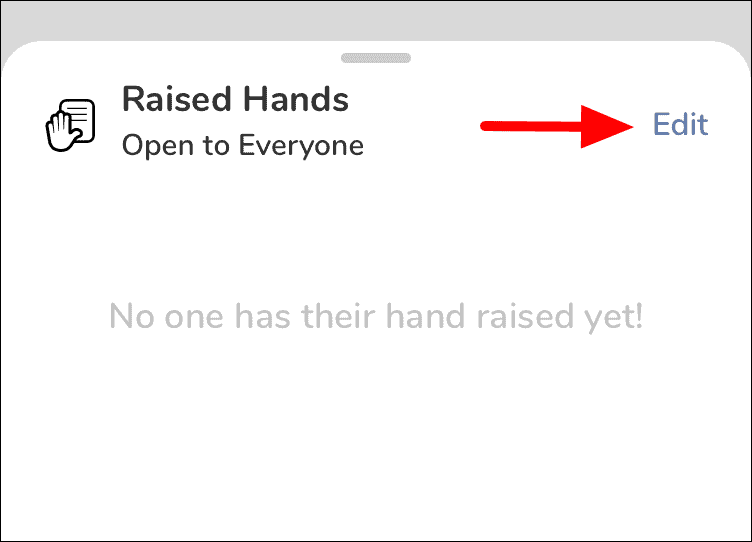 To turn off the 'Raise Hand' option for everyone, tap on 'Off', the first option. You can also limit the hand raise option to those followed by the speaker by tapping on the second option.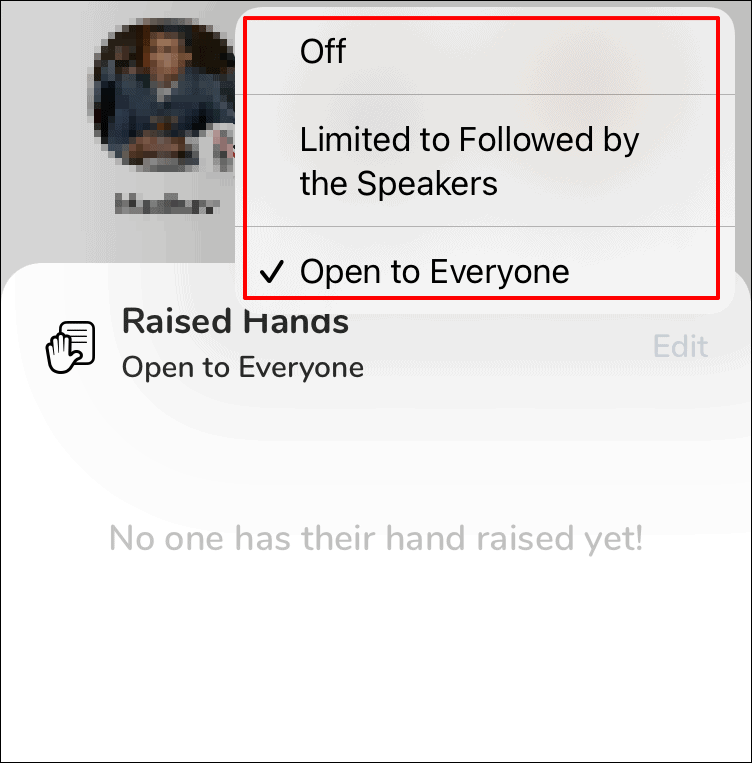 With this added awareness, moderating rooms will become simpler. Also, it gives a fair bit of idea to the audience about the settings of the room, and whether questions are allowed or not.