Clubhouse is a trending app in the social media category, with millions joining the app each month. It has gained popularity owing to the unique concept and amazing features. Clubhouse is still in the beta stage, and we can expect a lot more features and hacks to be added in the coming days.
One of the features that many are not aware of is the ability to change the color of your hand in the 'Raise Hand' at the bottom. The 'Raise Hand' icon is to request the moderator(s) to allow you on stage. When you tap on it, the moderator(s) receives a request, which once they approve, you will be moved to the stage.
Related: How to Raise Hand in Clubhouse
The idea behind the feature is to make everyone feel comfortable and included in the Clubhouse community. You can change the color as per your preferred skin tone. Once you change it, the same will be displayed at the corner of your profile when you raise your hand.
Changing Color of 'Raise Hand' Icon
To change the color, tap and hold the 'Raise Hand' icon at the bottom right corner.

The selected color/skin tone has a blue box around it. The middle option is selected by default. To change, tap on any of the other skin tones from the options.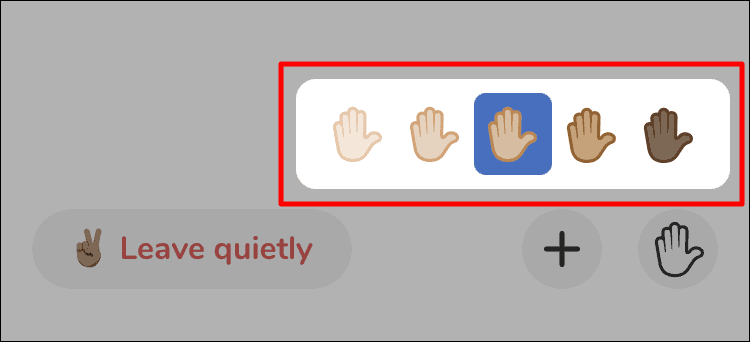 Once you select another skin tone, the blue box will move to that particular option and the window will minimize.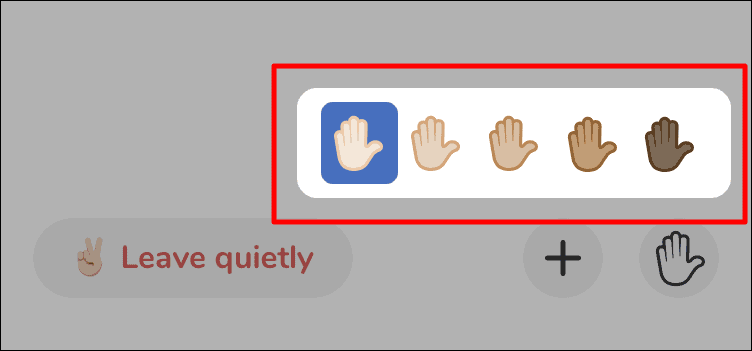 You will receive a notification at the top confirming the change in skin tone.

Now that you have read the article, you can easily change the color of your hand in the app.