Clubhouse is all about interaction and learning, from the experience and expertise of others. Several entrepreneurs, celebrities, and highly talented people from different walks of life are already on the app. With its popularity growing exponentially, the numbers are bound to increase in the coming days.
Presently, Clubhouse does not offer the feature for in-app messaging, therefore, to interact with others, you have to join a room on Clubhouse. When you join a room, you will be positioned in the listener's sections by default. In the listener's section, you don't have the option to speak and are a mute spectator. To interact with others, you can come to the stage and join the other speakers.
Many a time, you will be in a room with some of your favorite celebrities and may want to ask a question. In some cases, you may want to share your experiences with others on the topic at hand. To do all this, you need to know how to move to the stage.
Speaking in a Clubhouse Room
You cannot speak in a Clubhouse room unless you are invited by the moderator(s) or they accept your request. Let's see how both of these work.
✋ Raise Hand and Move to Speaker's Stage
When you are in the listener's section of the room, tap on the 'Raise Hand' icon at the bottom-right corner of the screen.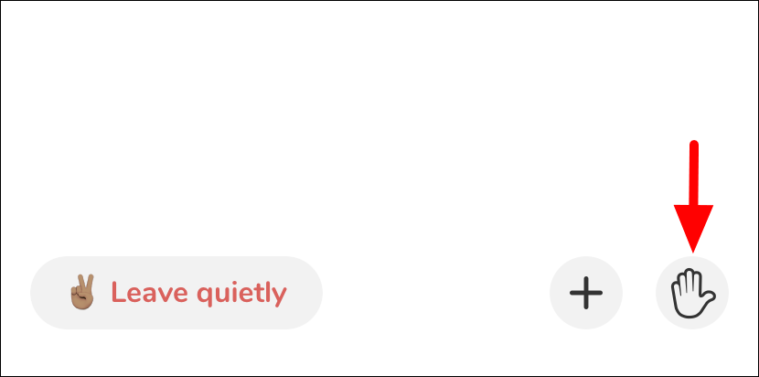 After you tap on it, the room moderator will receive a notification that you have raised your hand. If they accept your request, you will automatically be moved up to the stage. Once on the stage, remember to follow the etiquettes and maintain a systematic conversation.
Read → Clubhouse Etiquette: Everything You Need to Know
When a Moderator Invites You to Speak
There are times when the moderator may invite you to the stage to share your views or interact with others. In this case, you will receive a notification at the top that you have been invited to join as a speaker. To start speaking, tap on the 'Join as speaker' option at the top-right corner.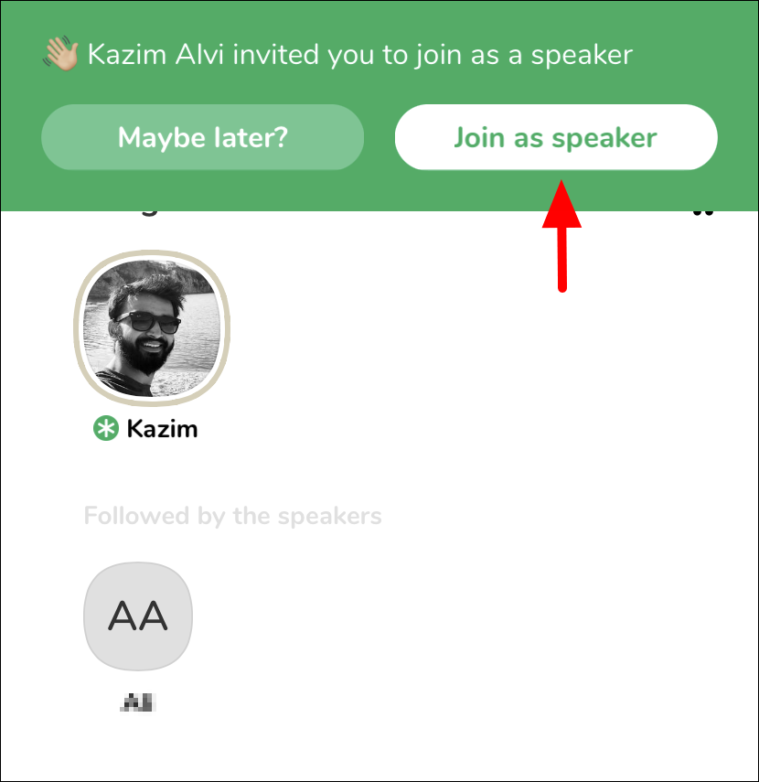 After you tap on the option, you will be positioned along with the other speakers and moderator(s) on the stage.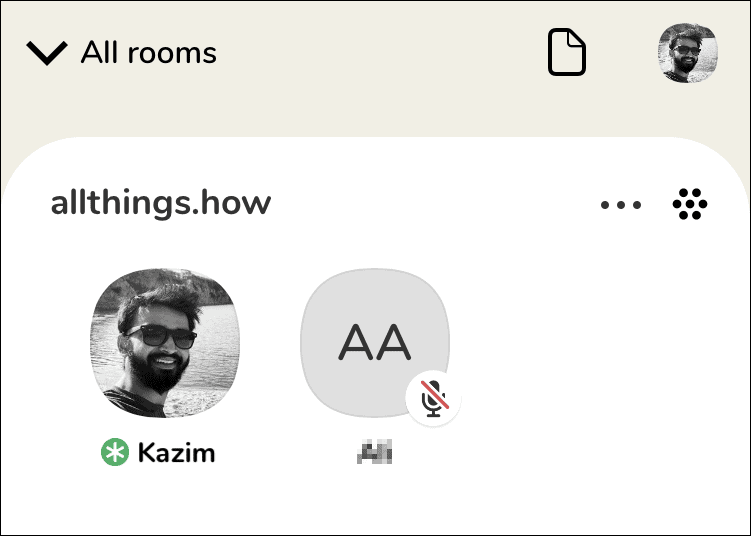 Now that you know how to get yourself to the stage, start interacting with others, make personal and professional connections, create and share ideas and learn from the experience of others.