Most of us never heard of Clubhouse until a couple of months ago, but have been spending hours on it after signing up. Although it's an audio-only chat app, people have been glued to it, and its user base has increased tremendously.
Clubhouse is a great platform to connect with people from across the globe. You can join rooms and interact with like-minded people. Another great way of connecting with people is by creating a Club. Earlier, users had to apply for a club and had to wait for it to be approved. However, after the Mar 5, 2021 update, users can now create Clubs within the app.
A lot of users had been waiting for this feature since Clubhouse took a long time to approve the request. Moreover, there was a lack of clarity on the subject by Clubhouse earlier, which lead to confusion amongst users.
Creating a Club in Clubhouse
To create a Club in Clubhouse, tap on your profile picture at the top-right corner of the Clubhouse Hallway. If you have not uploaded a display picture, your initials will be displayed in that section instead.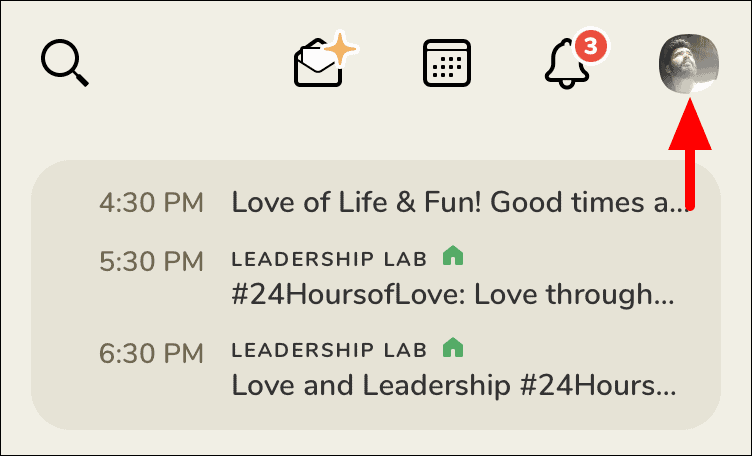 Now scroll to the bottom where the clubs are mentioned and then tap on the '+' option at the last.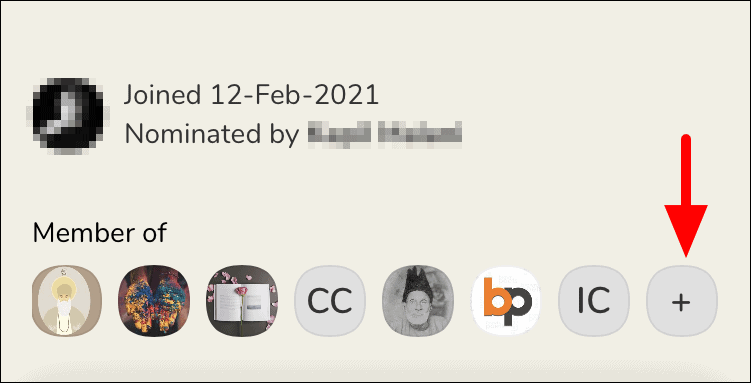 The 'New Club' window will open, which consists of all the sections that have to be filled out before you can create a club.
Next, enter the 'Club Name' in the first section. The club's name cannot be changed later, therefore be cautious while selecting one.
Now, tap on the toggle to allow the permissions, if required. These are all optional and you can keep them disabled as well. Now, tap on 'Topic' which is the penultimate section.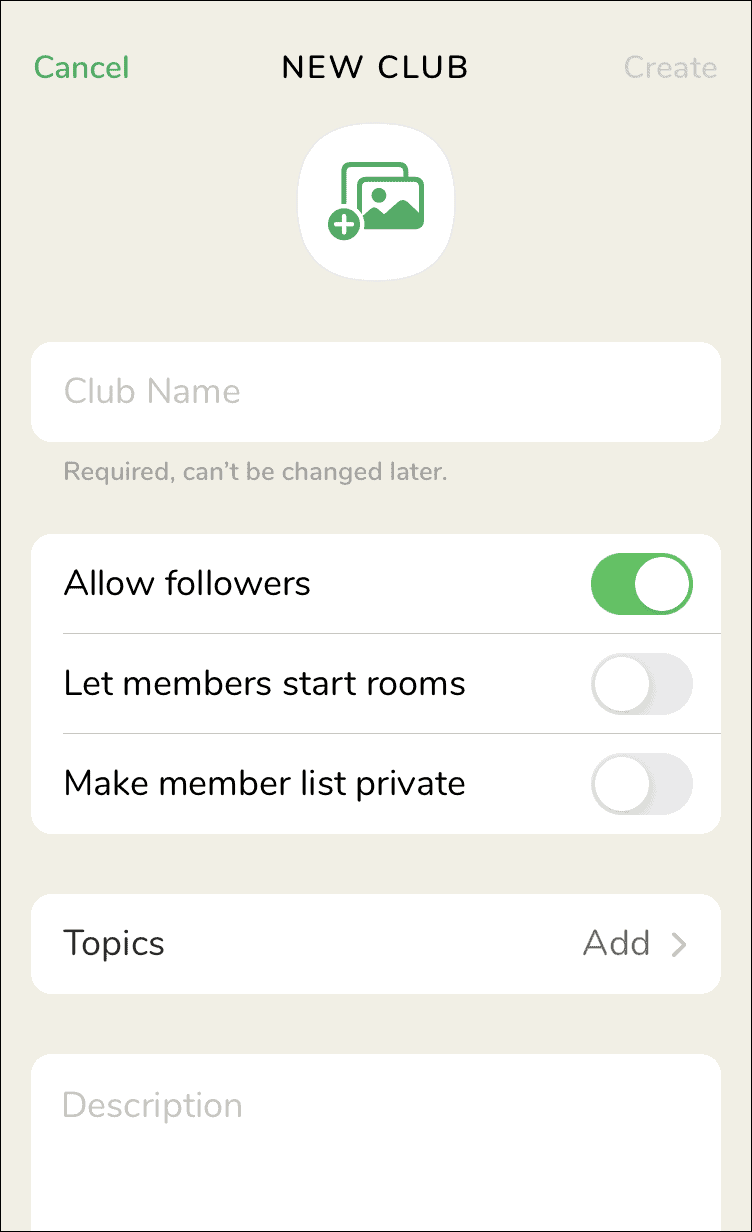 Select up to three topics from the list to help people understand what the club is all about and also enhance its reach.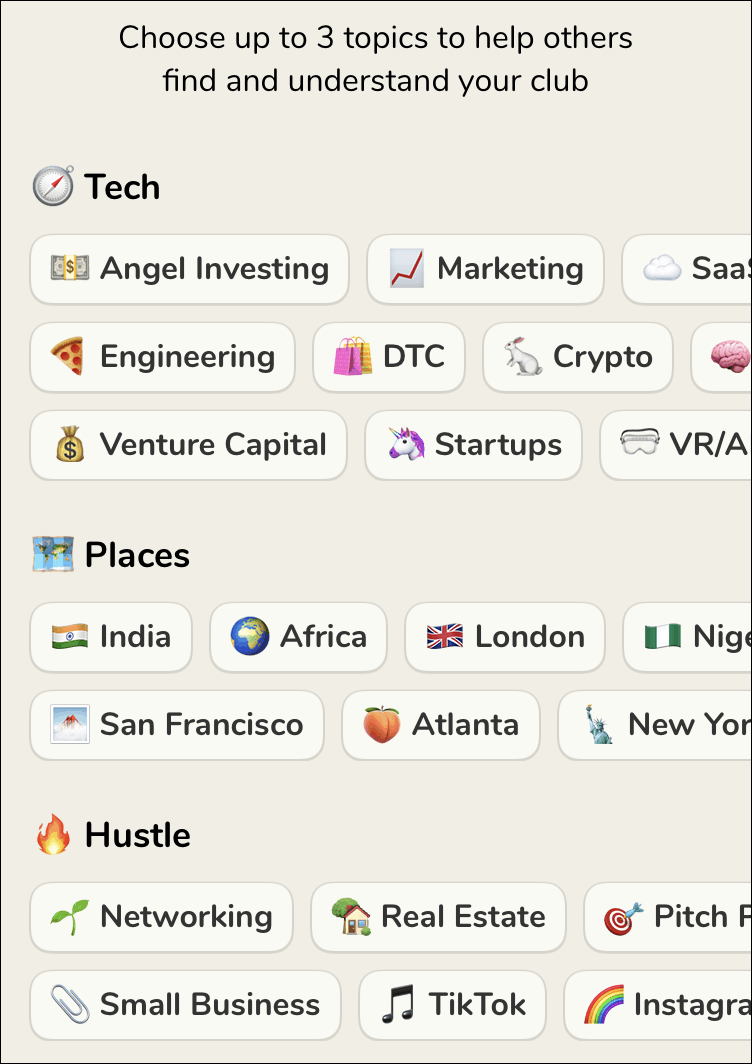 The last section is for the Club description. Enter what the club is about and any other relevant information you might want to add. Try to keep the description clear and concise, since users don't prefer reading long ones.
After you have filled out all the sections, tap on 'Create' at the top-right corner.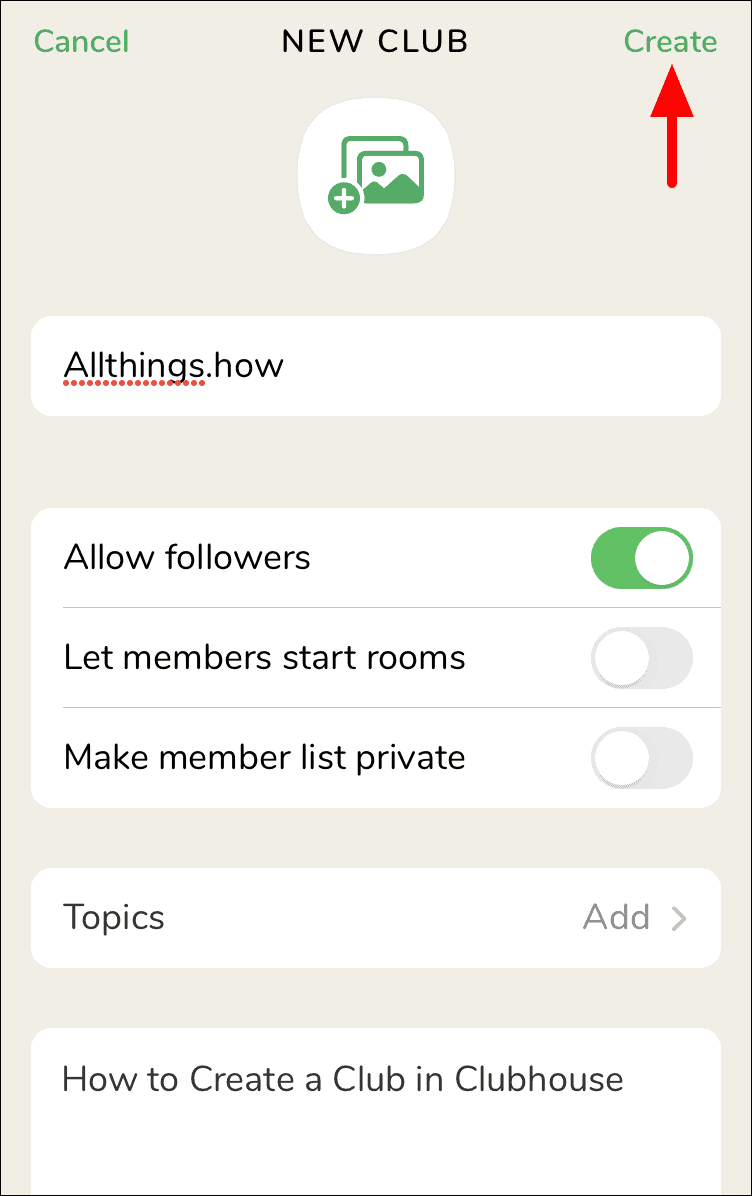 The Club is now created, and you can start inviting people to be a part of it. Clubs are a great way of engaging with a particular audience and rooms hosted through clubs generally have a higher engagement.