Channels are the hub for teamwork and communication in Microsoft Teams. From messaging to sharing files, a lot of communication takes place in Channels where all team members can easily access the information.
As everyone in the team has access to channel conversations and posts, it also makes any mistakes more embarrassing. Whether it was a considerable typo in a message, or you shared a wrong file, it can happen to anyone. But Microsoft Teams saves you from boiling over in the agony of overthinking how embarrassing your mistake was. You can just delete the post and get over with it.
Go to the post you want to delete and hover over it. A reaction menu with emojis will appear. Click on the 'More options' icon (three dots).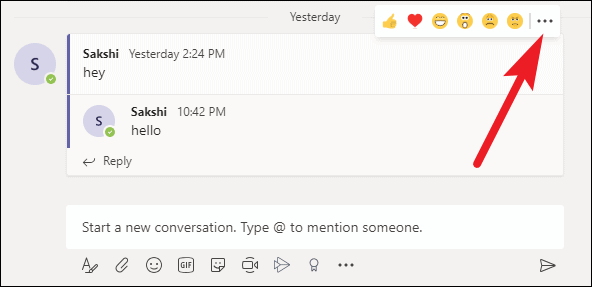 Click on 'Delete' from the context menu.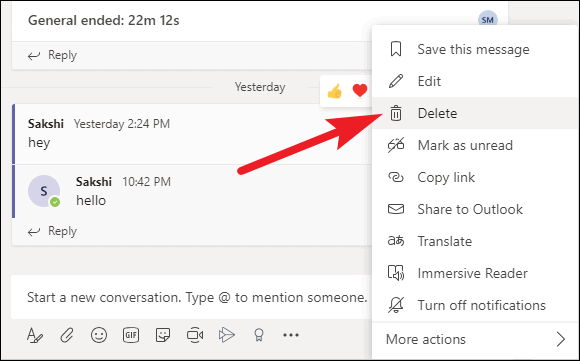 It will delete the post, whether it was a message, file, poll, or anything else. A message will appear in its place: "This message has been deleted," so everyone will know that you deleted something. You can even 'Undo' it if you deleted the wrong post by mistake.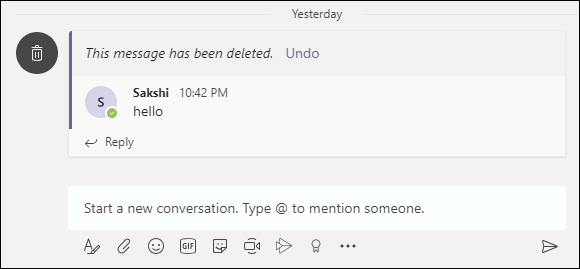 If it was a threaded conversation, other posts in the threads will remain intact, even if the post you deleted was the original message in the thread.
---
You can delete any posts you've sent in a channel in Microsoft Teams and no one in the team will be able to see it anymore. If you were instead looking to delete posts and messages only from your end to declutter the channel, you cannot do it. You have no authority over the content posted by someone else, not even to delete it only from your side. And any of your content you do delete will be deleted for everyone, so don't delete any content unless you need to.