The clubhouse app is based on the concept of audio-only chat, where users don't have the option to share any files or messages. This concept intrigued many who joined the social media app, which is indicated by the tremendous growth in users. However, if you haven't found it useful enough, and would like to delete your account on Clubhouse, below is a complete guide to do so.
Unlike other similar platforms, Clubhouse does not have a built-in option to delete the account, and users have to submit a form for the same. Furthermore, a user will first have to authenticate their email ID before they can request to get their account deleted. Clubhouse doesn't require you to enter your email ID when you set up your profile and it has to be authenticated afterward.
After authentication, the email ID is not visible on your profile and is only used for the purpose of verification, in case you make an account-related request.
Deleting your Clubhouse Account
This is a two-part process, in case you haven't authenticated your email ID yet. If you have done so already, proceed to the deleting part.
Autheticating Email ID
To authenticate your email ID, open the Clubhouse app and tap on your profile photo at the top-right corner. In case you have not added a photo, your initials will be displayed.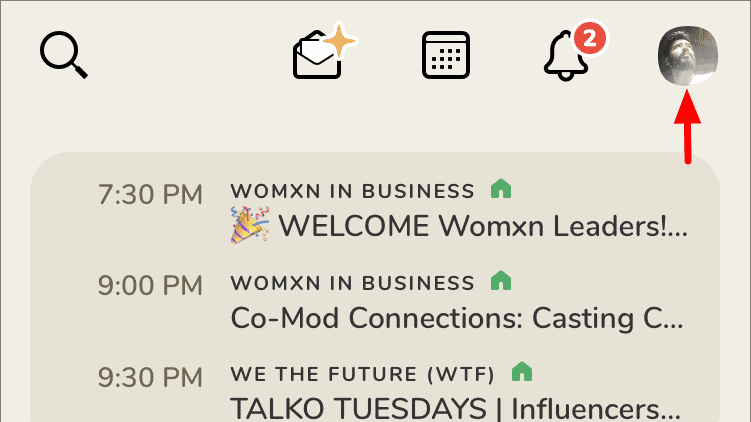 Next, tap on the '@' sign, again at the top-right corner, right next to the Settings (gear sign) icon. The '@' symbol will not be present if you have already linked an email ID to your Clubhouse account.
Now, enter your email ID and then tap on 'Verify'.
Then, check the inbox of the email ID mentioned above for a verification mail from Clubhouse. Once you receive the mail, click on 'Verify my Email' to authenticate.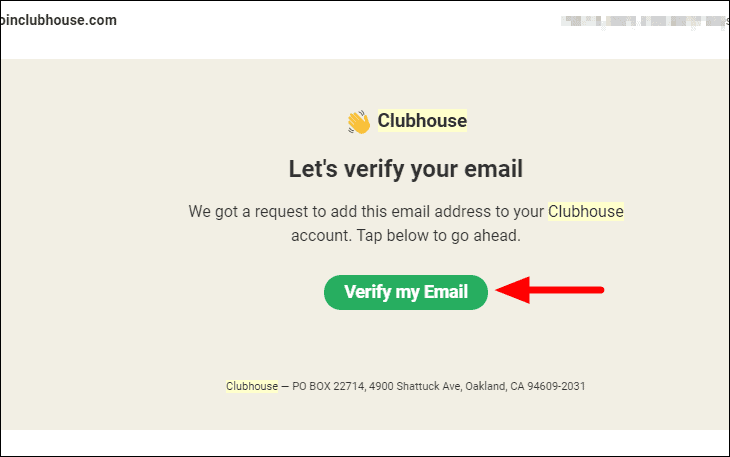 Your email ID has now been authenticated. You can now proceed to delete your account part.
Contacting Clubhouse to Delete your Account
As already mentioned above, Clubhouse doesn't offer an in-app option to delete the account. You will have to fill out a form on the website for the same.
To delete your account, go to clubhouseapp.zendesk.com and fill out the form.
Enter your email address in the first section and the Clubhouse username (not full name) in the second. In the third section, select 'My Account & Profile' from the drop-down menu. Then, Select 'Delete My Account' from the drop-down menu for the fourth section. Enter a small summary of the issue, probably a simple delete account request.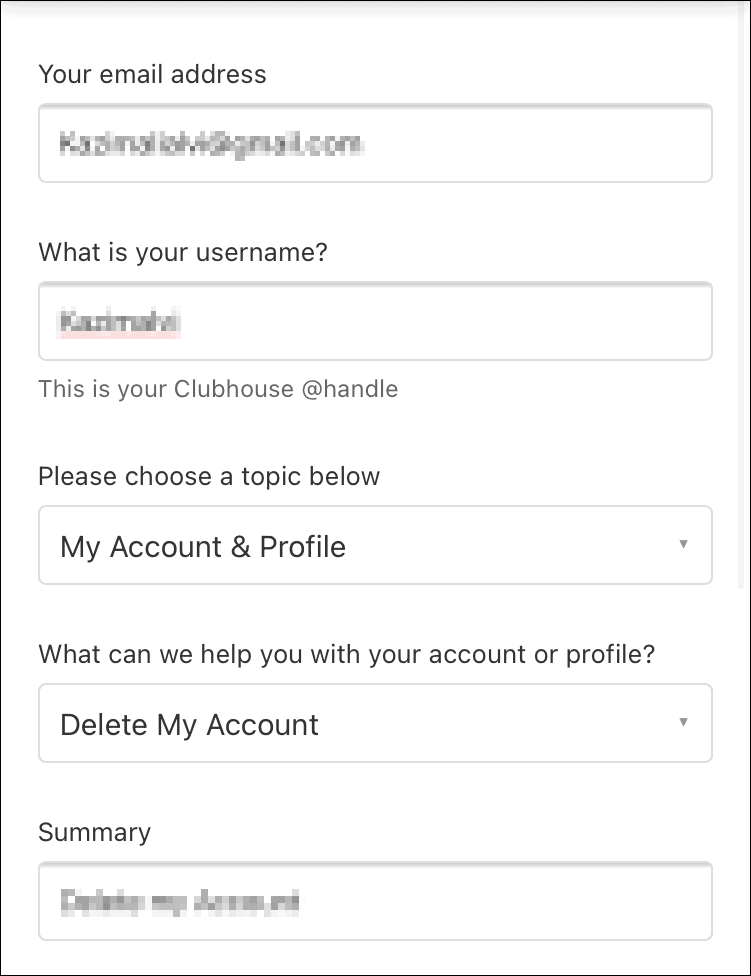 Next, enter the complete request. Adding a reason for deleting your account may help Clubhouse improve, therefore mentioning it won't be a bad idea. Once you have filled out the form, tap on 'Submit' at the bottom.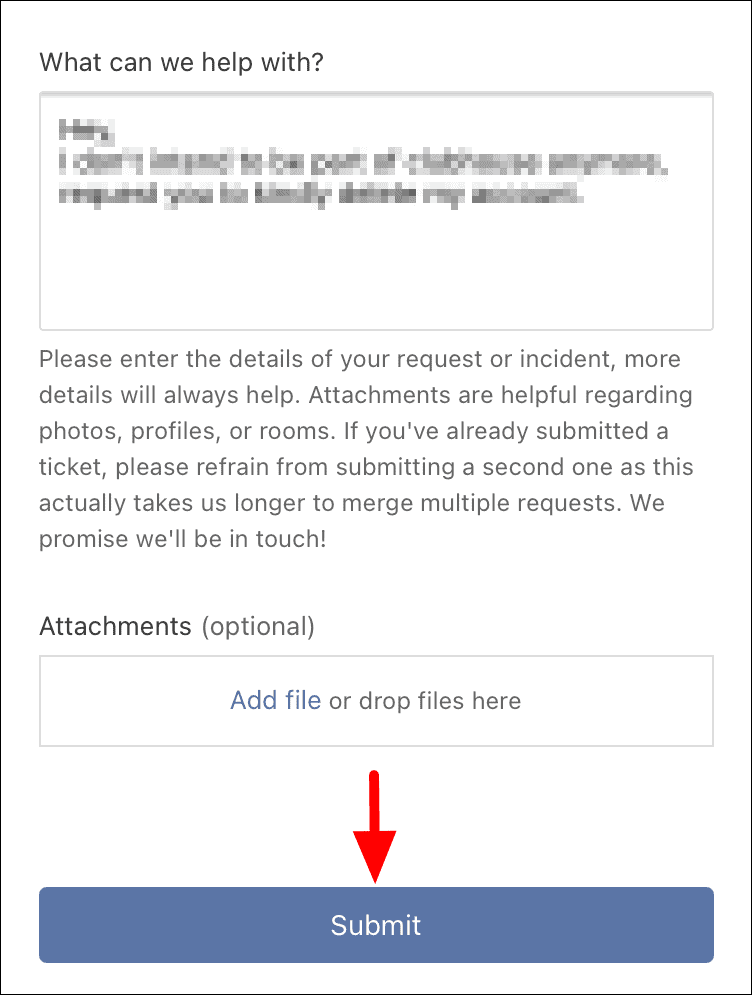 After you tap on submit, Clubhouse will first put your account in the deactivation phase where you cannot log in and neither is your profile visible to others on the app.
Then, after an unspecified time, Clubhouse will delete your account along with all the other data associated with it.
Know that you will not be able to create another account with the same email ID and phone number for 30 days from the day the deletion request was made.