Privacy concerns have been the talk of the town lately with some of the prominent apps tracking your activity. Many users prefer allowing certain apps to track their activity for a better experience, like personalized ads. Since your privacy is at stake, therefore, you must always be cautious with it.
With iOS 14.5 and above, Apple provides you the option to allow/disallow apps from tracking your activity across other apps and websites on your iPhone. For instance, when you allow activity tracking, your phone usage behavior might be shared with advertising networks to show you ads for the things you view on your iPhone.
Disallowing Tracking when you Launch a New App
When you open an app that you just installed and it requires permission to track your activity, you will see a permission box asking to allow/disallow tracking. In case, you don't want to let the app track your activity, tap the 'Ask App Not to Track' option. Or to allow the app to track your activity, tap on 'Allow', the second option.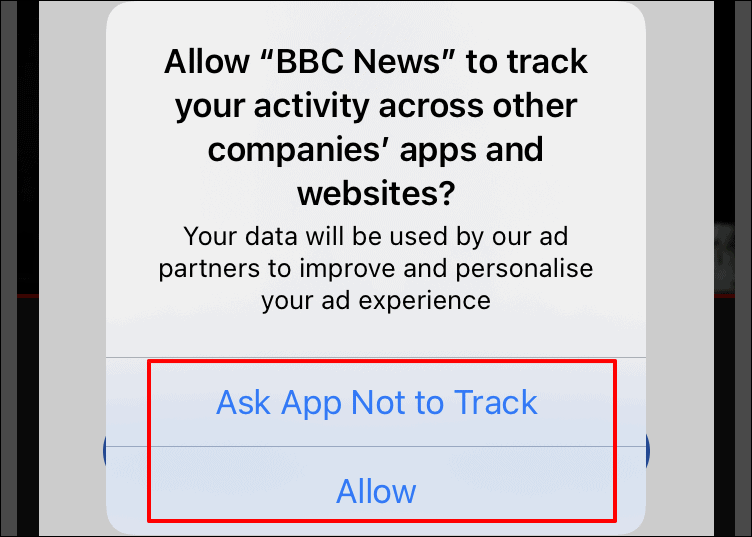 ---
Disallowing a Previously Installed App from Tracking your Activity
For the apps that are already installed on your iPhone, you can change their tracking permissions from the Privacy settings. You can also disable tracking requests for all apps at once.
To change the app tracking settings, open the iPhone Settings app.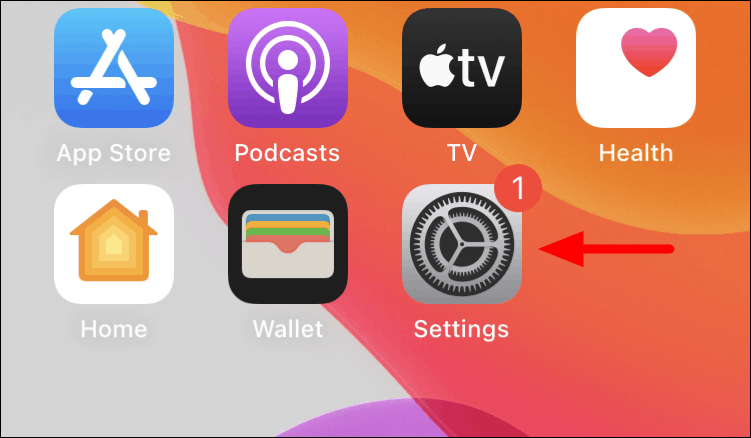 Next, scroll and look for the 'Privacy' label and tap on it.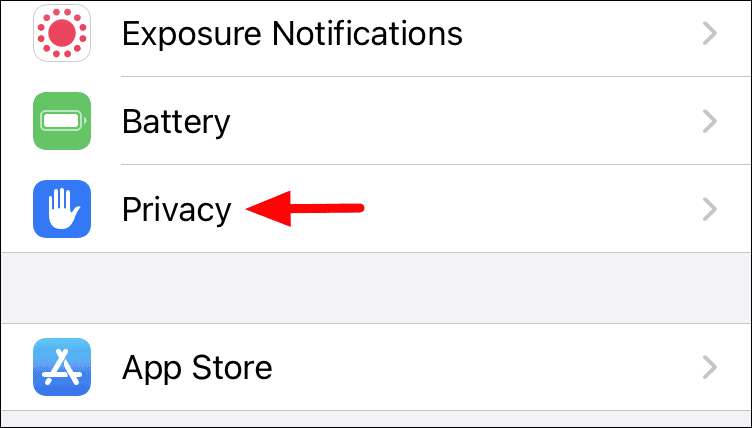 Tap on the 'Tracking' option to view all tracking settings on your iPhone.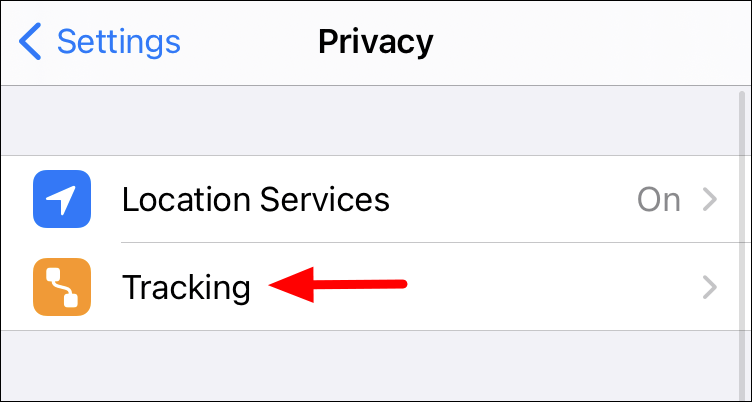 You will now see the apps that have requested to track your activity.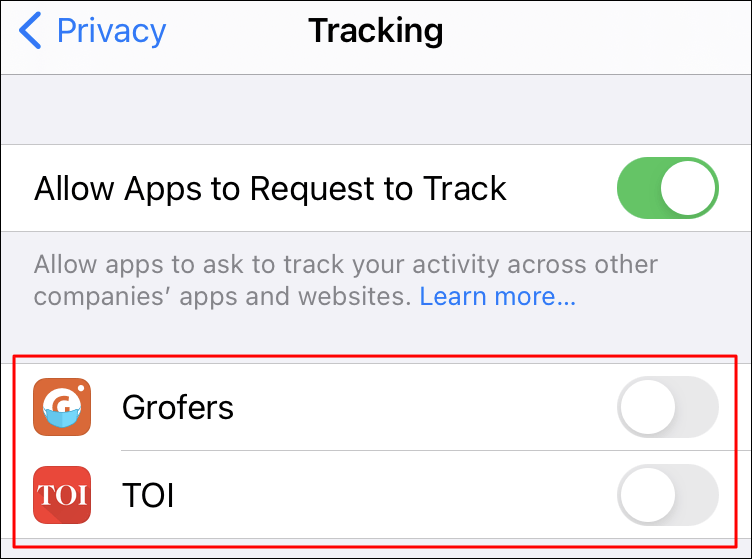 Tap on the toggle next to the app to allow/disallow activity tracking.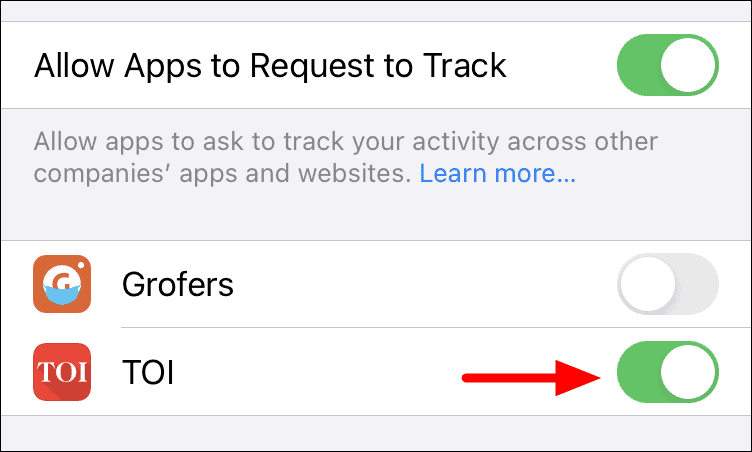 If you want to completely disable tracking on your iPhone, turn off the toggle switch next to the 'Allow Apps to Request to Track' option.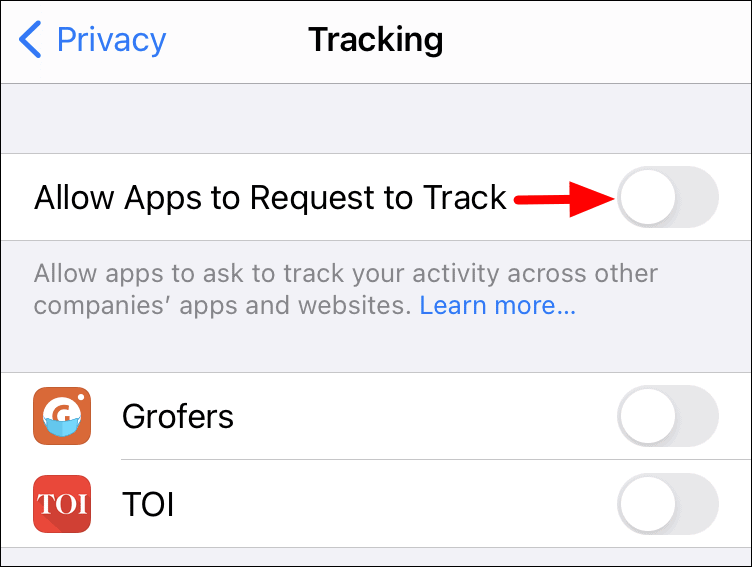 ---
With the option to allow or disallow apps to track your activity, your experience will be a lot more secure and it would enhance the privacy standards.