Clubhouse, an audio-only chat app currently available on iPhone, has been the talk of the town recently. Its user base has increased exponentially in the last couple of months. Millions of users have joined the app ever since its launch, even though one can sign up only with an invite.
There have been some recent privacy concerns regarding Clubhouse. Ever since this came into public knowledge, users have certain inhibitions when granting permission certain permission. Contacts access is one of the permissions that users may want to disable.
Disabling Contacts Access for Clubhouse
You can easily disable the contact access for Clubhouse in a couple of taps.
To disable, tap on the 'Settings' icon on the main screen.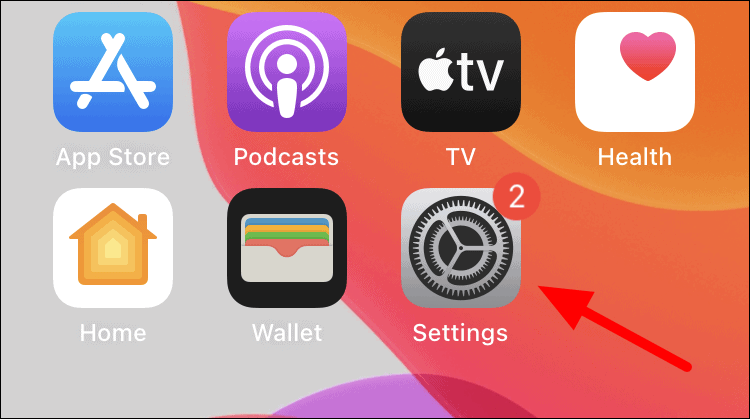 In phone settings, scroll down and tap on 'Privacy' from the list.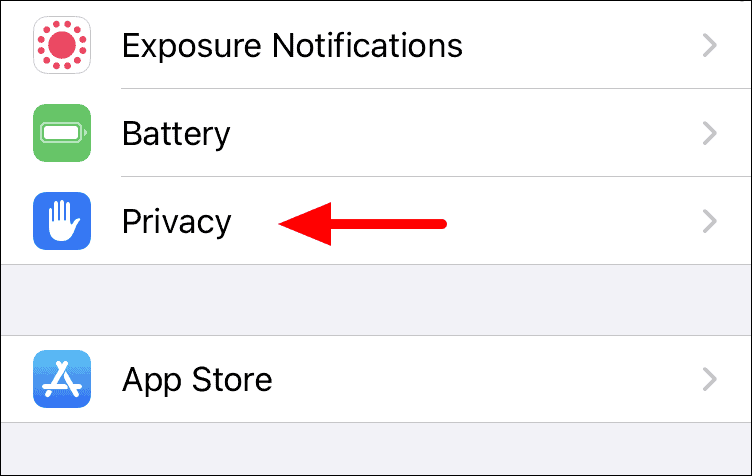 In privacy settings, tap on 'Contacts' to modify the contact settings.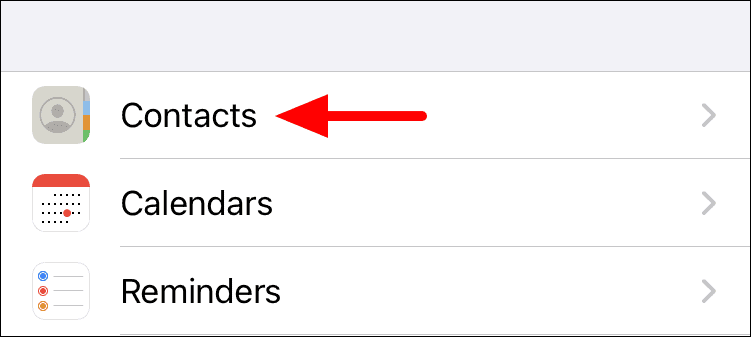 Next, tap on the toggle right next to the 'Clubhouse' option to disable contact access on Clubhouse.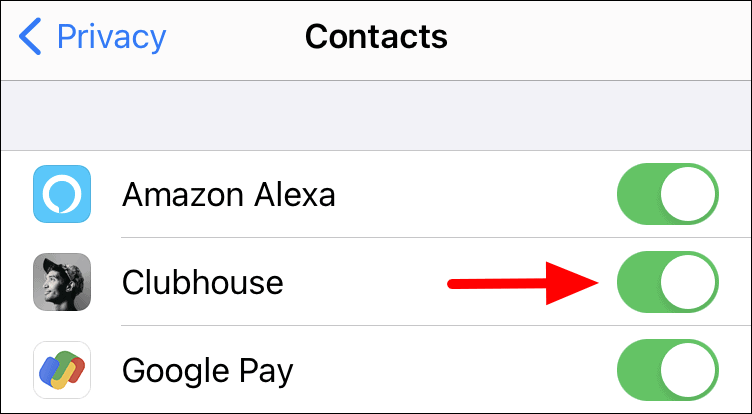 Once it is disabled, the color of the toggle will change from green to grey.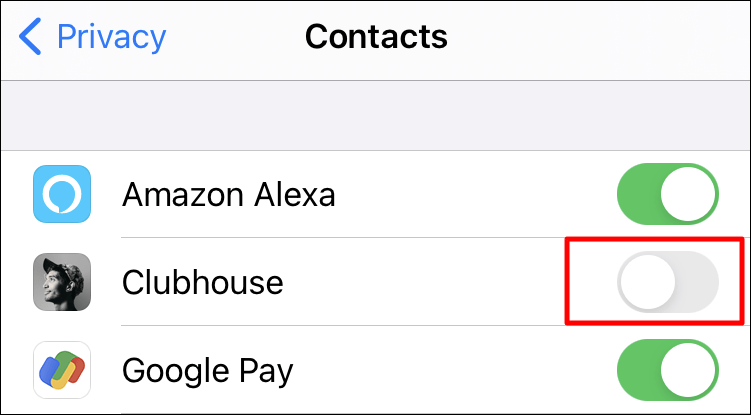 If you disable the contacts access, you wouldn't be able to invite people to Clubhouse. In case you plan to invite, allow contact access and then disable it.