Microsoft Edge is the default browser on Windows, and recent updates to both have now added Edge tabs to the ALT + TAB Task Switcher. This can come in handy for some use cases, but it mostly just clutters your Task Switcher unnecessarily and you may want to disable it.
For those who use Microsoft Edge and work on multiple tabs at once, the currents settings will add unnecessary items to the task switcher and might lead to confusion. To revert to the previous settings, follow the steps below. The process is fairly easy and wouldn't take more than a minute.
To disable Microsoft Edge tabs from showing in ALT + TAB task switcher, first, go to Windows Settings by pressing the WINDOWS + I keyboard shortcut, and then select the 'System' option.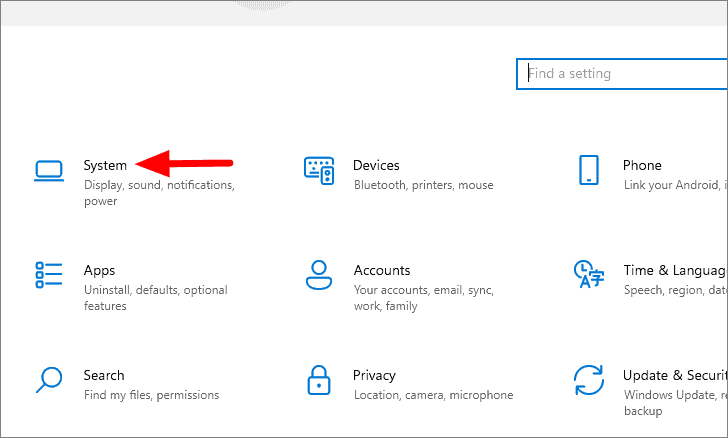 In the 'System' settings, you will find multiple tabs on the left. Locate and select the 'Multitasking' tab.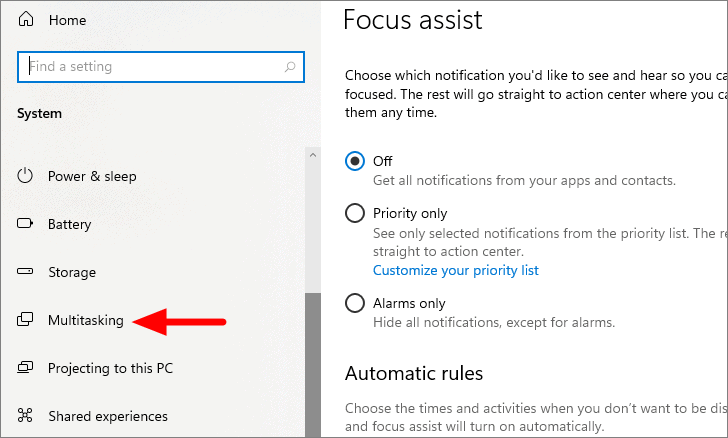 Next, click on the drop-down menu under the 'Alt + Tab' option to view the available customizations.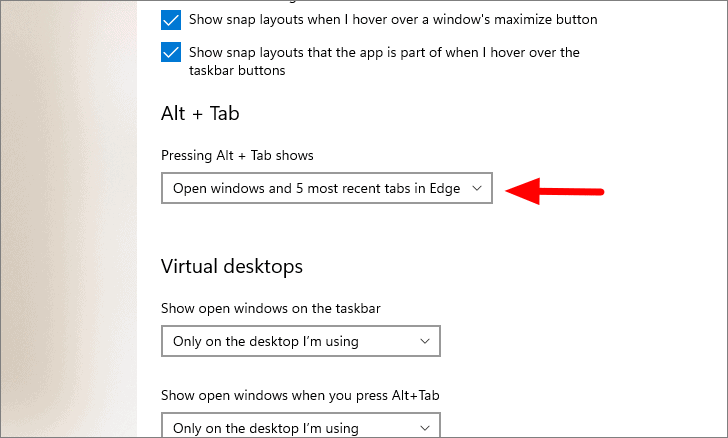 Next, select 'Open windows only' from the list.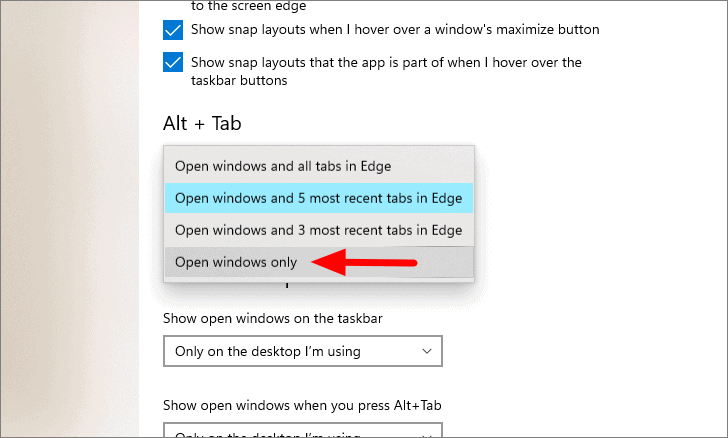 Voila! The desired settings are now in effect and you would no longer find Edge tabs in the 'ALT + TAB' task switcher on Windows 11.