Windows 11 introduces the new and improved notification and alert system. Now, desktop apps, browser apps and even their party software can send you notifications to keep you updated. Although it is always good to be notified, it can also get very annoying when you set up the Mail application.
If you receive numerous emails on a daily basis, you will keep hearing the alert noise and the notification pop-up will keep appearing on the bottom left side of the screen. This pop-up can even force you out from other windows. Your notification panel will get cluttered and you will miss other important notifications.
In such situations, it is best that you disable the desktop notifications for your Mail application in Windows 11. This guide will show you multiple ways you can use to disable Mail notifications on Windows 11.
Disabling Mail Notifications from Notification Settings
To disable Mail notifications from Notification Settings, first, open up settings by pressing Windows+i or Right-clicking on the Start button.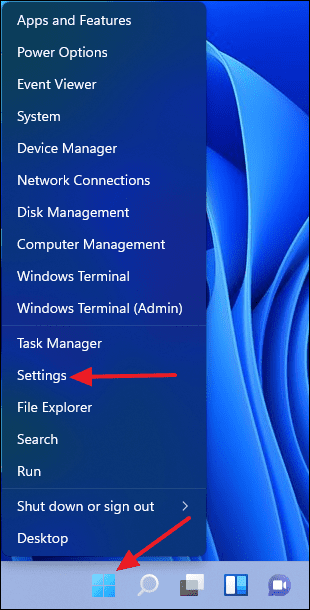 On the Settings window, scroll down and click on 'Notifications' on the right panel.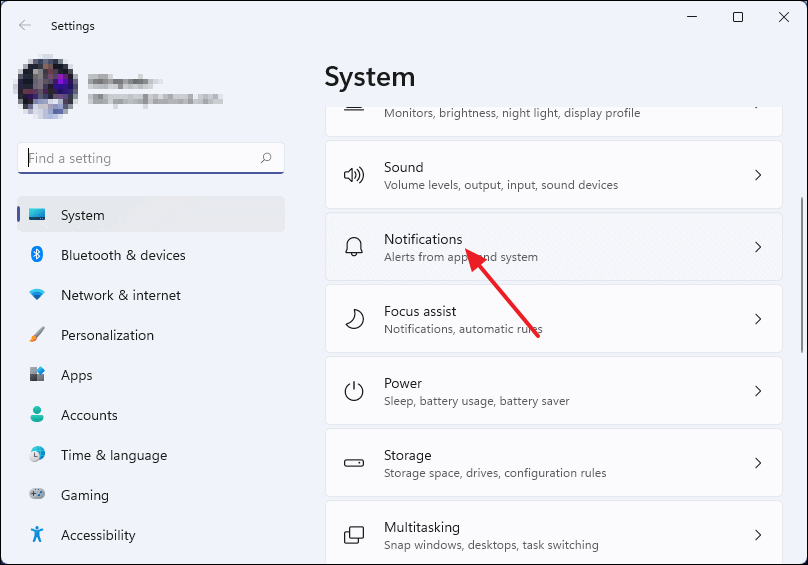 After that, scroll down till you see the Mail application and click on the toggle next to it to turn it off.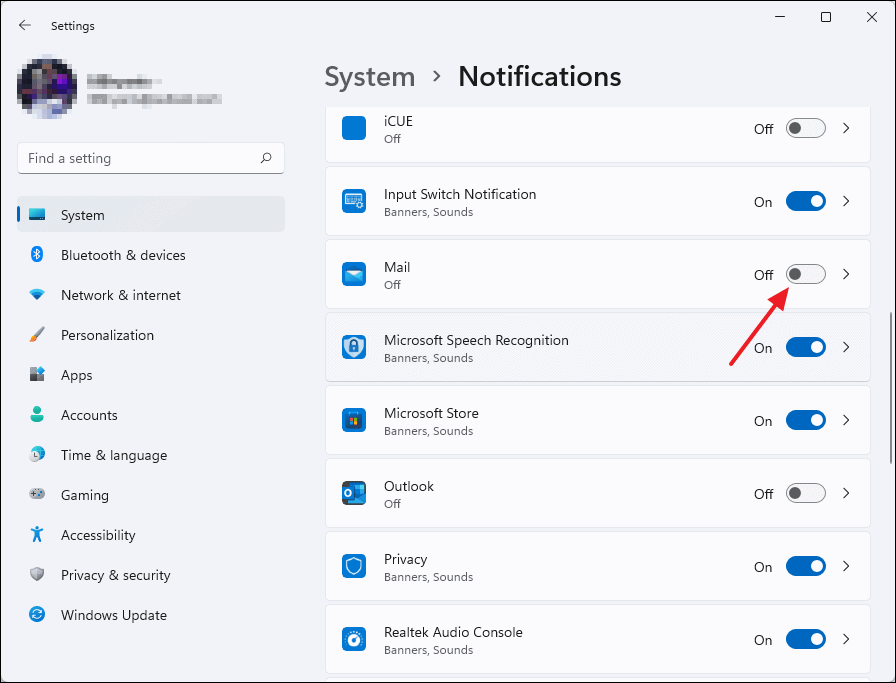 Now you will not receive any notifications from the Mail application.
---
Disabling Mail Notifications from the Mail App Itself
You can also disable Mail notification from within the Mail application itself. To start, go to Windows Search and type 'Mail' in the search box. Select it from the search results.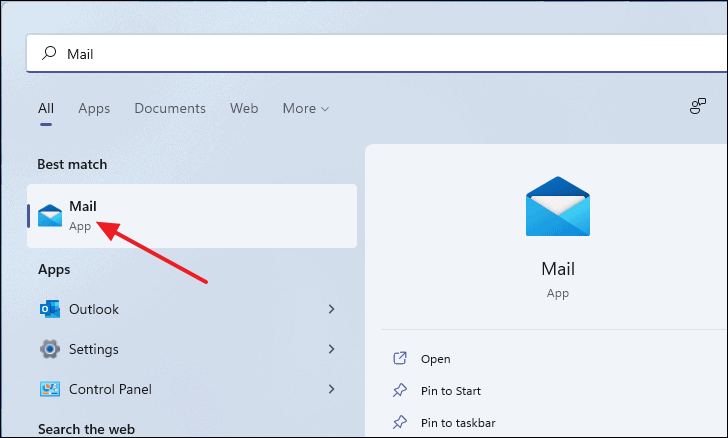 After the Mail application opens up, click on the Settings icon or the 'cogwheel' located on the bottom left side of the window.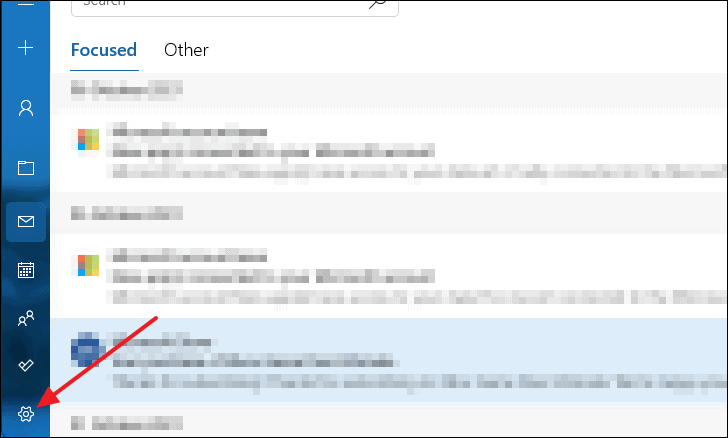 A menu will appear on the right side of the window. Select 'Notifications' from the menu.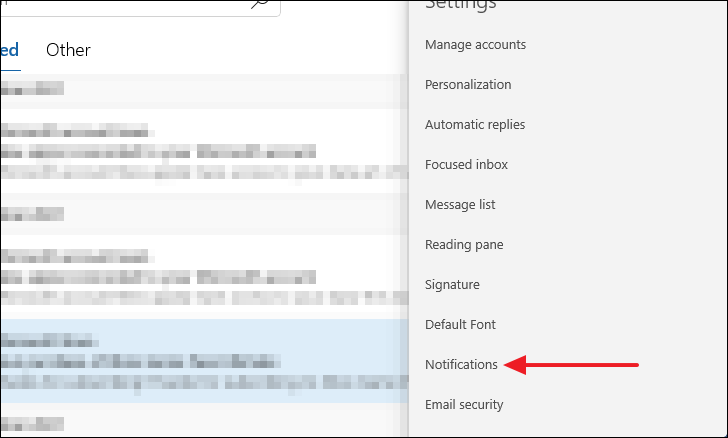 After that, check the box that says 'Apply to all accounts'. And then click on the toggle under 'Show notifications in the action center' to stop receiving notifications from the Mail app.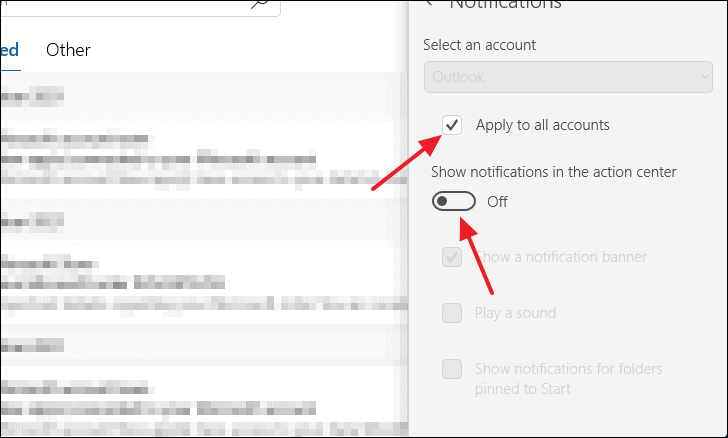 ---
Enable Focus Assist to Turn Off all Notifications
Focus assist functions similar to the 'Do not Disturb' mode which can be seen in smartphones. Enabling Focus Assist stops almost all sorts of interruptions which includes notifications from the Mail applications as well.
First, search for 'Focus assist' in Windows Search and launch it from the search results.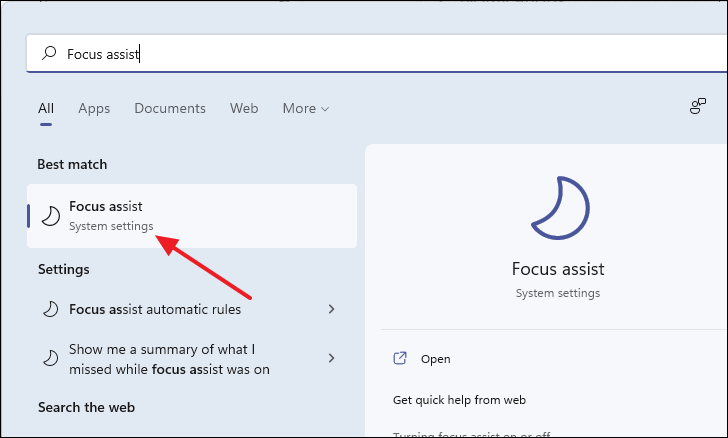 This will open the Focus assist settings screen. There, set the Focus assist to 'Alarms only'. Now you will not get notifications from any app (including the Mail app).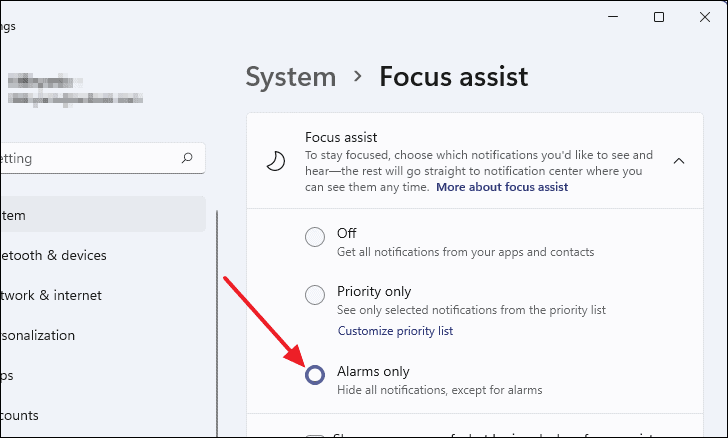 You can turn off Focus assist anytime by going back to this menu and selecting the 'Off' option from those three.