iOS 17 introduced StandBy mode for iPhones, which lets you use your iPhone as a smart display when it's placed on a desk in landscape mode and plugged in. StandBy mode displays information-rich screens with widgets from different apps, showing weather information, stocks, calendar events, and even music controls.
Apple also tweaked notification previews for StandBy mode, making them bigger and bolder so you can read them from a distance. This is convenient if your iPhone is far away, but it also creates a privacy issue if you share your living space with someone else. Here's why:
Notification previews are displayed on the lock screen, even if you have Hide Sensitive Content enabled. This means that anyone who can see your iPhone screen can also see your notification previews, including the names of the apps that sent them and the content of the notifications themselves.
StandBy mode doesn't require Face ID or Touch ID to unlock. This means that anyone can interact with your iPhone in StandBy mode, including viewing your notification previews.
If you're concerned about your privacy, you can disable notification previews in StandBy mode by following these steps:
Turning Off Notifications in StandBy Mode on iPhone
Open the 'Settings' app on your iPhone.
Tap 'StandBy' in settings.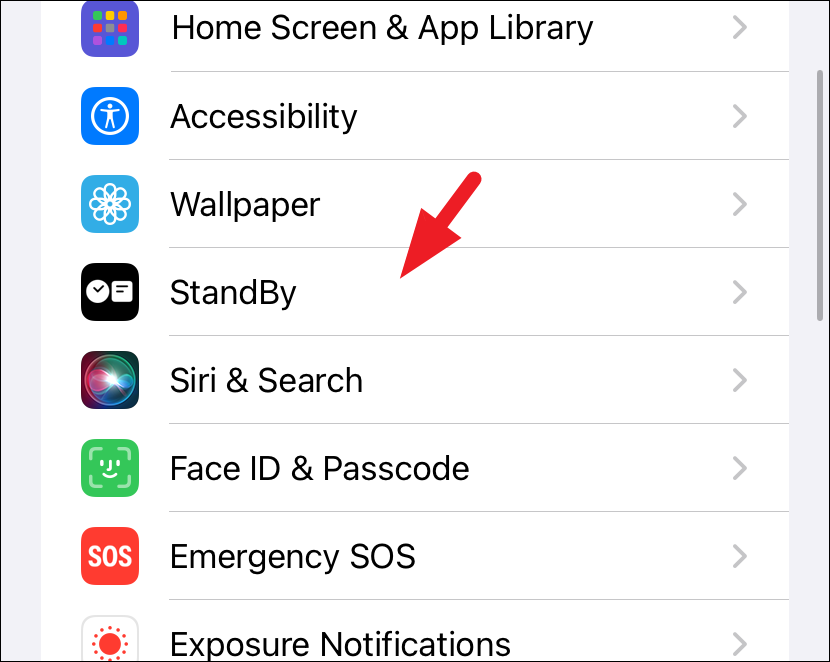 Under StandBy settings, turn off the toggle switch next to 'Show Notifications' option.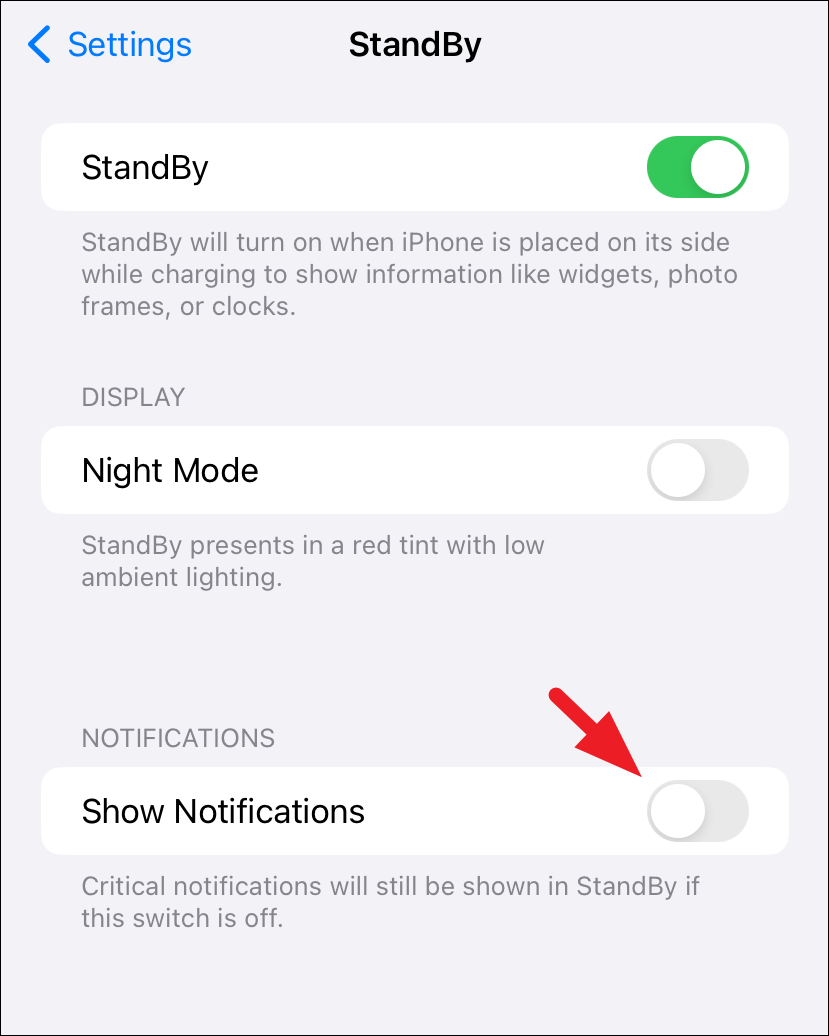 ---
This will prevent notification previews from being displayed in StandBy mode, but you'll still be able to see notifications by tapping the lock screen.