Windows users may have noticed a mysterious program called AIservice.exe running in Task Manager. This program can cause significant performance issues, such as high CPU usage, lag, and slowdowns.
If you see AIservice.exe running on your computer, don't worry. You're not alone. Many Windows users have reported being infected with this malware.
This article will explain what AIservice.exe is, how it can get on your computer, and how to remove it. It will also provide tips to help you prevent AIservice.exe infections in the future.
What is AIservice.exe?
AIservice.exe is a Trojan horse virus that disguises itself as a legitimate Windows service. It can get on your computer through various means, such as malicious email attachments, drive-by downloads, and software bundling.
Once installed, AIservice.exe will start mining cryptocurrency in the background, using up your computer's resources and slowing down its performance. It may also steal your personal information, such as passwords and credit card numbers.
How to Remove AIService Malware on Windows
There are a few different ways to remove AIservice.exe from your Windows computer:
1. Use an Anti-Malware Program to Remove Malware
Using anti-malware software is the most effective way to remove AIservice.exe from your computer. A good anti-malware program can scan your computer for malicious files and programs, including AIservice.exe. If the program finds AIservice.exe, it will remove it and any other related files.
There are several good anti-malware and antivirus software options available in both free and paid versions, such as Malwarebytes, Bitdefender Antivirus, and Avast One Essential.
Make sure that your anti-malware program is up to date. Malware developers are constantly creating new viruses and malware, so ensure you have the latest updates installed in your anti-malware program.
After that, run a full system scan. This will scan your entire PC for malicious files and apps.
If the scan finds AIservice.exe, remove it and any other related files.
Then, restart your computer. This will ensure that all of the malicious files and apps have been removed.
If you don't have a reliable third-party antivirus or anti-malware program, you can use the free Microsoft antivirus program, Windows Defender, which does a good job of removing most malware.
Open the Windows Defender app on your computer.
In the Windows Defender program, go to the 'Virus & threat protection' tab and select 'Scan options' on the right pane.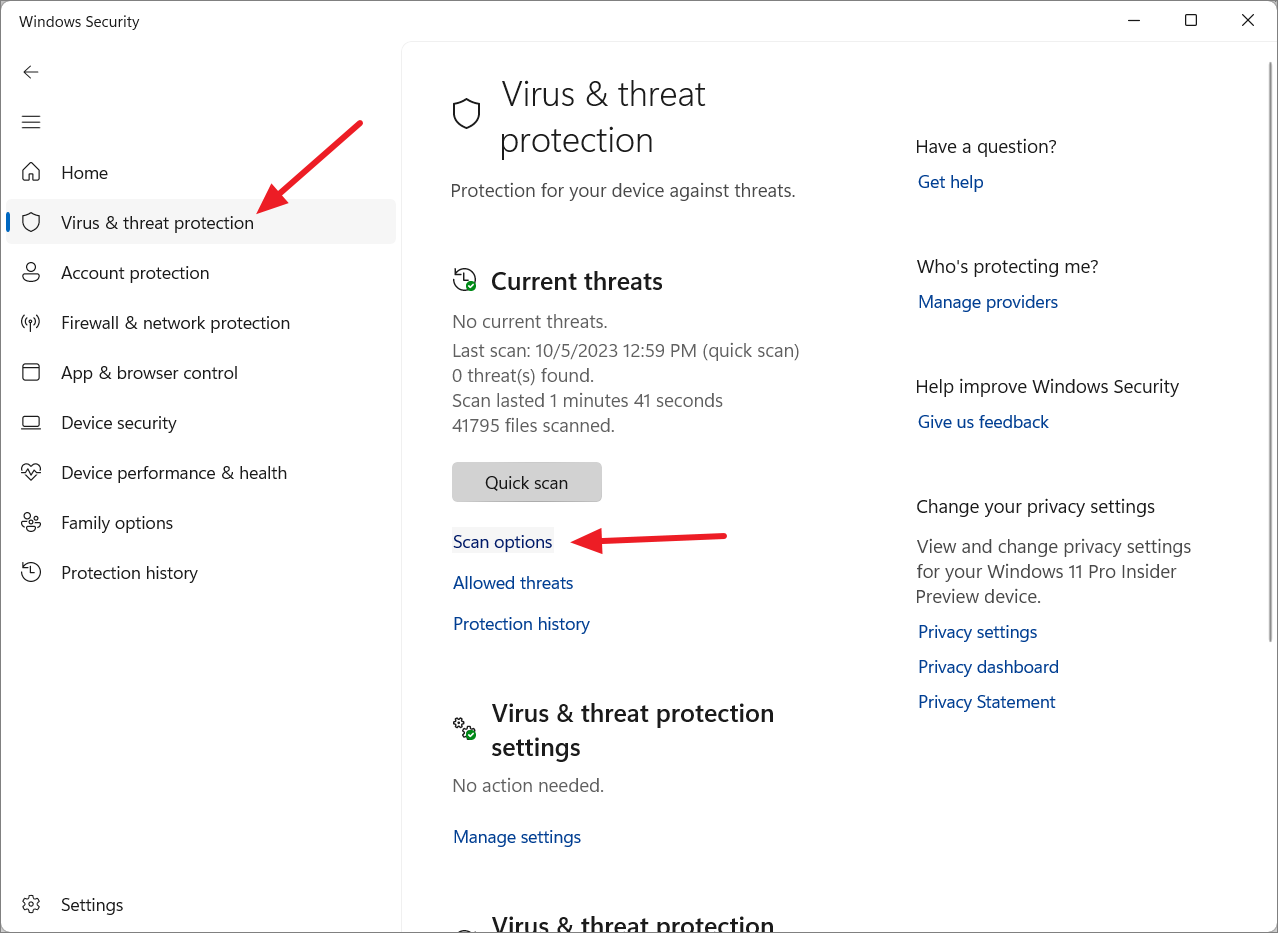 Under Scan options, select 'Full scan' and click on 'Scan now'.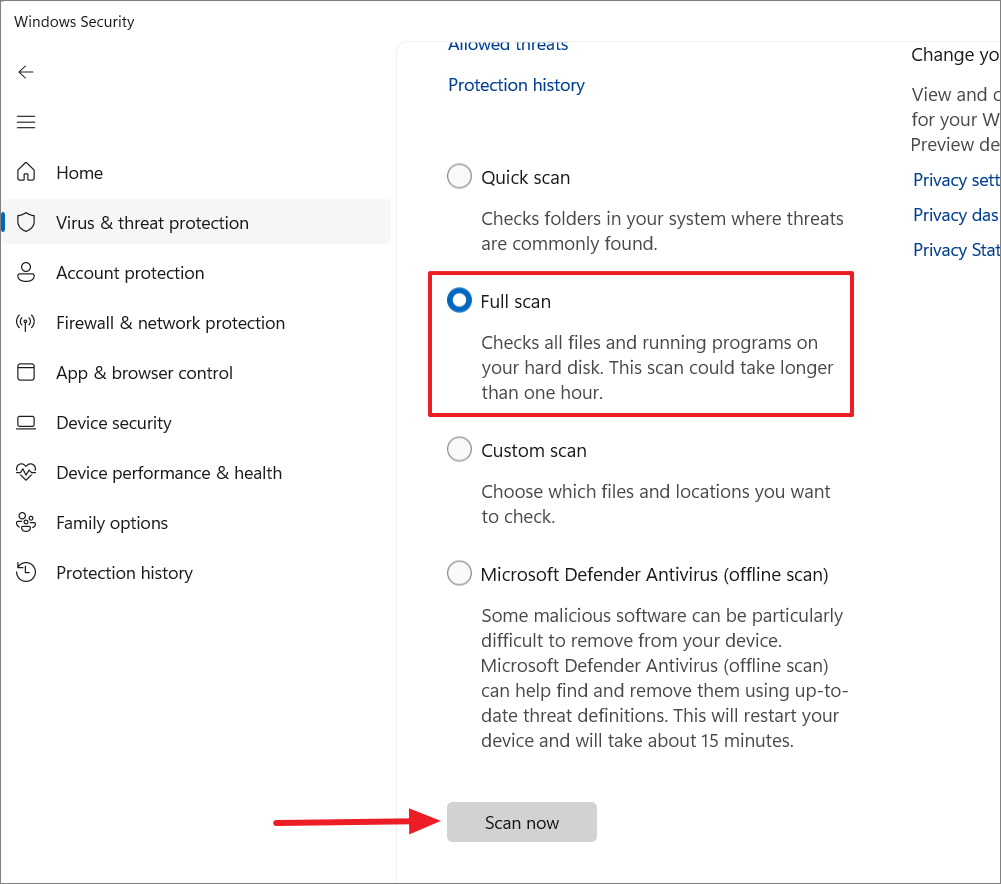 It will take a while to fully scan your computer. Once it is completed, reboot your PC and check if the service is still running in the Task Manager and still using up your CPU.
In case the service is still running, you can try the 'Microsft Defender Antivirus (Offline scan)' option and scan your computer.
2. Remove AISerive.exe Manually in Safe Mode
If your free antivirus program fails to remove the malware, you can also remove AIservice.exe manually by following these steps:
First, open Task Manager and locate the 'AIService.exe' process.
Then, right-click on the process, and select 'Open file location'.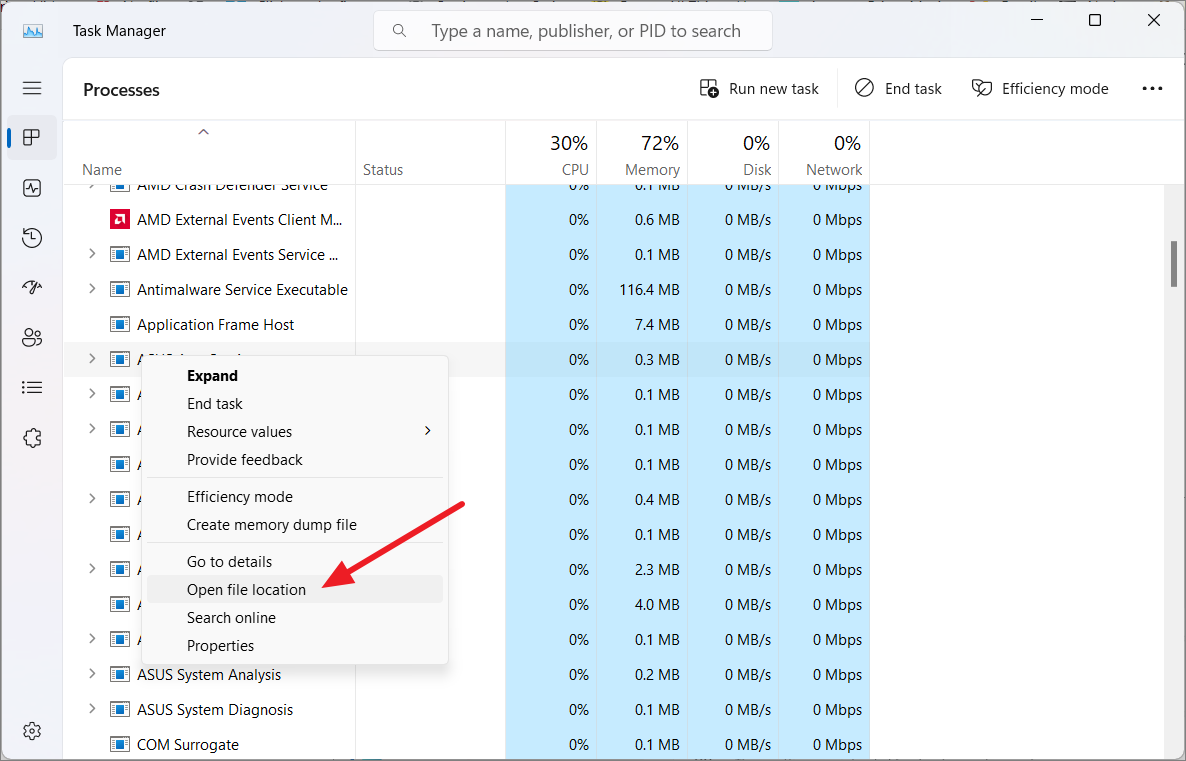 Once the file location opens, click on the address bar and note down the file path or copy-paste the file path somewhere like a sticky note or notepad.
Now, you need to boot your computer in Safe Mode to delete the file.
Open the Windows Settings app.
Go to the 'System' tab, scroll down, and select 'Recovery'.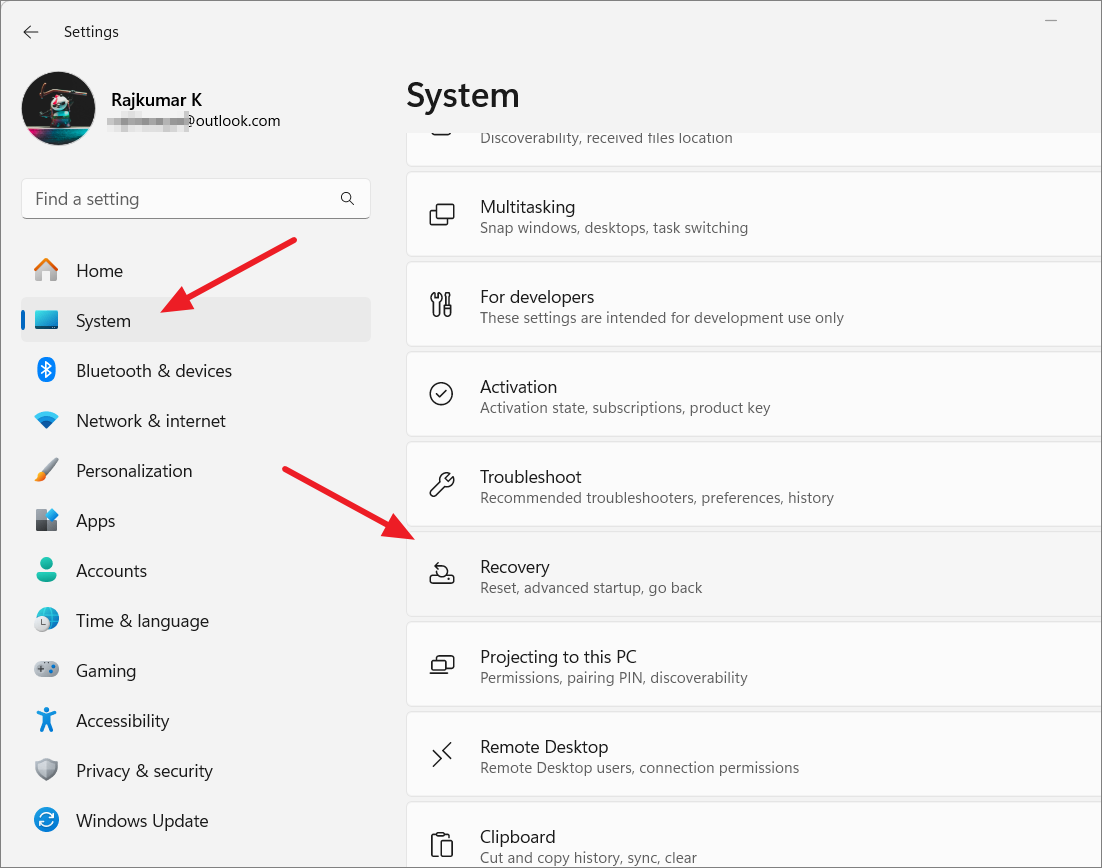 Under Recovery options, click 'Restart now' next to Advanced Startup.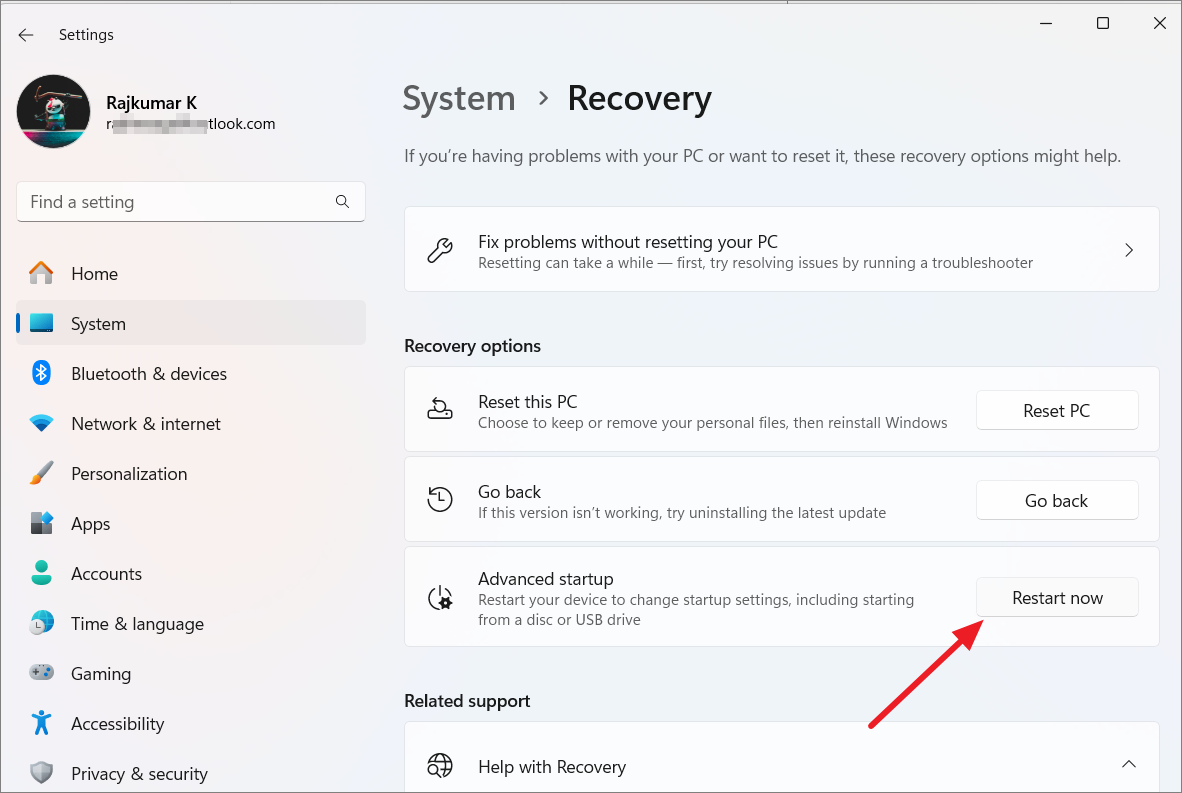 Your PC will restart and enter into Windows recovery mode. Under Choose an option, click on 'Troubleshoot'.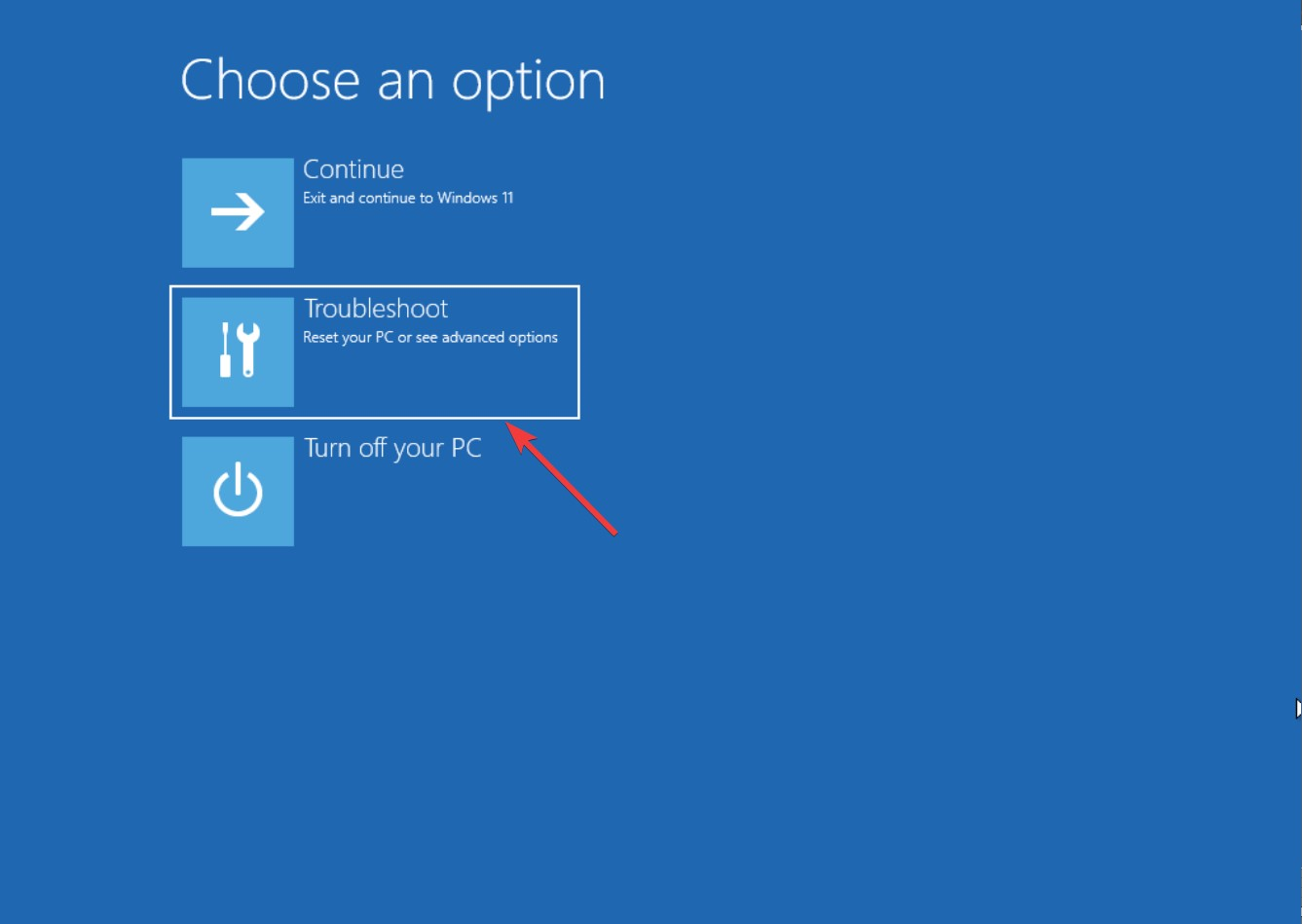 Next, select 'Advanced options'.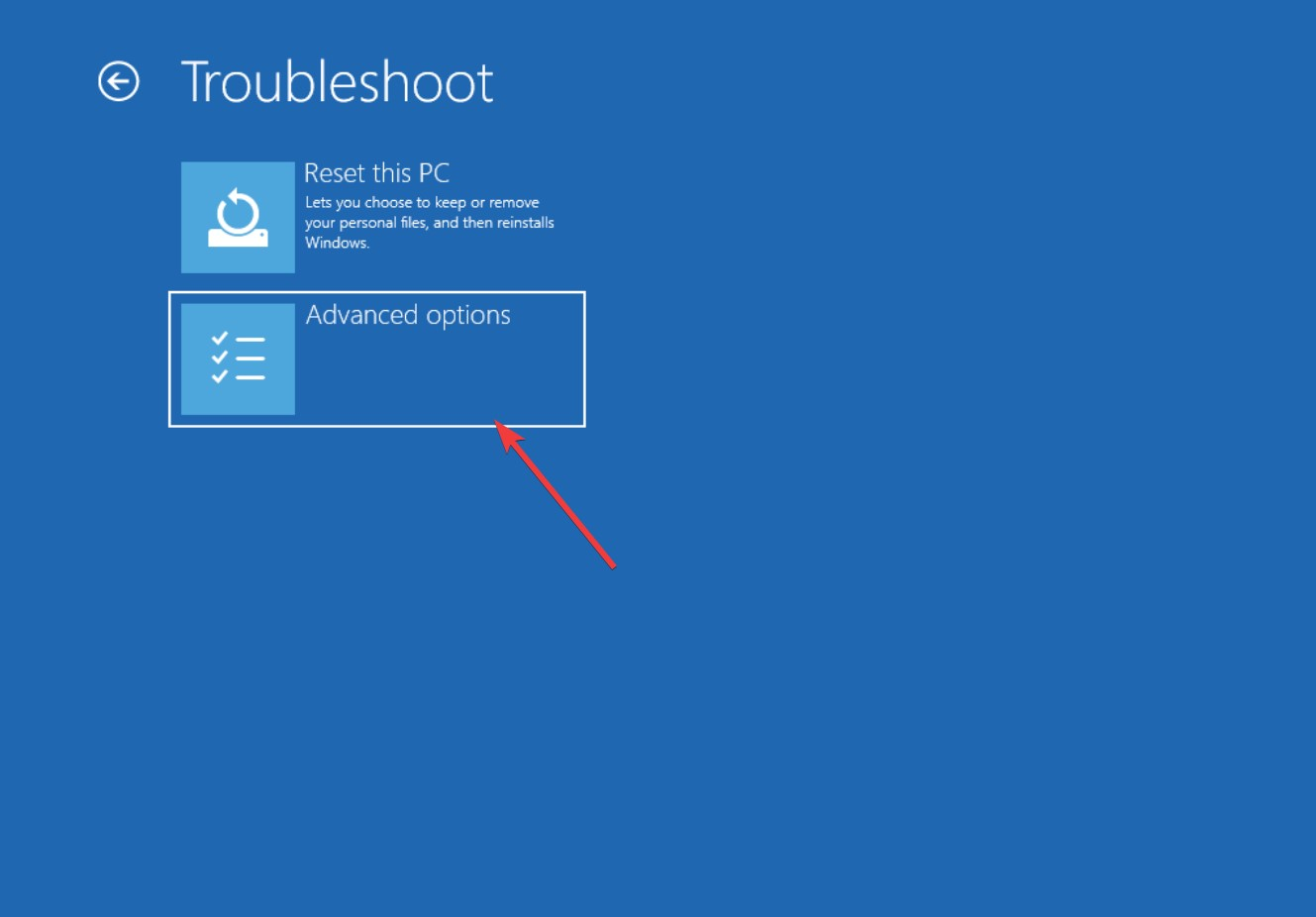 Under Advanced options, select 'Startup Settings'.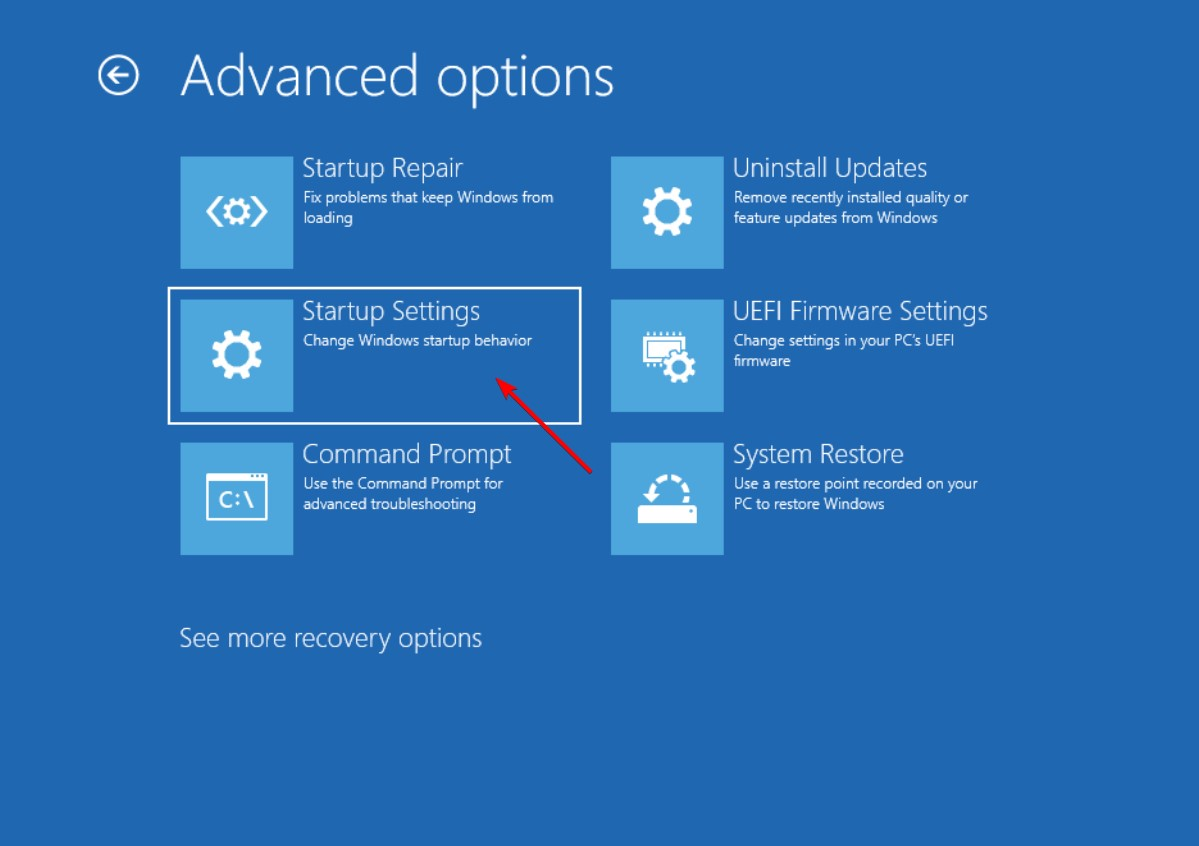 After your computer restarts, you will see a list of startup options. Press 4 or F4 to start your computer in Safe Mode. Then, click 'Restart' if prompted.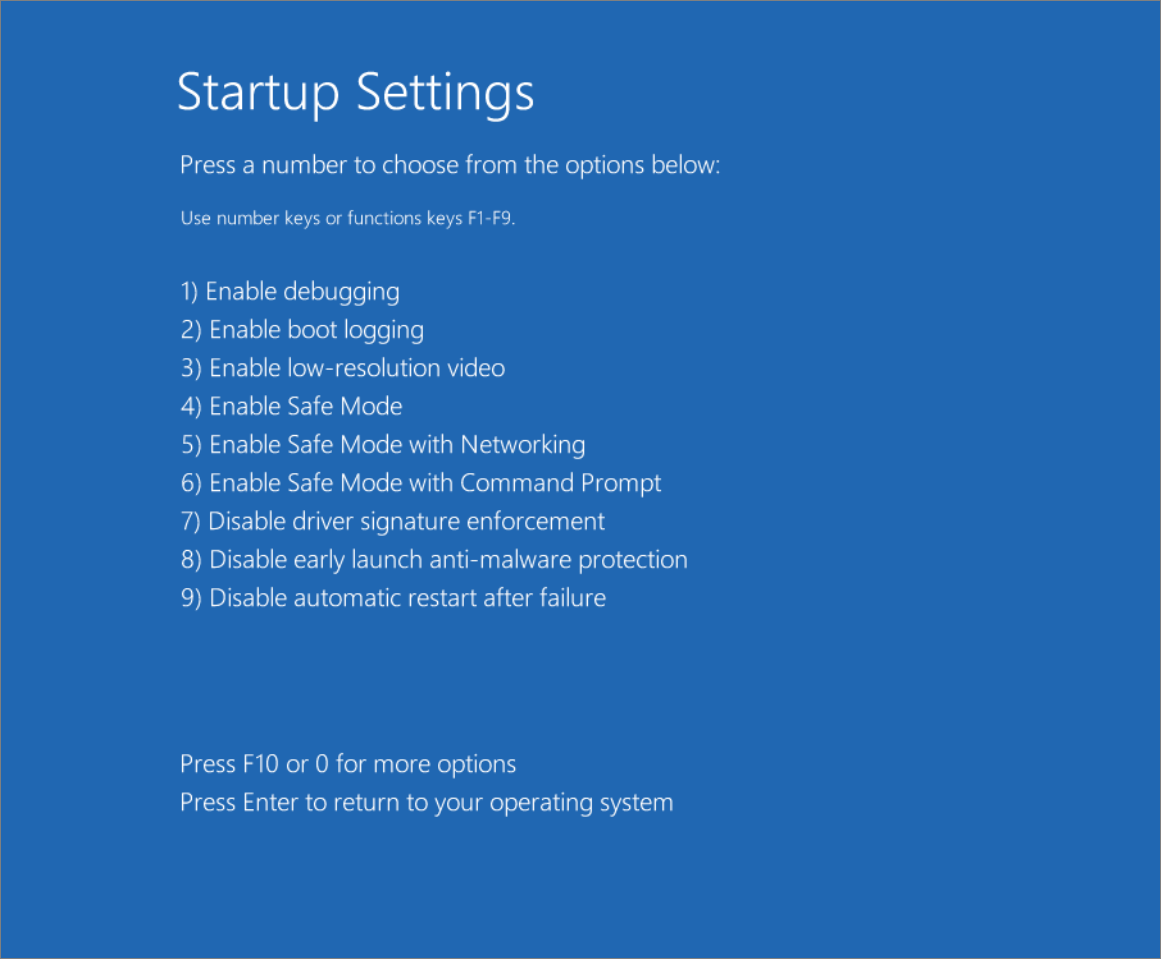 When you start your computer in Safe Mode, it will run with only the essential drivers and services.
Open the Task Manager app and check if the AIService.exe process is still running. If you no longer have the problem, then you can likely remove the malware without issues.
If the process still running, right-click the process and select 'End Process'.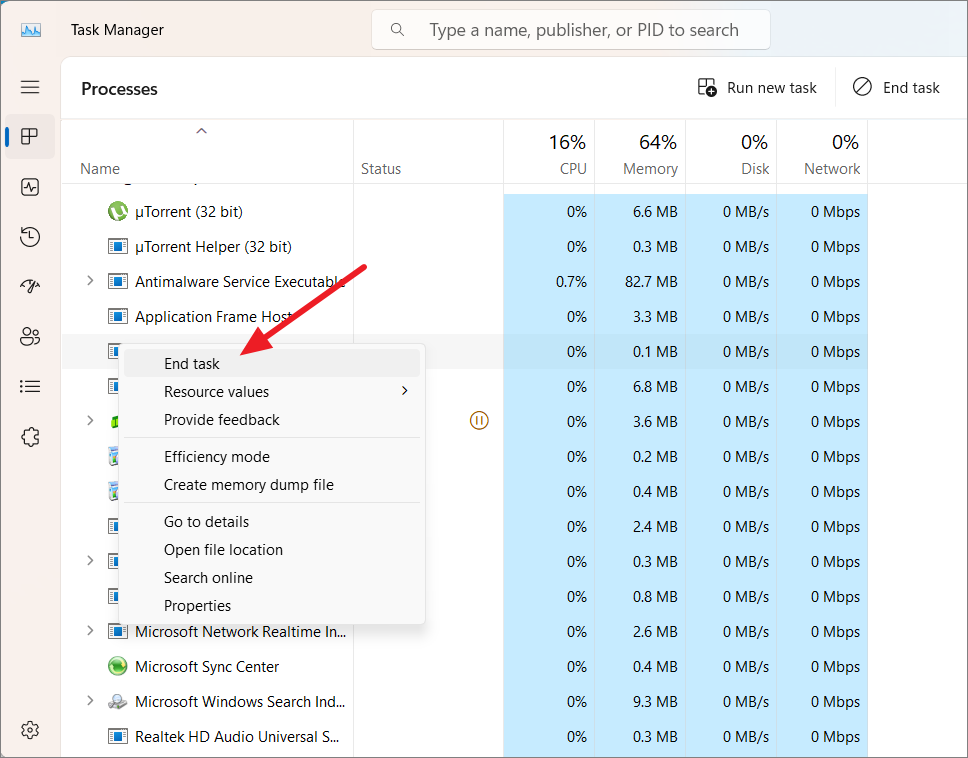 After that, navigate to the process location using the file path you noted down earlier.
Now, delete the AIservice.exe file and any other files that are associated with AIservice.exe, as well as the folder it was located in.
AIService.exe could also be located in any of the following folders. So, go to each of the following folders and delete the folder completely:
C:\ProgramFiles(x86)\ Alucsoft\
C:\ProgramFiles(x86)\Alsoft

C:\ProgramData\Alucsoft
C:\Users\[your user name]AppData\Local\Alucsoft
Remove your Browser Extensions
Malware often enters computers through browsers, especially the popular Chrome browser, which does not check the extensions added to its Web Store. If you have recently installed any new extensions, try deleting them to see if that improves your PC or browser performance.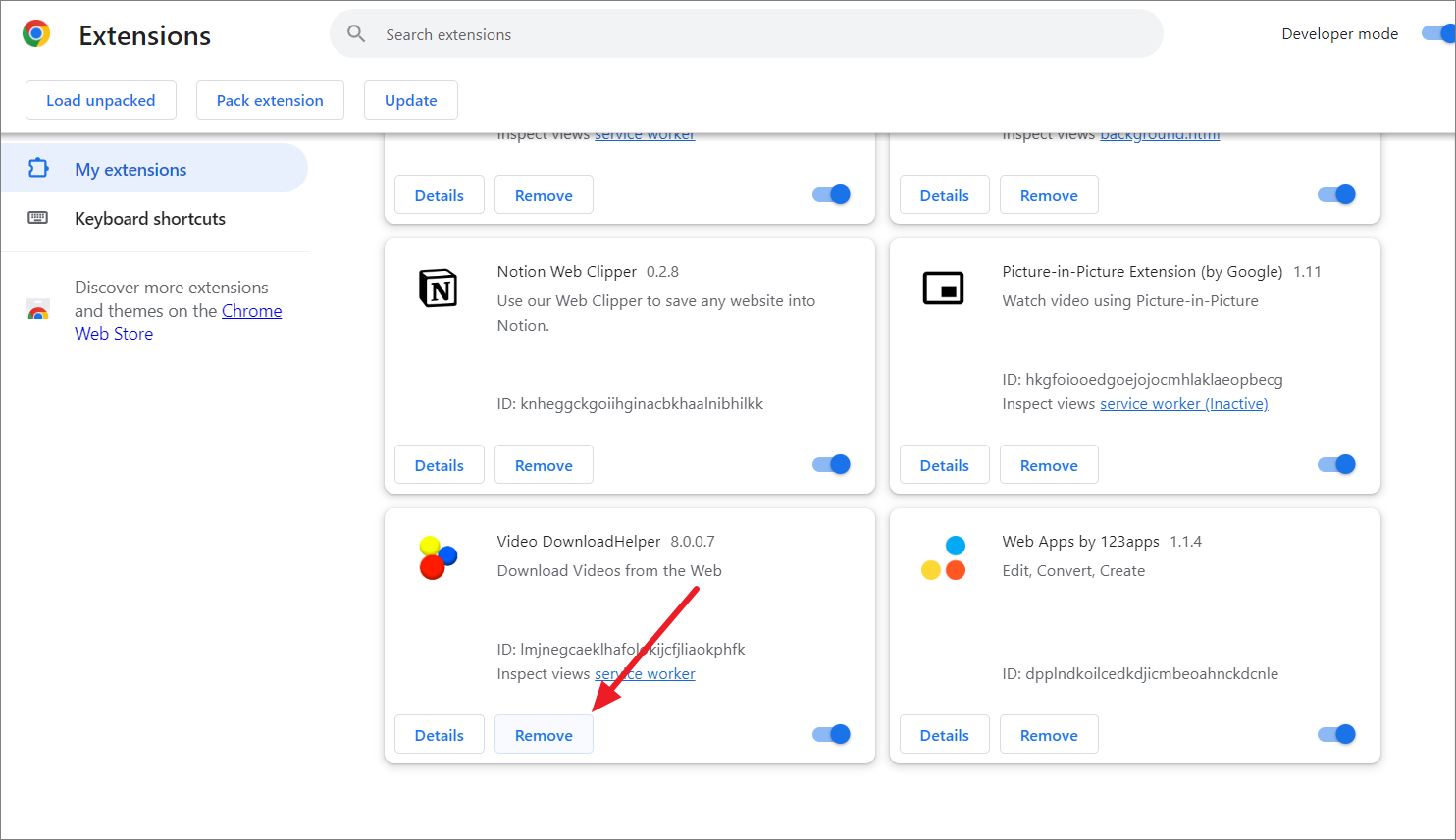 Delete Temporary Files
Additionally, malware may create copies of itself in the Windows Temp folder. To delete these temporary files while in Safe Mode, you can use the built-in Disk Cleanup app.
To launch Disk Cleanup, click the Start button and type 'Disk Cleanup'. Then, select the best-matched result.
When the Disk Cleanup tool opens, select your system drive (C:), and click 'OK'.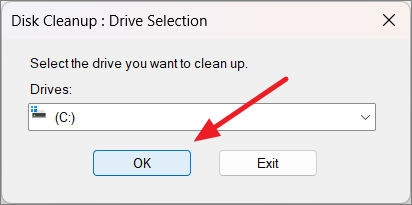 Next, click on 'Clean up system files'.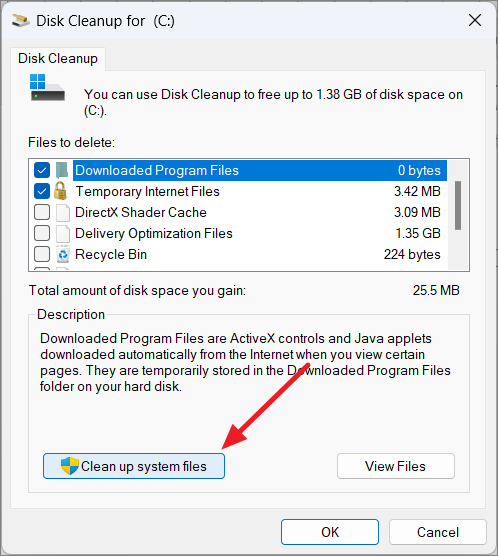 Click 'OK' again.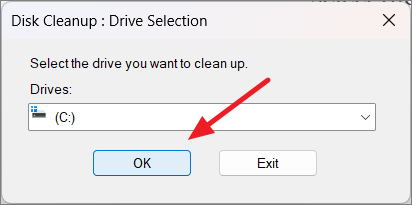 From the list of files to delete, check the boxes next to Recycle Bin, Temporary files, and Temporary Internet Files. Then, click 'OK'.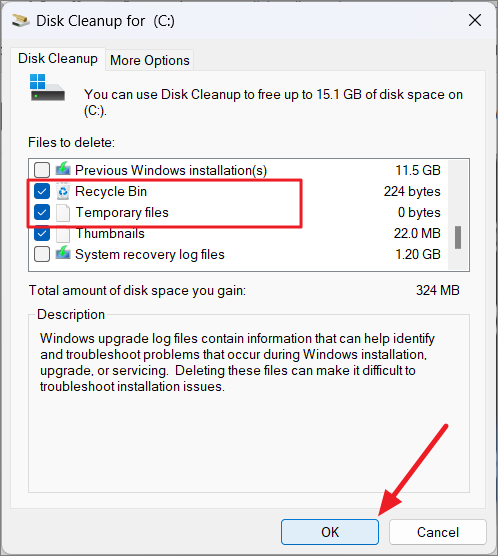 On the prompt box, click on 'Delete Files'.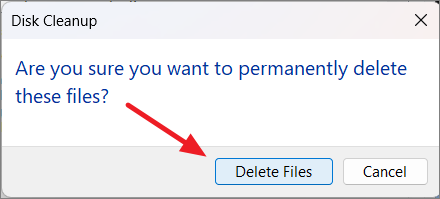 Once the files are deleted, reboot your computer and check if the problem persists.
3. Deny Permissions to the AIService.exe file
Denying all permissions to the AIService file is a way to prevent it from being executed. This can be useful for preventing malware from running, or for preventing unauthorized users from accessing sensitive files. To deny all permissions to a file, follow these steps:
You must be logged into an administrator's account to execute the below process.
Open Task Manager, right-click on the AIService.exe process, and select 'Open file location'.
Once you're inside the AIService folder, right-click on the file and select 'Properties'.
In the Properties window, switch to the 'Security' tab and check if 'Everyone' is listed in the 'Group and user names' box.
If not, click on the 'Edit' button to add it.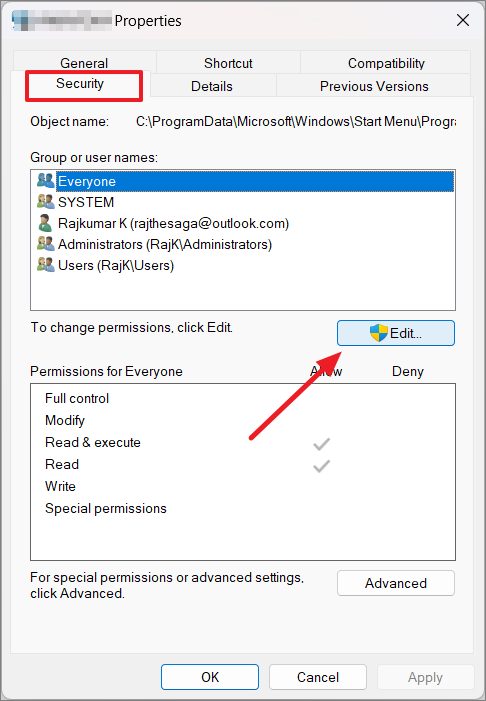 In the Permissions dialog box, click the 'Add' button.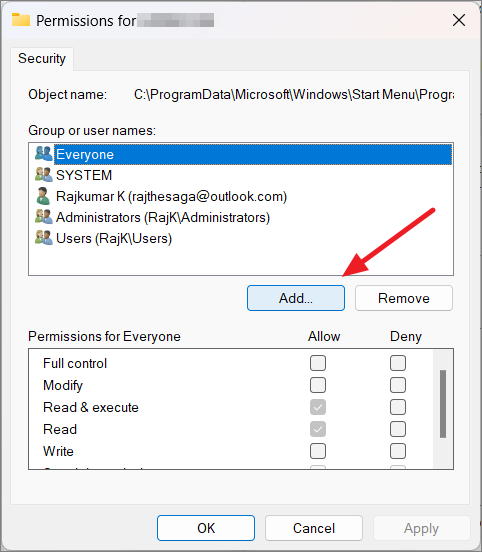 Next, click the 'Advanced' button in the Select Users or Groups window.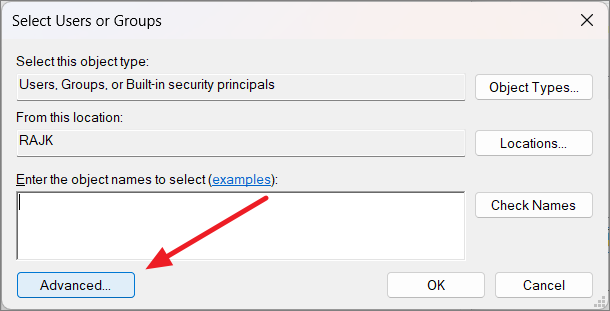 After that, click 'Find Now' to list all the users and groups on your computer.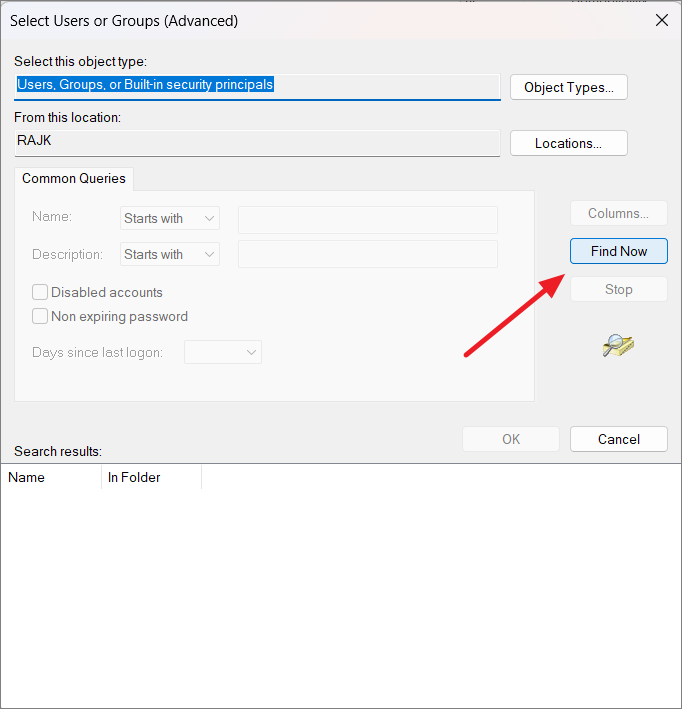 Under the Search results, find and select 'Everyone'. Then, click 'OK'.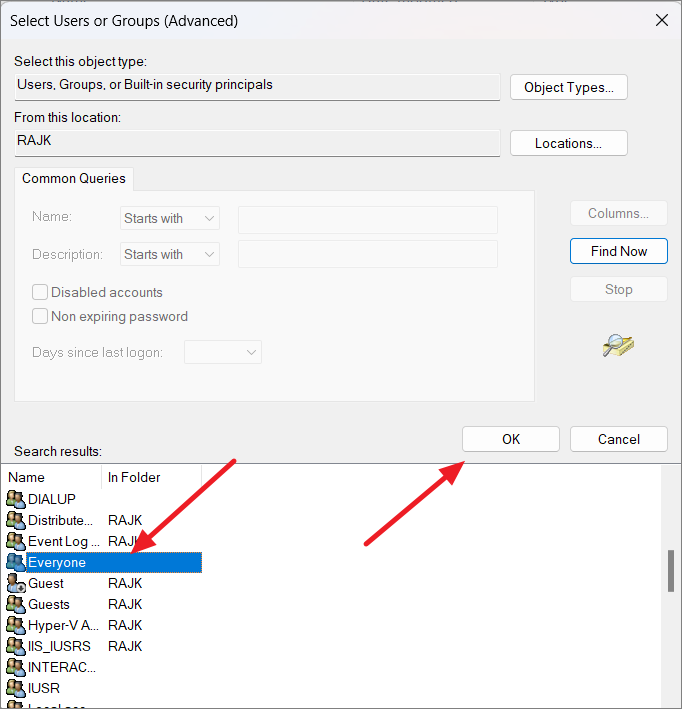 Click 'OK' again.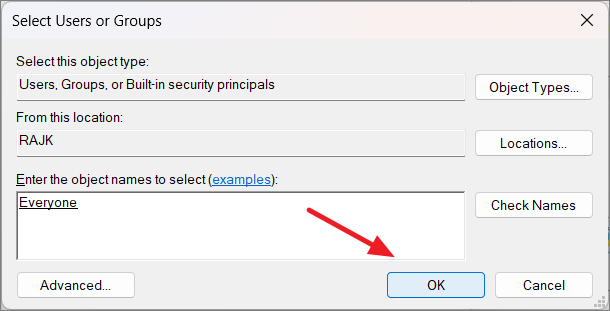 Now, select 'Everyone' under the Group or user names section and check all of the boxes under 'Deny'. Then, click 'Apply'.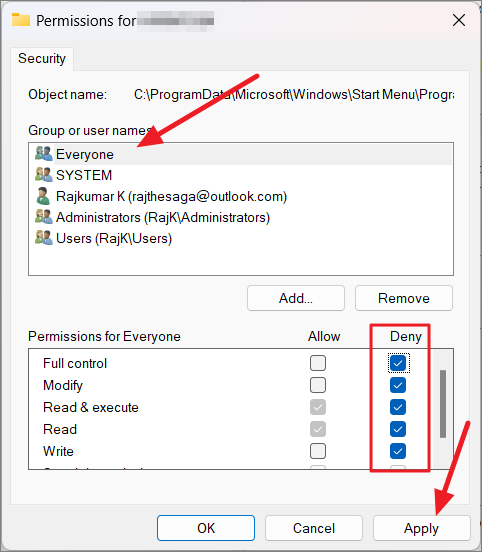 On the Windows Security prompt, click 'Yes' to deny access to all users and groups to the file.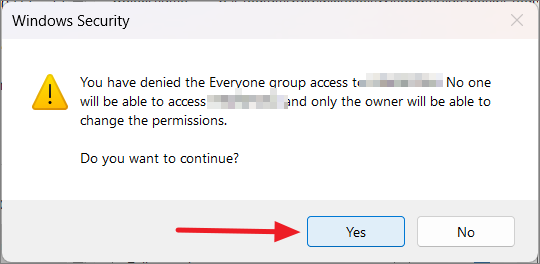 Then, click 'OK'.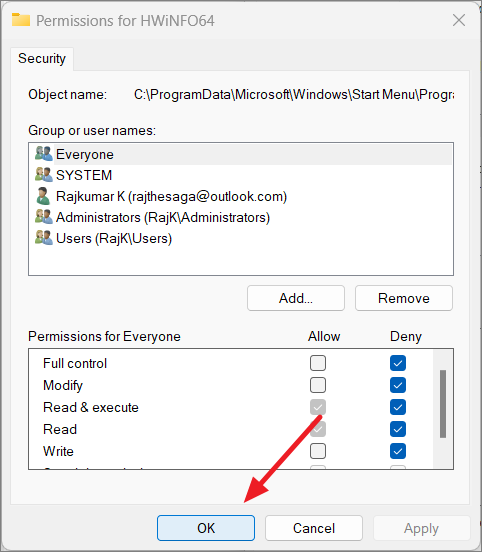 Next, we need to disable inheritance and special permissions for everyone for the malware to prevent it from running. To do this, follow these steps:
In the same AIService Properties window, click the 'Advanced' button.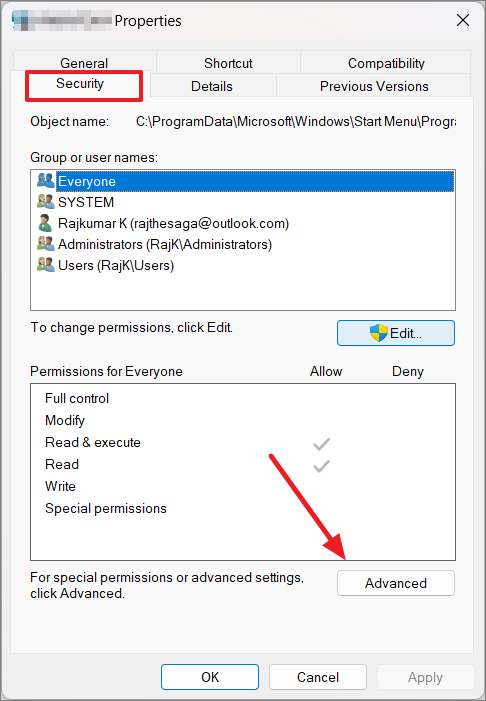 In the Advanced Security Settings window, click the 'Disable inheritance' button at the bottom left corner.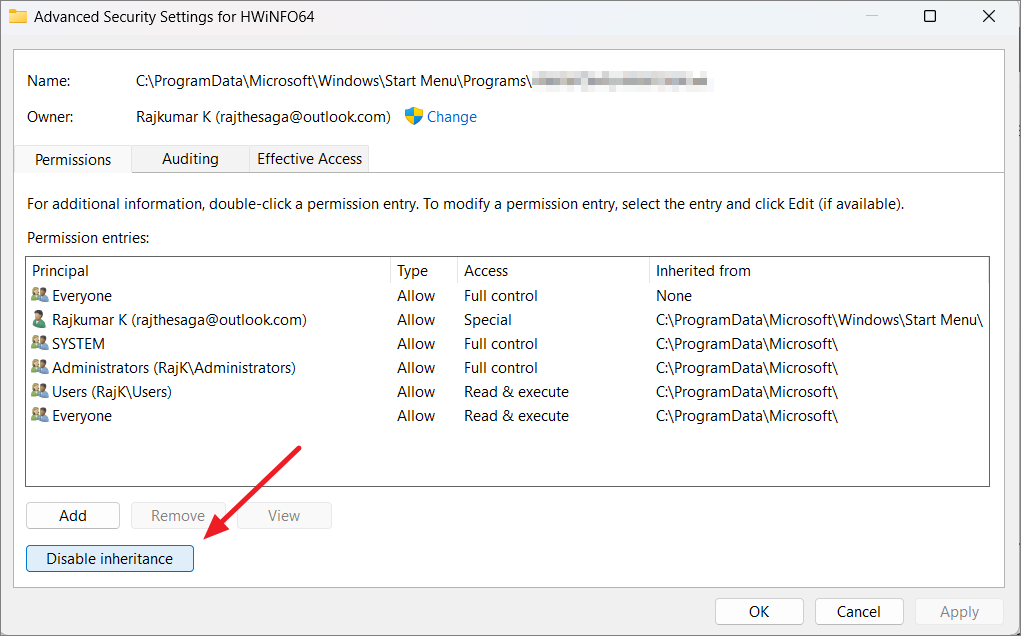 Now, select 'Everyone' from the box and click 'Remove'.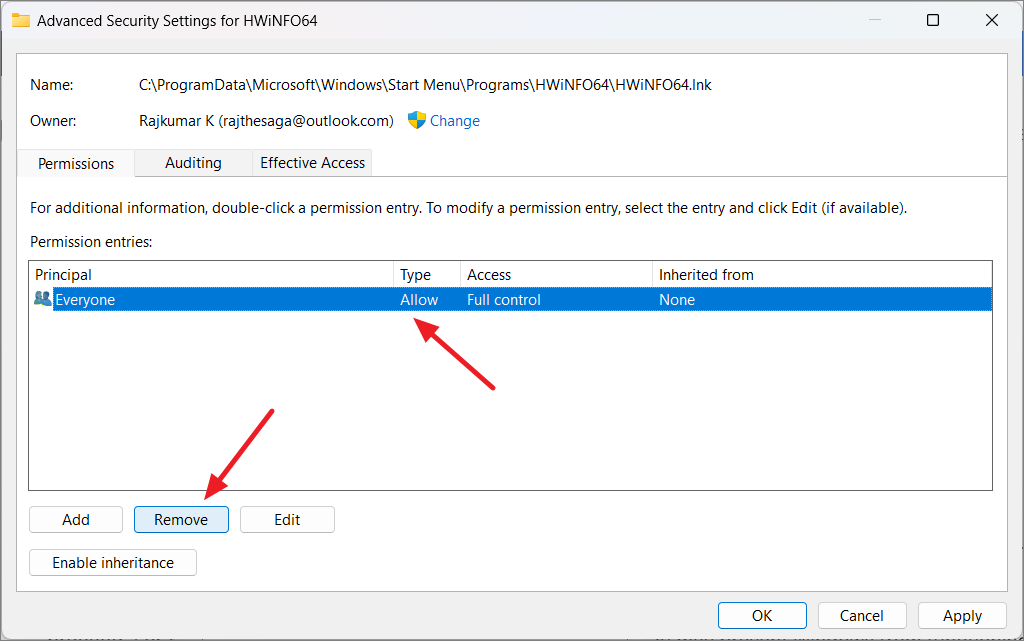 Once you have followed the above steps, the malware file will no longer be able to run for anyone, including yourself.
4. Clean Boot your Windows
Clean boot is another simple and effective way to identify and remove malware that is difficult to remove using the normal boot method. It's like giving your computer a fresh start, with only the essential programs and services running. This can make it easier to spot malware that may be hiding or running in the background.
To perform a clean boot, you will need to disable all non-essential startup programs and services. Here's how:
Open the Run dialog box, type msconfig , and hit Enter to open the System Configuration console.
Switch to the Services tab and check if the AIService is listed there. If the 'AIService' is listed, uncheck it and click 'Apply'. Then, restart your computer.
If the AIService is not listed, check the 'Hide all Microsoft services' option and then click 'Disable all'.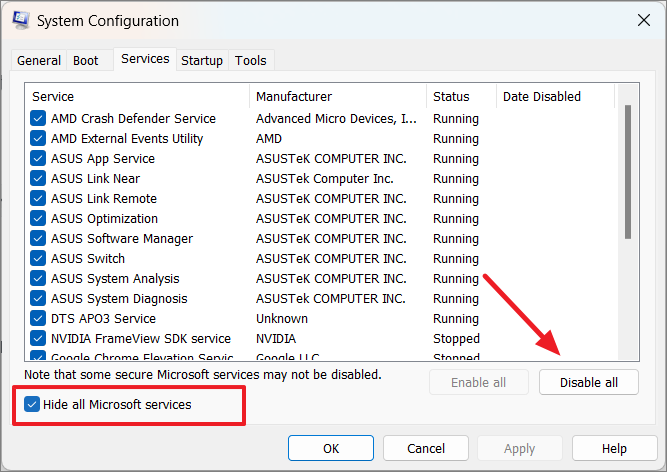 Then, click 'Apply'.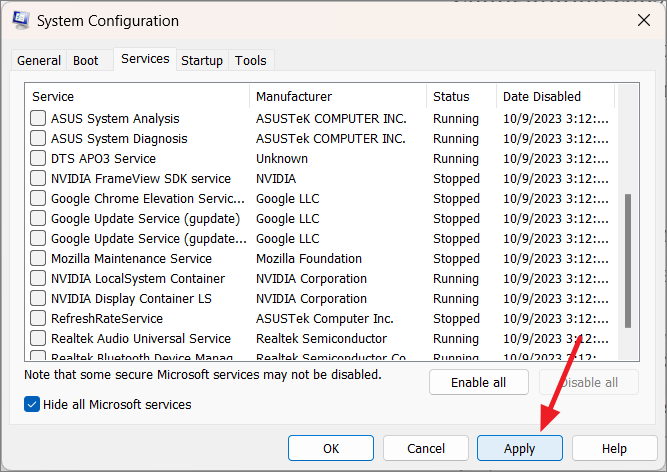 Switch to the 'Startup' tab and click 'Open Task Manager'.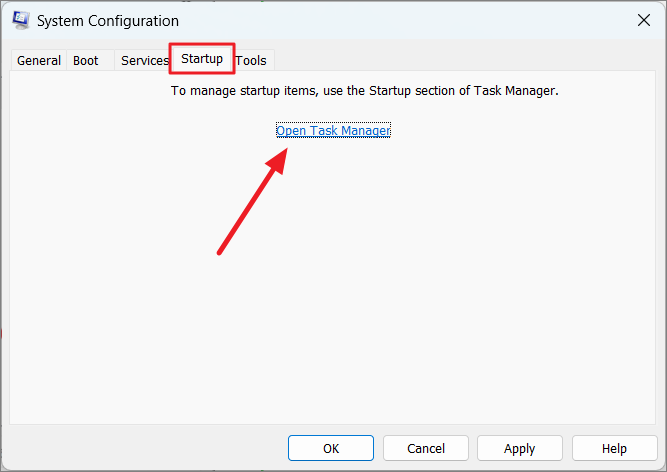 In the Task Manager window, under the Startup tab, right-click each startup item and select 'Disable'.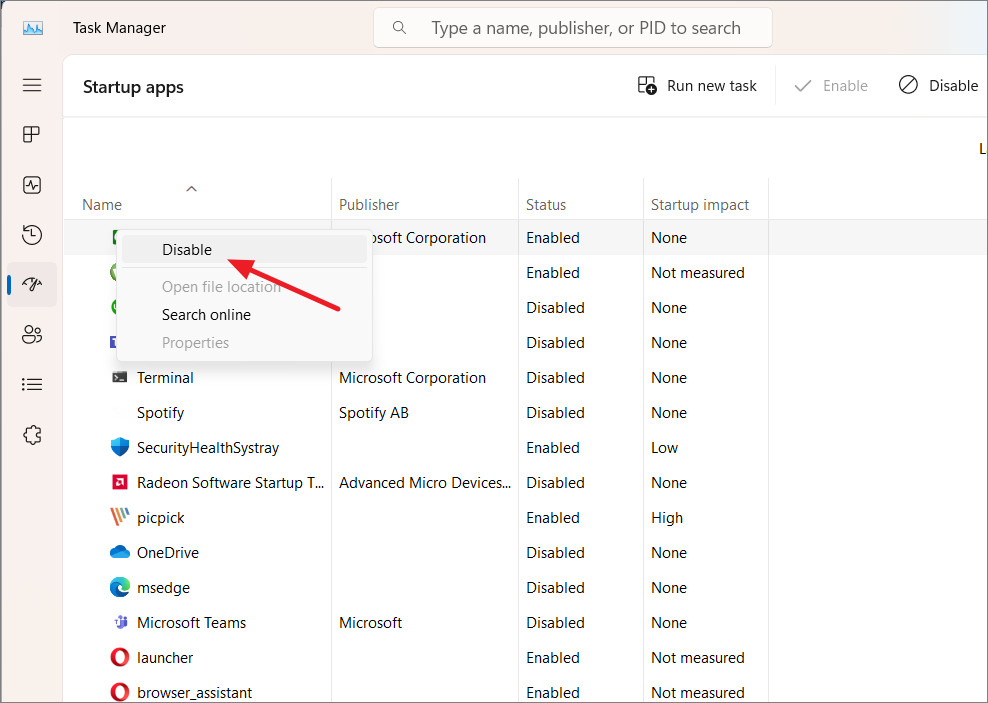 Close Task Manager and then click 'OK' in the System Configuration window.
Restart your computer.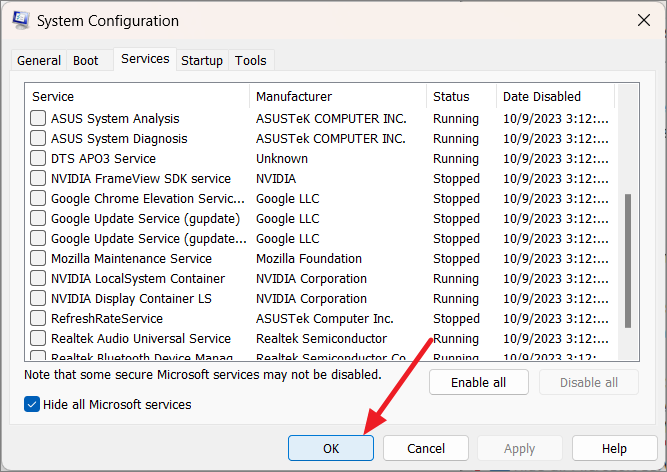 After your computer has restarted, it will be in a clean boot state.
Once you are in the clean boot state, you can try other troubleshooting steps, such as system restore and malware scan.
5. Use System Restore to Remove Malware
System Restore is a built-in Windows feature that can be used to restore your computer to a previous state. This can be useful for removing malware, fixing system errors, and recovering from accidental changes.
In the Windows Search, type 'System Restore', and then select 'Create a restore point' from the result.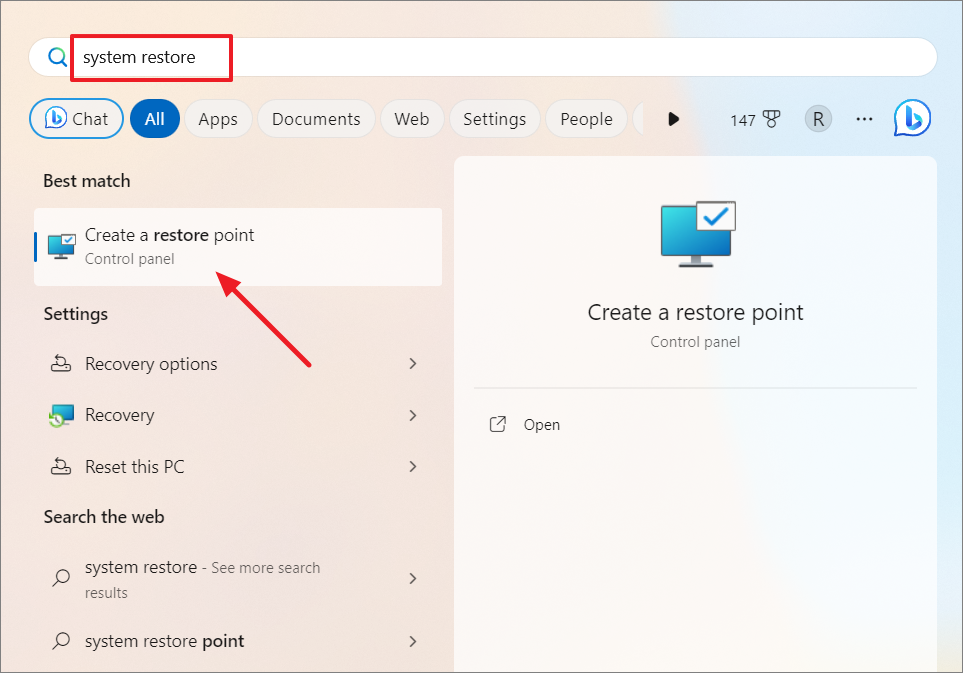 In the System Properties window, click on 'System Restore'.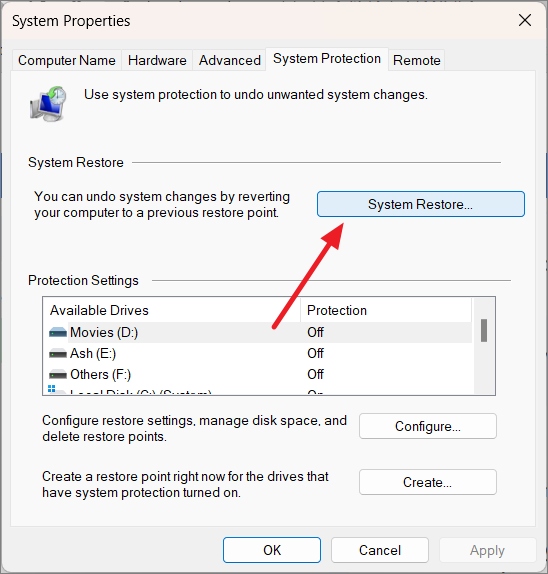 After that, click 'Next' to continue.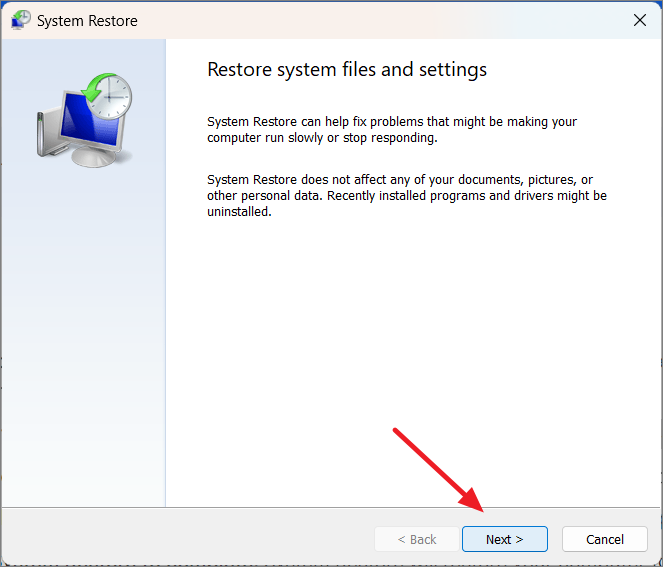 Choose a restore point that was created before you think your computer became infected with malware and click 'Next'.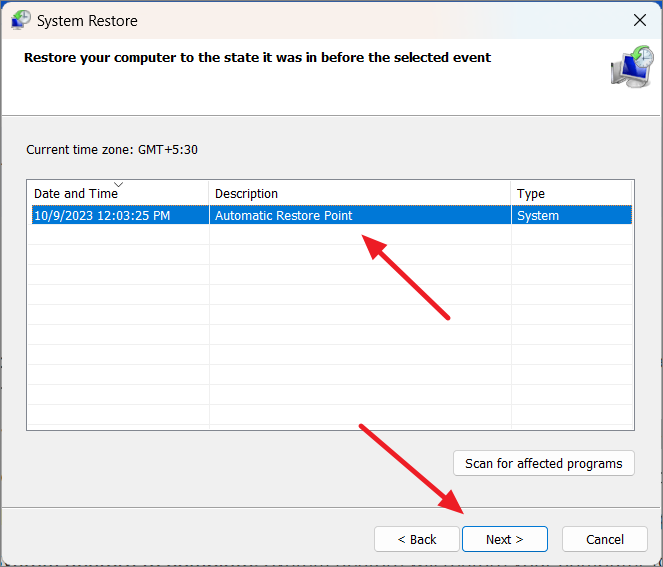 Finally, click 'Finish' to confirm the restore point.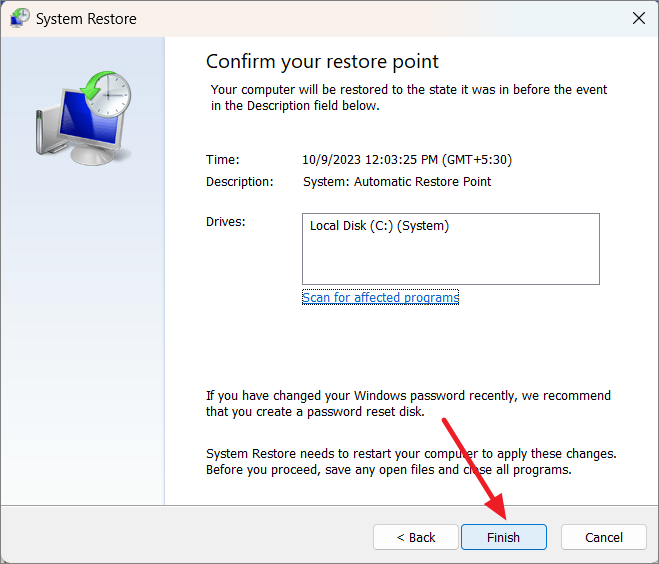 System Restore will put your computer back to the way it was on the day you chose the restore point. It may take a while, but it should remove the malware. If you're still having trouble, you may need to use a premium malware removal tool.
6. Remove Malware Registries in the Registry Editor
Malware can sometimes hide in other parts of your system, such as the registry or temporary files. If you're still having problems with malware after removing it manually or using an antivirus program, check your registry for malware entries.
The Registry Editor is a powerful tool that can be used to modify the Windows Registry. However, it is important to use the Registry Editor with caution, as making incorrect changes can damage your system.
Open the Registry Editor. To do this, type regedit in the Run command and press Enter.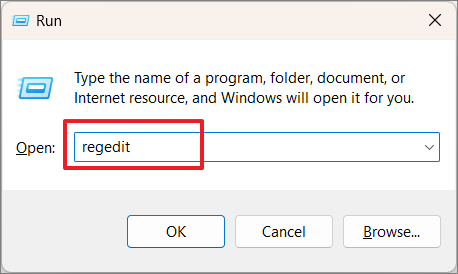 In the Registry Editor, navigate to the following key:
HKEY_CURRENT_USER\Software\Microsoft\Windows\CurrentVersion\Run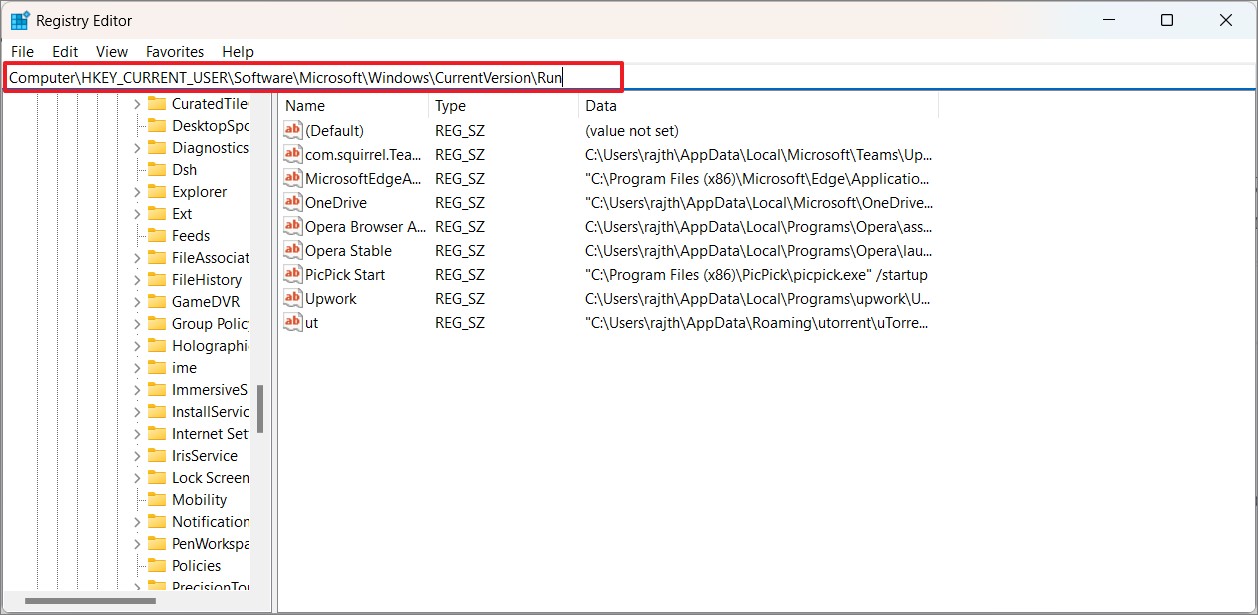 Look for any values that seem suspicious. For example, if you see a value that points to a file you don't recognize, or if you see a value with a name like AISerive or AI App or anything related to that, it may be malware.
To delete a malware value, right-click on it and select 'Delete'.
Then, close the Registry Editor.
7. Remove Malware Scheduled Tasks
Malware like AIService.exe may create a scheduled task in Windows Task Scheduler to ensure that it is automatically reinstalled every few minutes or hours after it has been deleted. This task may run at regular intervals to keep the malware on your system.
To remove malware scheduled tasks, follow these steps:
Open Windows Task Scheduler. You can do this by searching for 'Task Scheduler' in the Windows search bar, or by pressing Windows+R and typing taskschd.msc.
In the Task Scheduler window, navigate to the 'Task Scheduler Library' on the left side of the screen.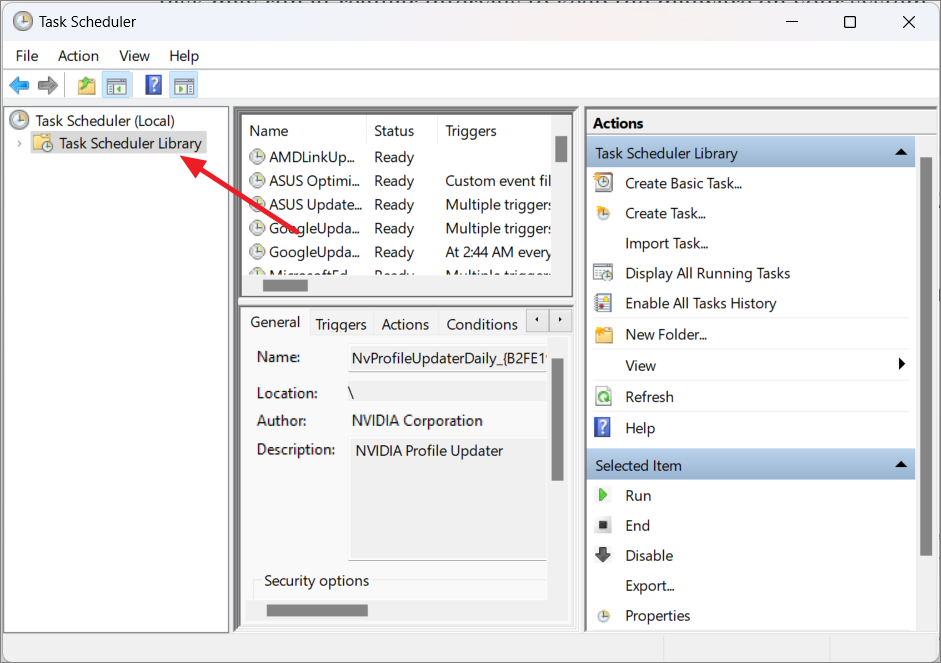 Find the scheduled tasks related to the Malware in the list of tasks. It usually has the same name as the process like AI App or AIService.
Right-click on the malicious task and select 'Delete' from the menu.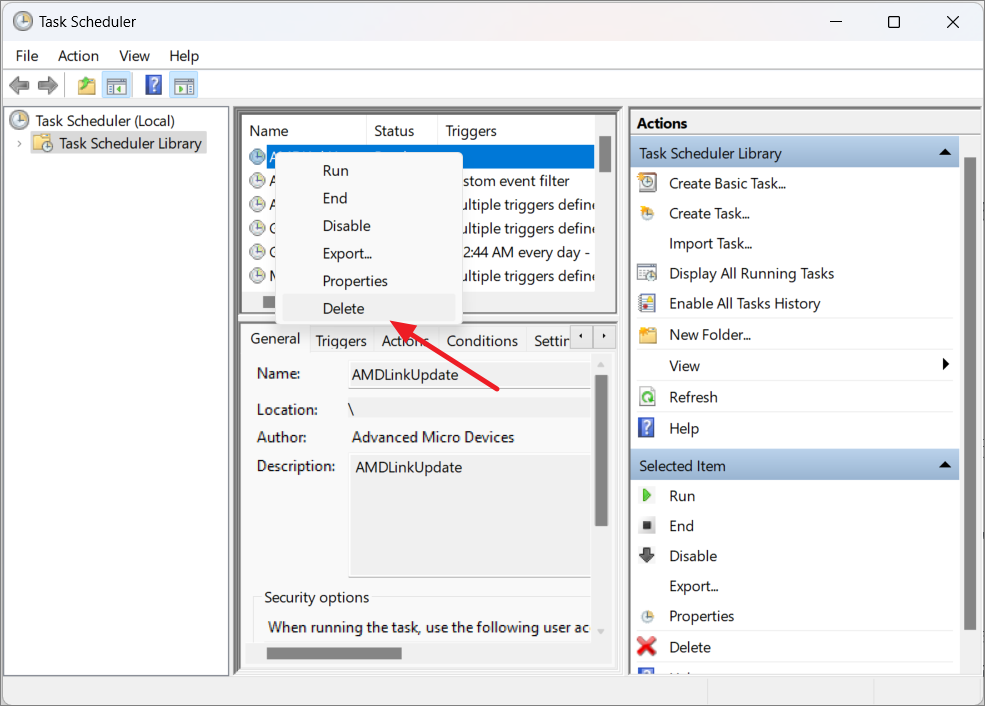 If you are unsure whether or not a scheduled task is malware, it is best to leave it alone. You can always consult with a computer technician for assistance.
8. Reset Your PC
If you've tried all the above methods, but you're still not able to get rid of this annoying malware, you may need to take more drastic measures, such as resetting your PC and reinstalling Windows.
Before you start, you'll need to back up any important files that you're sure aren't infected, or upload them to the cloud so they don't spread to other devices. (Regular backups are a good idea anyway!) You'll also need to gather any passwords or product keys that you'll need to restore your PC to a working state.
Open Windows Settings and go to the 'System' tab.
In the right-side pane, select the 'Recovery' tile.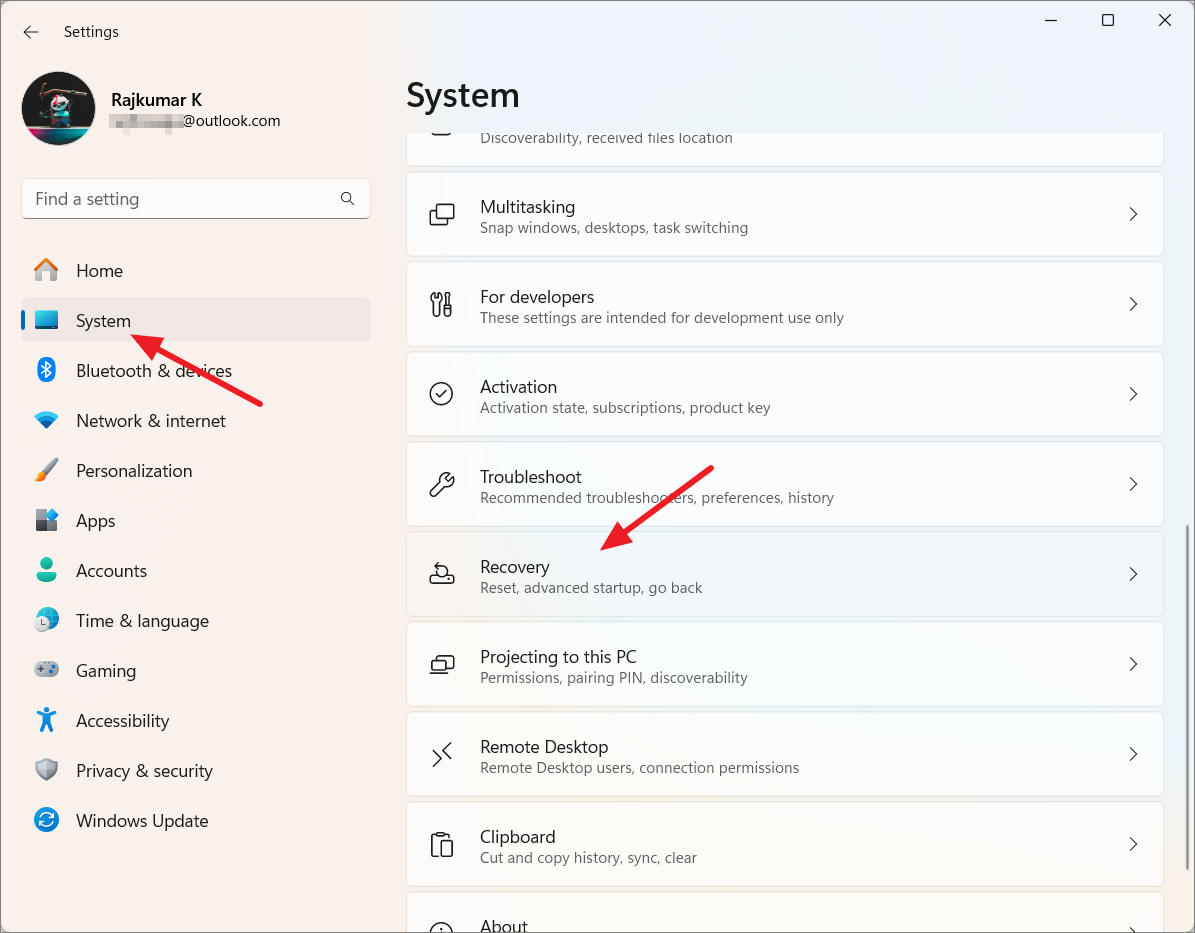 Under Recovery options, click on 'Reset PC'.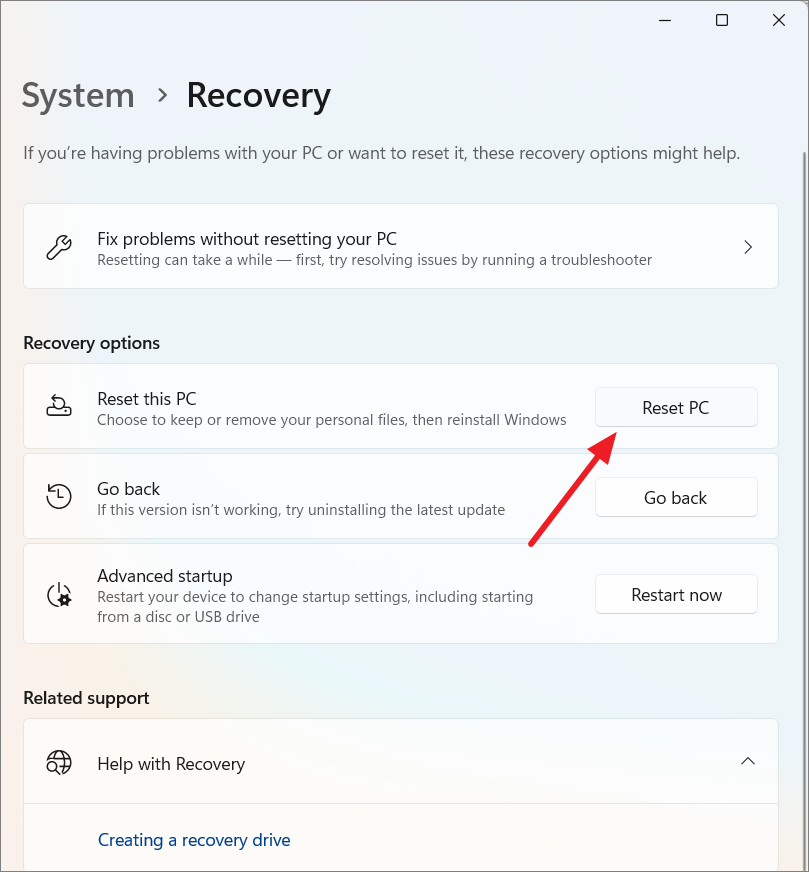 Select 'Keep my files' to remove third-party apps, drivers, and settings while keeping your personal files, or select 'Remove everything' to delete everything.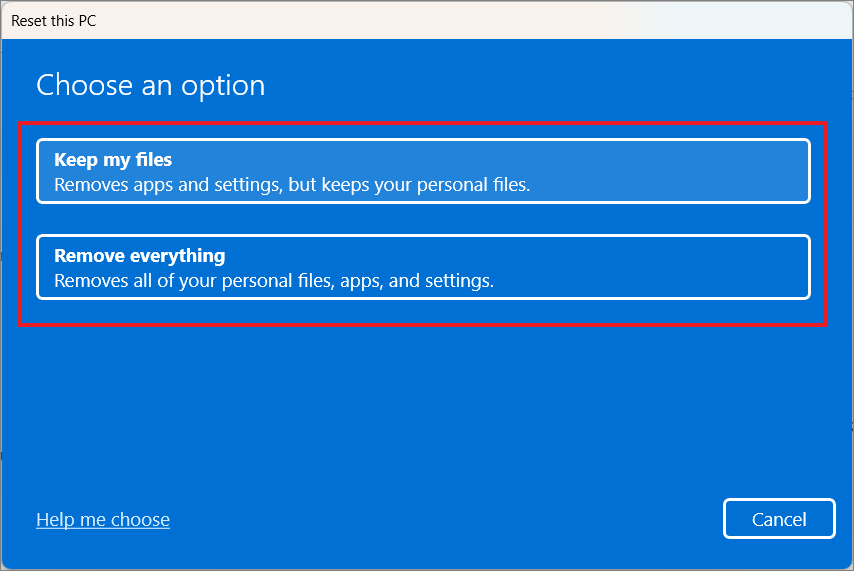 Next, choose how you want to reinstall Windows:
Cloud download: Windows will download and install the latest version of Windows 10 from the internet. This requires a stable internet connection and around 4 GB of data.
Local reinstall: Windows will reinstall the same version of the operating system using the backup image stored on your device. We recommend the cloud download option because local OS files could be damaged or corrupted.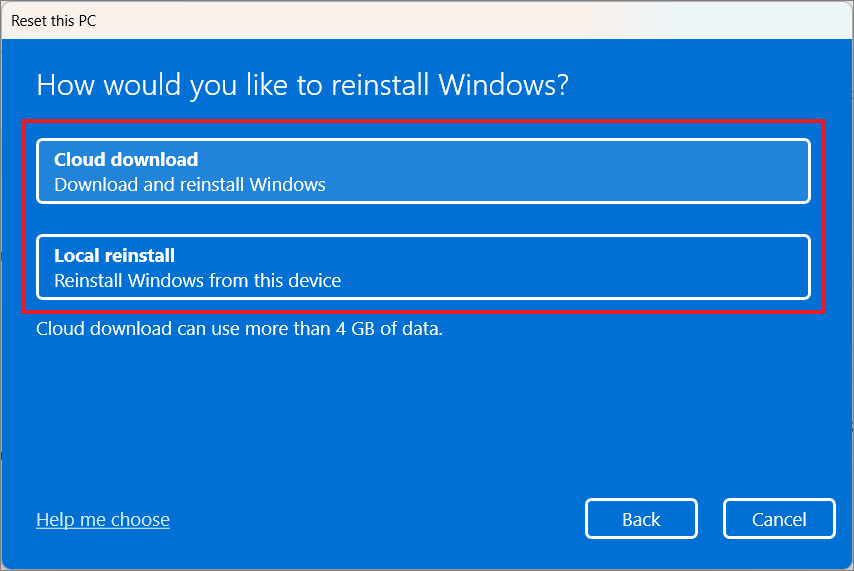 Click 'Next' to continue.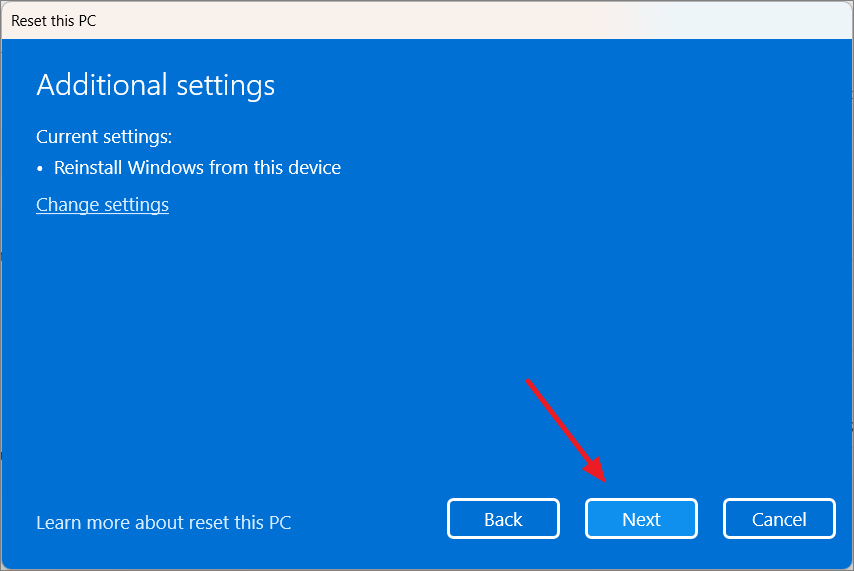 To undo the recent update, click 'Next' to continue.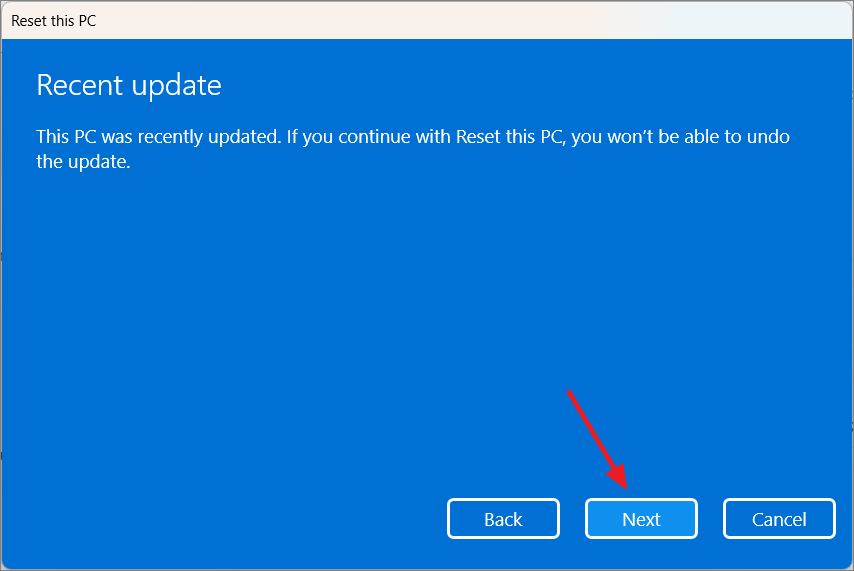 Finally, click 'Reset' to reinstall Windows on your PC.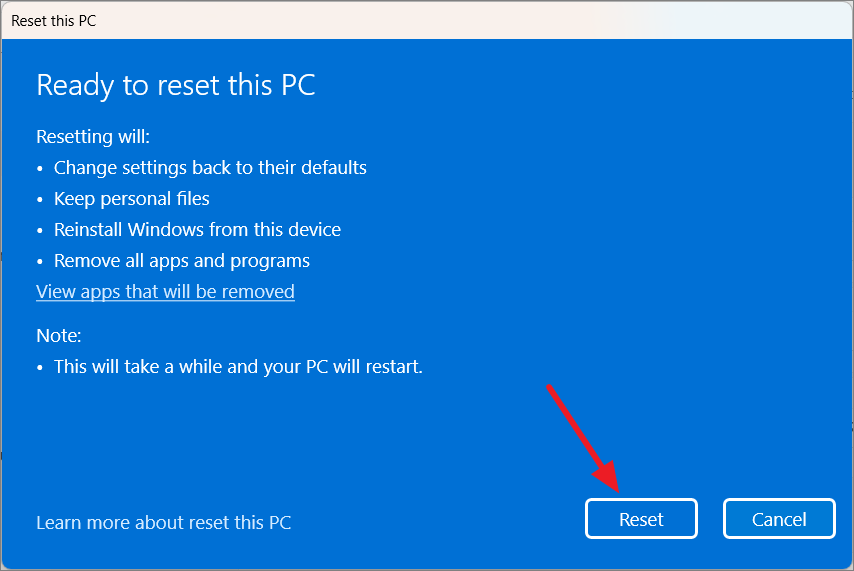 Depending on your choice, resetting your PC should take up a few hours. After that, it will restart a few times. Once everything is ready, you'll need to set up your PC as if it were new. Resetting your PC will get rid of the malware along with all your apps and settings.
---
How to prevent AIservice.exe infections
There are a few things you can do to prevent AIservice.exe infections:
Keep your antivirus program up to date.
Be careful about what email attachments you open.
Avoid downloading software from unknown websites.
Only install software from trusted sources.
Use a strong password manager to create and store unique passwords for all of your online accounts.
By following these tips, you can help protect your computer from AIservice.exe and other malware infections.