Since the work-from-home culture has arrived, it has become an indispensable part of our professional life to depend upon our laptops and computers for every minute thing. However, staring at a screen for long has adverse effects on the eyes and overall health. The blue-rays emitting from a computer screen can diminish your vision and increase headaches.
But one technological feature is being adopted by almost all software programs and applications to come to the rescue. It is the Dark Mode theme. Dark mode turns the screen background black on applications and eases the pressure eyes feel upon looking at computer screens for a long time. Microsoft Teams has added the dark theme in its interface as well. You can enable dark mode on Teams with just a few simple steps.
Enabling Dark Mode on Microsoft Teams
To enable Dark Mode on teams, launch the desktop application first. Then, click on the profile picture icon on the top right corner of the screen and select 'Settings' from the menu that opens.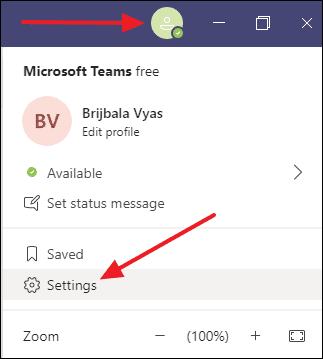 The settings window will pop-up on your screen. In the 'General' tab of settings, you will find three themes on the top of the right panel namely, 'Default', 'Dark' and, 'High Contrast'. Click on the 'Dark' option and the dark mode will enable in your Microsoft Teams app.

After enabling the dark mode, close the settings window. Your Microsoft Teams desktop client will look like this in dark mode.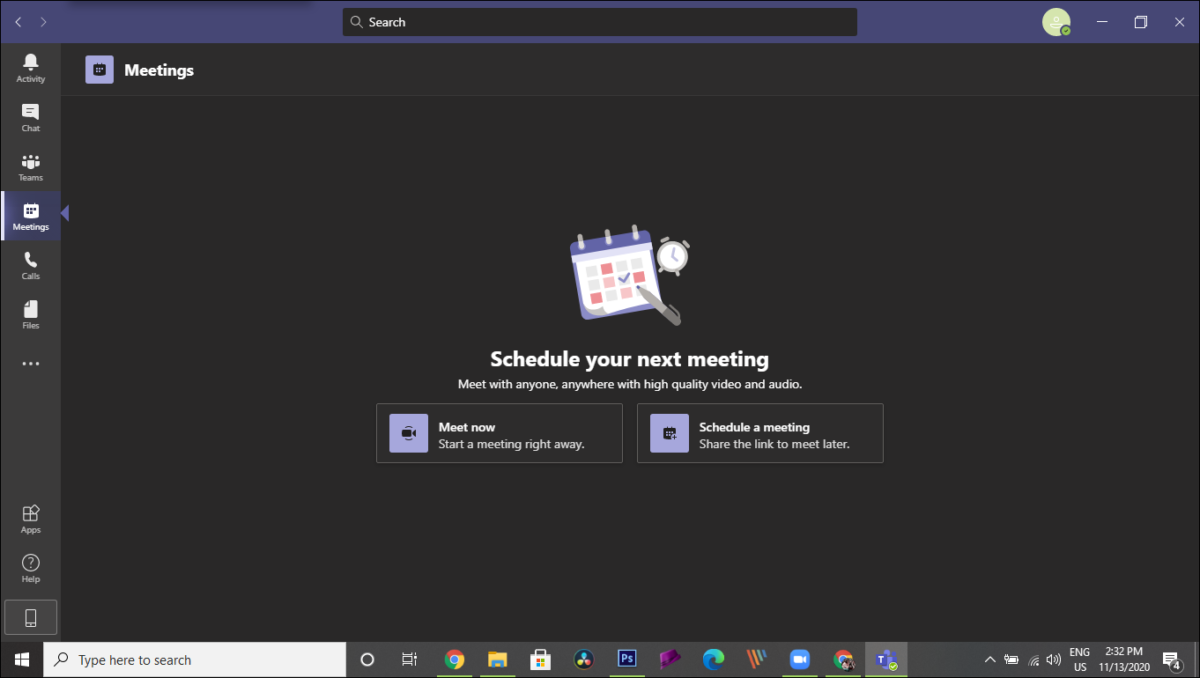 Enjoy working from home comfortably after enabling dark mode on Teams without stressing your eyes and hampering your health.