We all are quite familiar with Google Hangouts, Google's messaging service integrated with Gmail. But Google is planning to soon merge Hangouts with Google Chat, Google's premium messaging service that has been only available for Google Workspace (G Suite) users until now. Google has already begun partially rolling out access to Google Chat for some Gmail account users. If you haven't received it yet, then we may have a trick in store for you to get Google Chat on any Gmail account.
There is a simple trick that can grant you access to Google Chat on your non-premium regular Gmail account. All you need is someone who has access to Google Chat.
If you open chat.google.com while you don't have access to it, you will receive the following message "This account doesn't have access to Google Chat".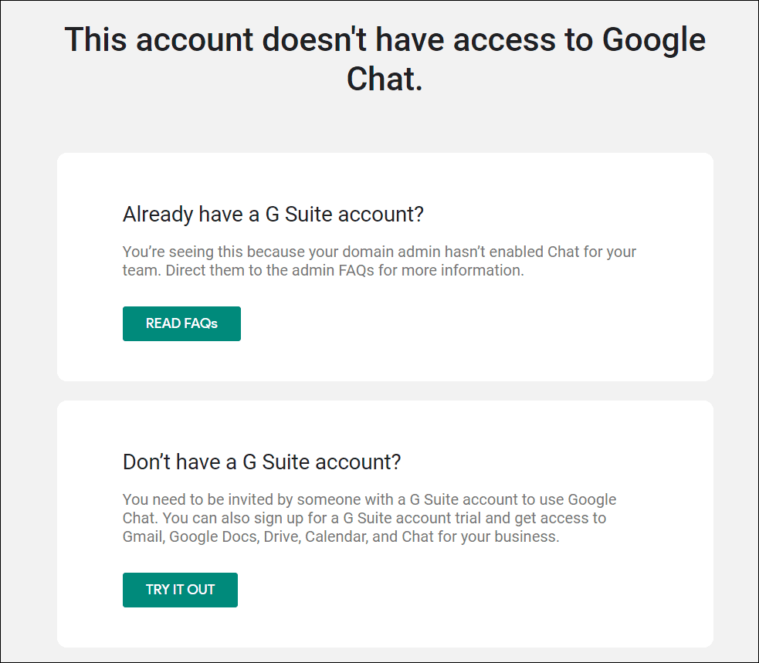 To get Google Chat on your regular Gmail account, you need to first initiate a conversation with someone who has Google Chat enabled on their account.
Send a Chat Request to Someone who has Google Chat
To get started, open your Gmail account, and in the left panel, you will see the 'Hangouts' section. There you will see your name and a button to add contacts for starting a conversation with someone.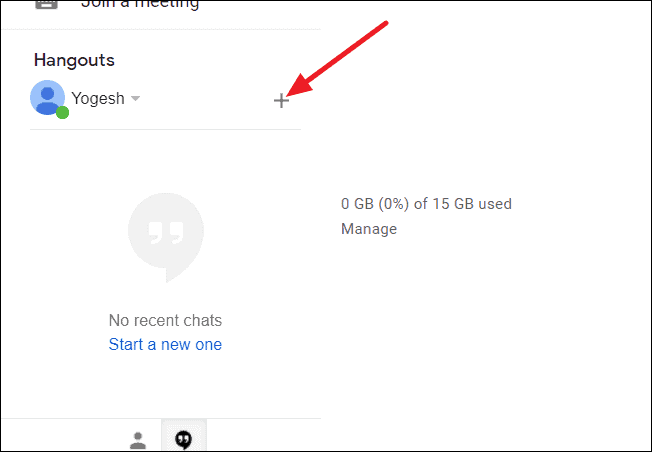 Once you click the '+' button, a search window will open. In the search bar type the Name or Email of the person who you know has Google Chat. Then, select the contact name/email from the 'People on hangouts' section.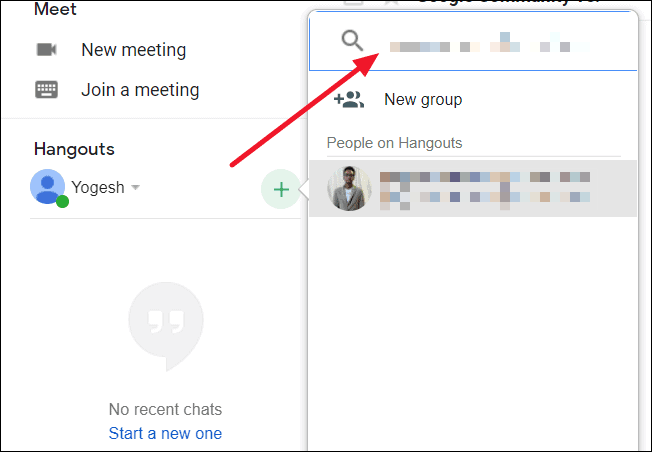 When you click on the contact name/email address, Google Hangouts chat window will open in the bottom right corner of the Gmail window with a 'Send invite' button. Click on that button.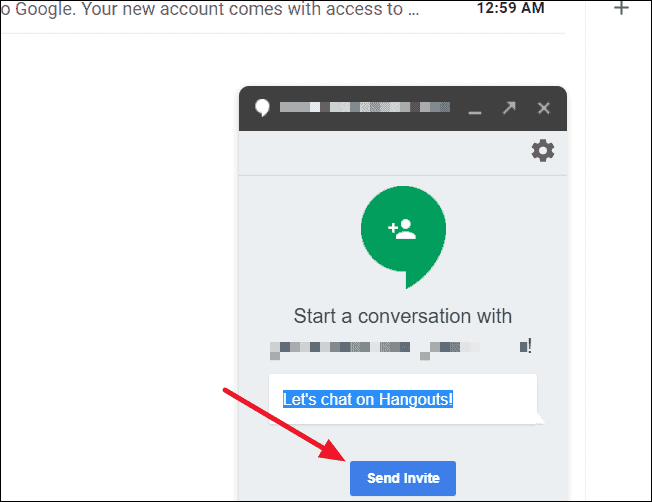 As soon as you click the button, an invite will be sent to your contact and the following message will be prompted.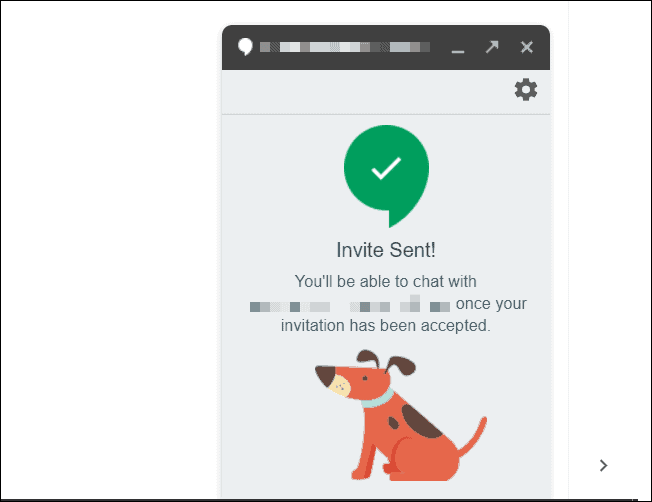 Ask your Google Chat Contact to accept your Chat Request
Wait until your Google Chat contact accepts your invitation to chat. You can direct them to go to chat.google.com. Then, in the top left panel, click on the 'Find people and rooms' search box and select 'Message requests' from the expanded menu.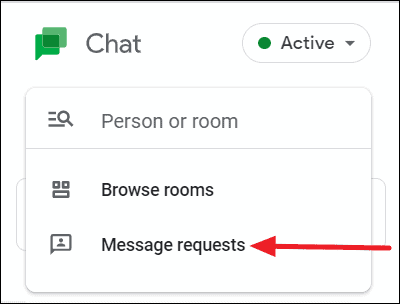 From there, ask the contact to find your invitation request. If the entire panel is empty then check in the 'Spam' section, as requests from external contacts (non Workspace accounts) are placed in the Spam by Google Chat.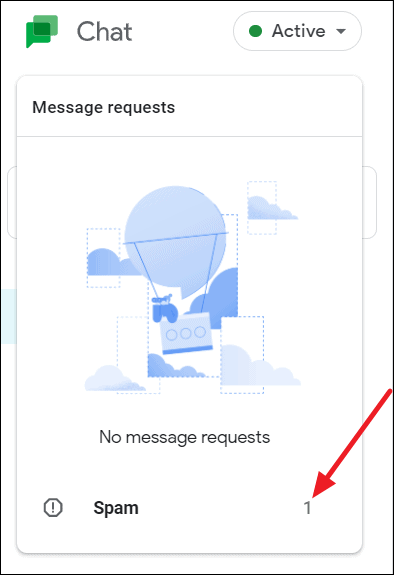 From there, the Google Chat user can select your request by clicking on it.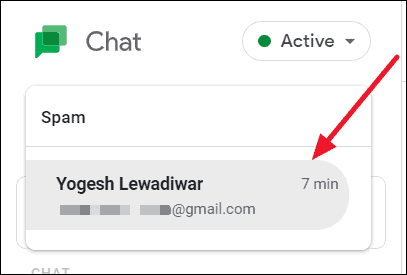 A Google Chat window will open. All that needs to be done now is clicking the 'Accept' button at the bottom of the chat window and then you and your contact can communicate.

However, you won't have access to Google Chat yet. A text message doesn't force Google to enable Google Chat on your Gmail account. For that, you need to ask your contact to send you an image file through Google Chat.
Gain Access to Google Chat
Ask your Google Chat contact to send you an image file from their Google Chat window. To do so, ask the contact to simply click the 'Upload file' button at the bottom of the chat window and select an image to send it to you.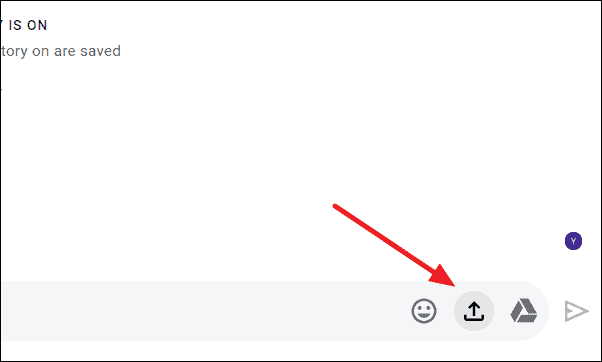 The sent image will appear in chat on the sender's Google Chat window as below.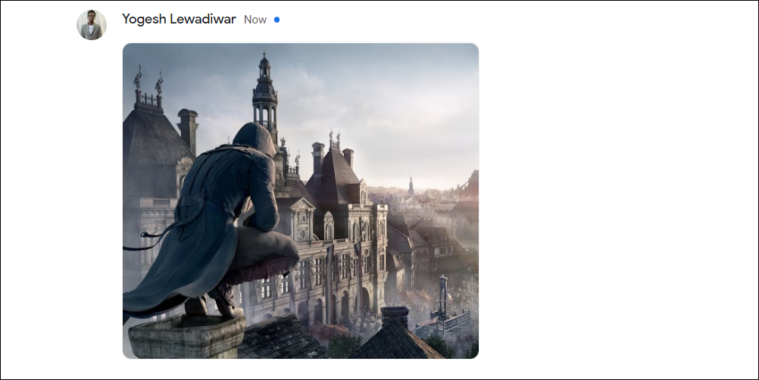 But since you're still using Google Hangouts, you will receive a "I shared [filename] using the new Google Chat.." message on Hangouts with a link to the Google Chat session that your contact is using to communicate with you.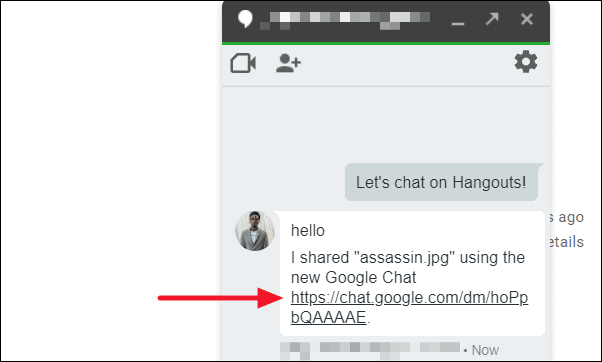 Upon clicking on that link you will be redirected to the Google Chat welcome screen. Here you will see a 'Next' and a 'Skip' button. Click on either of them.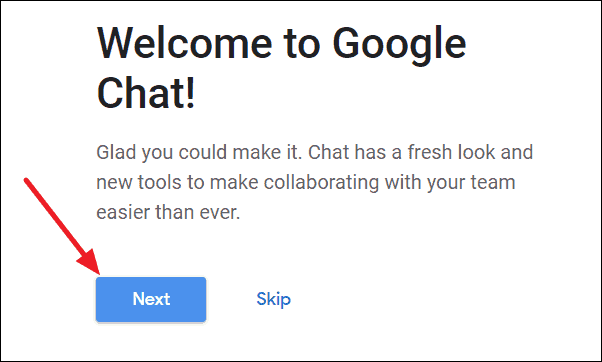 If you click on the 'Next' button twice, you will see a 'Get started' button. Click on it as well.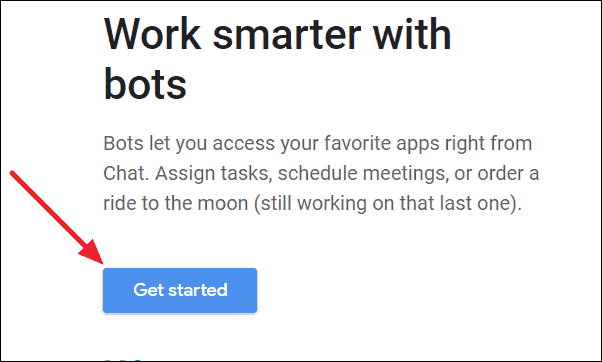 Finally, it will provide you with the choice of receiving push notifications for received messages. If you want to receive the notifications then click on the 'Turn notification on' button else click on the 'Not now' button.
Eventually, the Google Chat window will appear in front of you with your entire Hangouts chat retrieved as follows.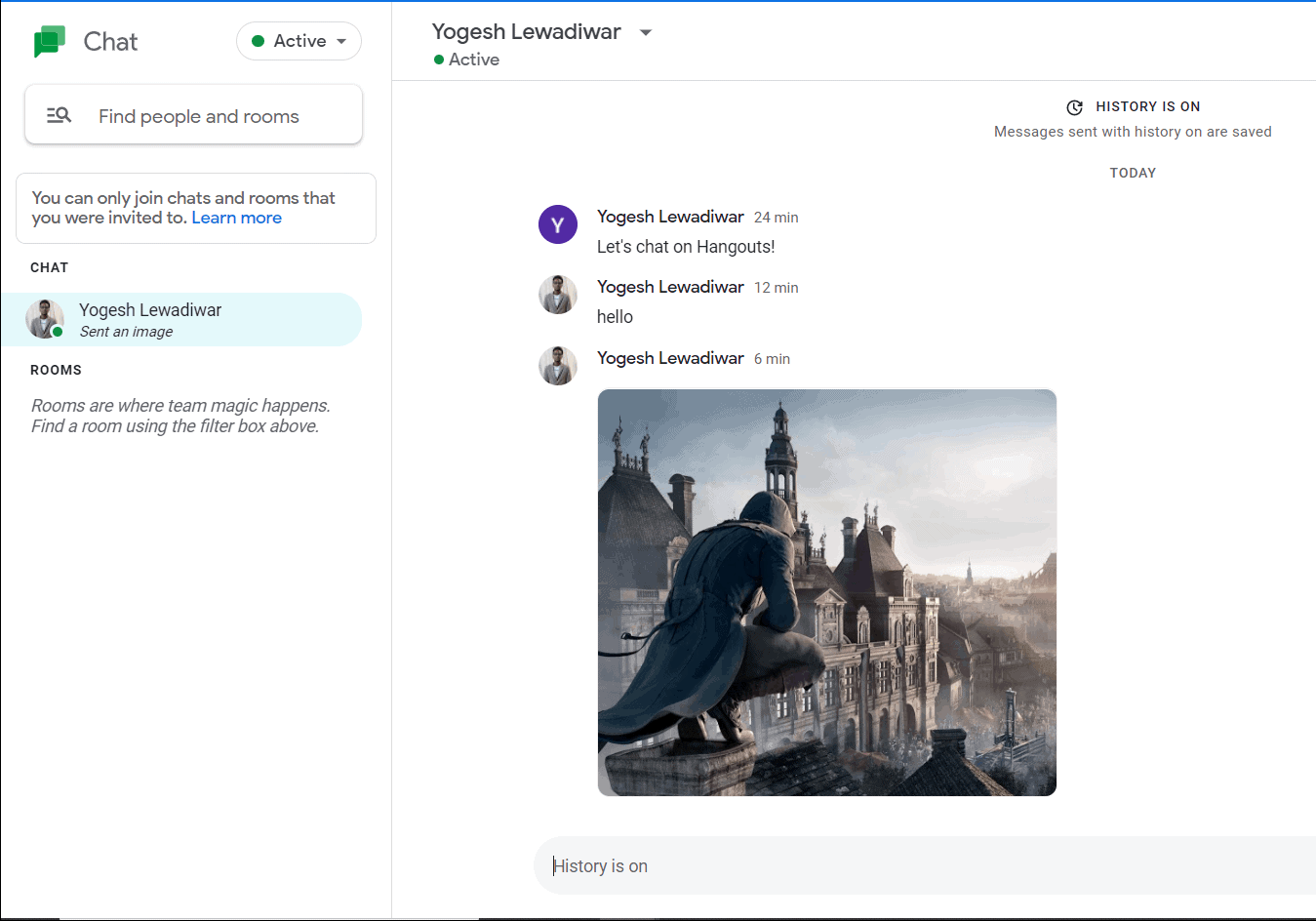 ---
That's it. Now you are all set to enjoy the premium chat experience with Google Chat and rescue your contacts who want to use Google Chat, by granting them access simply by sending an image file. But you can't yet invite a contact directly from Google Chat. First, send the invite from Google Hangouts, and once accepted, you can continue from Google Chat.