Working from home has a lot of challenges. One of those challenges shouldn't be inappropriate lighting in the video call, making it incredibly hard for others to properly see you. But alas! The truth is, it is one of the challenges.
Most of us are scrambling to find good lighting conditions in our house. We chase the natural light, open the drapes, adjust our workstation to get the best angle, and what not! And then there's the plague of those who have to attend meetings at night. There's no natural light source for them to run after. And artificial lighting is not perfect – at least for video calls – at everyone's home.
And even if it is, there are family members to think of. It's not like everyone can turn all the lights on in their makeshift home office without troubling others in the house. It's curious how something so small can cause so much distress!
But not anymore, at least not for Zoom users! Zoom now has a low light setting that can brighten your video when there's not enough light in your surroundings.
To enable low light mode in Zoom, first, go to Zoom app's settings by clicking the 'Settings' icon on the main screen of the app.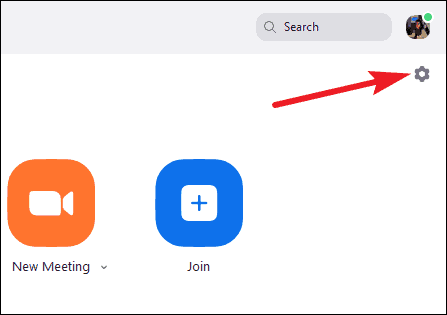 Then, go to 'Video' settings from the navigation menu on the left.
In the video settings, click on the checkbox for 'Adjust for low light' to enable it.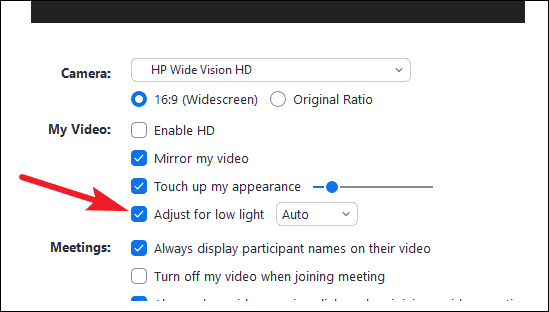 There are two setting modes for low light: Auto and Manual. The default setting is Auto. It will automatically adjust for low light as it sees fit, modifying it for different situations. You can see your video on the preview screen to see the results.
If you're not happy with the automatic adjustment, you can manually set it. Click on the drop-down menu to expand it and select 'Manual' from it.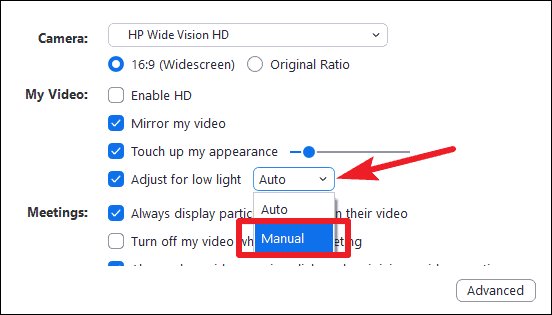 An adjustment bar will appear when you select manual low light setting. Slide the button on the slider to manually set the value for low-light adjustment until you're happy with the result.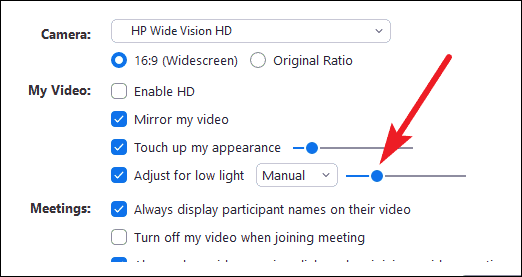 ---
The low-light adjustment setting might feel like a small addition to Zoom but definitely a meaningful one. Now, you don't have to worry about finding the correct lighting or disturbing someone else during the night to look proper during a video call. You can do that with just a click.