Dark Mode is all the rage right now in the tech community. Almost all the apps and operating systems have them. And it's no wonder the feature is garnering this much popularity. Not only is it gentler on the eyes during those late evening hours, but it has also got serious aesthetic qualities as well. In fact, many people prefer to use dark mode exclusively, day in and out.
Google has also pushed Google Search onto this bandwagon now. Testing for a dark mode in the popular search engine has been ongoing for quite a few months now. And it seems like it's reaching a rollout phase, even if it is a slow roll-out.
Enable or Disable Dark Mode on the Desktop
The Dark Mode feature is slowly rolling out. And if you're fortunate enough to be a part of this early rollout, you can enable/ disable it in a jiffy.
But how would you know if the feature has reached you yet? Do a quick Google search – it could be anything. You'd get a notification in the top-right corner saying, "Dark theme is available."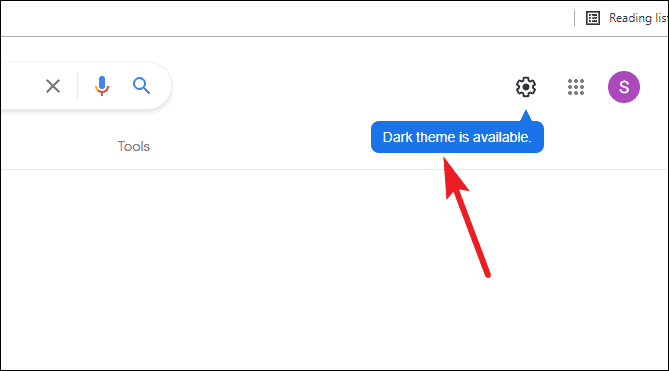 It is possible that the notification might have come and gone away without you noticing, but if your Google search page has a gear icon next to the profile and Google apps icon, it means you're in! To enable or disable the dark mode, click this 'Gear' icon in the top-right corner.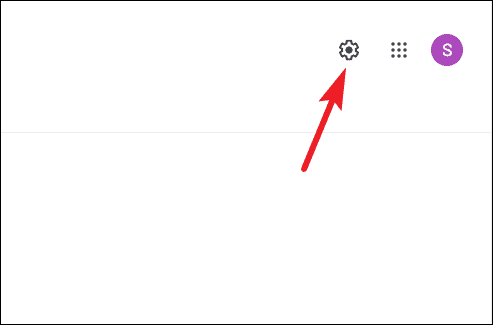 A context menu will appear. The last option on the menu would say 'Dark Theme: Off'. Click it to turn on the dark theme.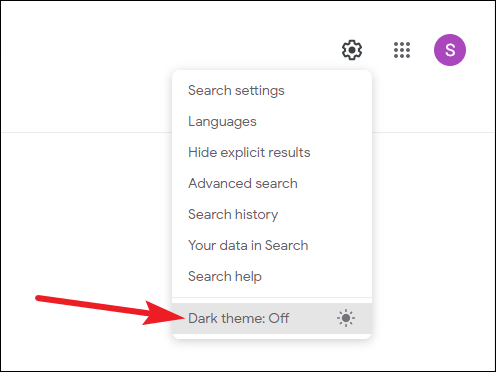 Dark Theme will be turned on, with the search page a dark grey color, the multicolor Google icon now white, the icons in the top-right corner, that were previously black, now white – you get the gist.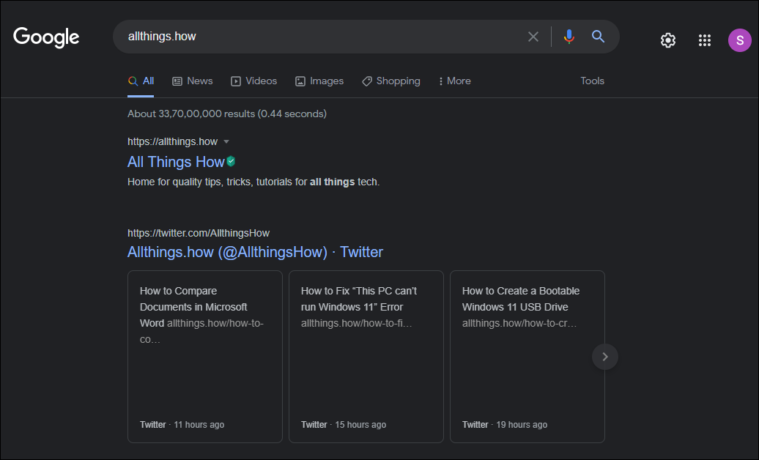 To disable Dark theme, go to the gear icon again and click 'Dark Theme: On' option.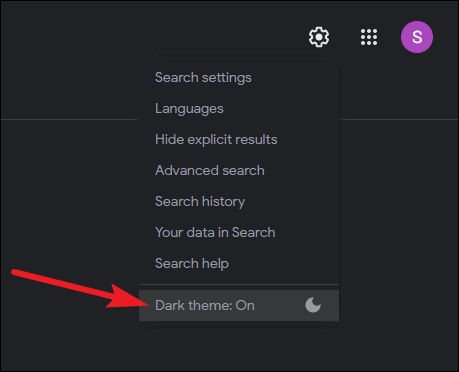 There is also another way you can turn on Dark Mode, and it offers an additional option than just enabling/ disabling Dark Mode. Click the Gear icon and select 'Search settings' from the menu.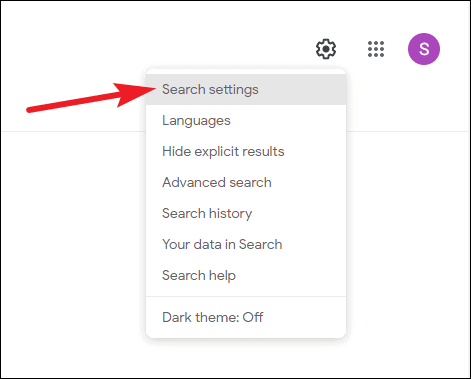 Then, go to 'Appearance' from the navigation panel on the left.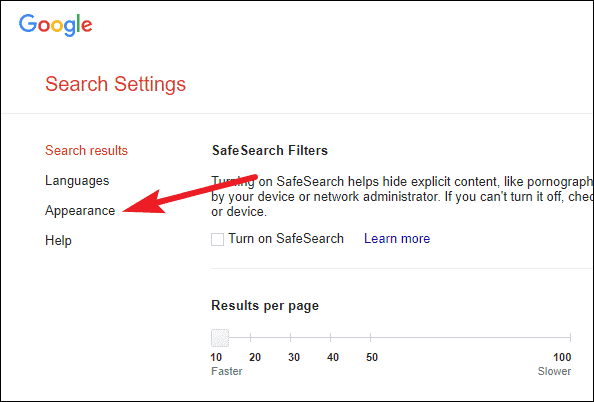 Other than the 'Dark Theme' and 'Light Theme' options, there's a third option: 'Device Default'. If you select it, your Google Search will go in Dark mode only when your system is in too.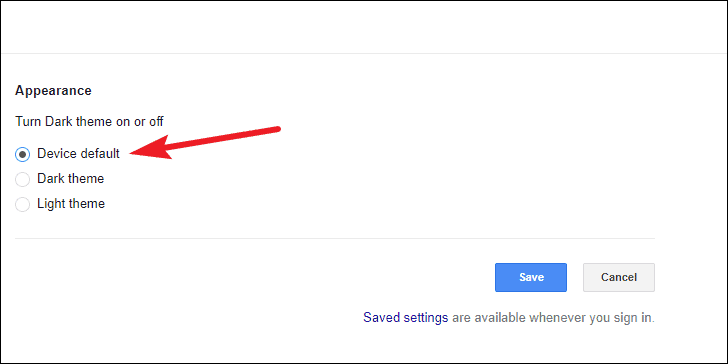 And a few more options will appear dark in addition to the usual options when you simply have 'Dark Theme' on. The keywords you type in the Address Bar, for one.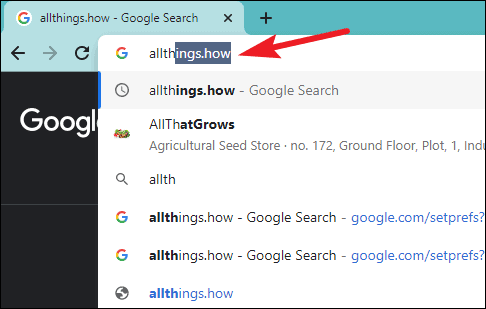 Try Out Your Luck If you're not Part of the Rollout Yet
If the feature hasn't reached you yet, but you badly want the dark theme in Google Search on your desktop browser, you could try one thing. But it could be a miss or hit, and it won't always be consistent. What you need to do is turn on the Dark Theme for your Windows or Mac system.
For a Windows system, open the system settings. Click the 'Windows' icon and select the 'Settings' option. You can also use the keyboard shortcut 'Windows logo + i' to open settings.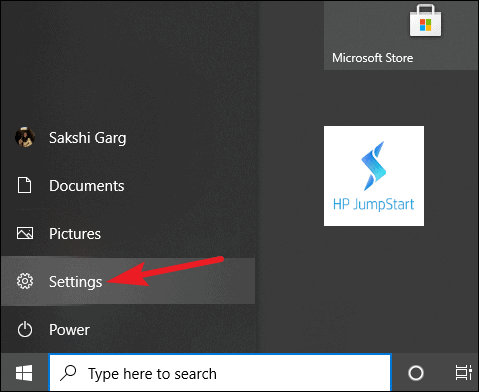 Then, go to 'Personalization' option.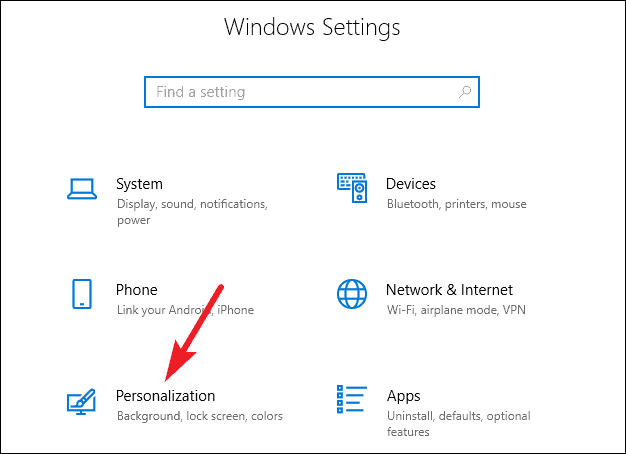 Click the 'Colors' option from the navigation menu on the left.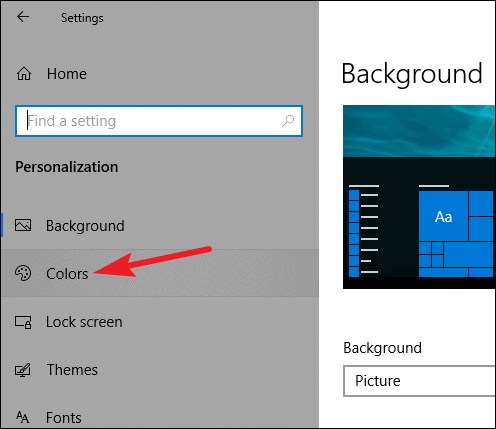 Then, select 'Dark' under the 'Choose your default app mode' option.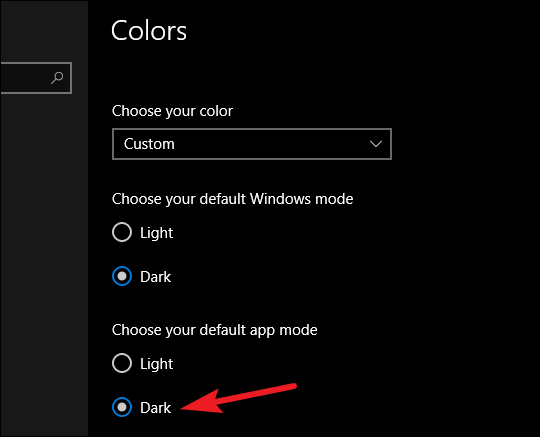 Now, open your browser and do a random Google search. With any luck, you could get to preview the dark theme in Google search. Many people have since testing for the feature started.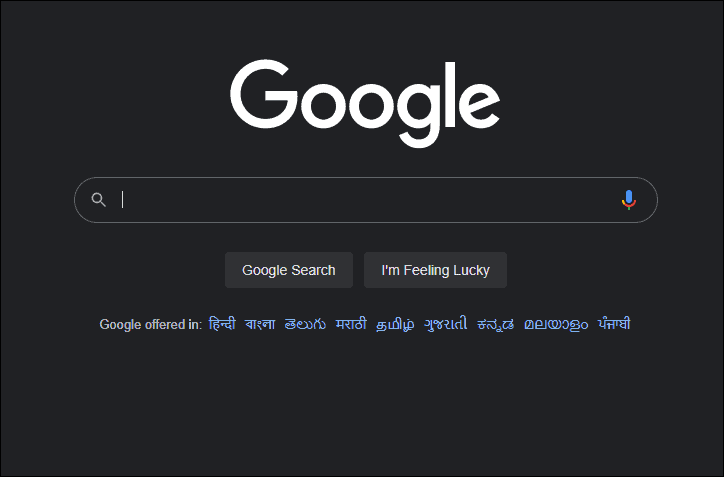 If it doesn't happen right away, try keeping the Windows dark mode on, and you never know when it might sneak up on you. But even if it does turn dark, it might not last more than a few Google searches. As we pointed out, without the official rollout, it is pretty inconsistent. But the wait for the feature to reach you shouldn't be much longer now.
Using Google Search Dark Mode on Mobile
If you want to search everything on Google in the dark theme when you're on the go, you're in luck. You can start doing it now, without any wait for the feature to roll out to your account.
All you got to do is download the Google app on your iPhone or Android device and turn on the system Dark mode.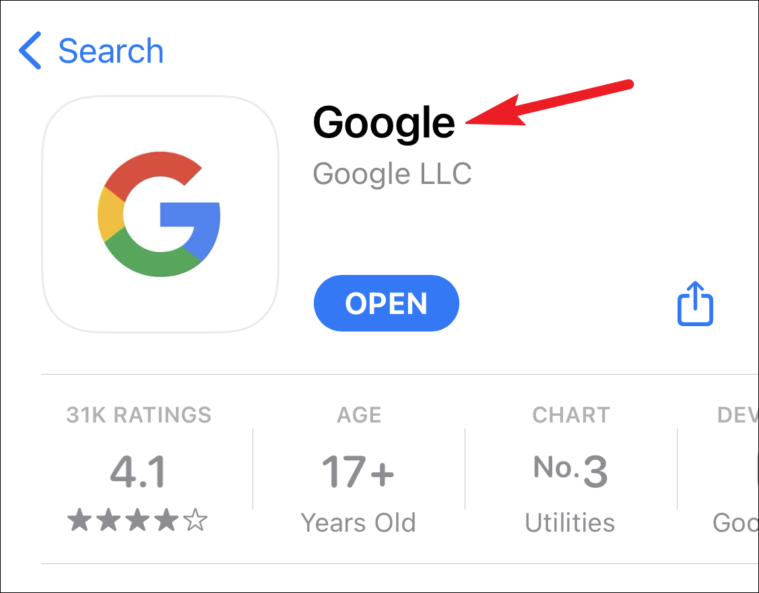 To turn on Dark mode in iPhone, swipe down from the right corner (in a model with a notch) or up (in other models) to bring up the Control Center. Then, tap the button for 'Dark Mode'. Similarly, you can turn on the Dark Mode from the Control Center on your Android device too.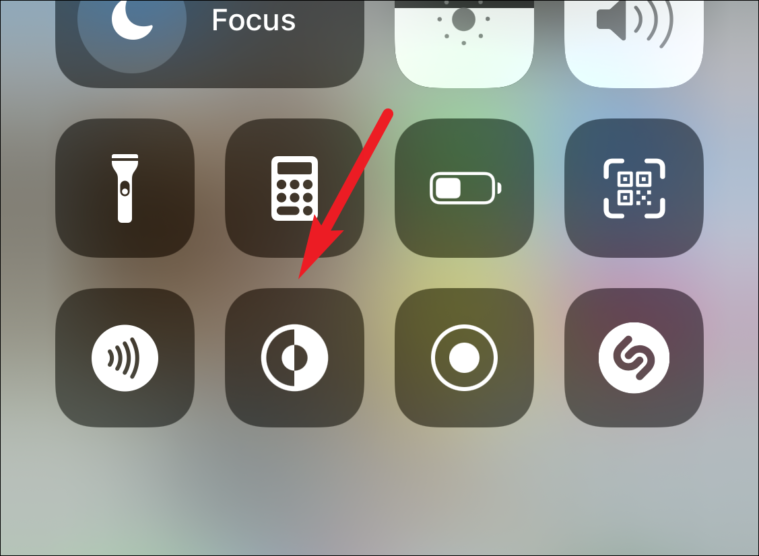 The Google app will also turn dark.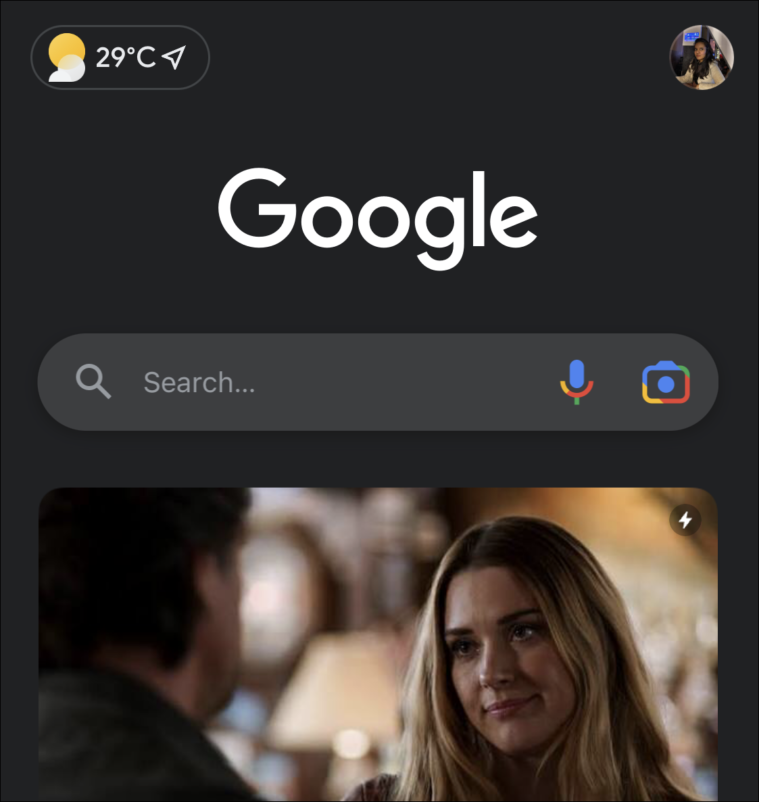 Unfortunately, if you were planning to use it in your browser, that isn't possible. The dark mode isn't yet available when you use google.com on your browser to search for queries on a mobile device.
---
Dark Mode has recently become a favorite for everyone, especially when you're browsing the internet during those late hours and the white light puts too much strain on your eyes. It's no surprise that Google has jumped on this train and decided to save a visit to the ophthalmologist for their users.