We receive all types of messages. Whether it's information such as OTPs for 2-factor authentication or you're chatting with someone who doesn't have iMessage, messages are the way to go. But if you're working on one device, say your Mac or iPad, but have to pick your iPhone to check the messages repeatedly, it can become irksome.
But it doesn't have to as this is where the Continuity feature of the Apple ecosystem comes in. With Text Message forwarding, you can get all the SMS/ MMS messages that you send and receive on your iPhone on your Mac and iPad as well.
When the feature is enabled, you can simply head to the Messages app on the other devices and find all your text messages from your iPhone there for your reference and even continue the conversation on that device. That's right, you can even send SMS/ MMS messages from your iPad or Mac.
Moreover, since the macOS devices and iPads have an autofill feature, if you receive an OTP for 2-factor authentication on your iPhone that you need to input on your Mac or iPad, it will automatically recognize the message and provide a suggested input in the field where you may have to enter the code.
The only stipulations are that your devices should be using the same Apple ID for iMessage and your iPhone or iPad must be using iOS 8 or later and your Mac should be using OS X Yosemite or later. Let's get going.
Enable Text Message Forwarding from the Settings App
Enabling text message forwarding hardly requires any effort. All you need to do is enable a couple of toggles from your iPhone settings.
First, head to the Settings app on your iPhone, either from the Home Screen or the app library.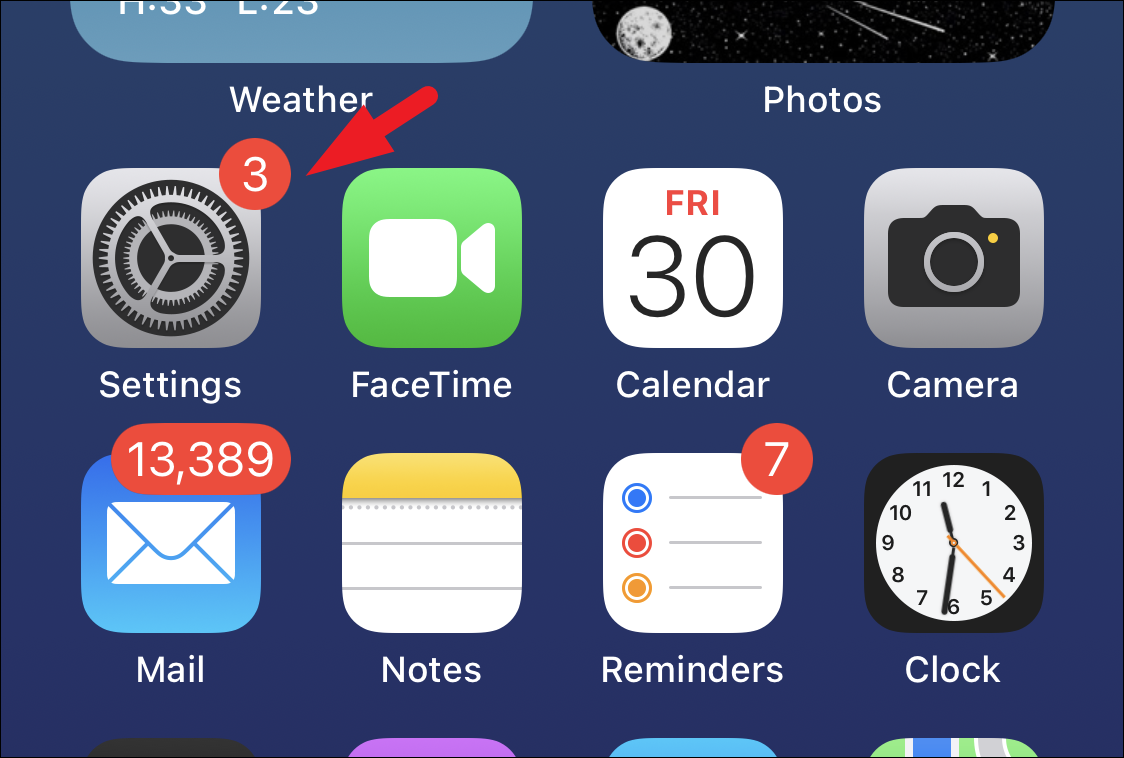 Next, tap on the 'Messages' option from the list to proceed.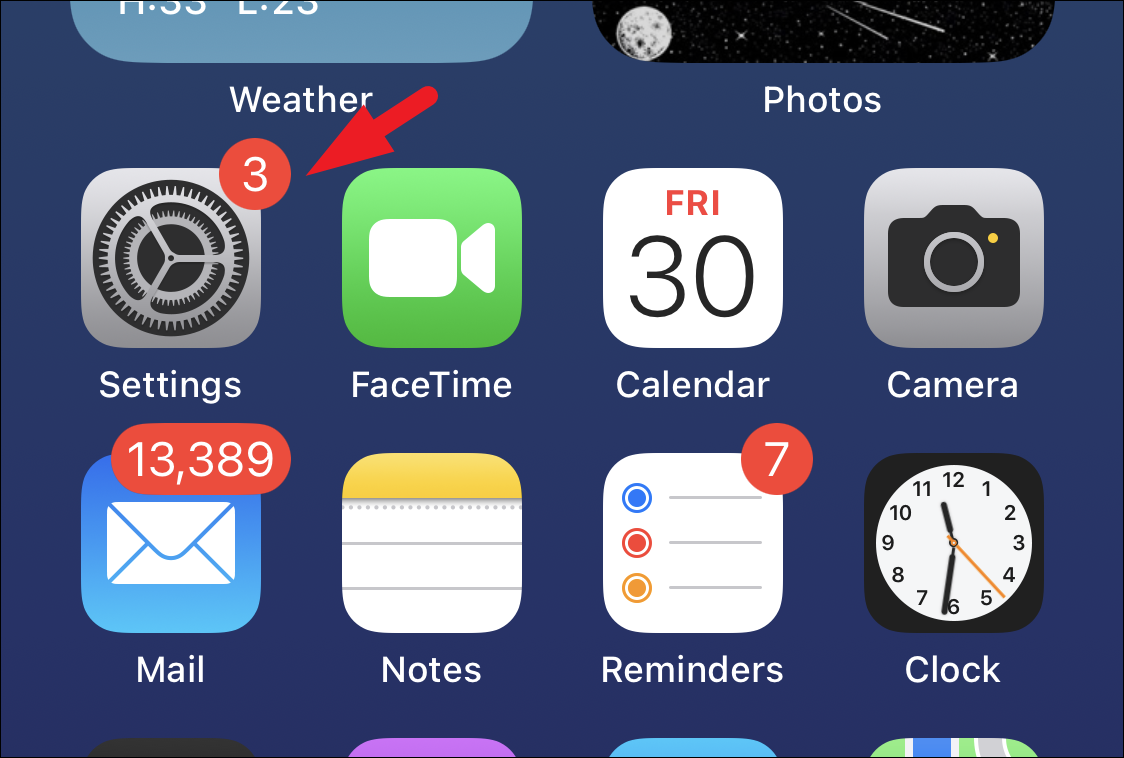 After that, scroll down to locate and tap on the 'Text Message Forwarding' option to continue.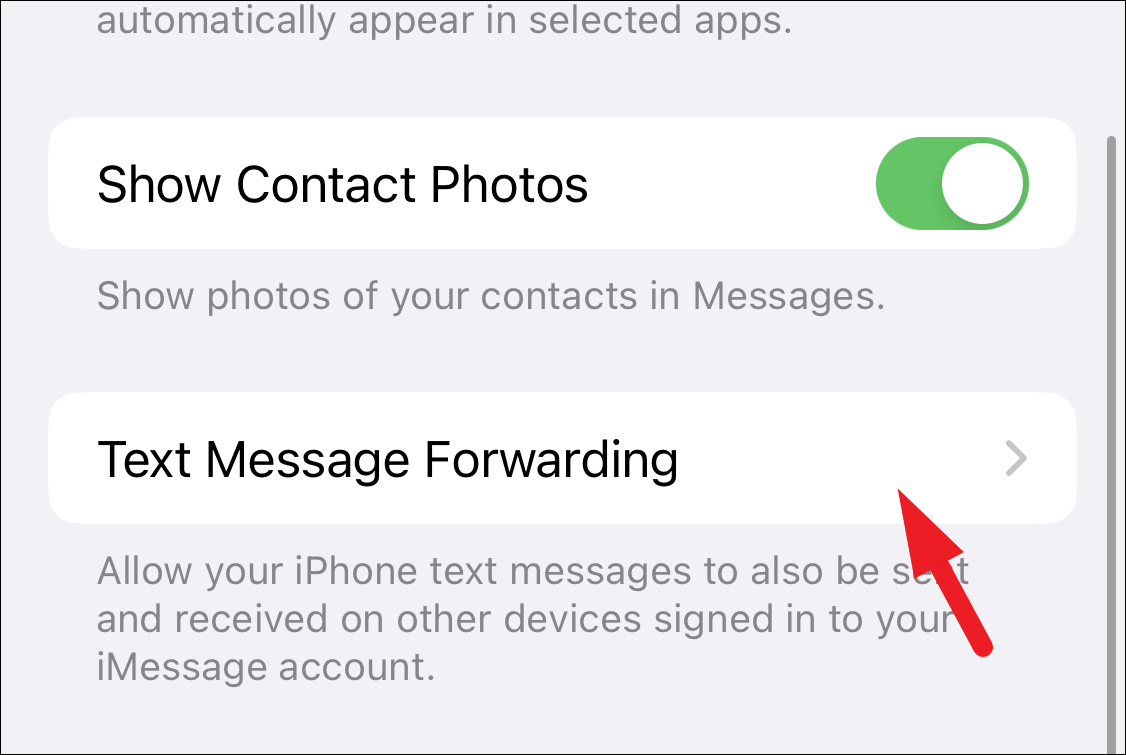 Now, tap on the toggle following the device(s) where you wish to forward the text messages from your iPhone. You can choose one or multiple devices to forward your text messages.
Note: In case you are not able to find all your devices in the list make sure the device you wish to receive the forwarded message is logged in with the same Apple ID as the source device.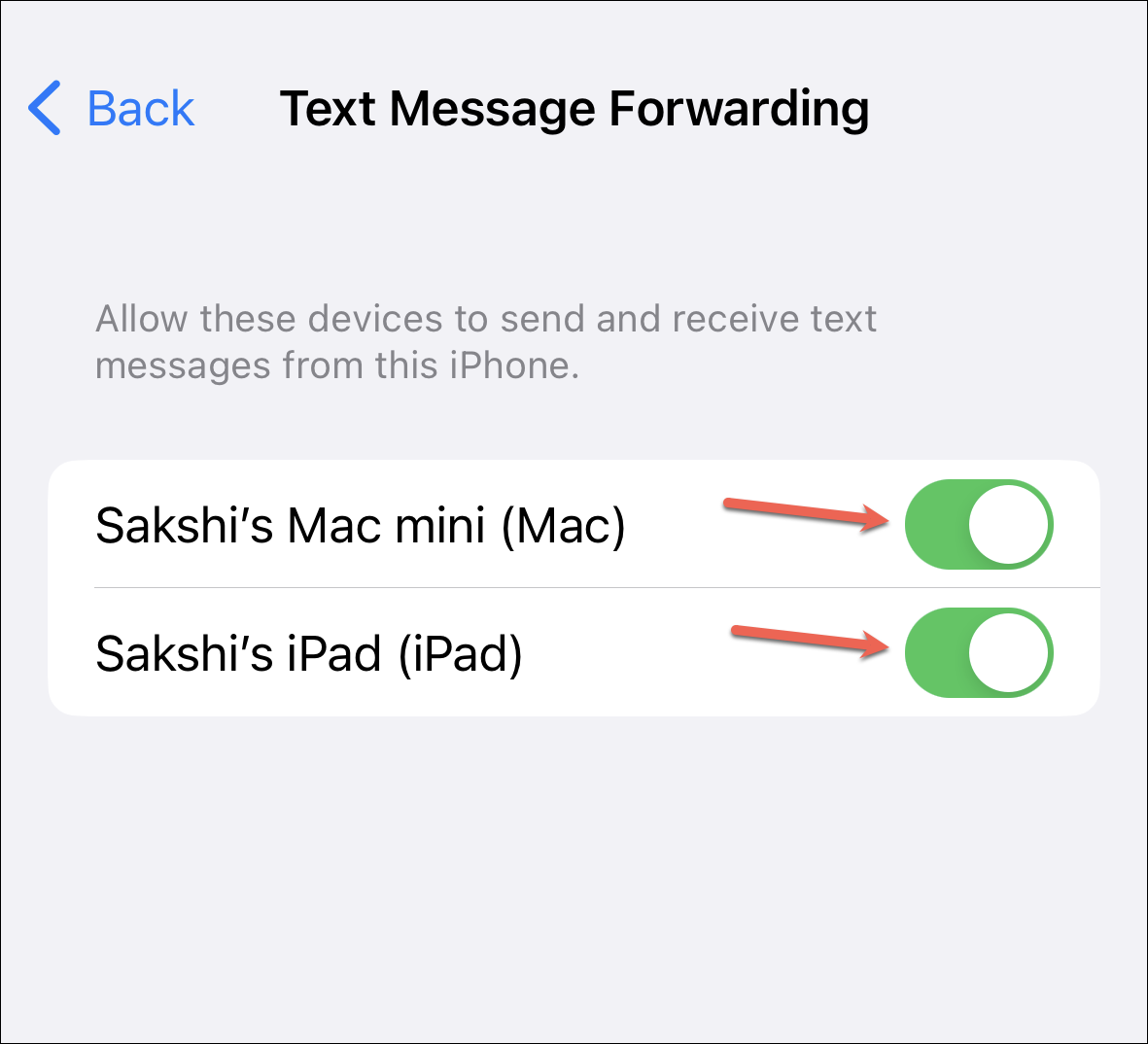 If you're not using two-factor authentication on your Apple ID, you might be asked to enter a verification code. Find the code on your Mac or iPad and enter it on your iPhone.
Now, as long as your iPhone is on and is connected to a Cellular or Wi-Fi network, you can receive and send messages from all your enabled devices.
---
How to Sign Into iMessage on a macOS Device
You may already know how to log in using your Apple ID in Messages on your macOS device. However, in case you do not or just need a refresher, we have listed the steps below for your ease of convenience.
First, launch the 'Messages' app either from the launchpad or your device's dock.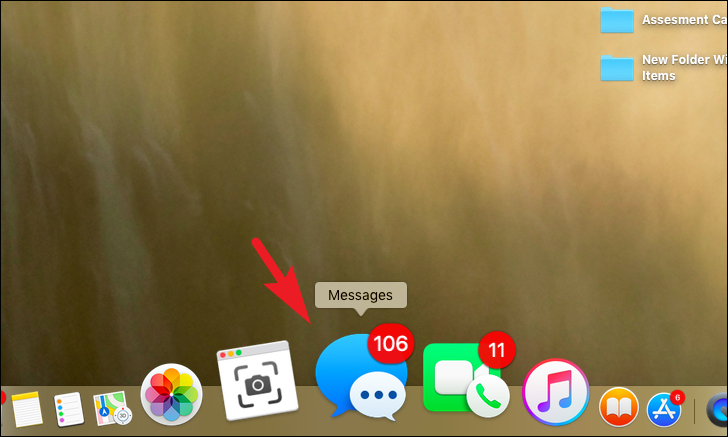 After that, click on the 'Messages' tab and then click on the 'Preferences' option to proceed. This will open a separate window on your screen.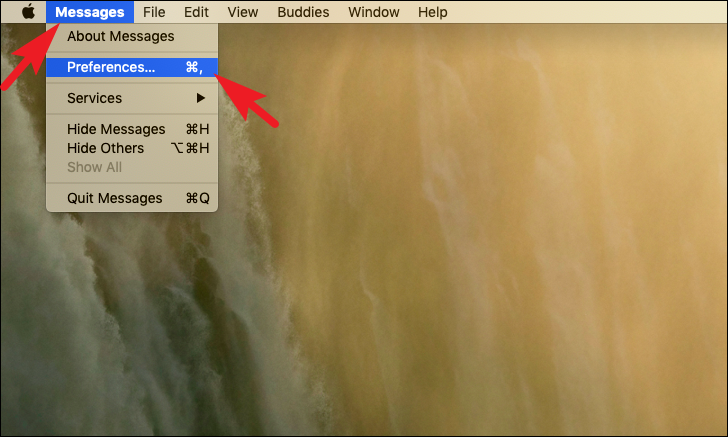 Now, click on the 'iMessage' tab. Next enter the credentials for your Apple ID and click on the 'Next' button to sign in.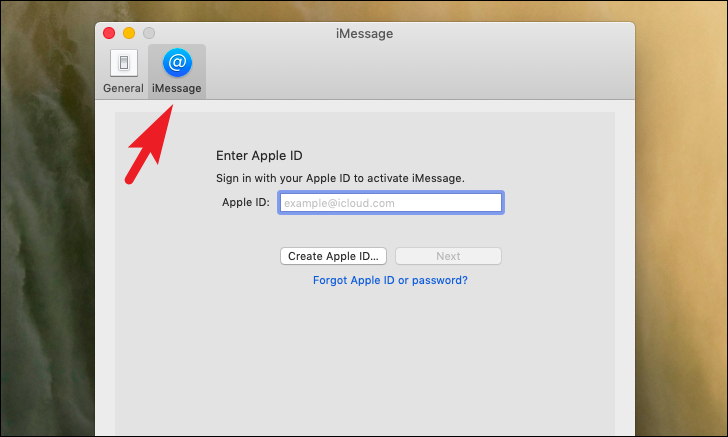 Once signed in, wait for a few minutes, and you will be able to select the device in a few minutes.
How to Sign in to iMessage on your iPad
Signing into iMessage on an iPad is similar to signing into iMessage on your iPhone. Open the Settings app on your iPad and go to 'Messages' from the left pane. Then, tap 'Send & Receive' from the right pane.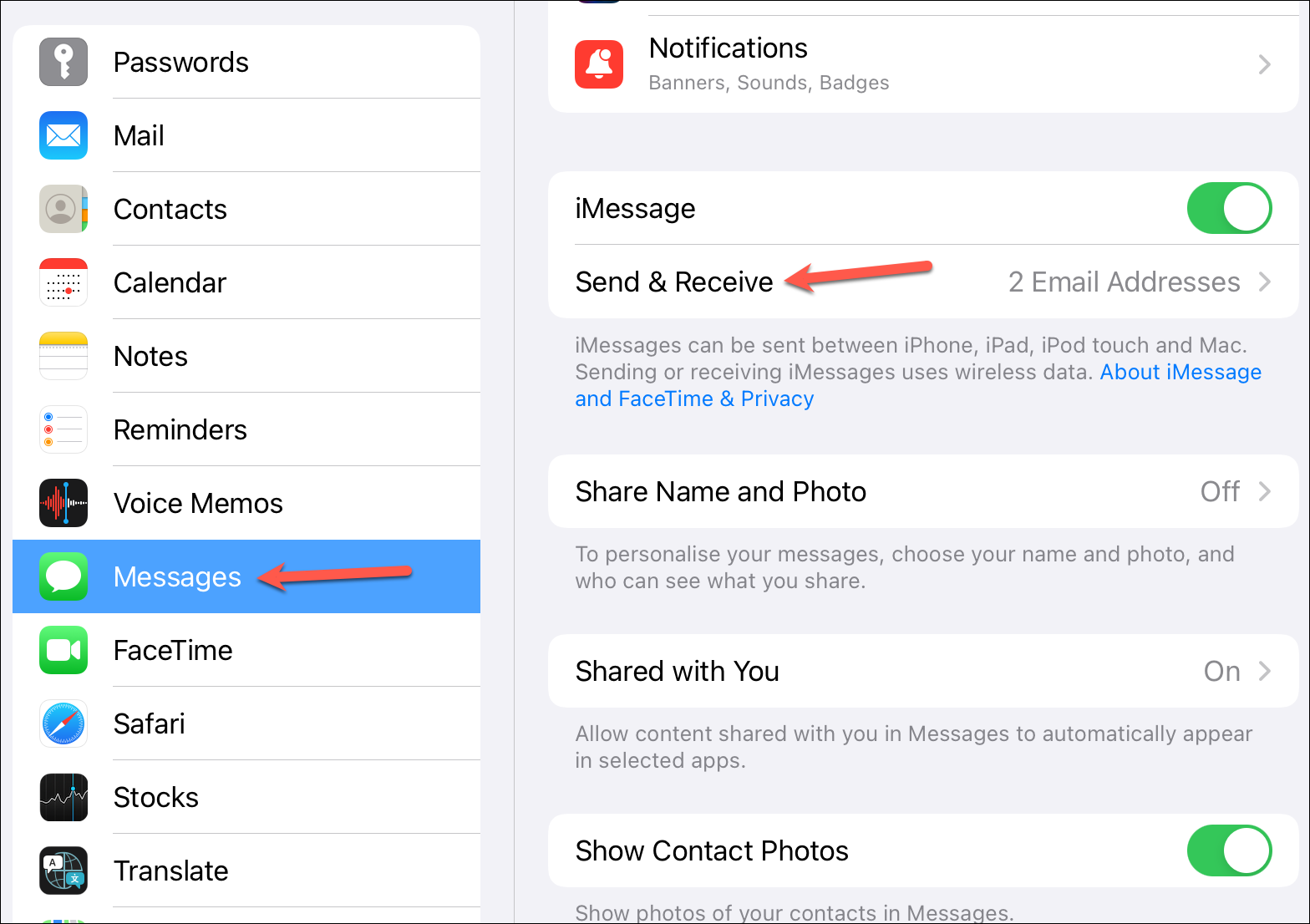 If you're not signed into your Apple ID, tap 'Use Apple ID for iMessage' and sign in using the same Apple ID that you're using on your iPhone.
---
Forwarding text messages to your Mac or iPad can come in really handy in various situations. Hopefully, this guide will enable you to use this feature to its fullest.