🔊
If you have recently set up your Contact Poster on iOS 17 and it is not functioning as expected, please be patient. It may take some time for your Contact Photo & Poster to be updated for all your contacts. If a significant amount of time has passed and the issue persists, try sending a few iMessages to your friend to trigger synchronization between your Apple IDs.
Contact Posters are one of the most beloved upgrades in iOS 17. With this feature, Apple has brought personalization to even phone calls. For the uninitiated, Contact Posters allow you to have a custom caller ID that'll appear on another person's iPhone when you call them. You can have a photo, Memoji, or monogram as your contact poster.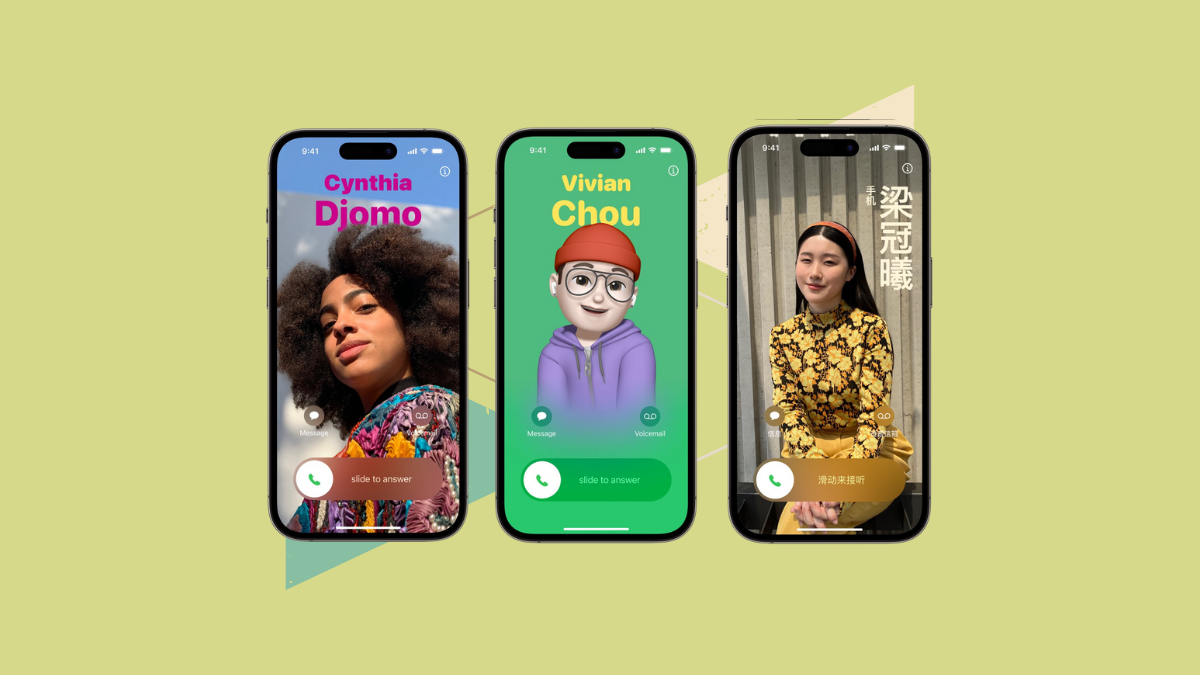 But the feature isn't without its flaws. Many users have faced trouble with getting it to work.
Note: Contact Posters is an iOS 17 feature, and it won't work for users who are on iOS 16 or older, even if the person who is calling is on iOS 17.
1. Restart iPhone
Before you go on to try any other fixes, restart your iPhone. Restarting can fix a number of glitches, the present company included. You can either restart or force restart; both will work.
Before restarting your iPhone, close the Phone app from the app switcher if it's open. Then, to restart your iPhone, press and hold the Power and Volume Up buttons until the 'Slide to Power Off' slider appears. Slide it to turn off the iPhone.
Then, wait a few seconds and press the Power button until the Apple logo appears. Then check if Contact Posters are working again.
2. Update your iOS
iOS updates come with fixes for known problems, along with other improvements. If you have a pending update waiting to be installed, go ahead and install it first.
Open the Settings app and navigate to the 'General' settings.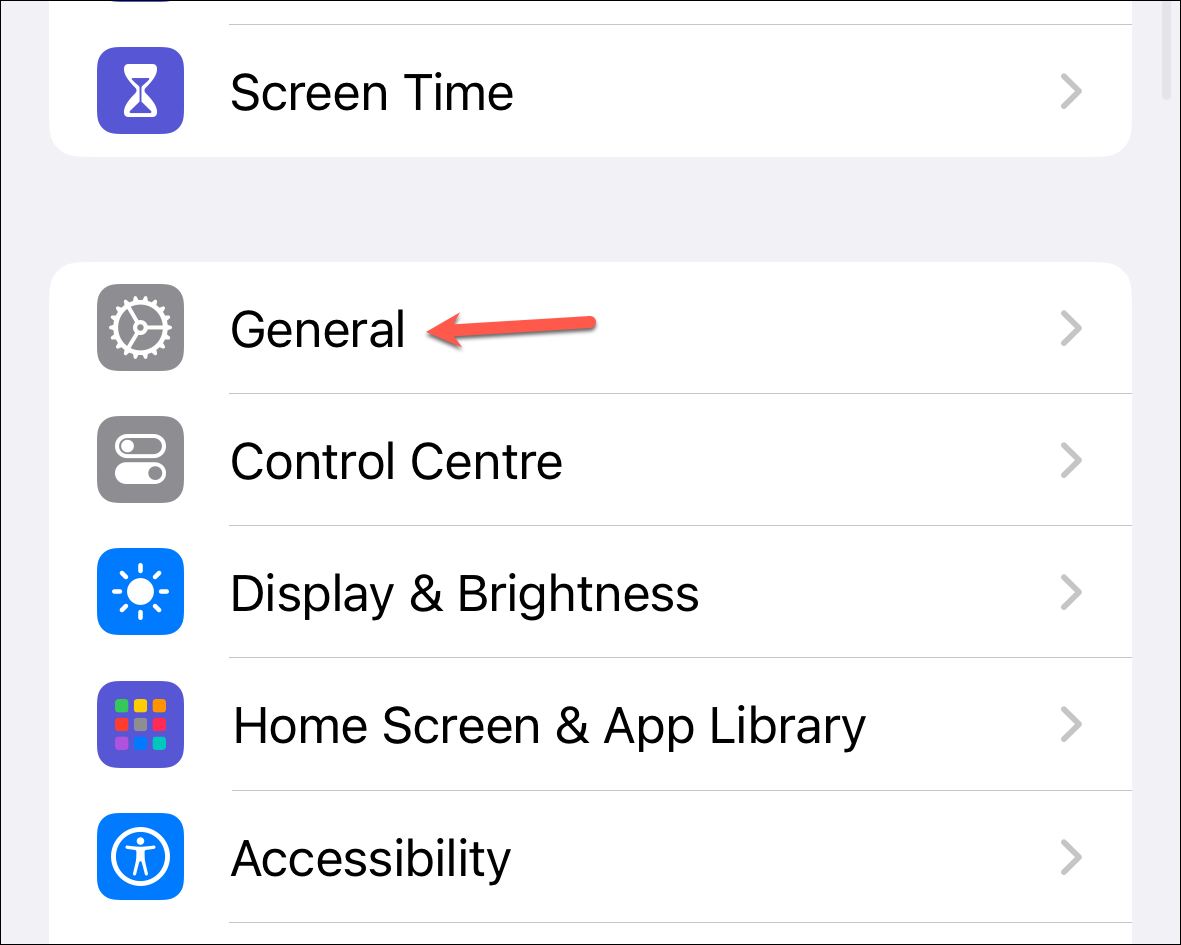 Then, tap the 'Software Update' option.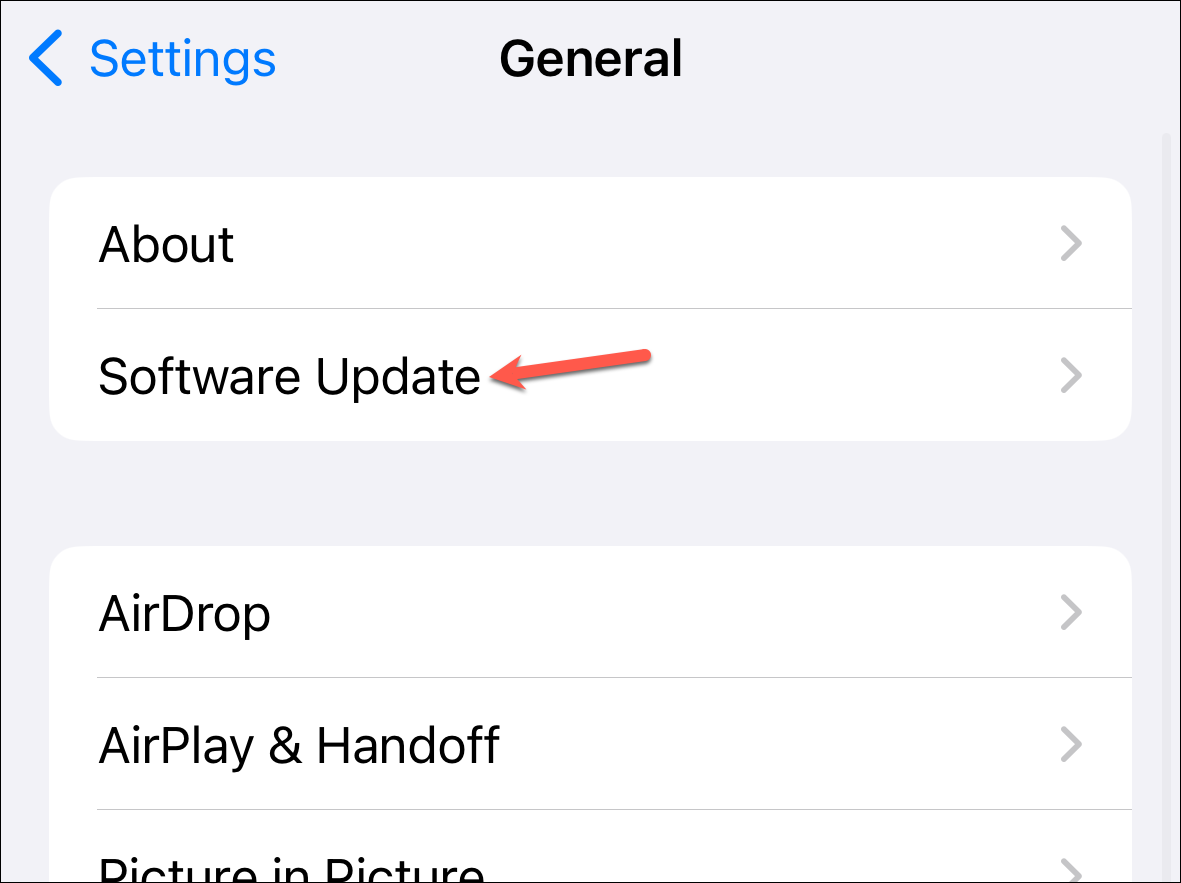 If there is an update pending, tap 'Download and Install' to install the update. Then, check if the problem was fixed.
3. Make Sure Name & Photo Sharing is Enabled
If others are having trouble with your Contact Poster, make sure that you haven't accidentally disabled the 'Name & Photo Sharing' option, which is responsible for your Contact Poster appearing on other users' iPhones.
Open the Phone app and navigate to the 'Contacts' tab.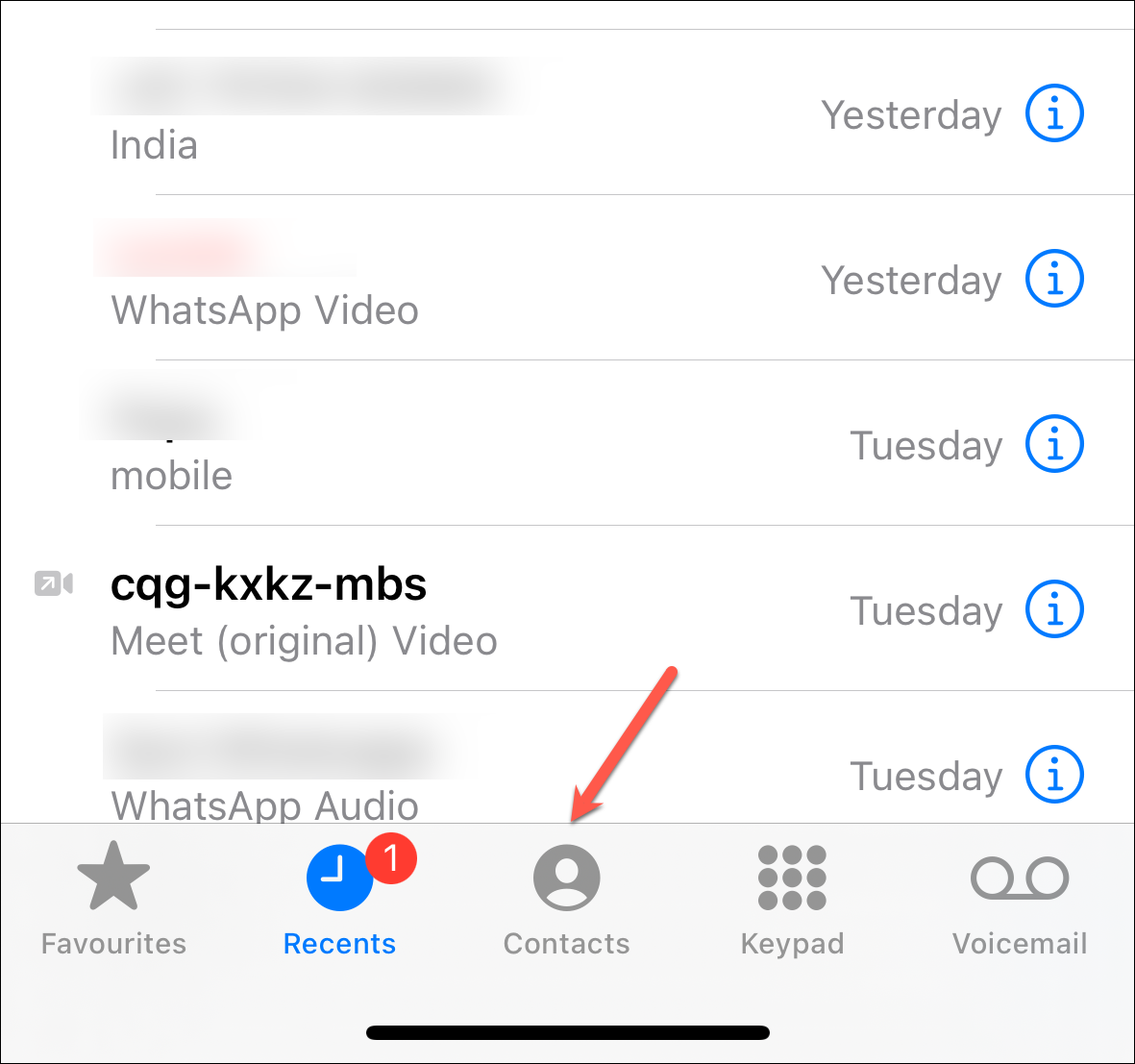 Then, tap your name card at the top.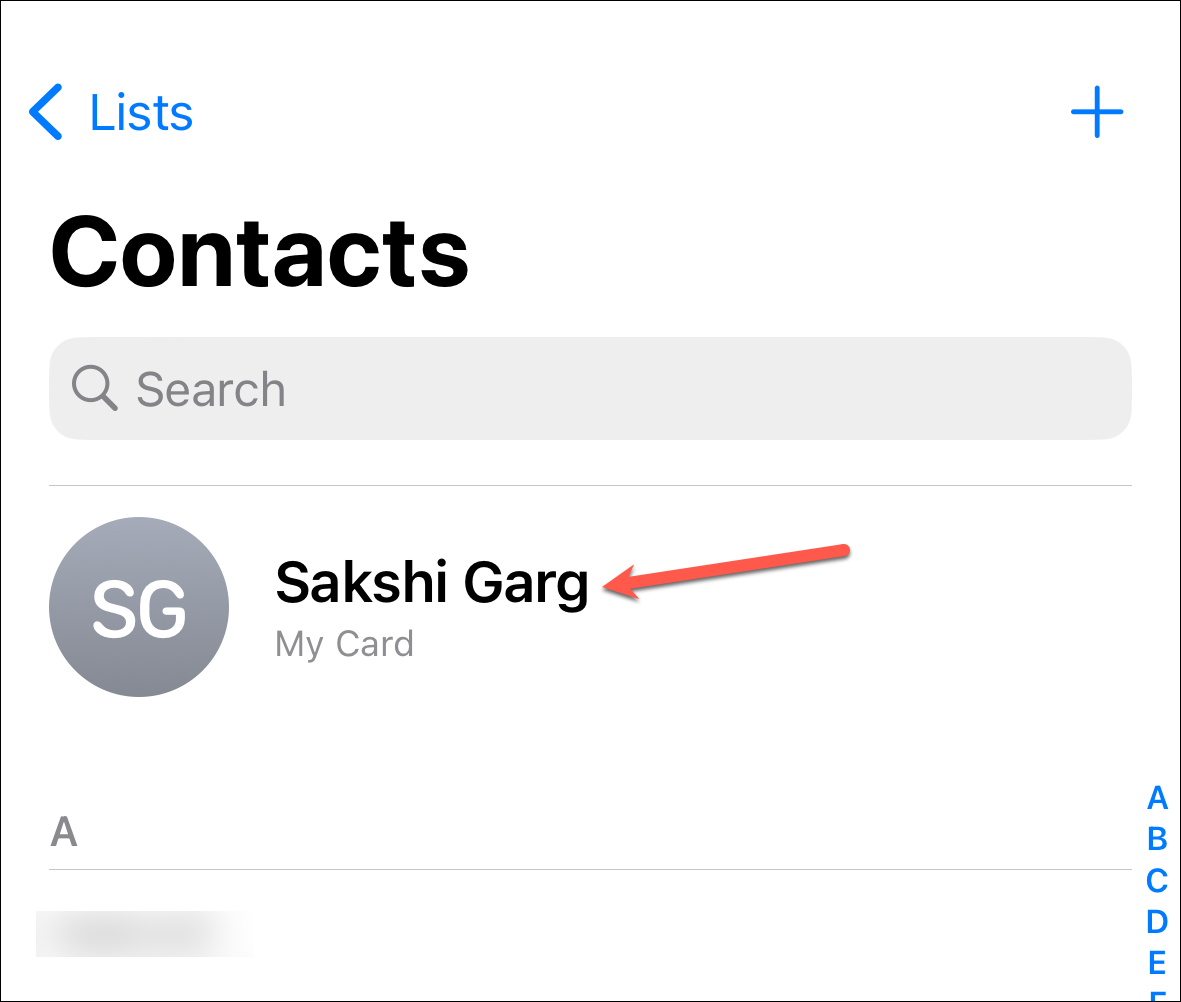 Go to the 'Contact Photo & Poster' option.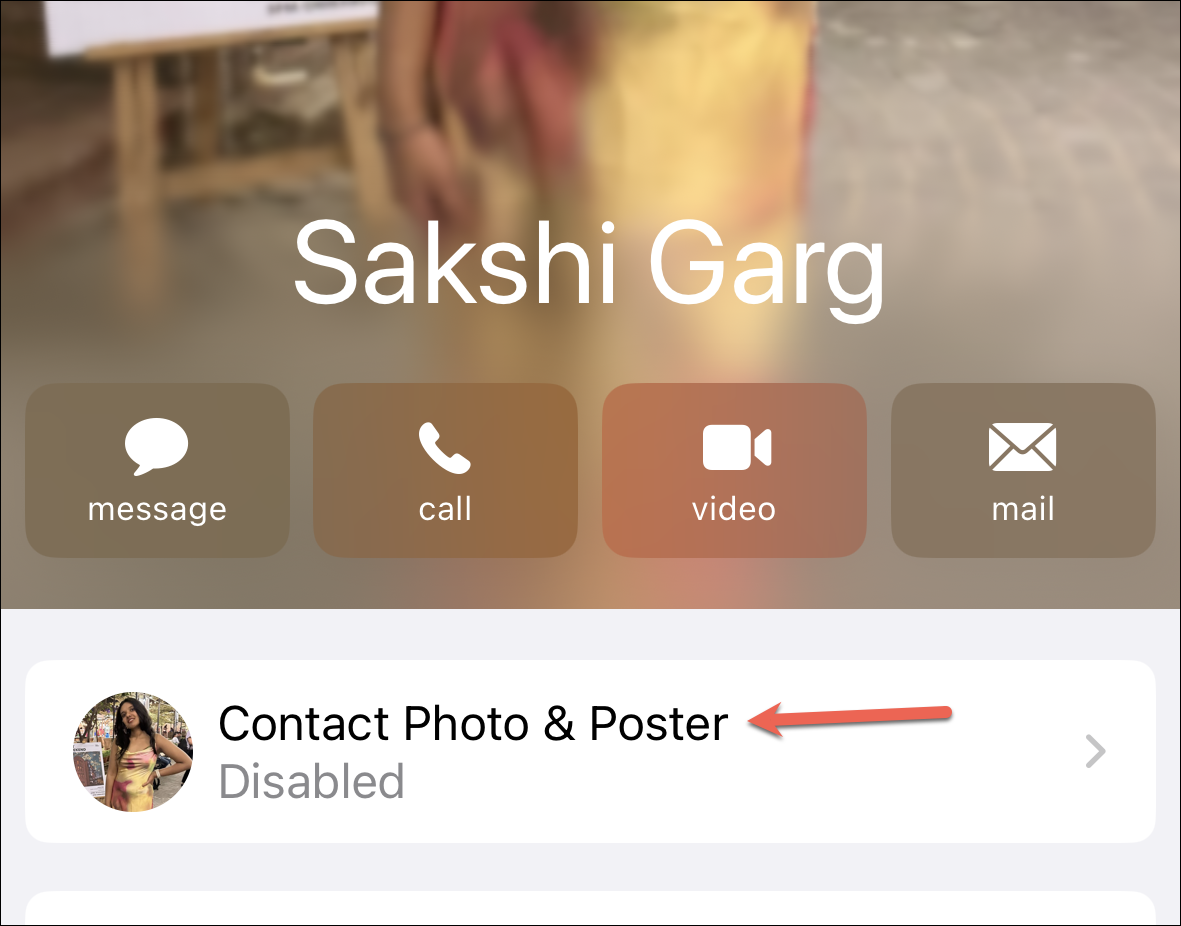 Make sure that the toggle for 'Name & Photo Sharing' is enabled. If it isn't, turn on the toggle.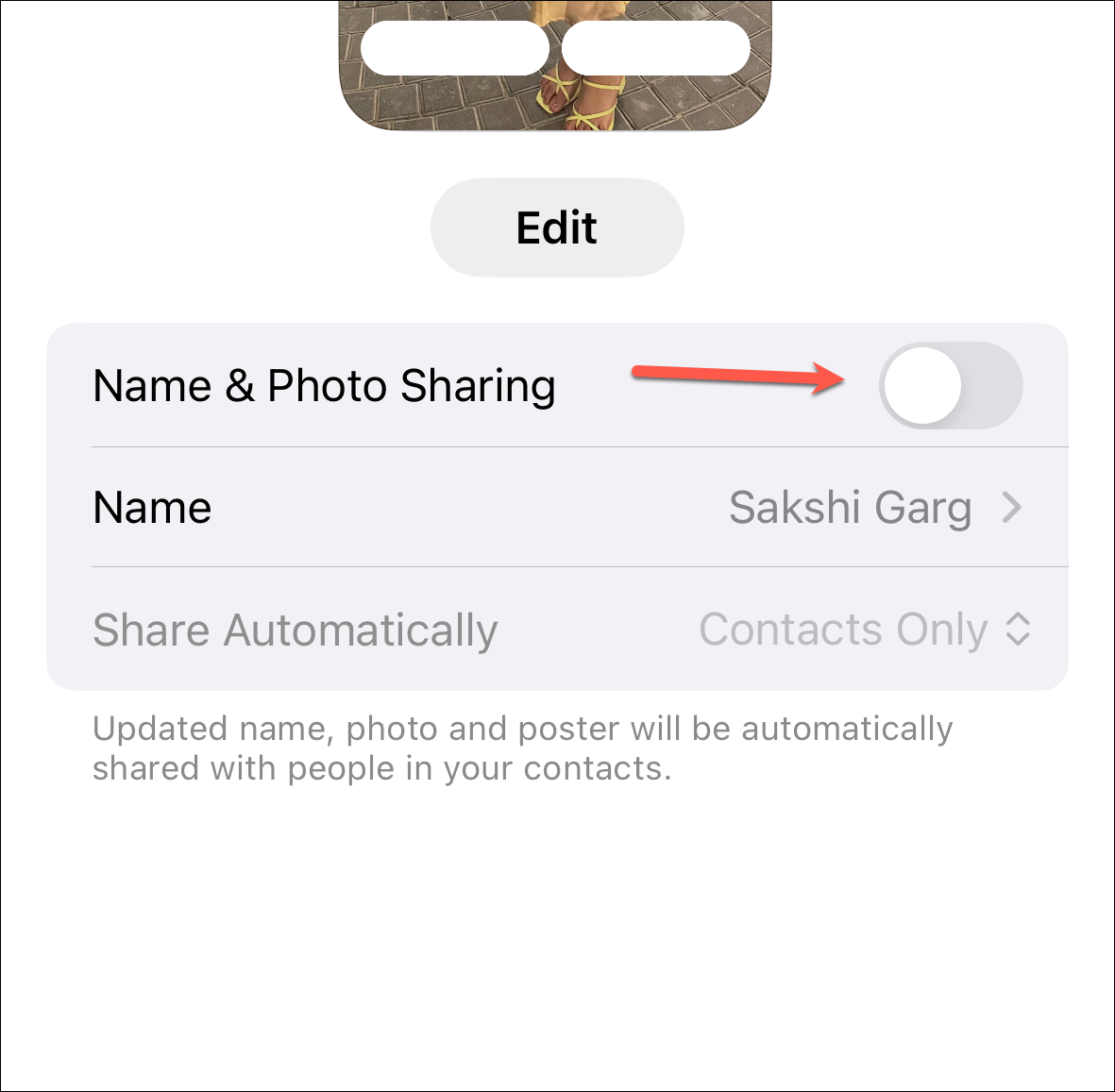 Additionally, set the 'Share Automatically' option to 'Contacts Only' instead of 'Always Ask' so that your Contact Poster is automatically shared with your contacts and isn't left in the lurch, waiting for your approval.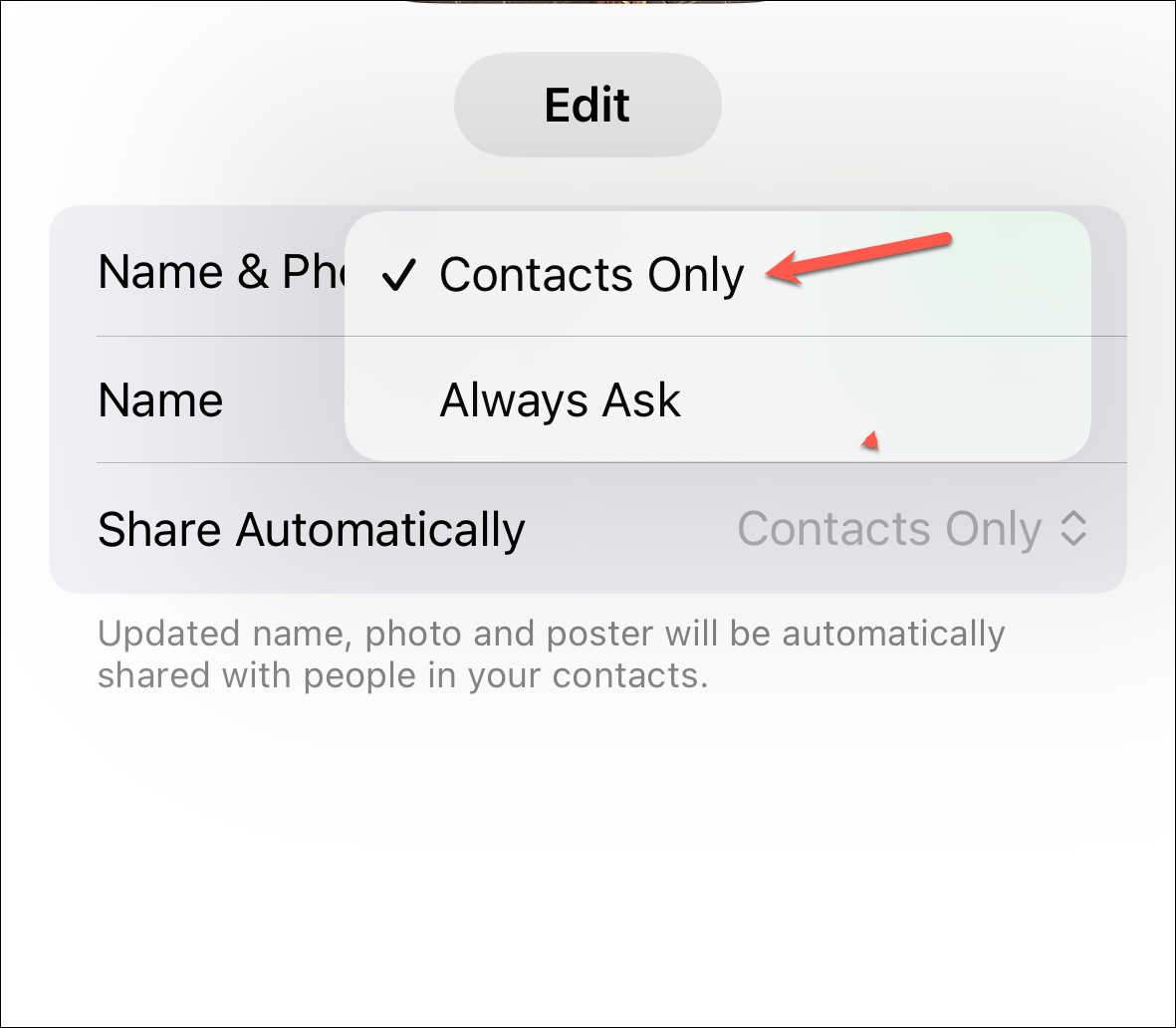 4. Make Sure iMessage is Working for the Contact
If you're facing trouble with the Contact Poster of a particular contact, make sure that iMessage is working for that contact. Although it may seem unrelated, we have been able to fix the Contact Poster issue using these measures.
Open the Messages app and navigate to their chat. Then, send them a message and check that it's going as a blue bubble, i.e., iMessage is working with them. If it isn't, make sure your iMessage is turned on. Then, ask your contact to make sure that their iMessage is turned on. If you're having trouble with iMessage, refer to our guide below.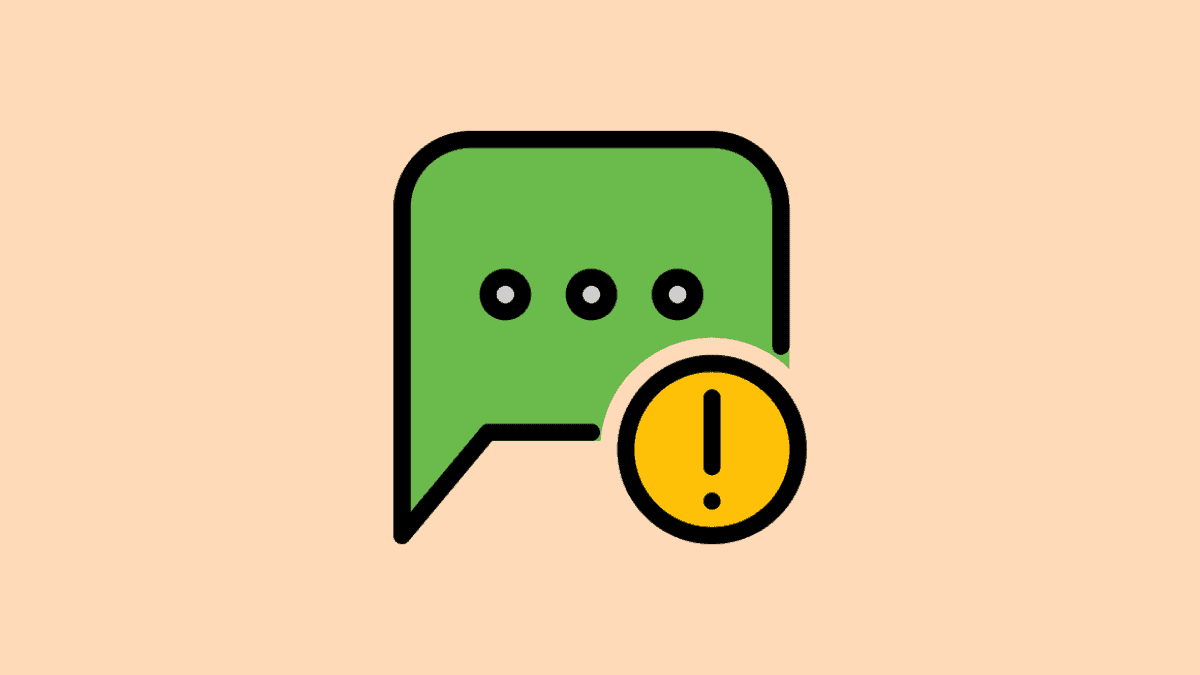 If iMessage was working, send some text messages and other content back and forth with that contact. Then, wait for a few minutes and see if Contact Poster is working.
5. Reset the Contact Poster
If the above method doesn't work, try resetting their contact poster. Open the Phone app and navigate to the 'Contacts' tab.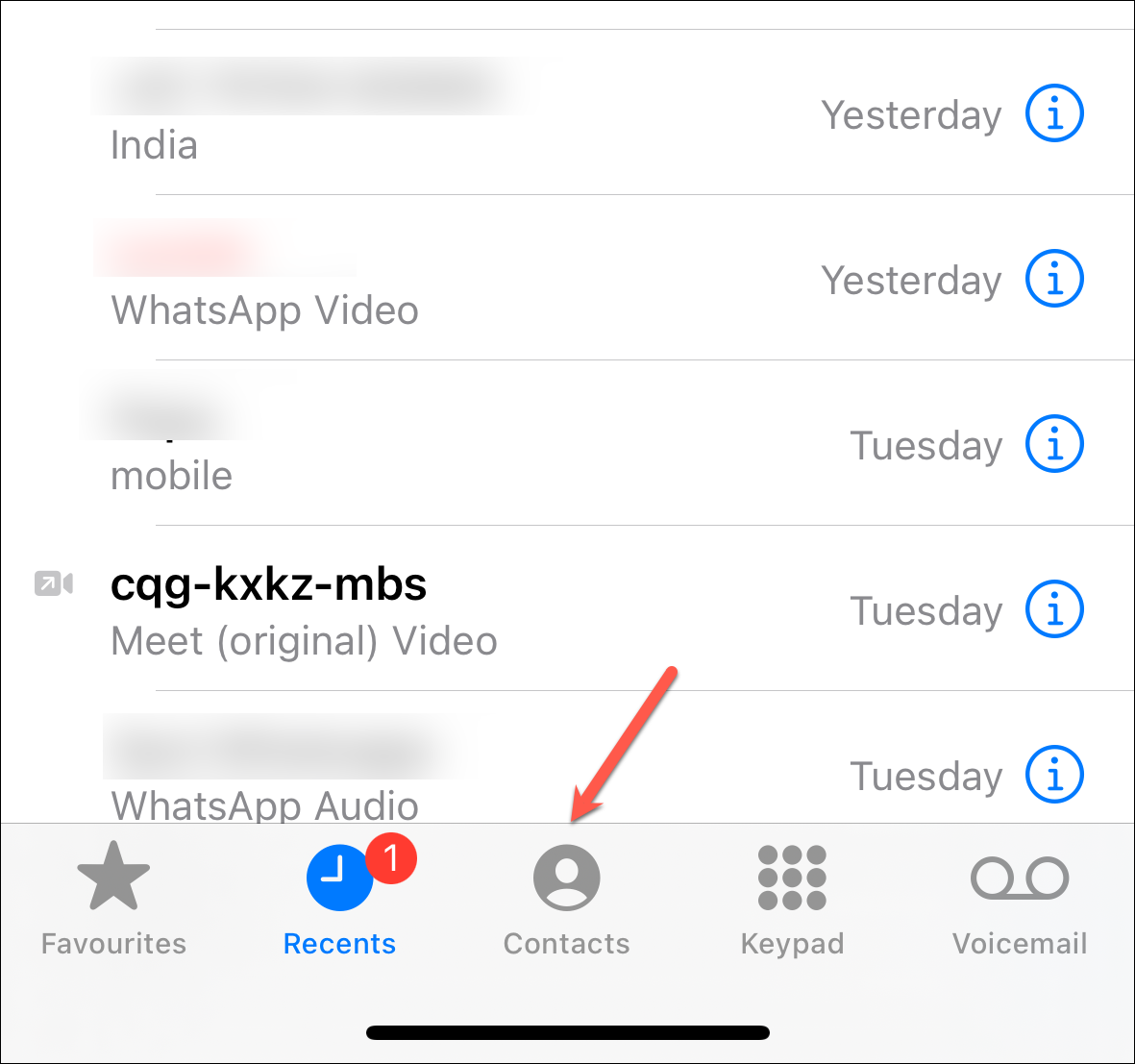 Then, open the contact of the person you're facing trouble with.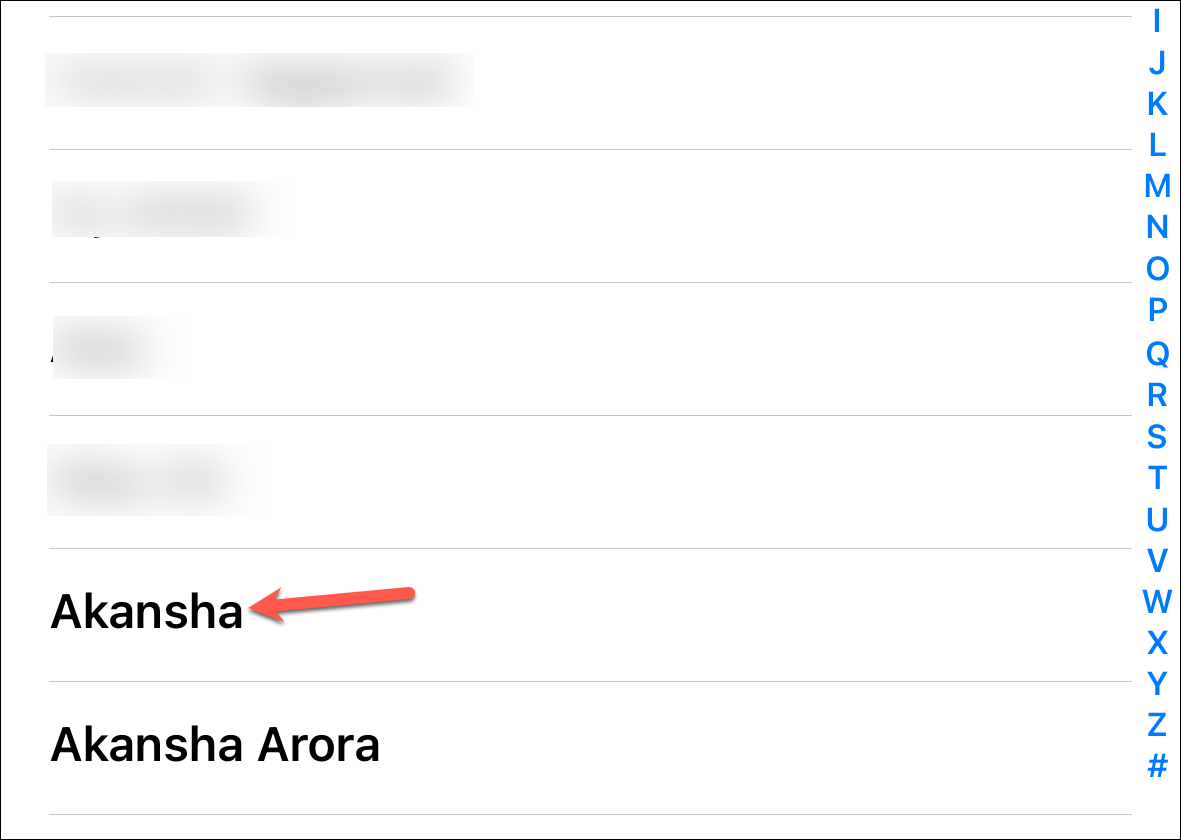 Tap on the 'Edit' option in the top-right corner.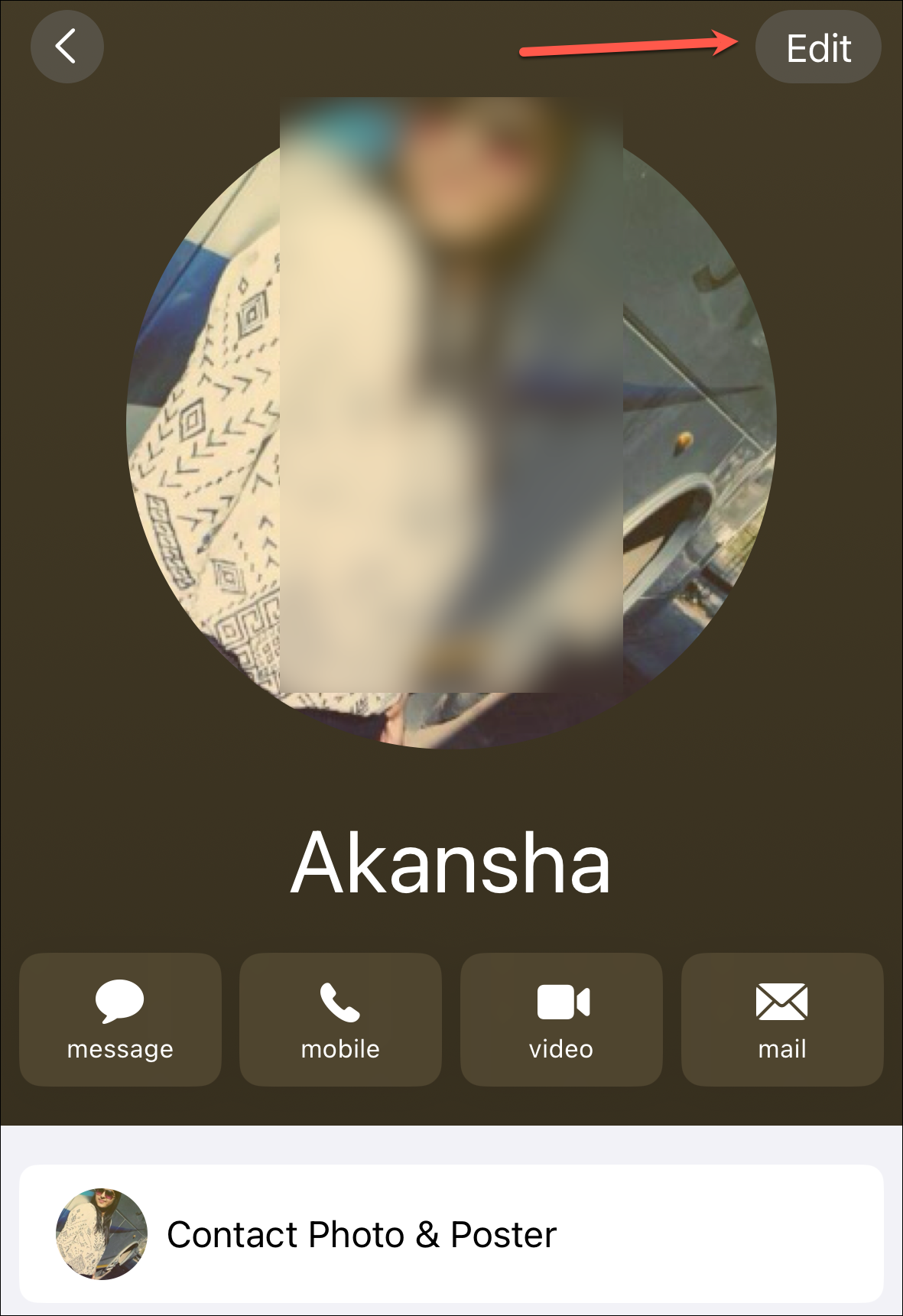 Again, tap 'Edit' under their contact photo.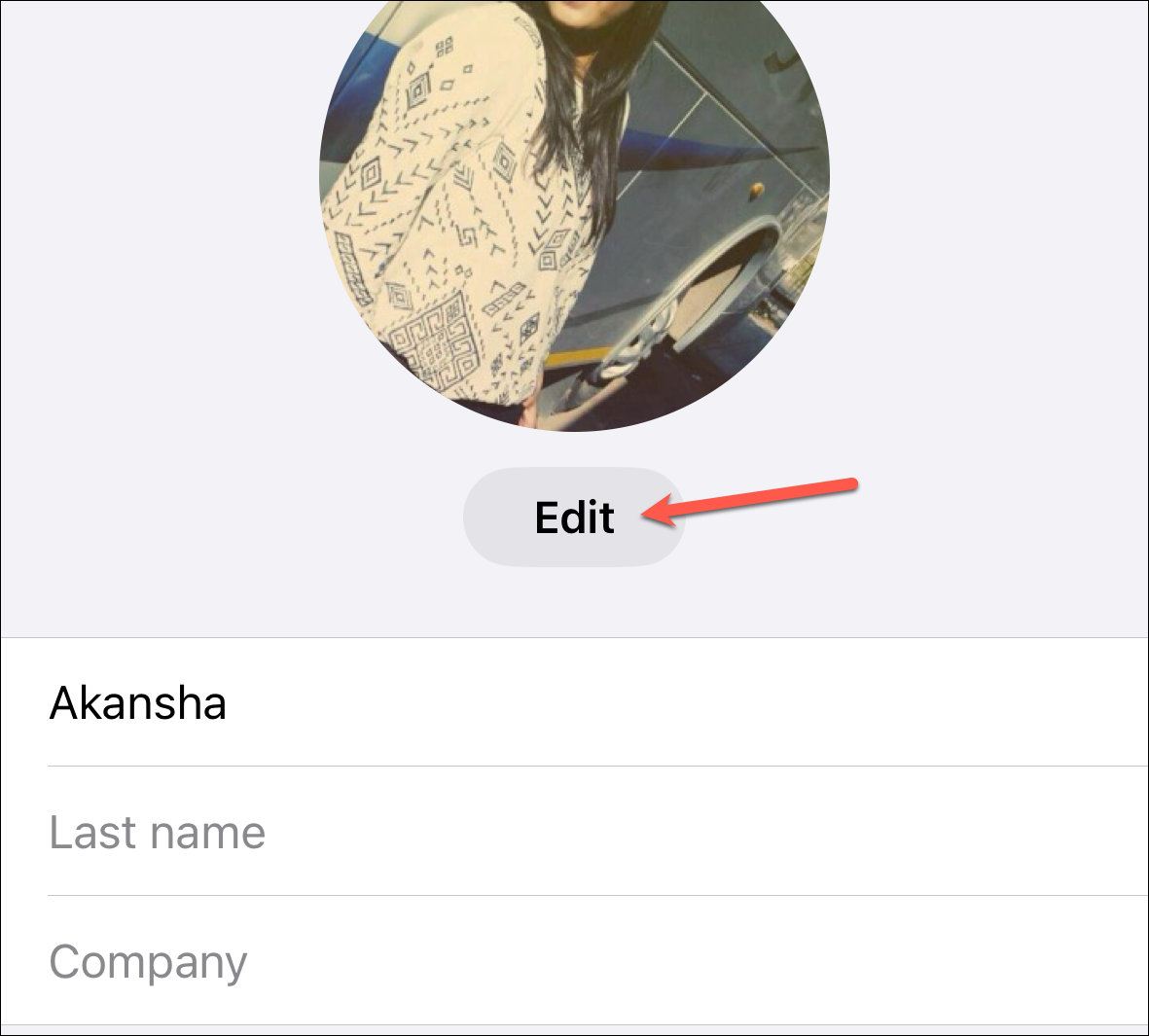 Then, swipe on their current contact poster and tap the 'Delete' button when it appears.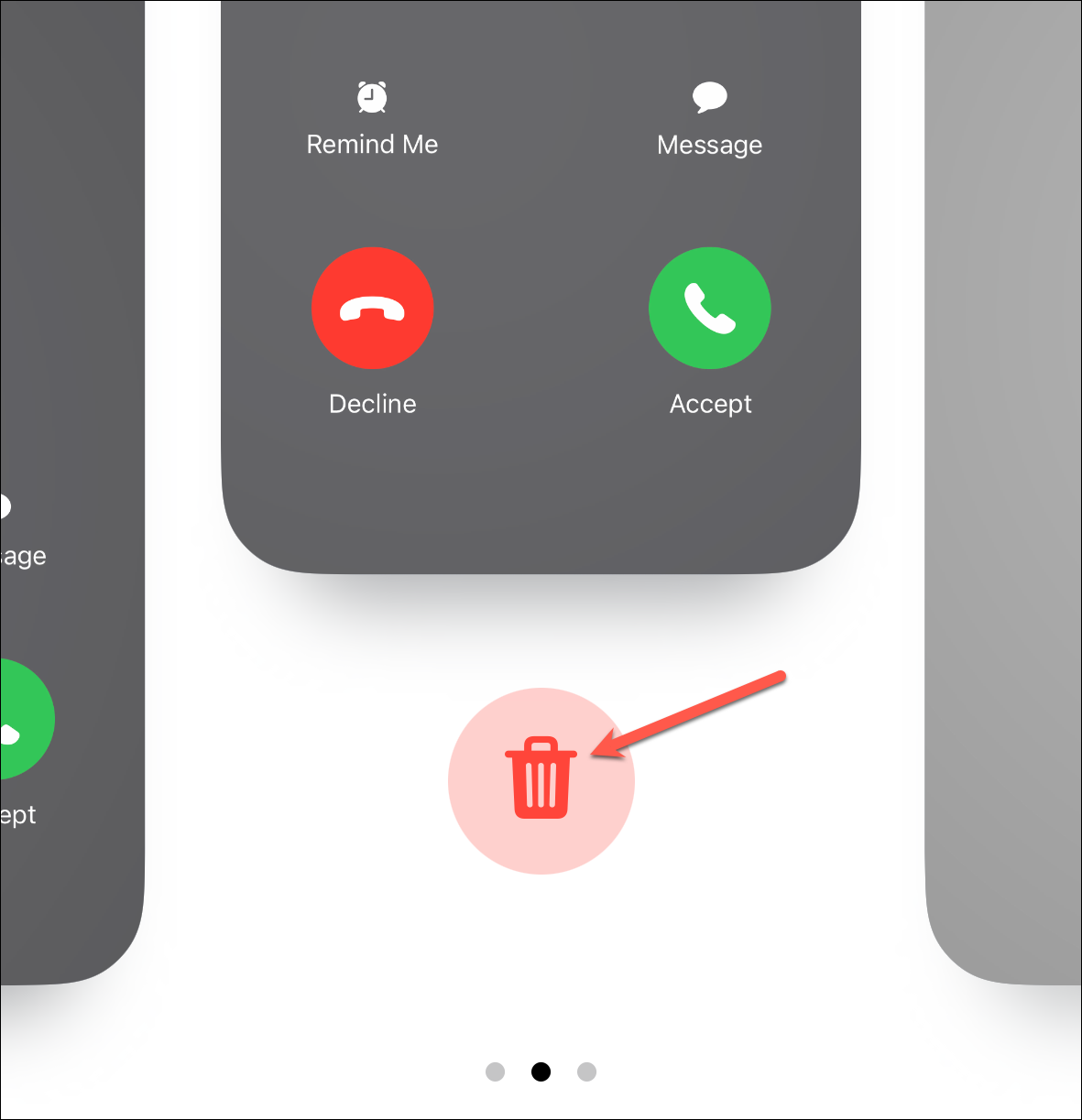 Tap 'Delete' from the confirmation prompt.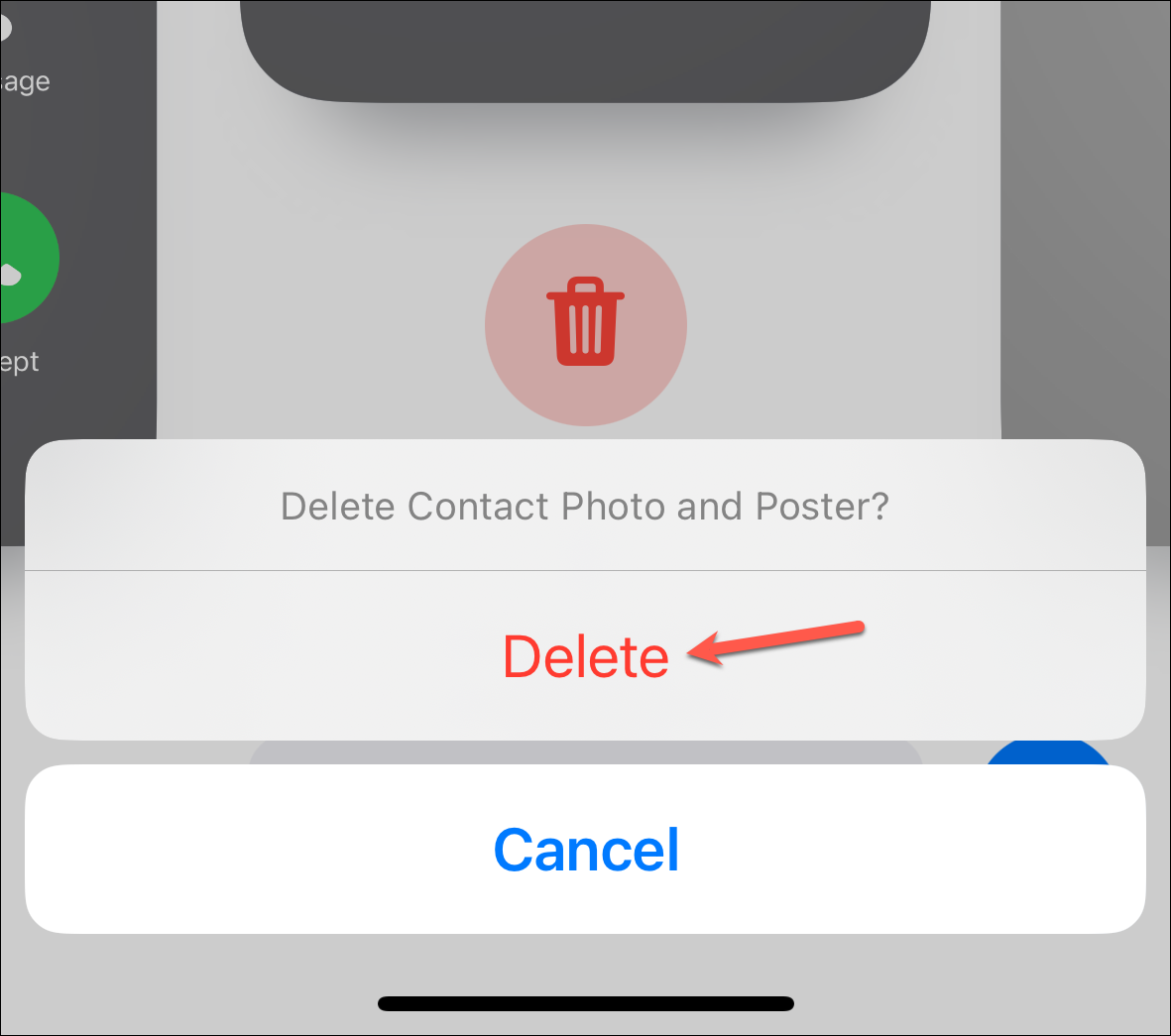 Once you've deleted the contact poster, click on the 'Create New' button to create a new contact poster for them.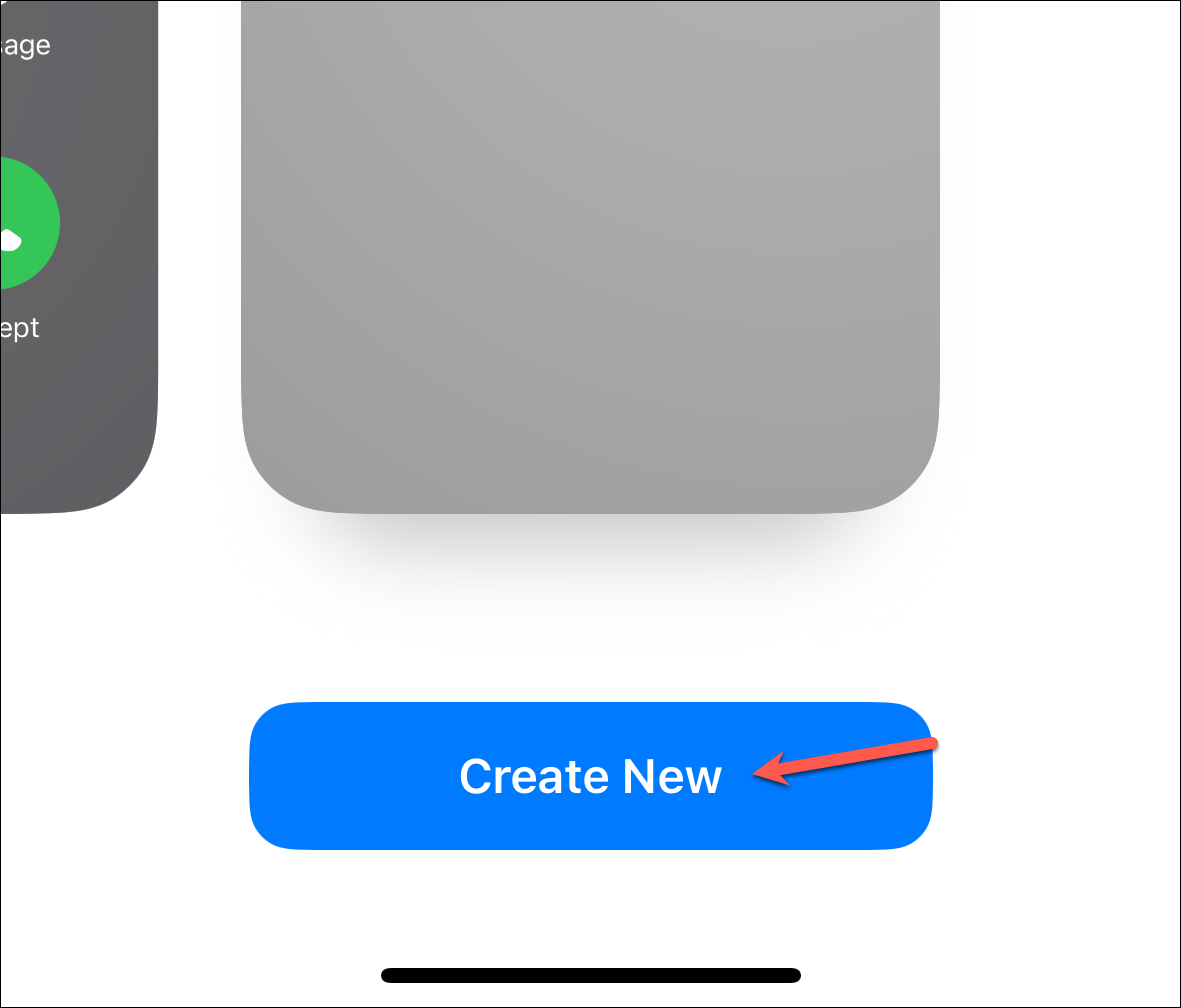 Create their new contact poster as per your wish, save it, and then check if it starts working.
---
Contact Posters are a shiny new feature of iOS 17. But they can be buggy. Using the above fixes, you should be able to get the feature working again.