In this era where graphics designing has become a pressing skill, Canva comes as a savior for many users. With Canva, you can create beautiful designs without extensive knowledge of graphic design or having to spend big bucks to hire someone else.
But Canva isn't perfect and it has its faults. There are many basic editing tools it does not offer. The ability to flip the text is one such tool Canva overlooks. Maybe that's because the text, although one of the most important design elements, generally doesn't take precedence over other design elements.
But when you're designing, it's important to let creativity take over. And with one such simple creative workaround, you can easily flip the text in your Canva designs horizontally and vertically. So, what are we waiting for?
Flipping Text with Canva
If you're a Canva Pro user, flipping text in Canva will only take you a couple of minutes. For Canva Free users, it'll take a few extra minutes as you'll need a detour.
Open a blank Canva design and add the text you would like to flip. Click the option for 'Text' from the element toolbar on the left.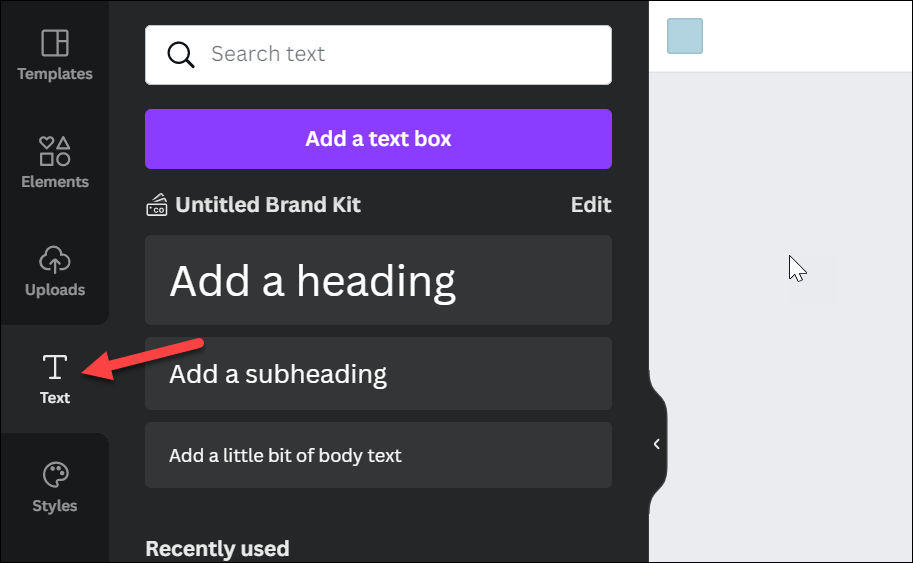 Then, you can either use simple text options or use one of the available font combinations. Either way, enter the text as you want on your design. That means finalizing the content, font, size, color, and everything else there is to finalize.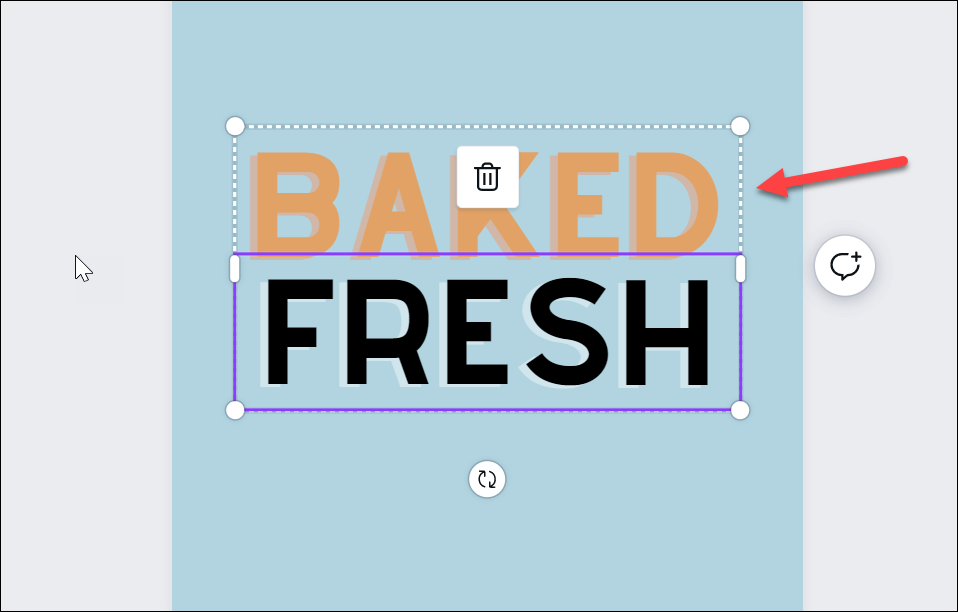 Once the text is final, click the 'Share' button in the upper-right corner.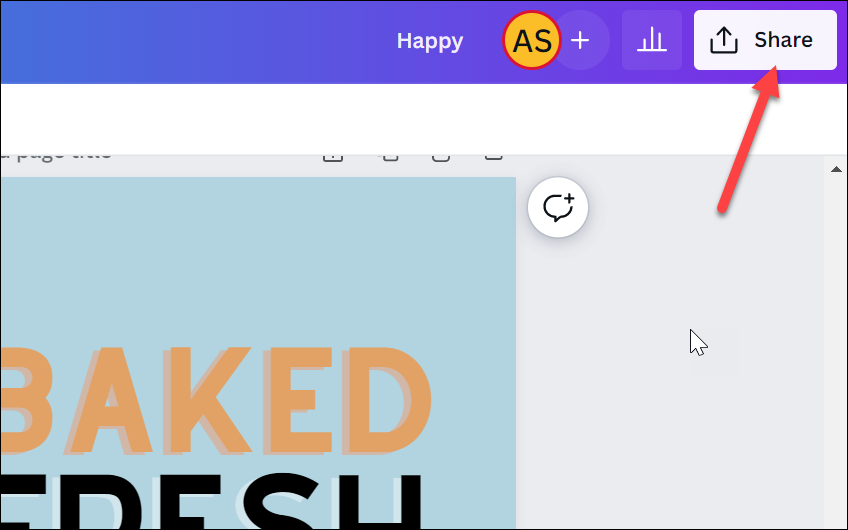 Select 'Download' from the drop-down menu.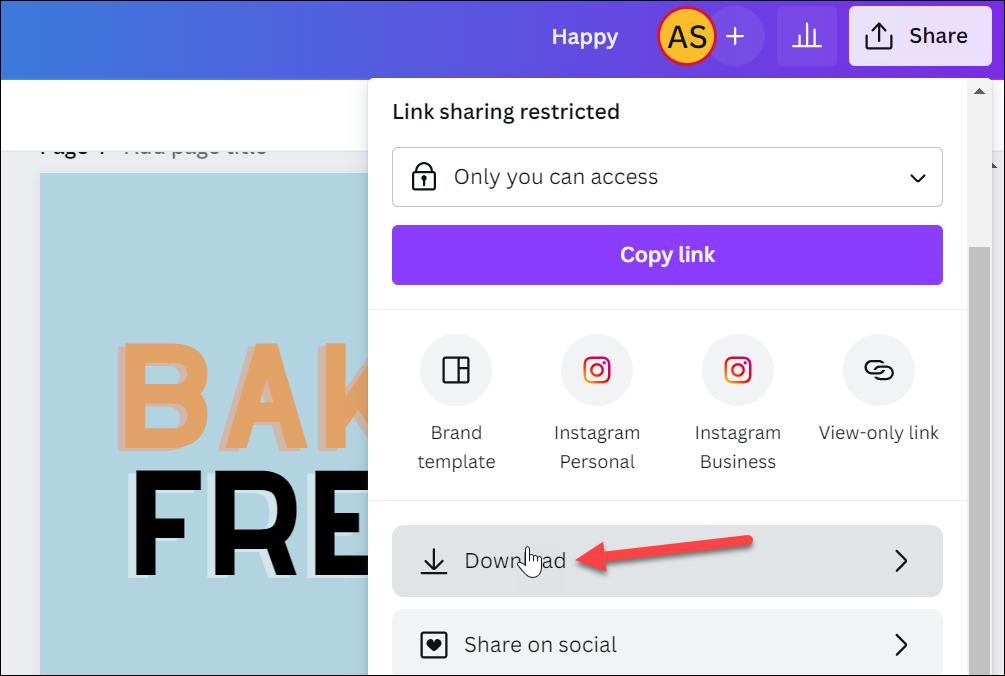 Click the drop-down menu under File Type and select 'PNG' from the menu.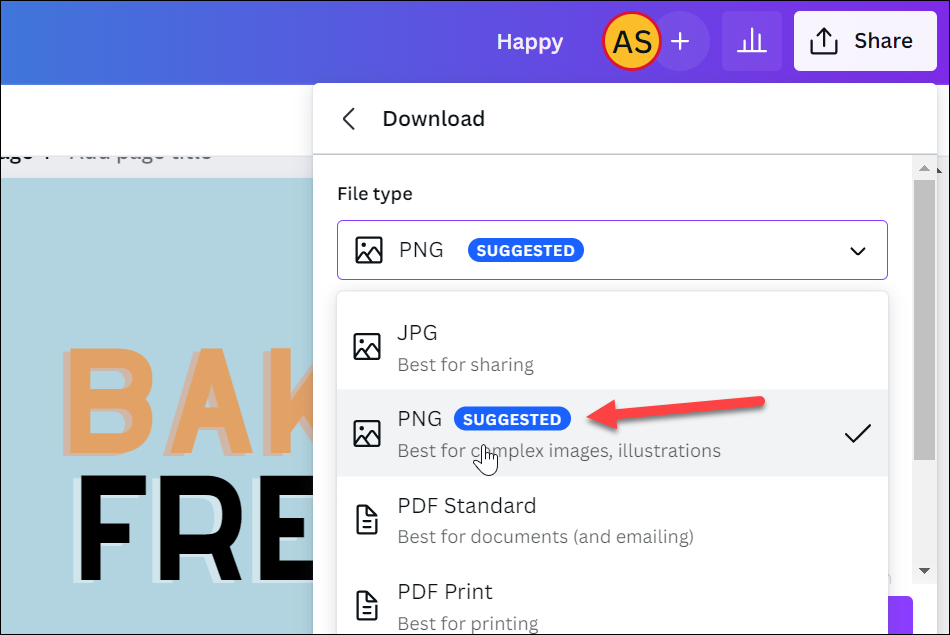 Then, select the checkbox preceding the 'Transparent Background' option. Click the 'Download' button to initiate the download.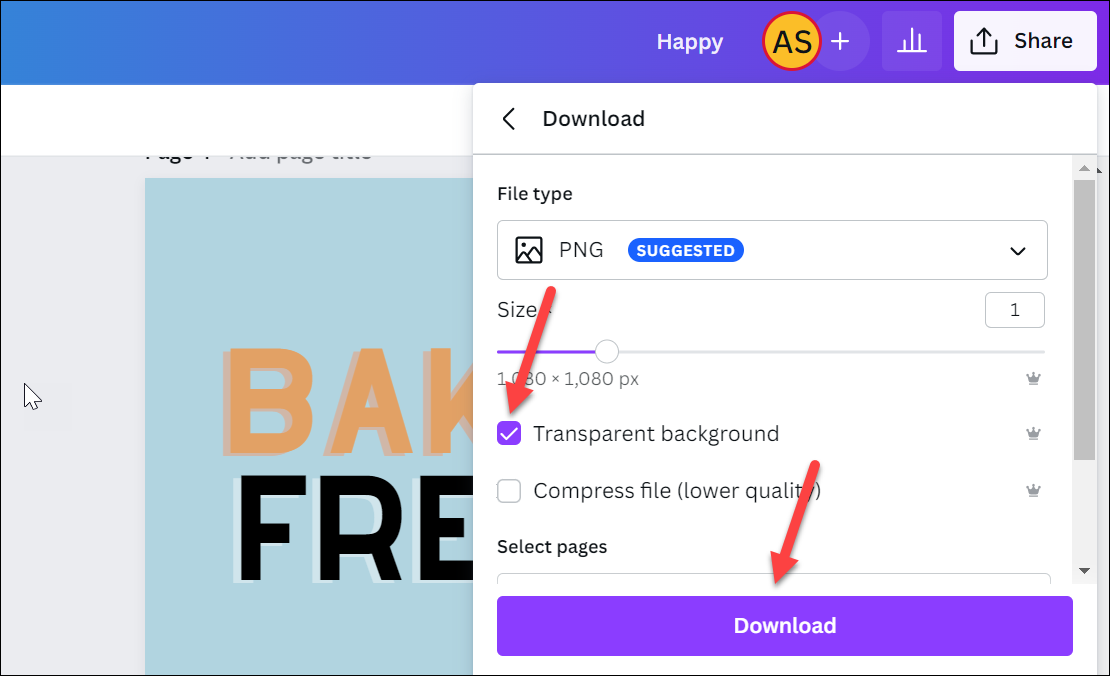 Since this option is only available with Canva Pro and it's instrumental to the workaround, free users cannot use this. If you're a Canva Free user, you'll have to use another software to remove the background, i.e., make it transparent, after downloading the image. You can use a tool like remove.bg to remove the background for free. You can find the steps to use the tool in our guide here.
Once the download completes, upload the image to Canva by either dragging and dropping the image or using the 'Upload' option from the toolbar.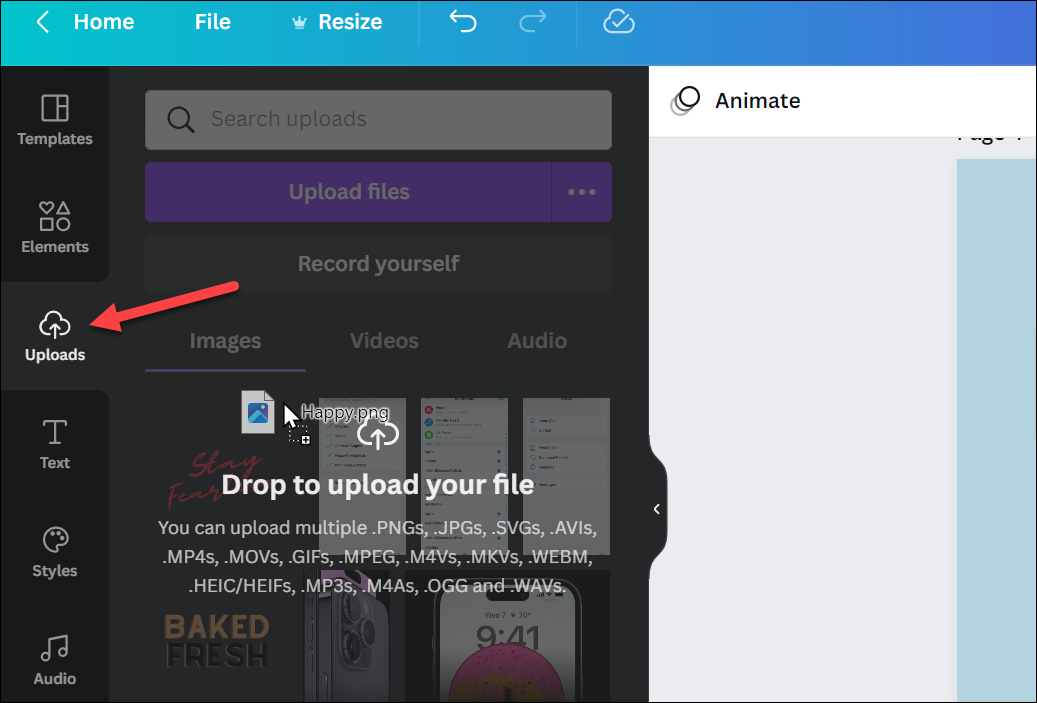 When the upload completes, click the image to add it to the design.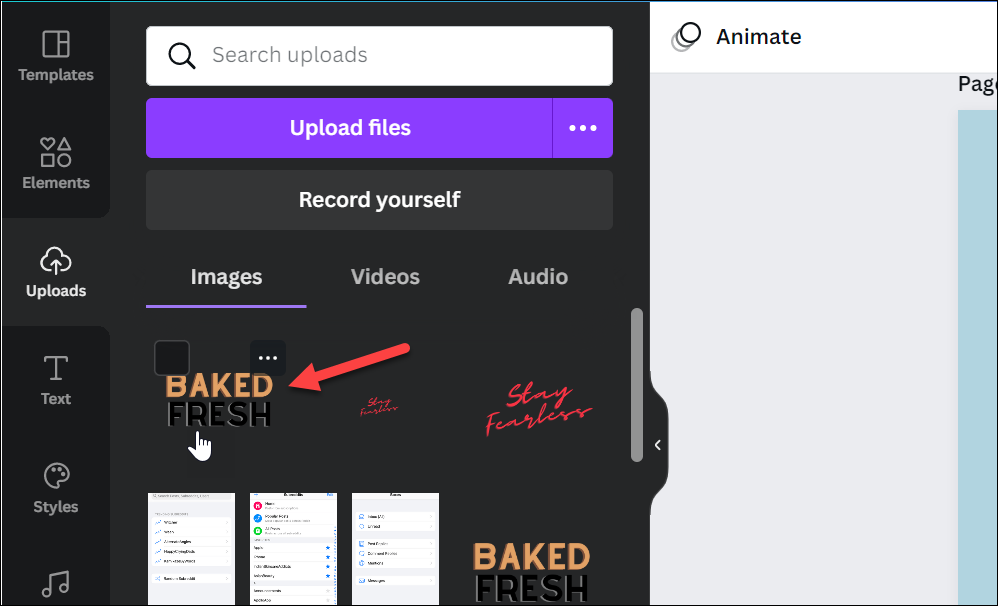 Then, make sure the image is selected on the design page, otherwise click it to select it. Image tools will appear above the design. Click the 'Flip' option from the toolbar.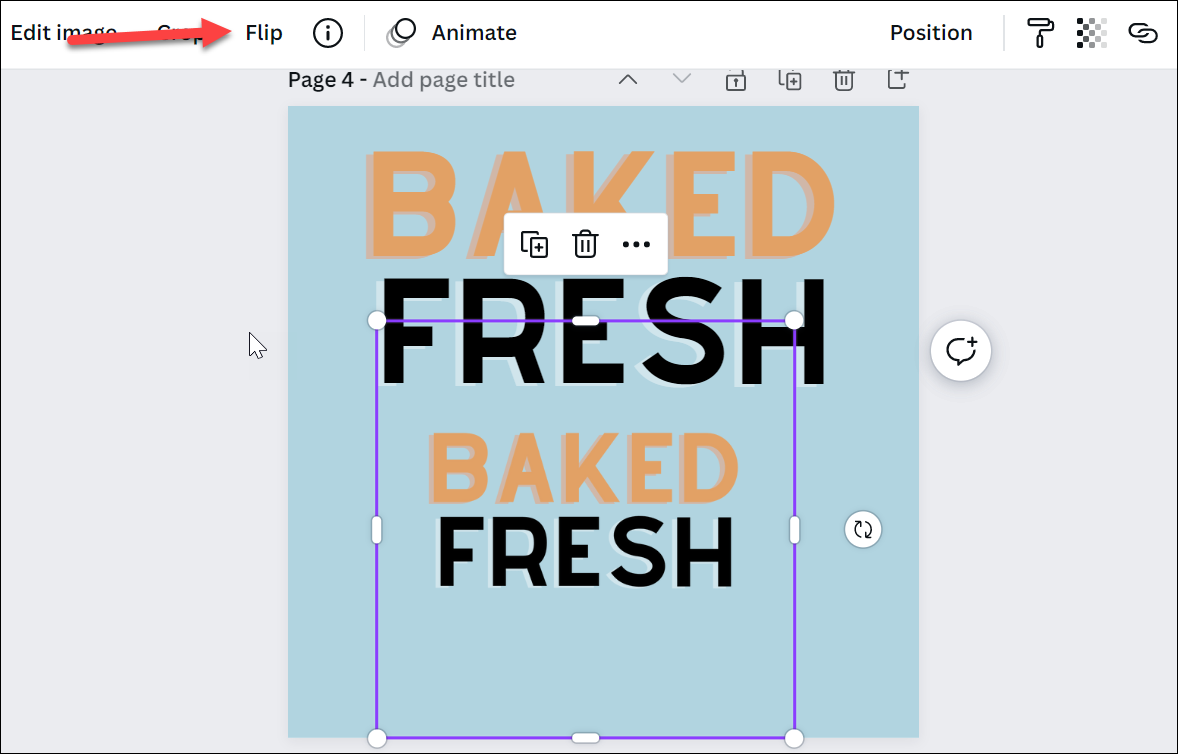 Then, you can flip the image horizontally, vertically, or both by clicking each option. You can add it to your final design page and create the rest of the design on this page itself.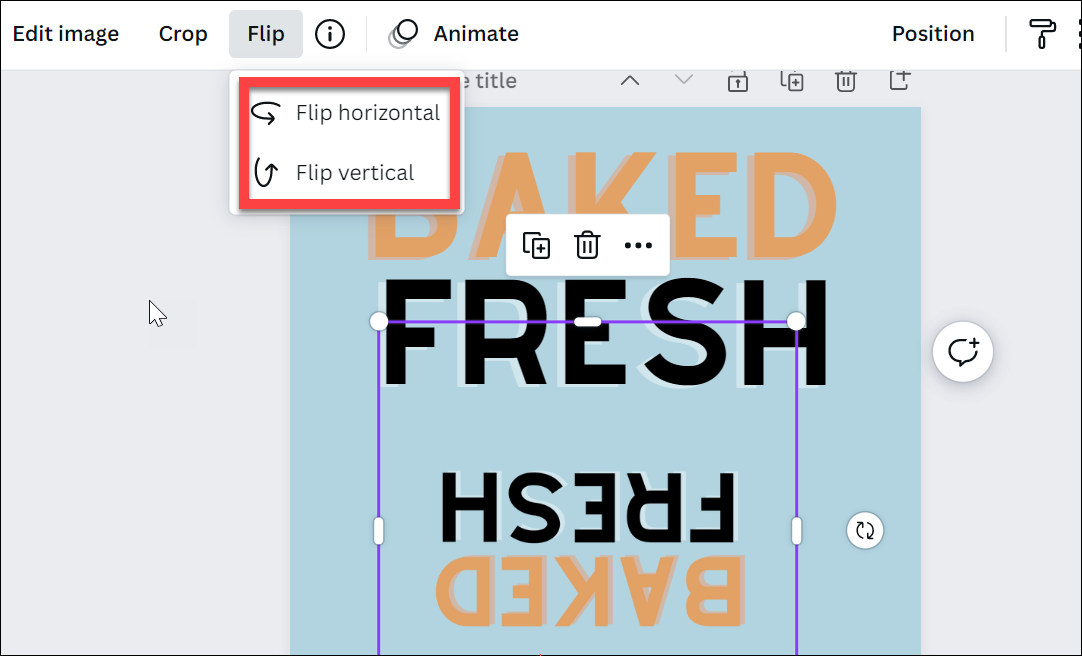 ---
There you have it – a quick and easy way to flip text in Canva and add them to your designs to get the perfect graphics you want.