Microsoft Teams is one of the most popular Workstream Collaboration platforms to exist these days. Organizations and teams use it everywhere to collaborate and communicate effectively. Users can chat privately 1:1, in a group or publicly in a channel.
But tools for effective communication in Microsoft Teams don't end there. Teams also provides provisions for formatting and rich text editing in chats and conversations so communications are even more enhanced.
There are a lot of formatting options available in Microsoft Teams for messages in both private chats or channel conversations.
To format a chat message, go to 'Chat' from the navigation bar on the left, and open the conversation you want to send the message to.
To format a channel conversation, go to 'Teams' on the left navigation bar, and then go to the channel you want to post the conversation to.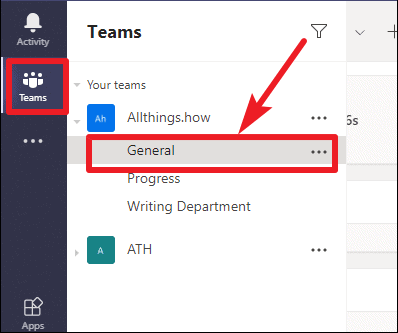 Now, for either medium, go to the 'composition box' at the bottom to compose a message. Click on the 'Format' option (the icon that looks like an A pen with a paintbrush) beneath the box to open the formatting options.

The expanded view for formatting the text will open. Select the text you want to format and choose an option from the variety of options like Bold, Italicize, Underline, Strikethrough, etc. There are also options for highlighting the text, creating lists, changing the font color and size or inserting a link.

Click on 'More options' (three-dots) to access more formatting options like creating a table, a code snippet, etc.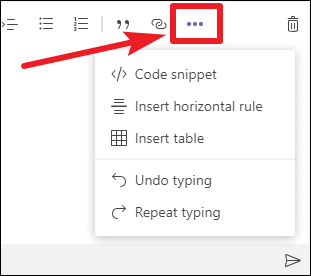 Microsoft Teams has a variety of formatting options to make work-related chats and conversations as compelling as they need to be, so users can be their most productive selves.