The ability to set a virtual background in Zoom Meetings is one of the most impressive features of the software. Zoom offers a great selection of virtual backgrounds in-built, and it even allows you to set a custom background of your choice as well, for free.
You can take advantage of the custom background feature to look your professional best in Zoom Meetings with office setup and company logo on the wall set as a virtual background for Zoom Meetings even when you're working from home.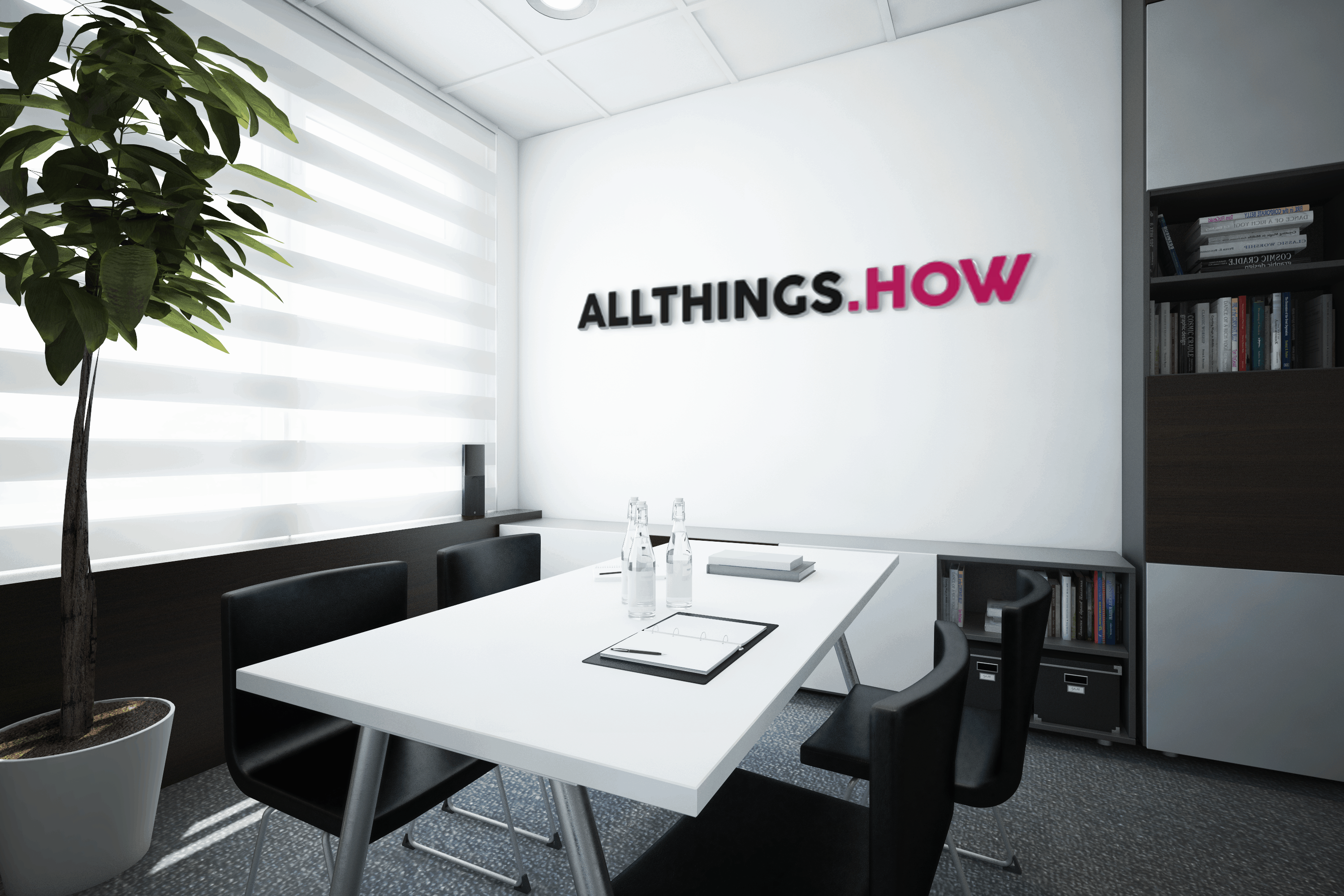 The image above is created using services from Virtual Office. You can get a similar backdrop for Zoom Meetings for your company too.
At launch, Virtual Office was a free service. But since these guys are working by hand to create a virtual background with a picture of an office and a company logo on the wall, the overwhelming response has probably forced the site to charge $6.99 for every custom office background you request on their site going forward.
That said, go to virtualoffice.design/create to request a custom virtual office background for your company. Fill out the form with your Name, Company Name, Email, Office style, and most importantly upload your company logo in a high-resolution transparent PNG image.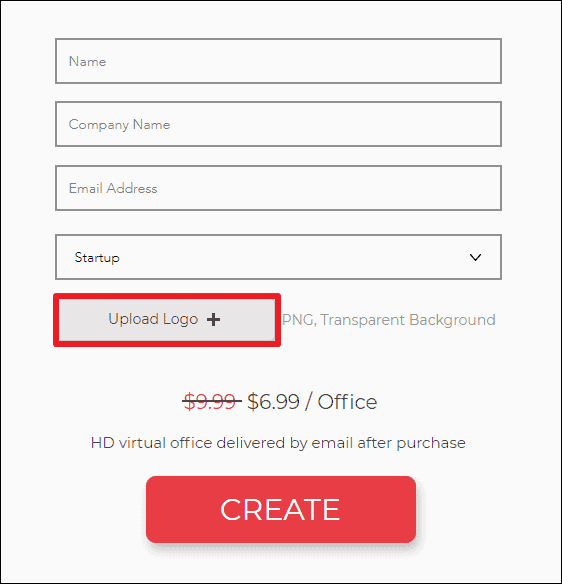 Hit the Create button, make the payment and after some time your custom virtual background will be delivered to your inbox.
We requested a virtual background for 'Allthings.how' from Virtual Office and it took them more than 24 hours to deliver, so have patience with your order.
Once you get your custom background from Virtual Office, set it as your virtual background for Zoom Meetings from the Zoom app.
Launch the Zoom Meetings app on your computer, and click on the 'Settings' gear icon at the top-right corner of the screen.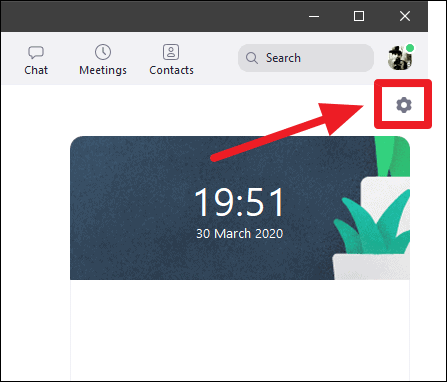 Select 'Virtual Background' option on the left panel in the Zoom settings window.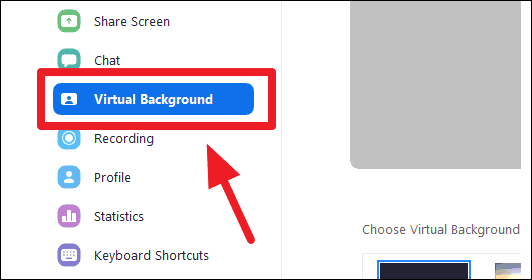 Then on the right panel, click the '+' icon and select 'Add Image' from the available options to add your custom background.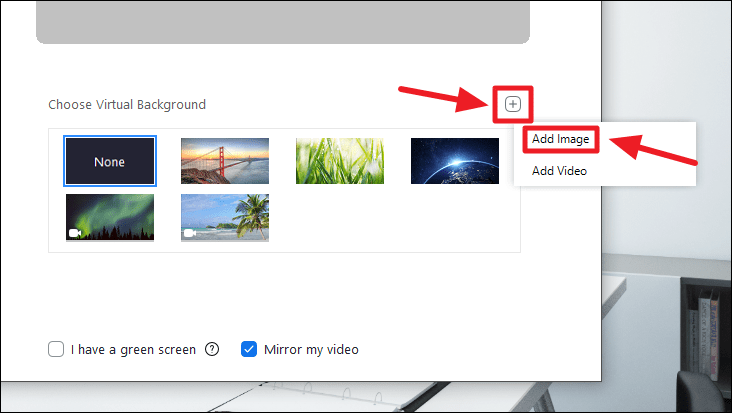 Select and upload the custom background you received from Virtual Office, and then set it as your Virtual Background.
Now, in every Zoom Meeting, your background will be set to your custom virtual office setup.