Most of us have already heard about and probably experienced ChatGPT firsthand by now. But ChatGPT does not have a standalone app and can only be used by visiting the website.
If you are someone who wishes to use it frequently but finds heading to the website every time irksome, this guide will teach you how you can install it on your Windows computer as an app. Let's get going.
What is ChatGPT?
In case you were living under a rock and don't know what ChatGPT is, we've got your back. Chat GPT is an AI-based language-processing model developed by OpenAI. Though you might have heard about its capabilities already by now, for the uninitiated, ChatGPT can converse with users so well that it might be difficult to comprehend that the response is not from a human.
Along with that, ChatGPT can gather all data fed to it and compile an essay, write a blog, or even write code for you on the topic of your choice. Though it is not the first large language processing model in the world, it is definitely the first to have an interface that lets the public try it out.
Technical things aside, ChatGPT can help you in various ways. You can ask it to explain a topic of your choice in simpler terms, summarize a paragraph of text, or even ask it what the best gift is for your near and dear ones.
Now that you are acquainted with ChatGPT, let's move to installing it as an app on your computer. In addition to that, for your ease of convenience, we will be showcasing instructions for Google Chrome as well as Microsoft Edge.
Install ChatGPT Using Google Chrome
Since ChatGPT does not have an official standalone app and is only accessible via the website, the workaround is to create a shortcut on your Desktop that will act as an app.
First, head to chat.openai.com using Google Chrome. Then, click on the 'kebab' icon from the top right corner and hover over the 'More Tools' option. Next, click on the 'Create Shortcut' option.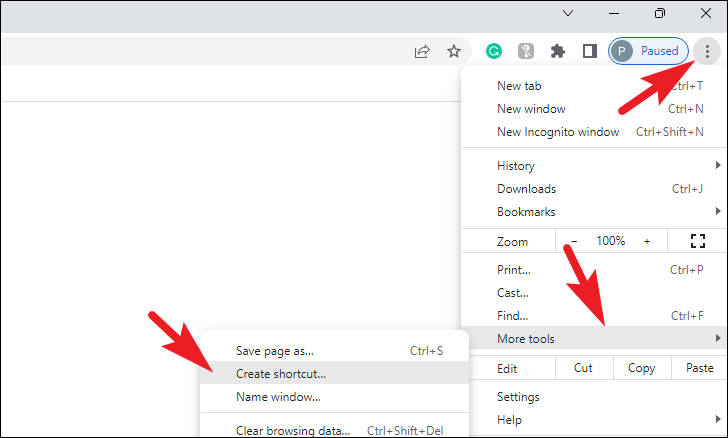 From the overlay window, type ChatGPT in the textbox and then click on the checkbox preceding the 'Open as window' option to always open ChatGPT in a new window. Then, click on the 'Create' button.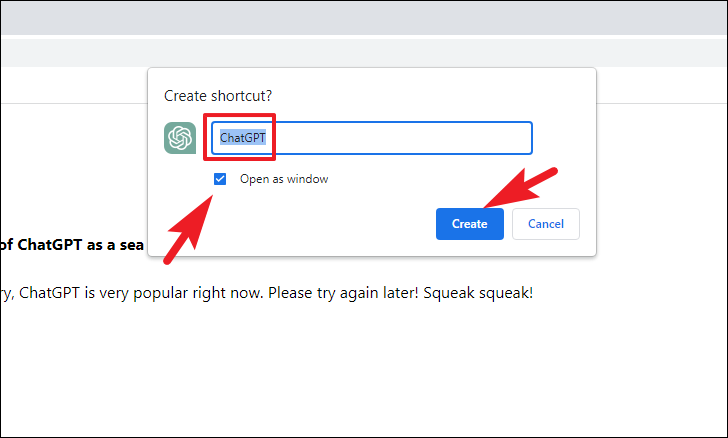 You can then find the ChatGPT shortcut right on your Desktop. Double-click on it whenever you wish to use it.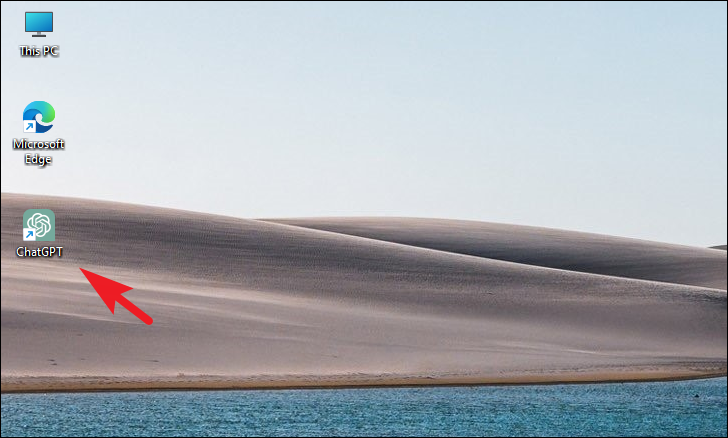 When launched, ChatGPT will open in a separate window.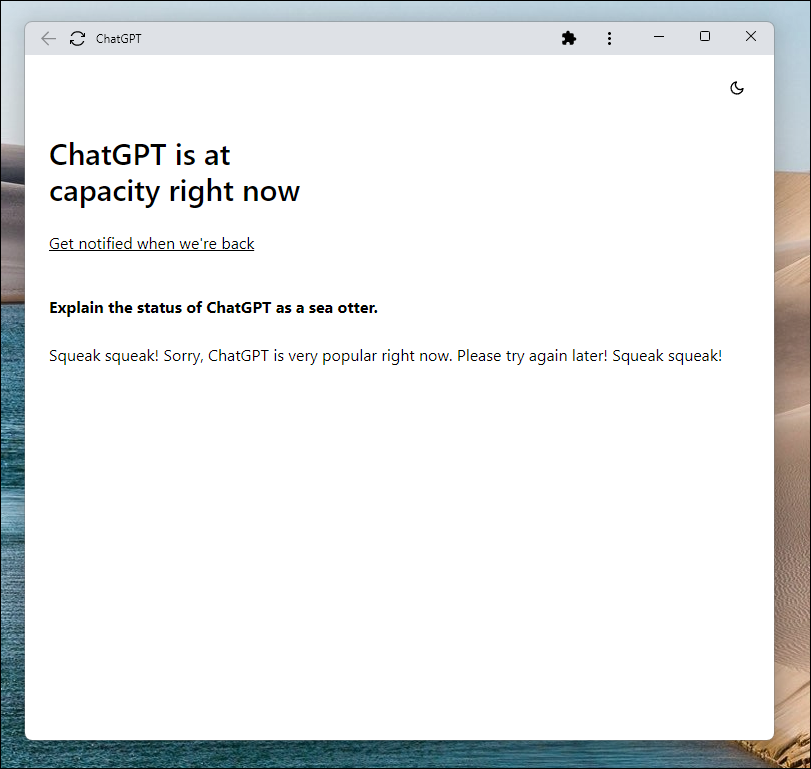 Install ChatGPT Using Microsoft Edge
The process is more or less similar to that of Google Chrome, however, there are some user interface changes along with some more options for your convenience.
First, head to chat.openai.com using Microsoft Edge on your PC. Then, click on the 'ellipsis' icon in the top-right corner. After that, hover over the 'Apps' section and click on the 'Install this site as an app' option. This will bring an overlay window to your screen.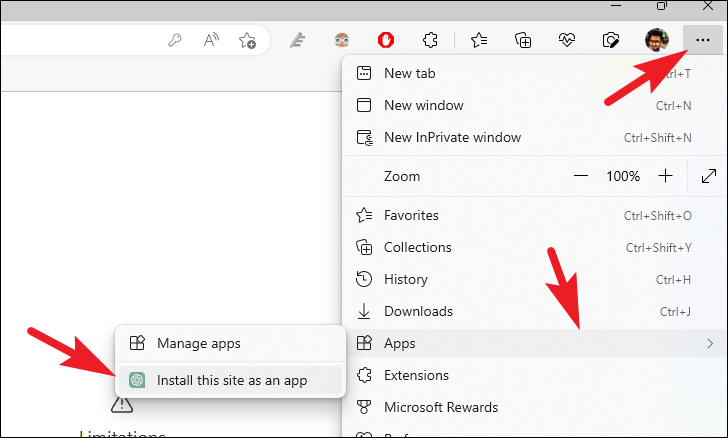 Now, type ChatGPT in the text box and click on the 'Install' button.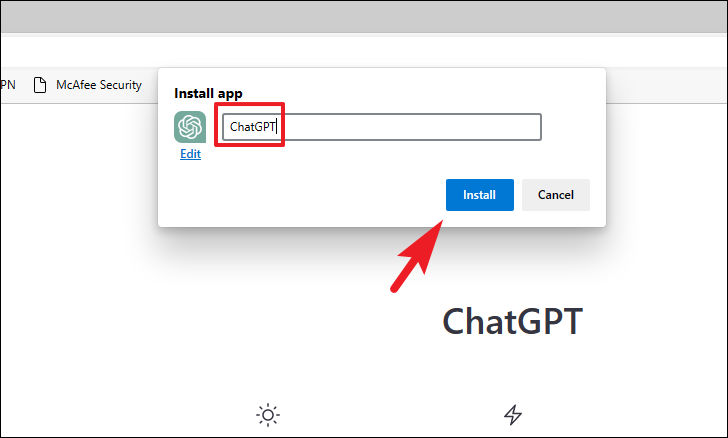 Once the app has been installed, it will be displayed in a new Microsoft Edge window. You will then have the option to pin the app to Taskbar, Start Menu, or create a Desktop shortcut. Click on the checkbox of the option you find the most suitable for you. In addition to that, you can also choose to launch the ChatGPT as soon as you log in to your user account. Once done, click on the 'Allow' button to save the changes.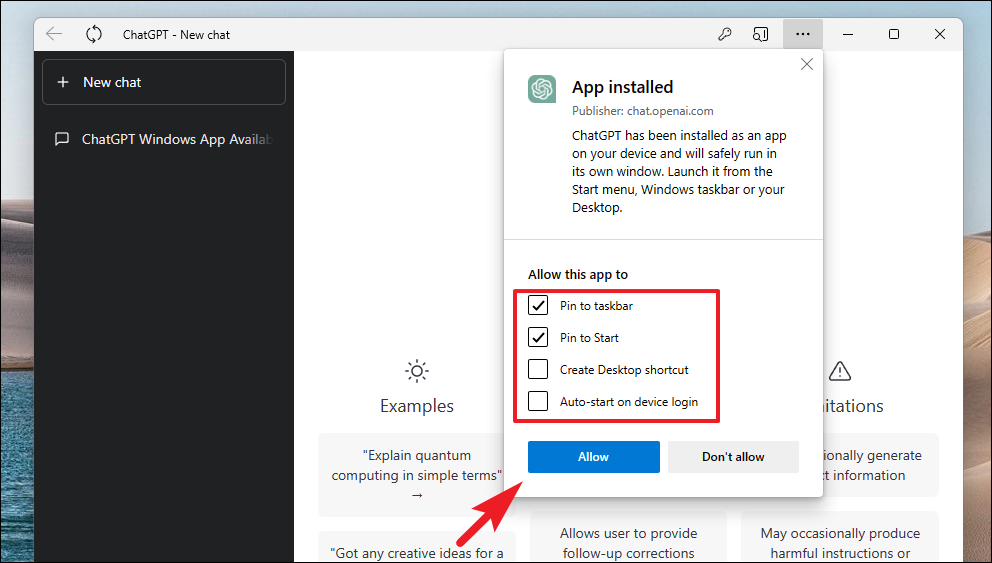 That's it, you have successfully installed chat GPT on your Windows 11 PC.
---
ChatGPT is still in its infancy, the more data it acquires, the more refined and efficient it will become. In today's day and age, it only makes sense to work along with technological advancements rather than against them.