As Google is planning to merge Google Hangouts with Google Chat, soon the entire workforce will migrate to Google Chat. It is easy to access and convenient to work with. Google provides Google Chat in the form of a web app on desktops. This helps you to access the app from the browser itself but at the same time burden you with changing tabs every now and then to chat.
To avert this issue, having a Google Chat desktop app is your way out. It will not only save your time but also help you maintain your chat records on your desktop. In fact, you can keep your chat window open simultaneously and get rid of the inconvenience of changing tabs every time while working.
However, there is not a dedicated desktop app for Google Chat yet. But don't worry, in this article, you will learn how to install the Google Chat app on your PC, Mac, and Linux systems without even downloading it.
Installing Google Chat Desktop App using Chrome, Edge, and Safari
In the address bar of your web browser, type chat.google.com, and press 'Enter'. It will take you to the Google Chat web app.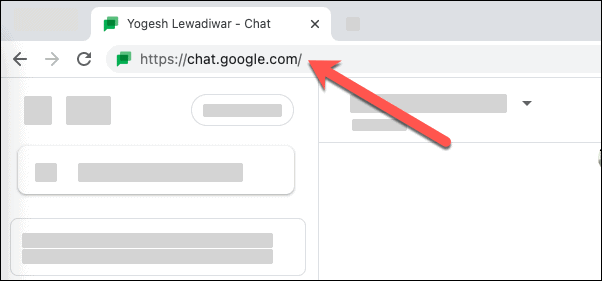 Once you are there, you will observe that an install button (a '+' sign) has appeared in the address bar as shown below. Click on that button.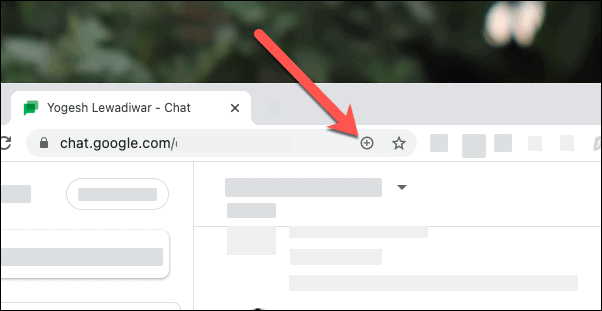 A dialogue box will prompt, asking for permission to install Google Chat app. Click on the 'Install' button and the web app will be added as an app on your desktop.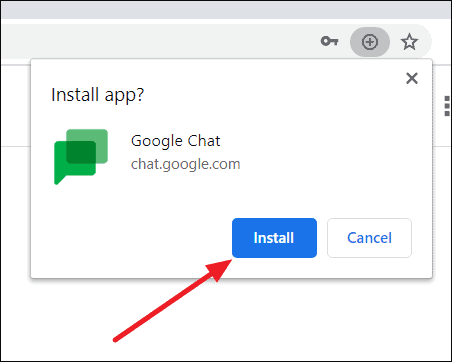 After clicking on the 'Install' button, the app will open as a separate window on your desktop. Like any other app on your computer does.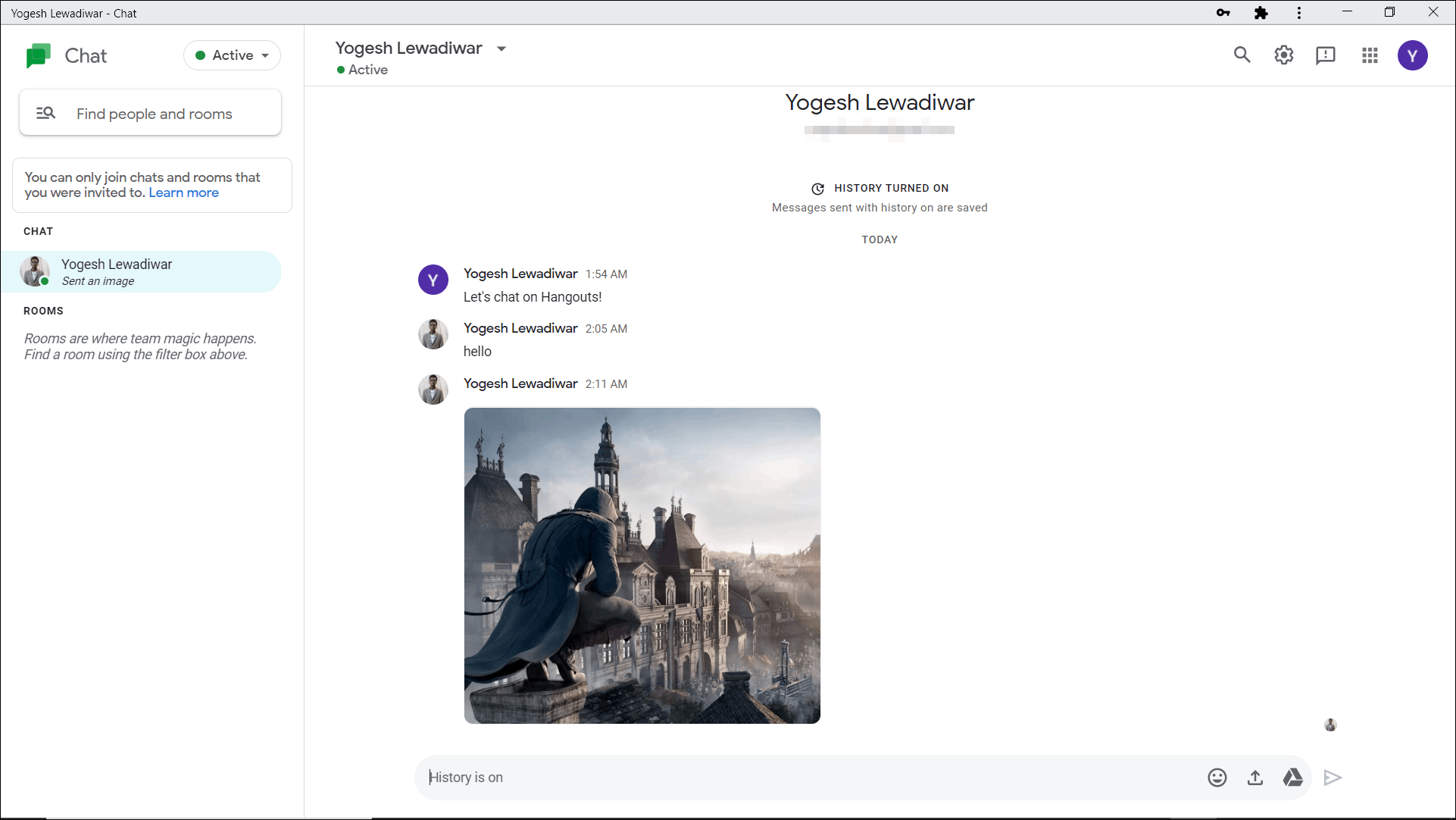 You can simply access the app by searching it in the search box on your desktop or you can create a desktop shortcut as well.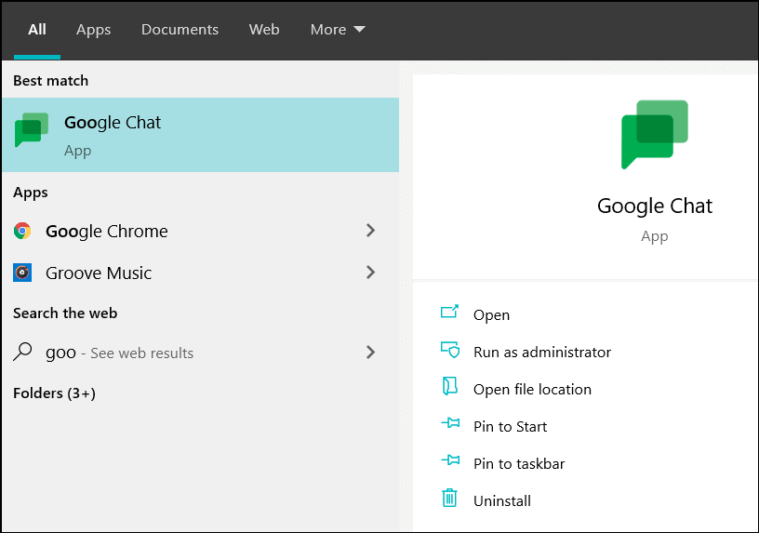 ---
It will work on every browser that supports web apps like Google Chrome, Microsoft Edge, Safari, etc on any system. However, since the app is powered by your browser only, uninstalling the browser will also remove the Google Chat app on your system.