If you are ever in need of collecting data from multiple users without knocking on their doorsteps then you might consider using Google Forms. Google Forms, a product from Google, exclusively developed with the sole purpose of making data collection easy and efficient.
However, the collected data can be so huge that you won't be able to segregate it properly. Thus having the collected data arranged in a spreadsheet will ease your job a bit. Well, guess what, Google Forms allows you to arrange the collected responses in a spreadsheet format in Google Sheets.
So in this article, we will see how to link a Google Form with a Google Sheet so you can systematically arrange your responses.
Checking Responses in Google Form
Google Forms allows you to check the responses on your form. All you need to do is click on the 'Responses' tab as shown in the screenshot.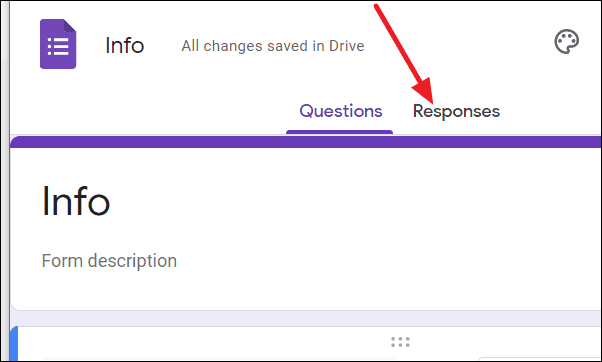 Once you open the 'Responses' tab you will see all the recorded responses. But the issue is that the data belonging to a particular field will be collected vertically in that particular panel. For instance, you can see that all the names from the received responses have been collected inside a single 'Name' panel. This will happen with the rest of the data fields as well. Considering the size of data that might arrive in the form of responses, this is not a feasible way.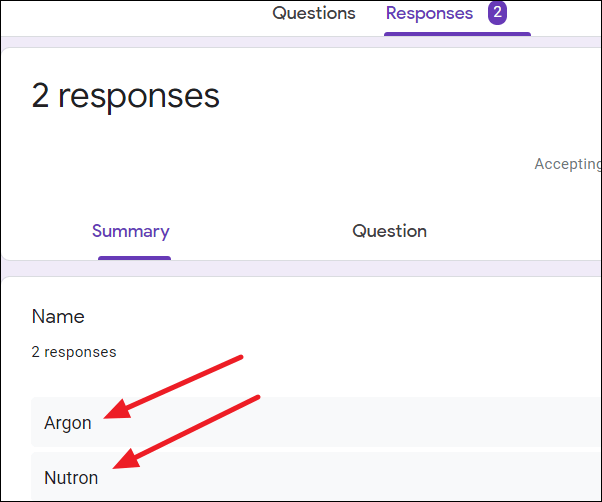 Linking Google Form Data to a Google Sheet
To resolve this issue you can arrange the responses in a spreadsheet. To do so click on the spreadsheet button, as shown below, which reads 'View responses in Sheets'.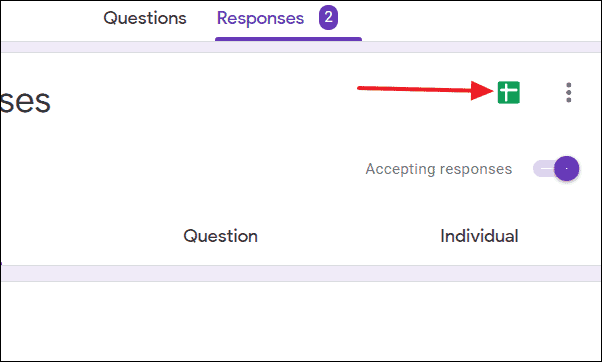 Upon clicking, a dialogue box will appear. It will provide you with the choice to either create a new spreadsheet or use an existing one. By default, it will create the spreadsheet with the same name as your form but you can rename it if you want. Then click on the 'Create' button and you are good to go.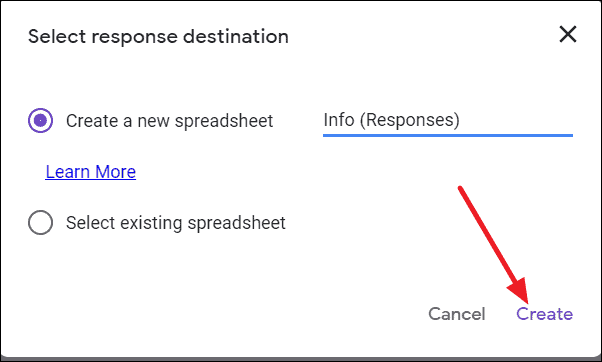 Google will create a spreadsheet with all the fields in the form, as headings plus an additional field for 'Timestamp'. This field will help you keep track of the time at which the response was recorded.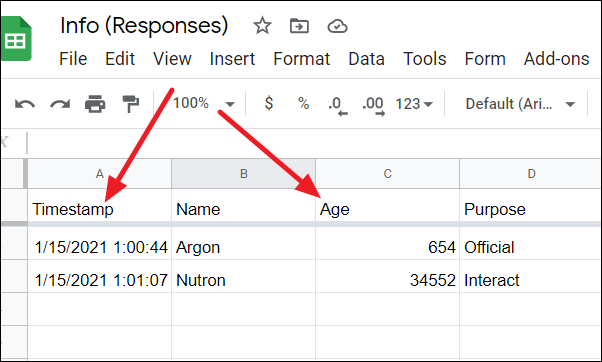 ---
So this how you can link a Google Form to a Google Sheet and access the responses directly from Google Sheets. This will help big time in symmetrically arranging or filtering the data.