The dichotomy of the internet is one of its defining traits; it's simultaneously the most helpful and the scariest thing in human history. And while we've mastered navigating it, the thought of a kid navigating its turbulent waters unchaperoned is enough to give anyone goosebumps.
But you cannot always be present by your kid's side to monitor their online activities. It was difficult to keep a direct eye on kids' web surfing a decade ago when they did not have their personal devices; it's damn near impossible now.
Fortunately, there are some steps you can take to make the internet a safer place for your kids. In this guide, we'll look at all the ways you can make Google Chrome – one of the most widely used web browsers – safer for your kids.
Use Family Link to Supervise your Child
If your kid has an Android or Chromebook, making Google Chrome safe for your kids is extremely easy with the Family Link app. But Family Link can only be used to manage restrictions for Google Chrome on Android and Chromebook devices. They won't work if your kid is using Google Chrome on iOS devices or Windows/ Mac desktops.
Family Link is available as an app that you can install on an iPhone or Android phone from the App Store/ Play Store to monitor restrictions. You can also go to the Google Family website to use Family Link. The first step after downloading Family Link would be to add your child to it. If you have a Google Family group with your child, you won't need the next steps.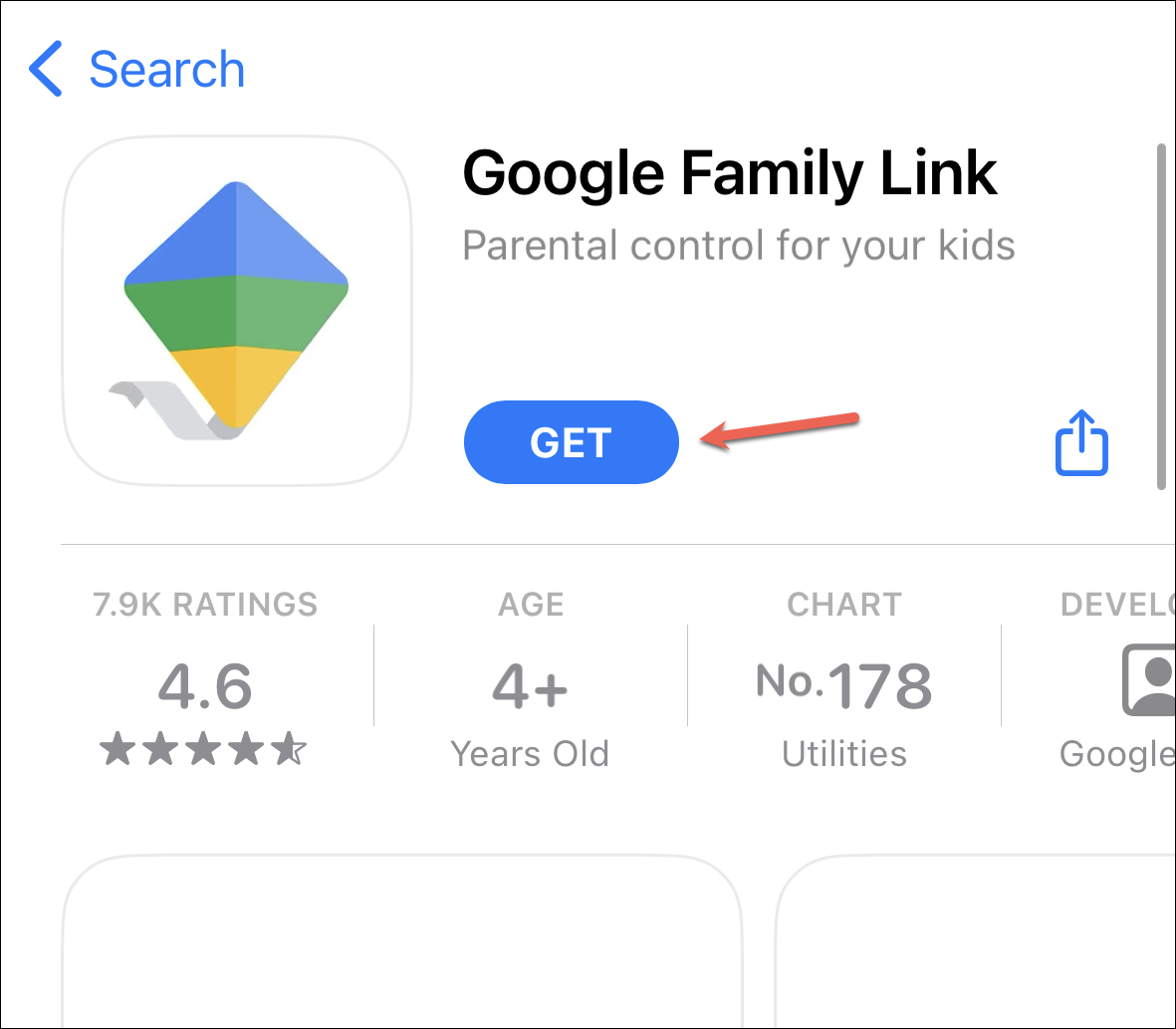 After downloading the Family Link app, sign in with your account.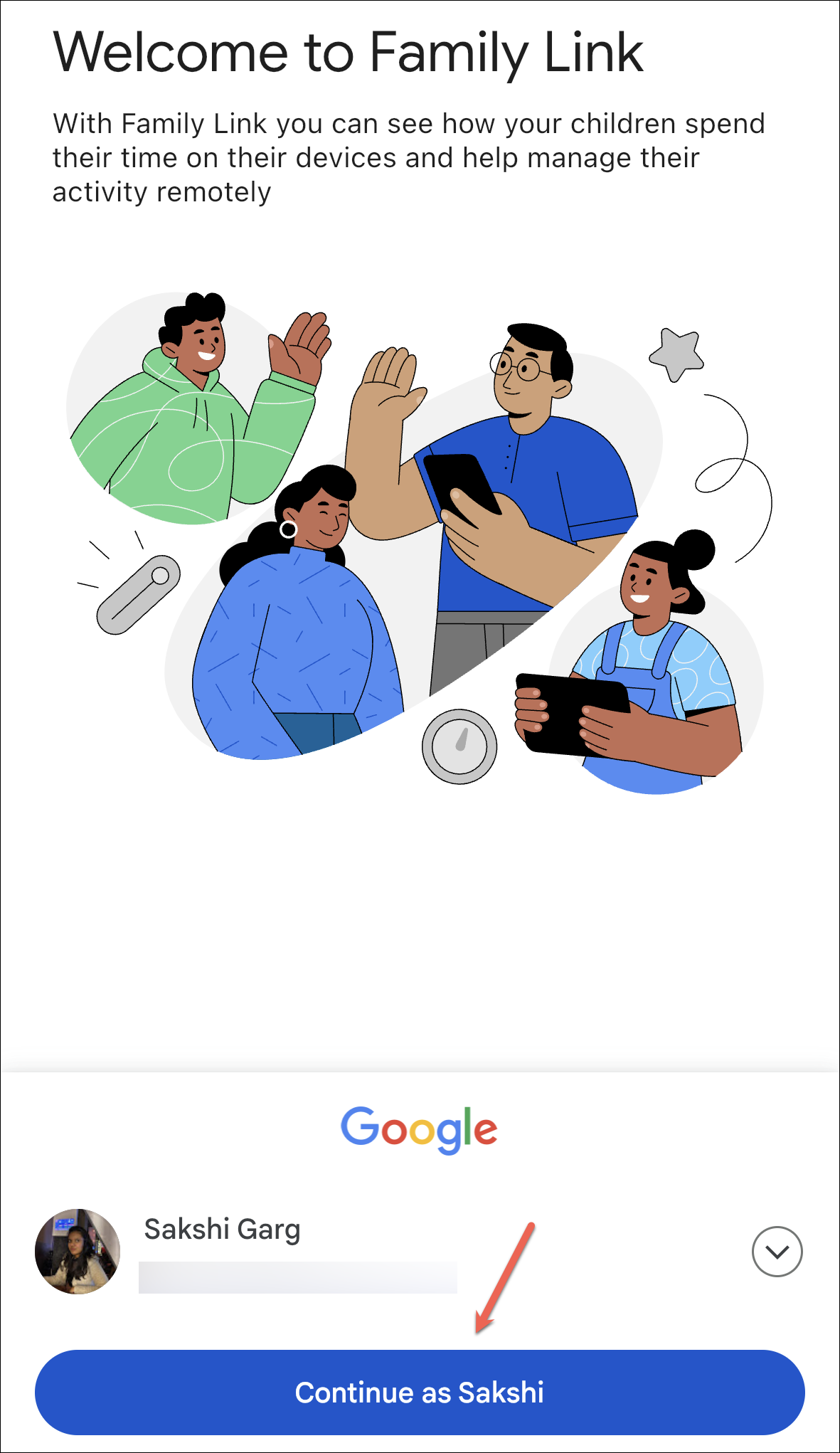 Then, if your child already has a Google account, tap the 'Yes' icon on the following screen, otherwise, tap 'No'.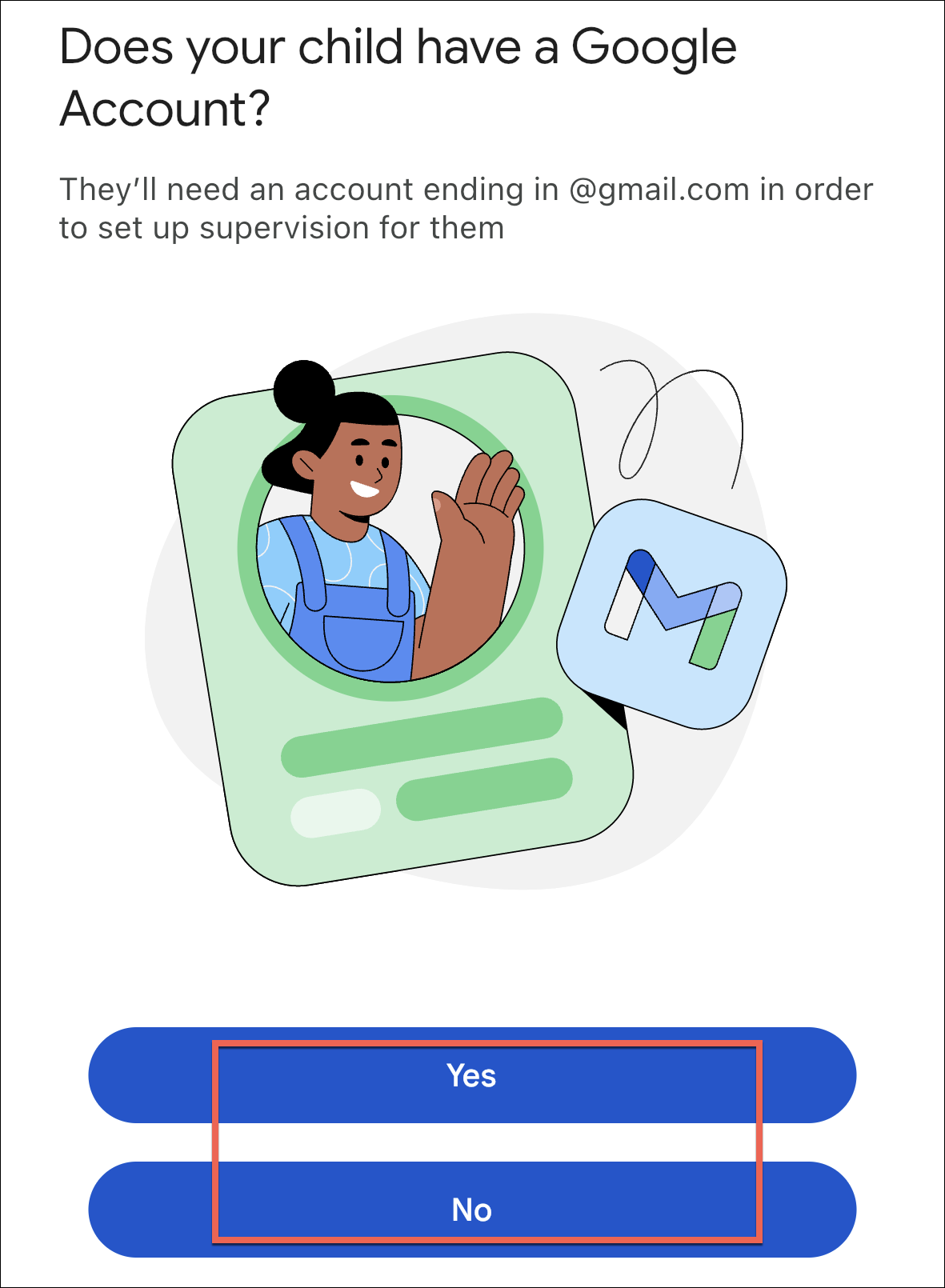 If you tapped Yes, you'll need your child's device for the next steps. Open the Settings on your child's Android or Chromebook.
For a Chromebook, tap 'People' from the Settings app. Then, select 'Parental Controls' and complete the following prompts.
For an Android, tap 'Google' from Settings.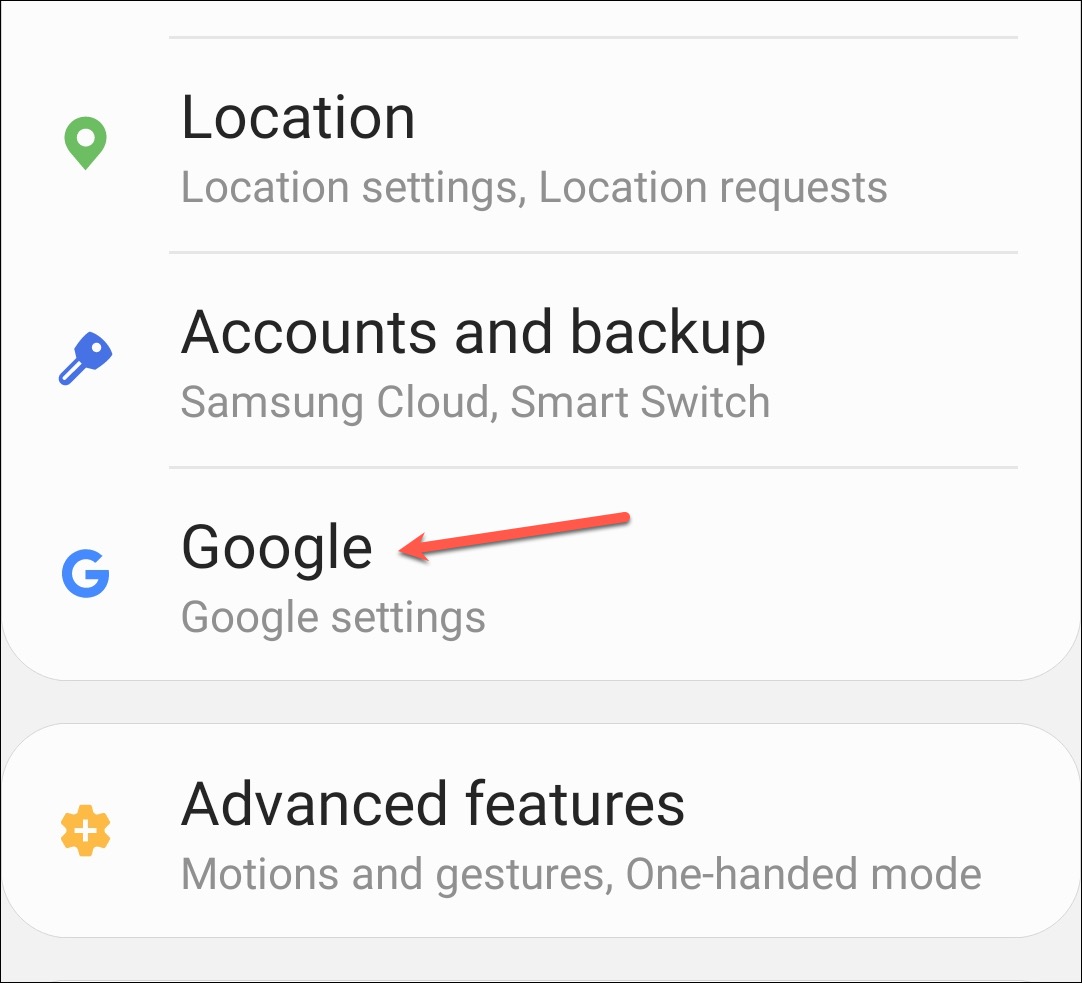 Then, tap 'Parental Controls'.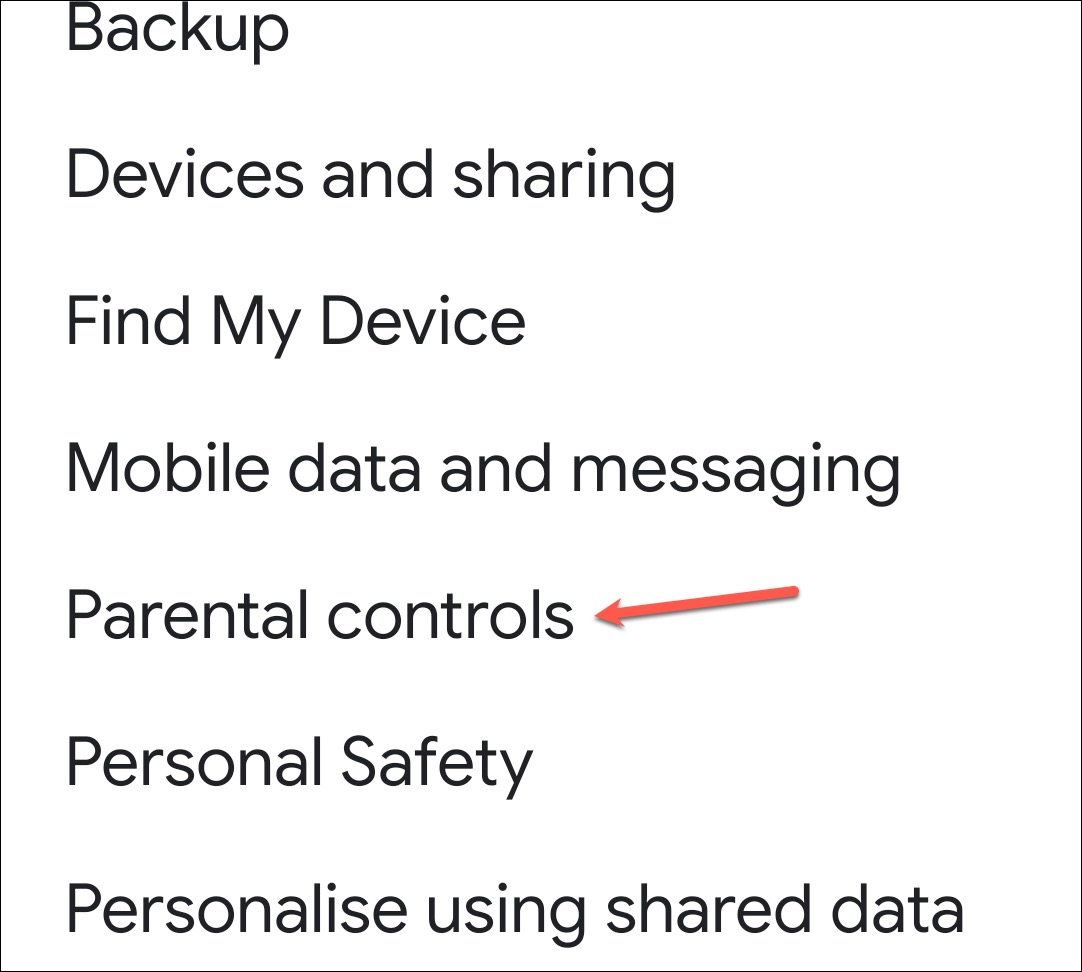 First, tap 'Child or Teenager' on the screen asking who will be using the device.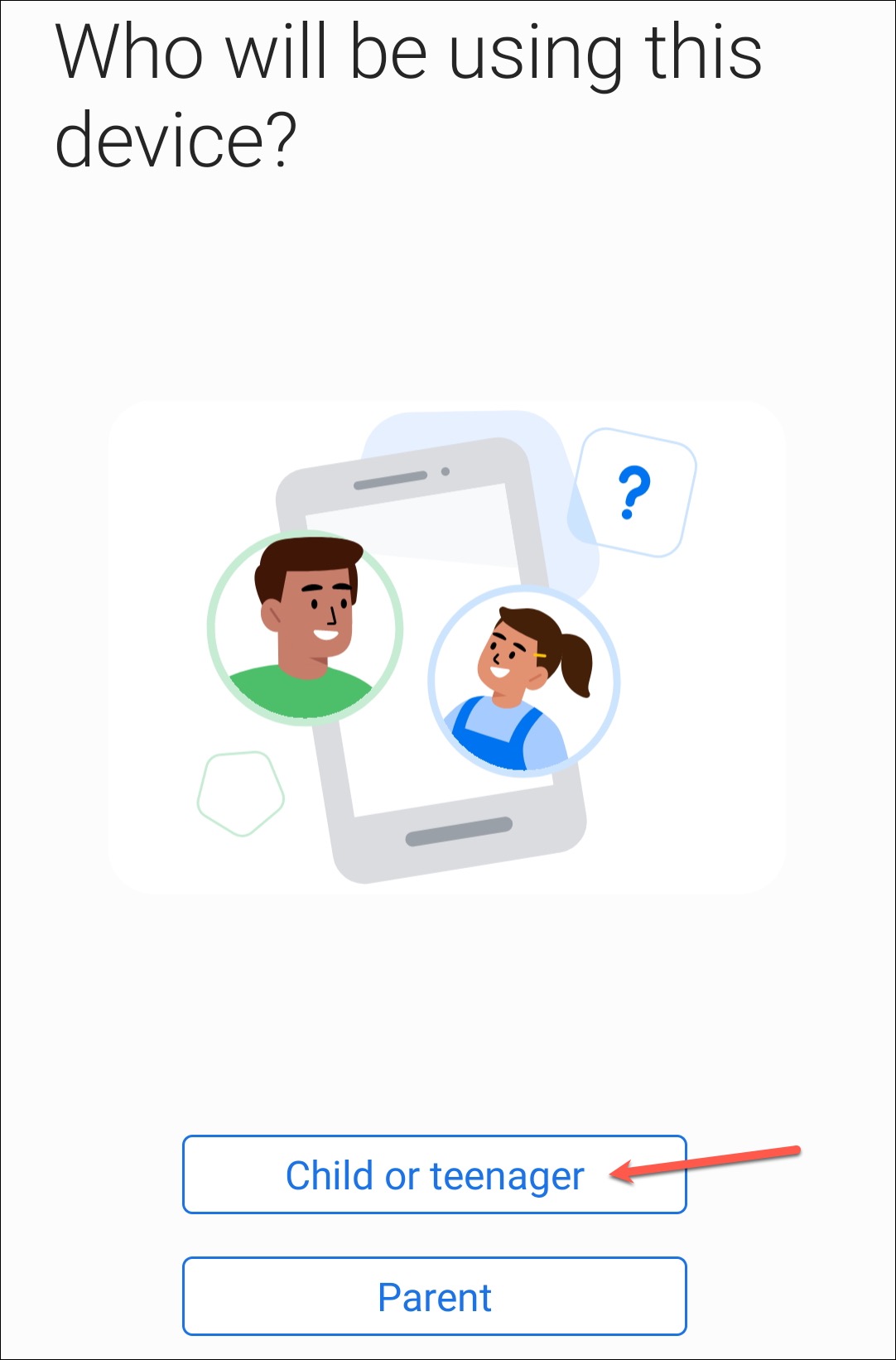 Tap 'Next' to proceed. Then, enter the information for the parental account (Google ID and password).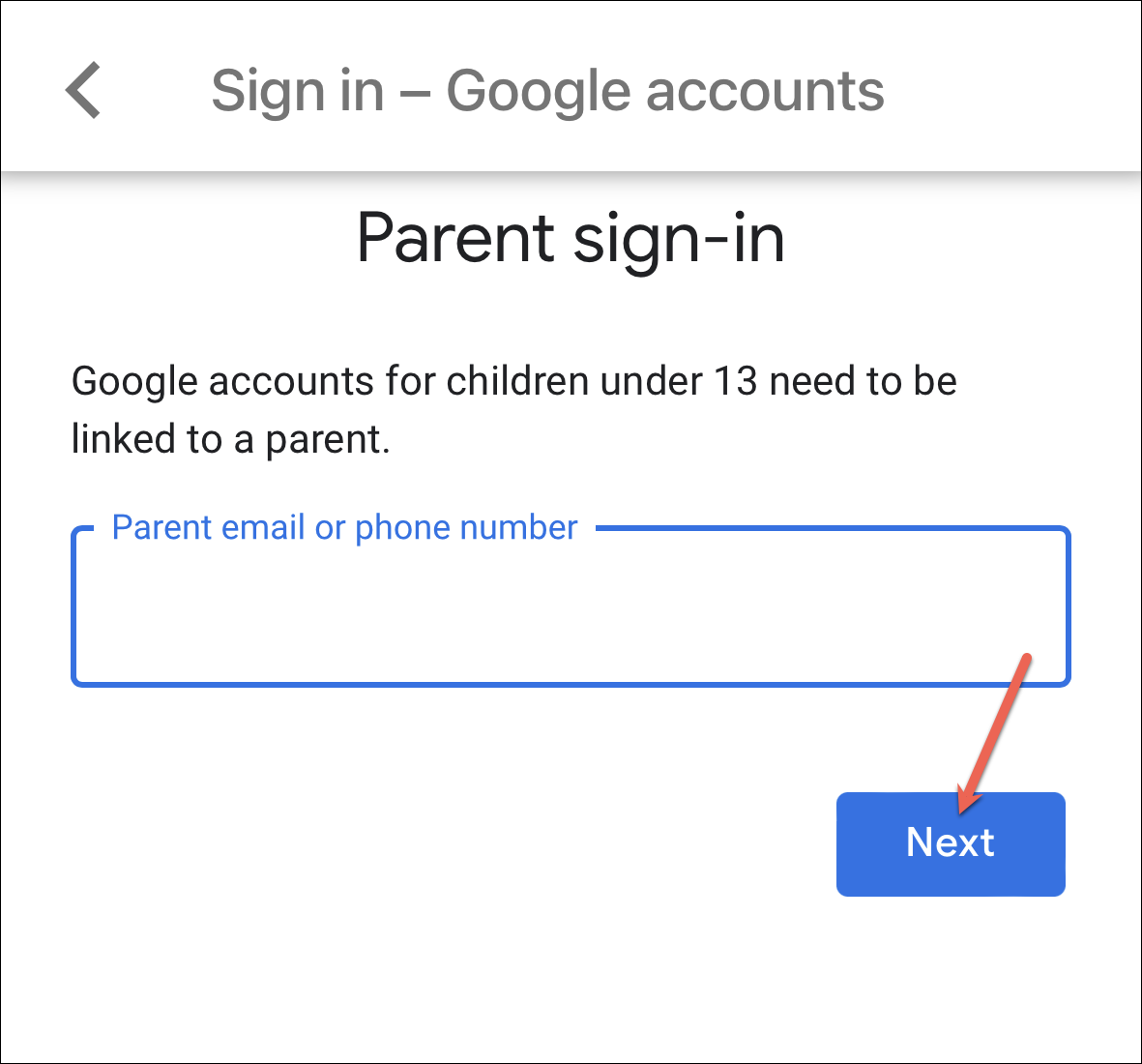 You might also need to enter your credit card information to verify that you are a parent; you won't be charged anything.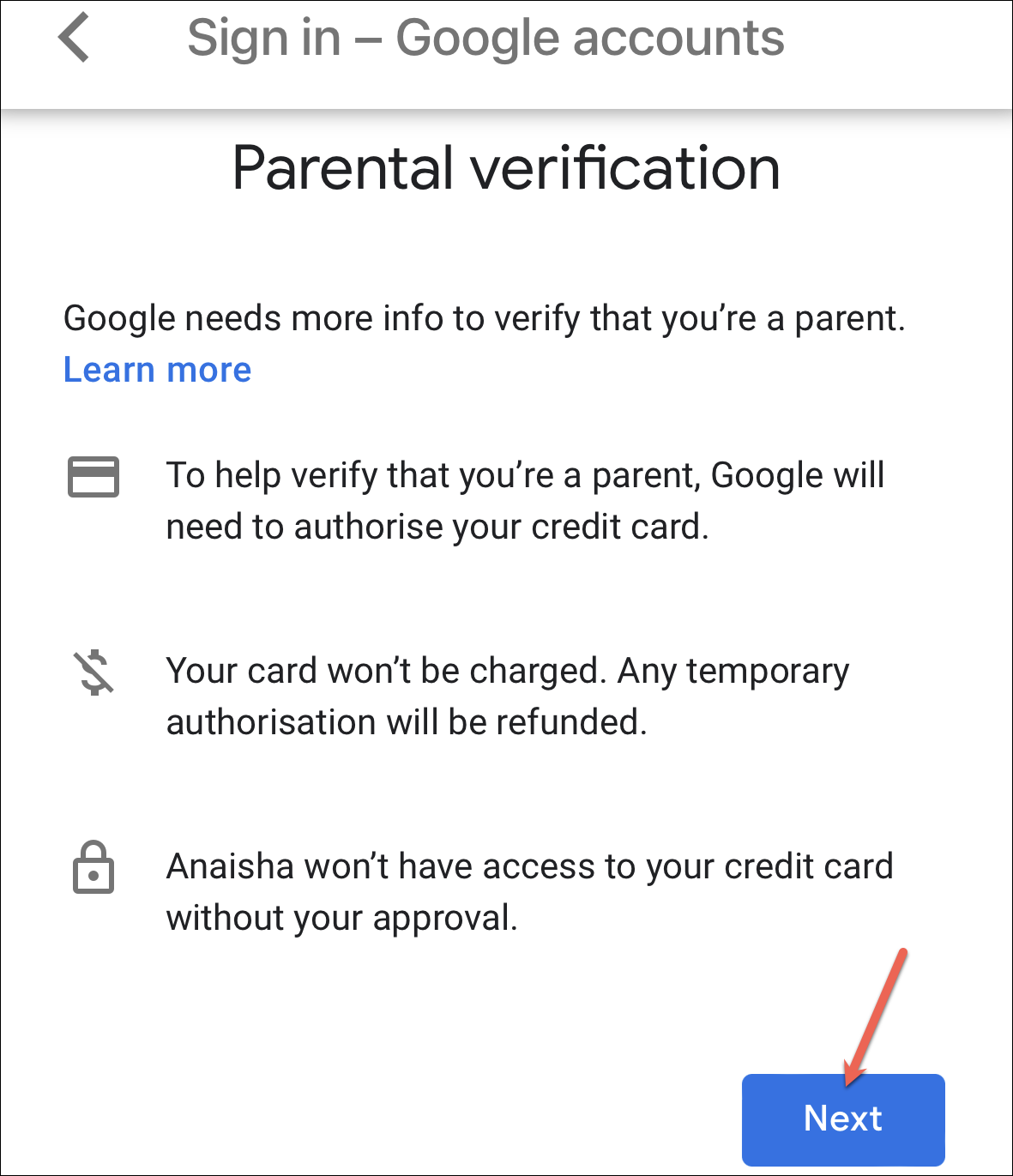 Then, agree to Google's terms and conditions to proceed.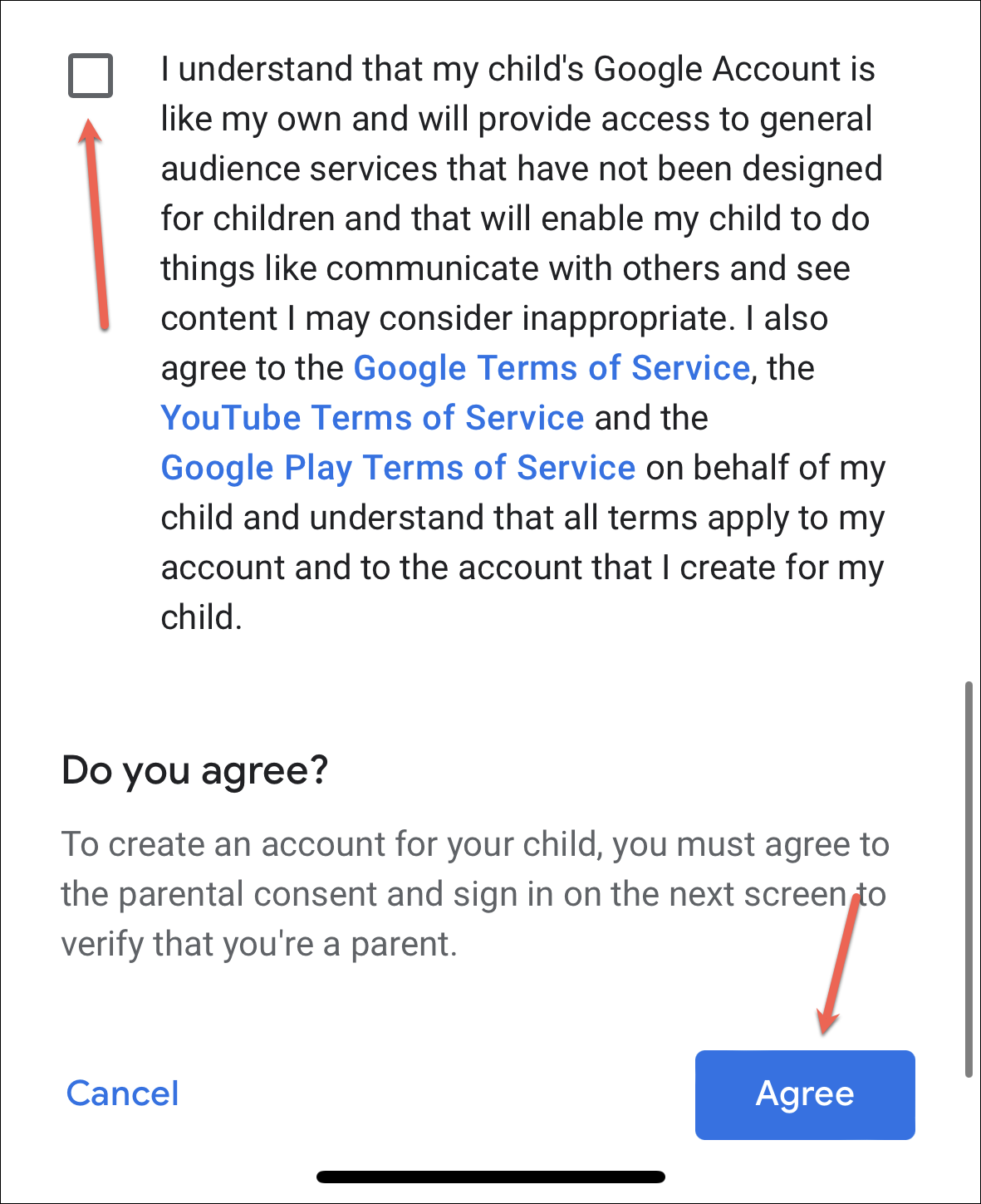 Finally, you'll need to enter the password for your child's account to complete the setup. Once done, go back to the Family Link app on your phone and tap 'Done'.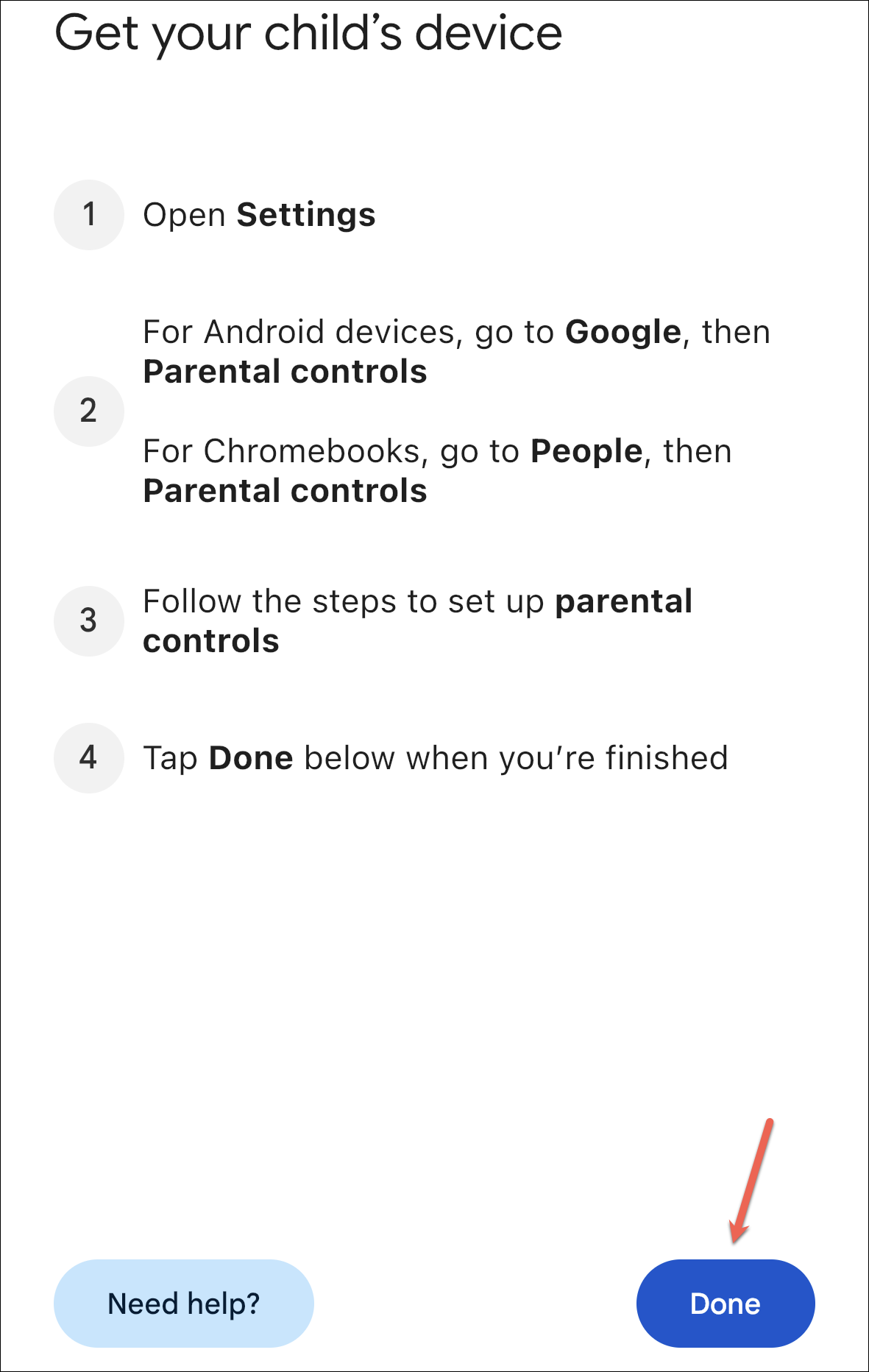 If you selected 'No' on the screen asking if your child has a Google account, you'll need to create the account in the following steps. Enter your child's name and tap 'Next'.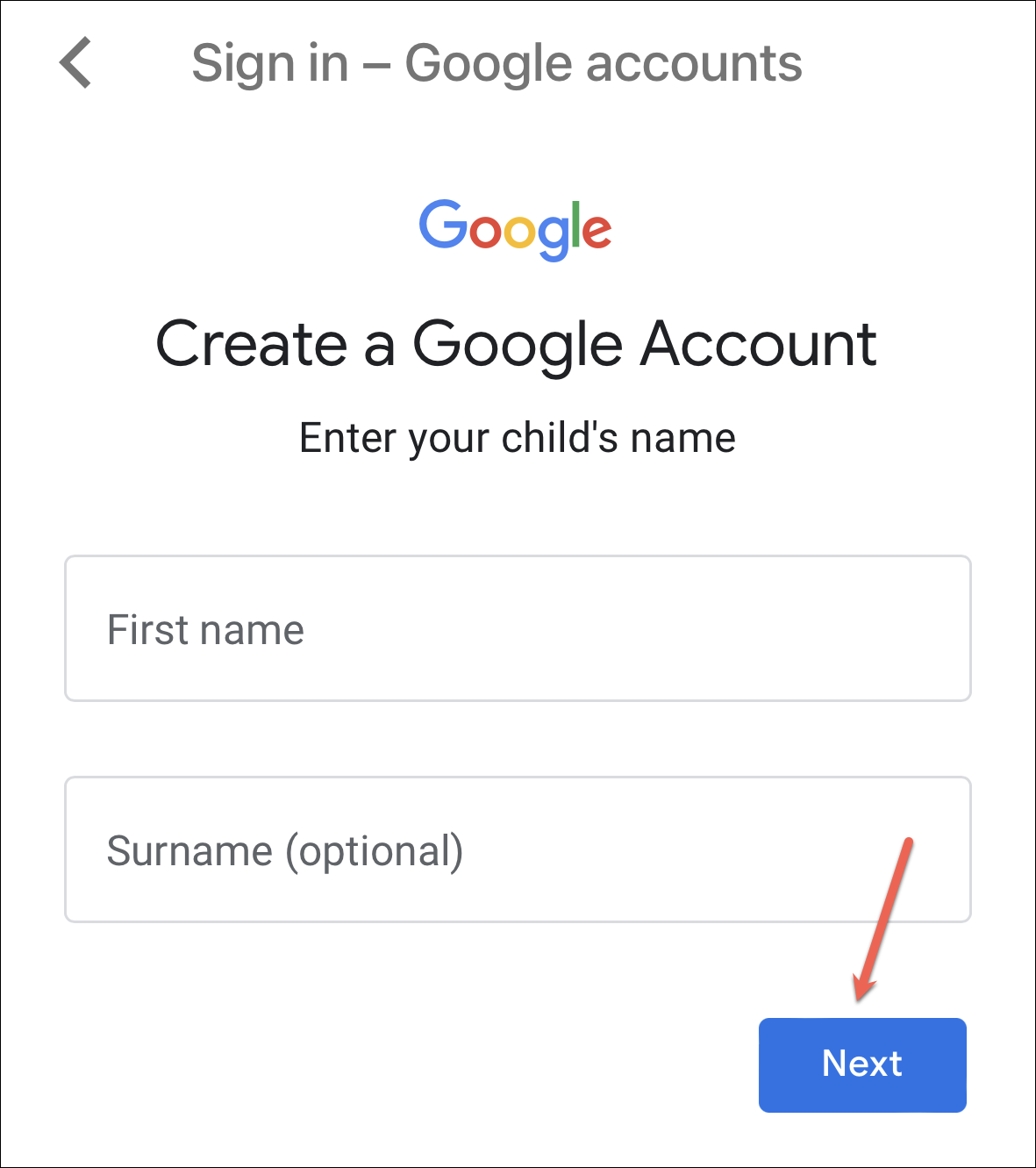 Then, enter basic information such as their date of birth and gender and tap 'Next'.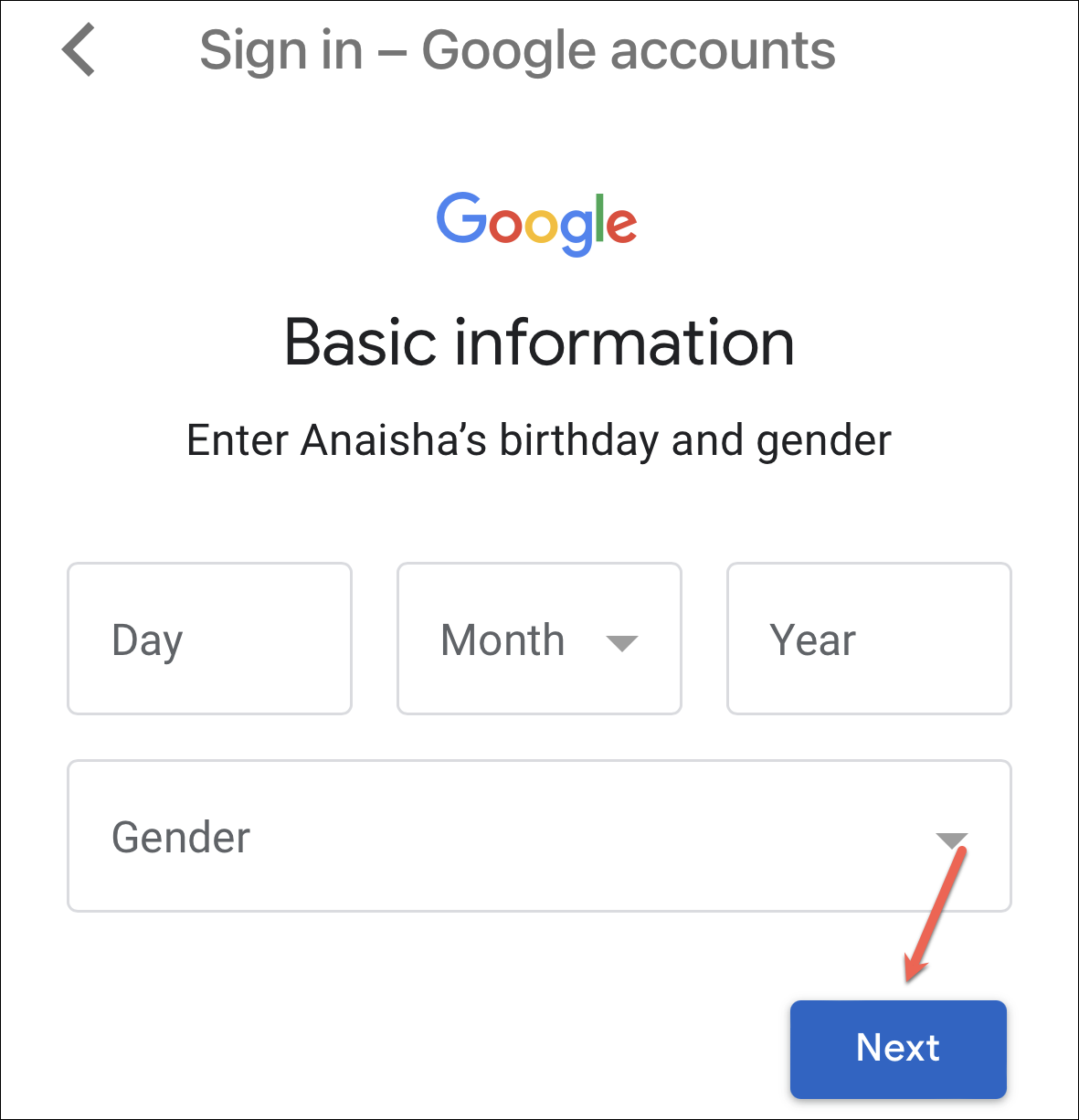 Create an email address and password for your child.
Then, you'll need to enter the details (email address and password) of the parental account, i.e., your account signed into the Family link app.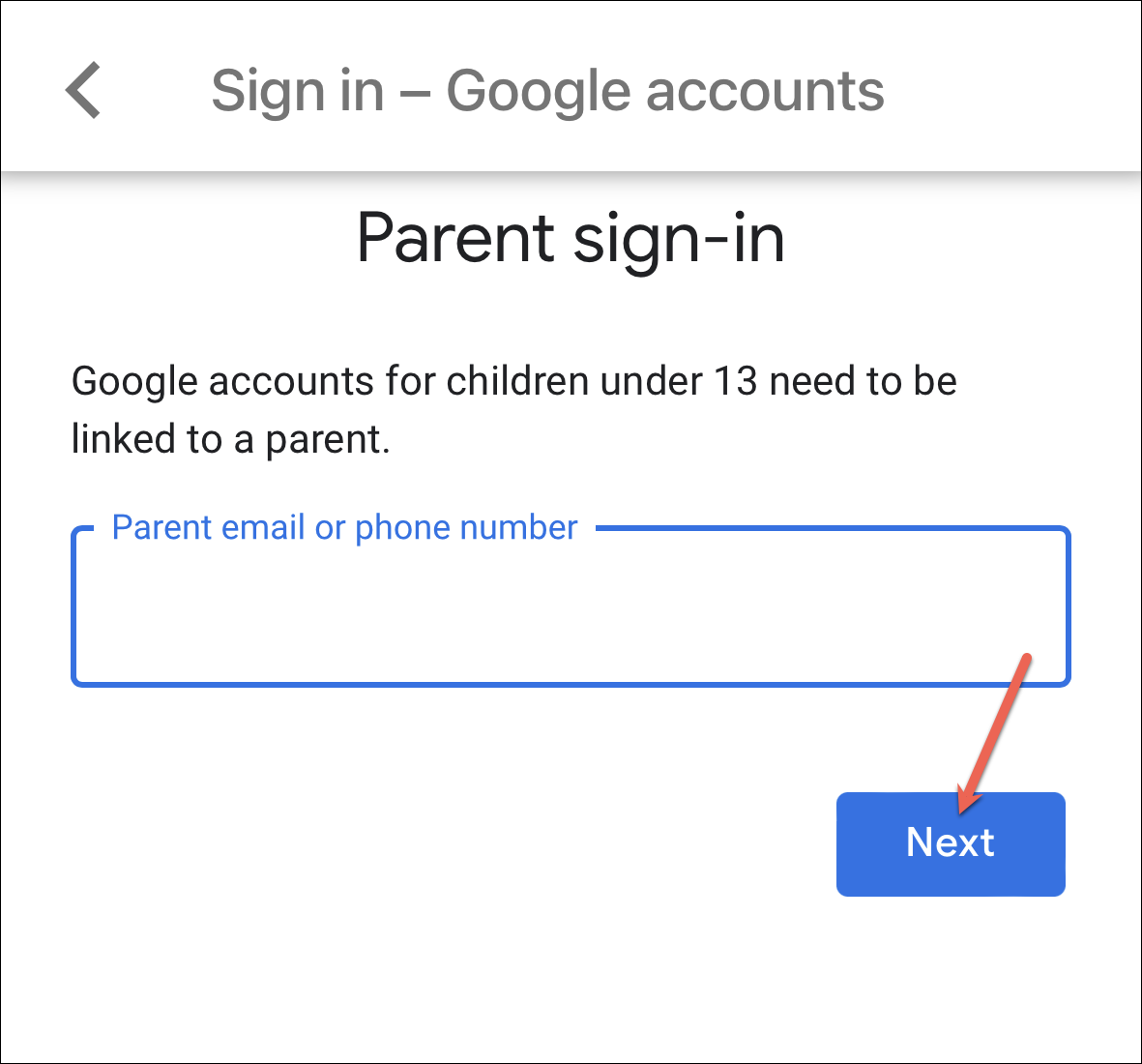 Next, as above, agree to Google's terms and agreements.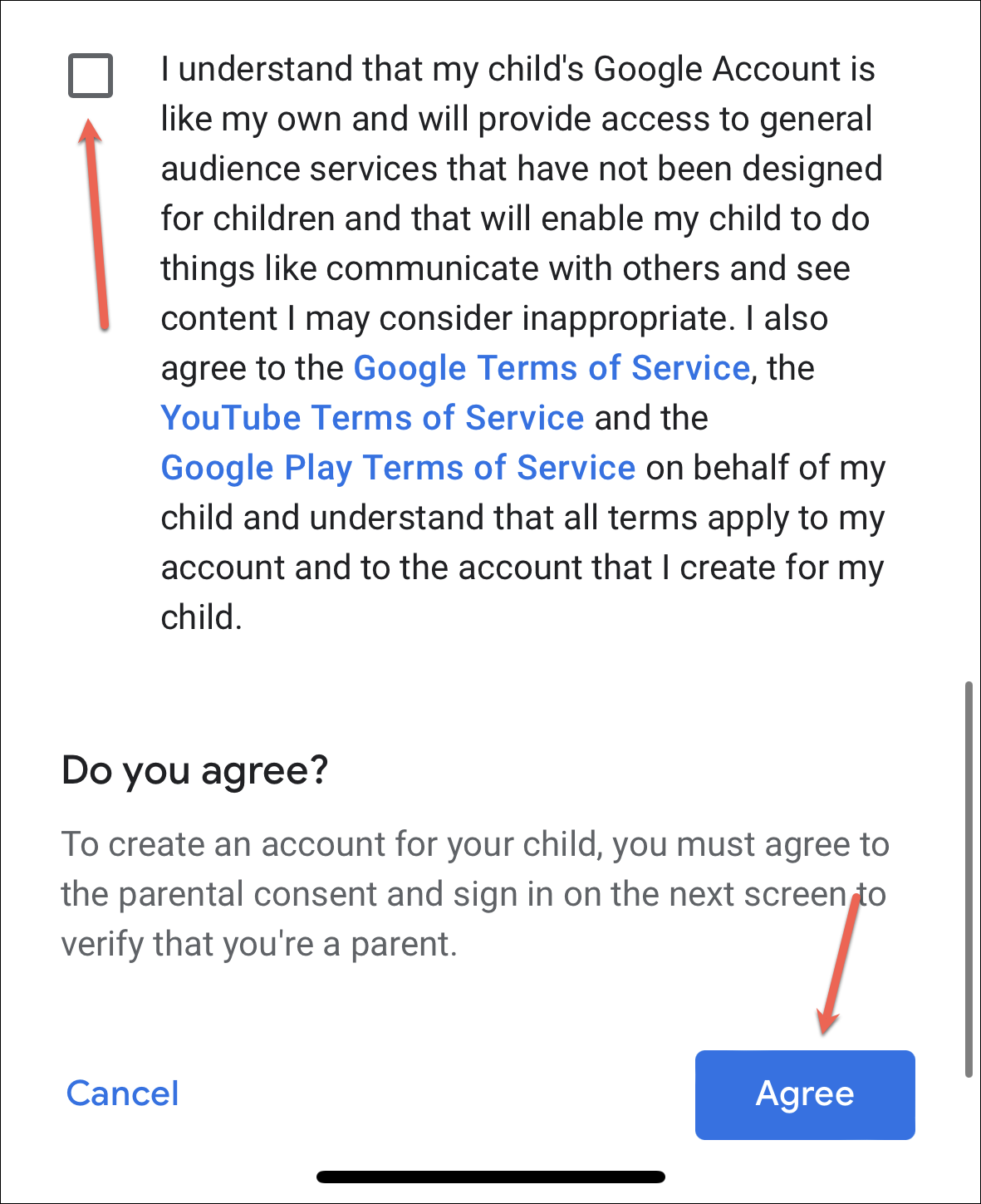 And your child's account will be created and added to Family Link. Make sure to sign into their Android or Chromebook device using the account you created above to manage the device's activity.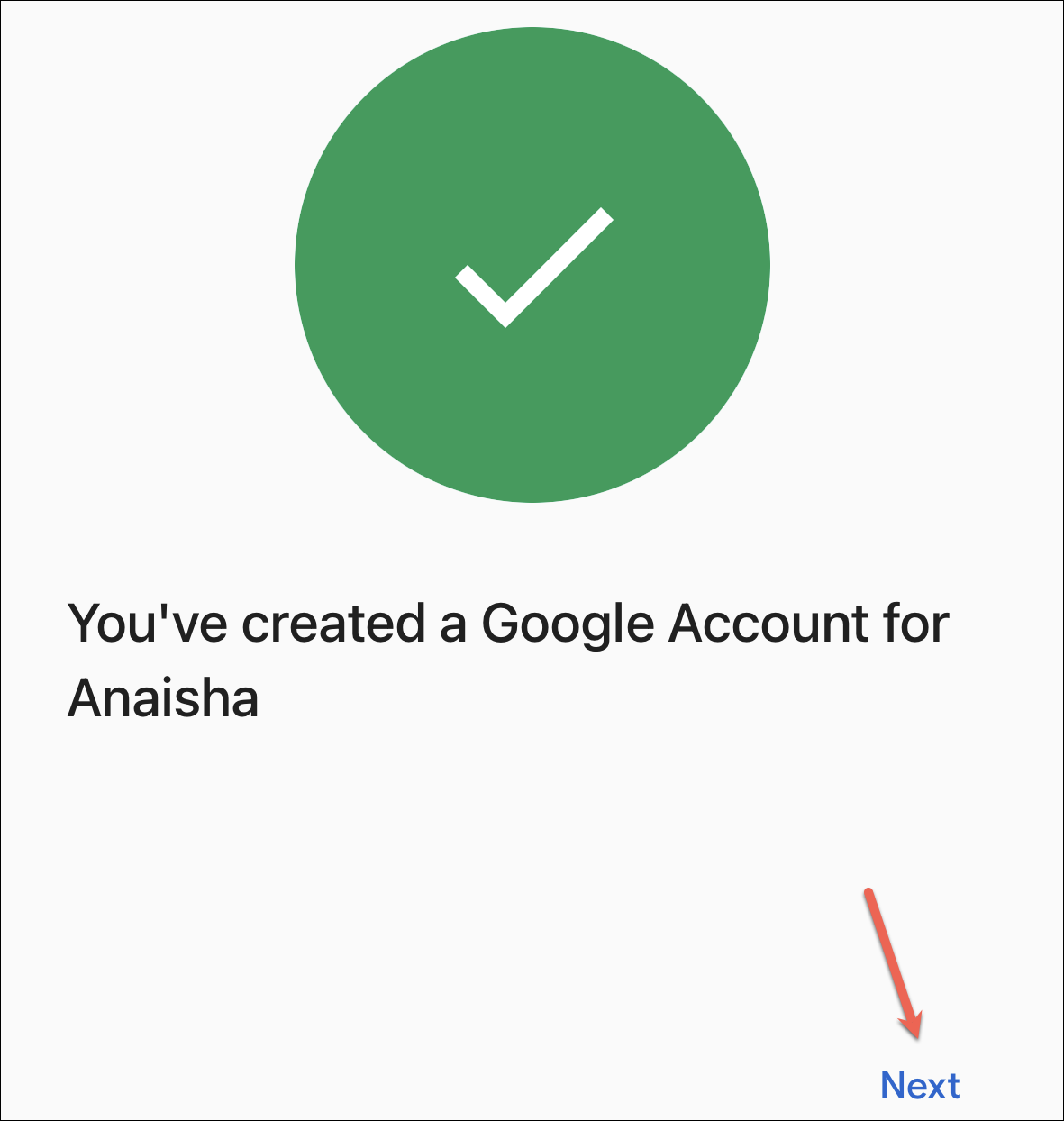 Manage Child's Activity on Chrome
Once you've added your child to the Family Link app, you can use it to manage their Chrome activity.
Open the Family Link app and select the child (if there is more than one) you want to configure Chrome for. Then, switch to the 'Controls' tab from the bottom of the screen.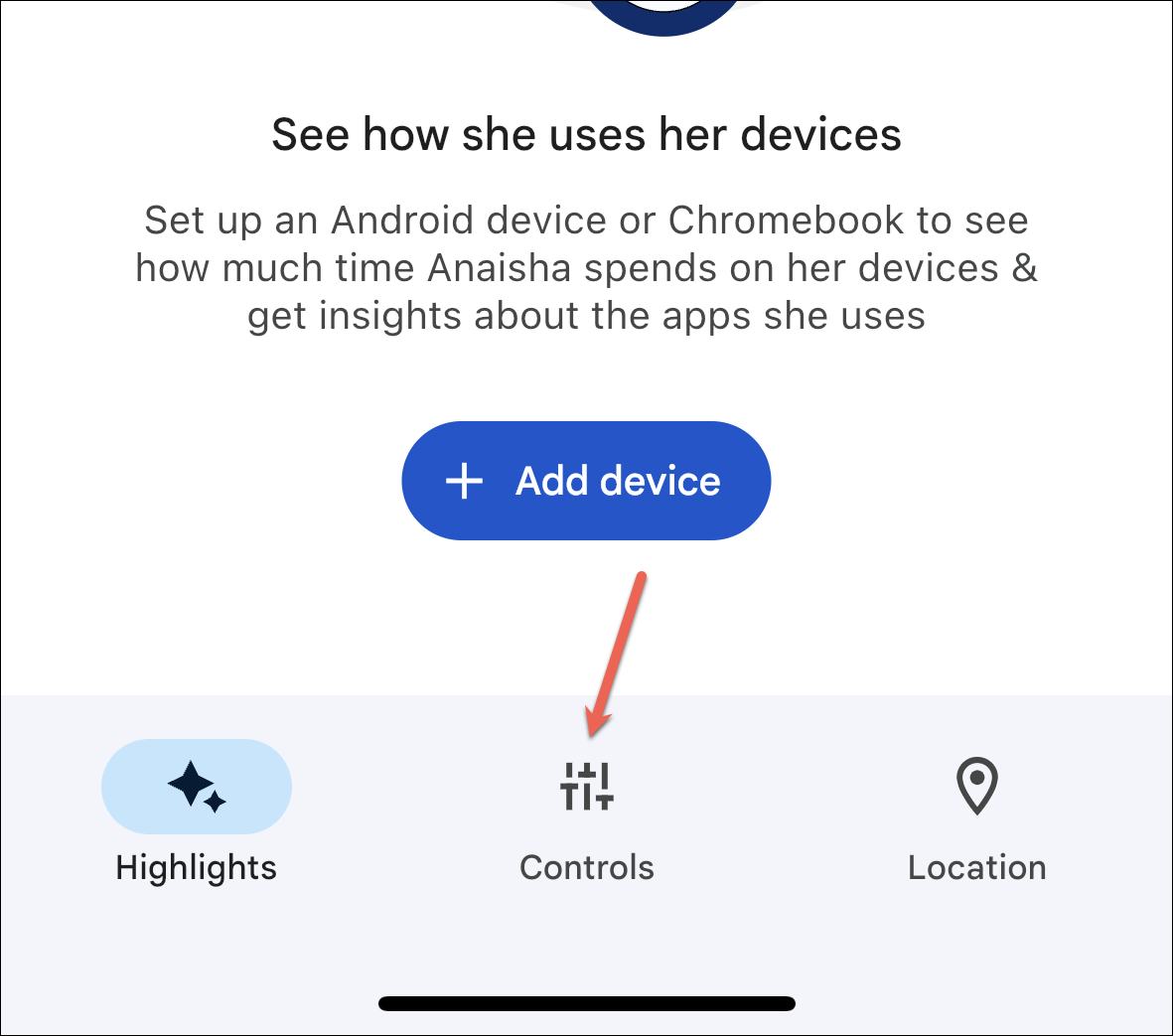 Tap 'Content Restrictions' from the options available.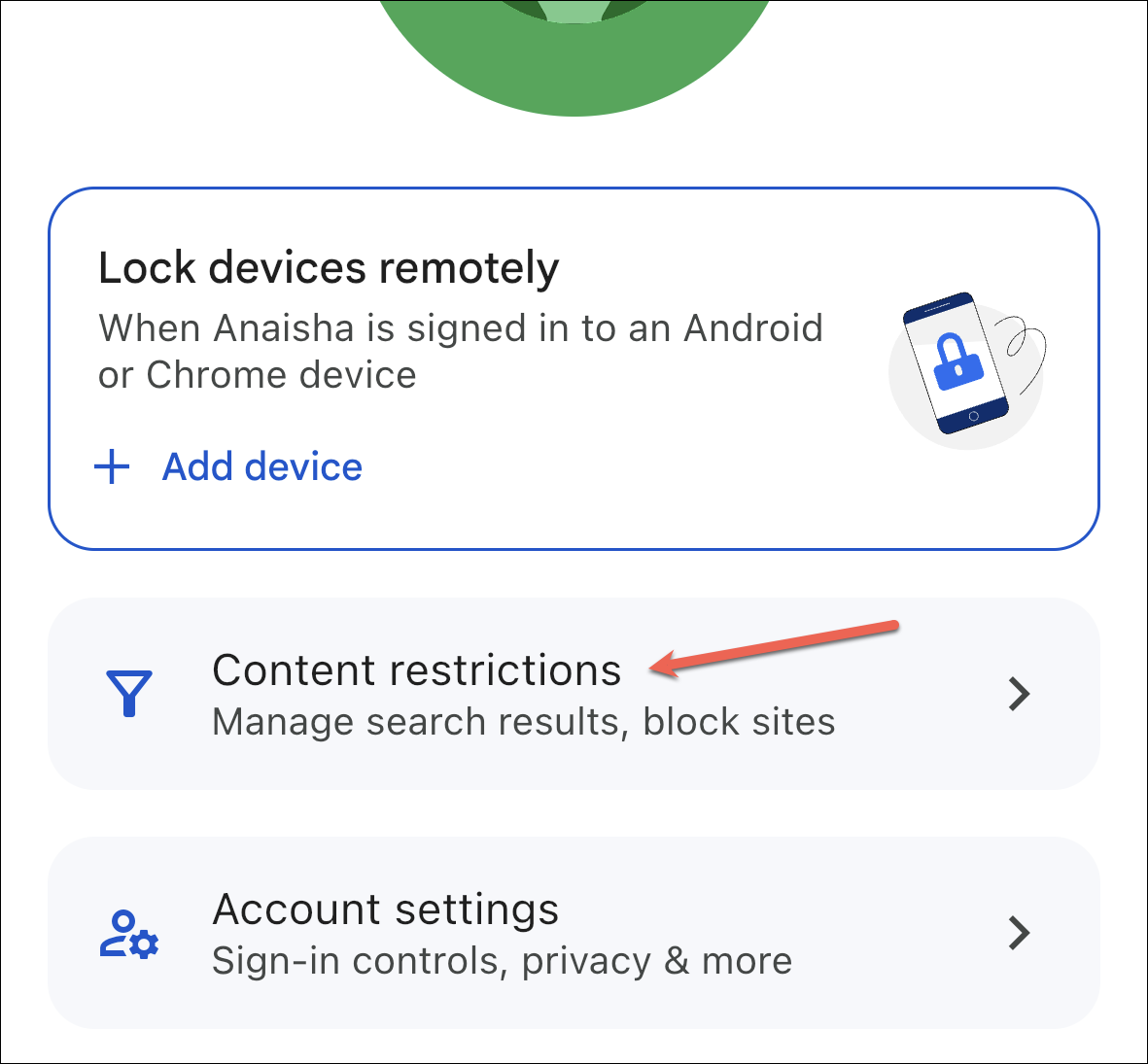 Next, tap 'Google Chrome'.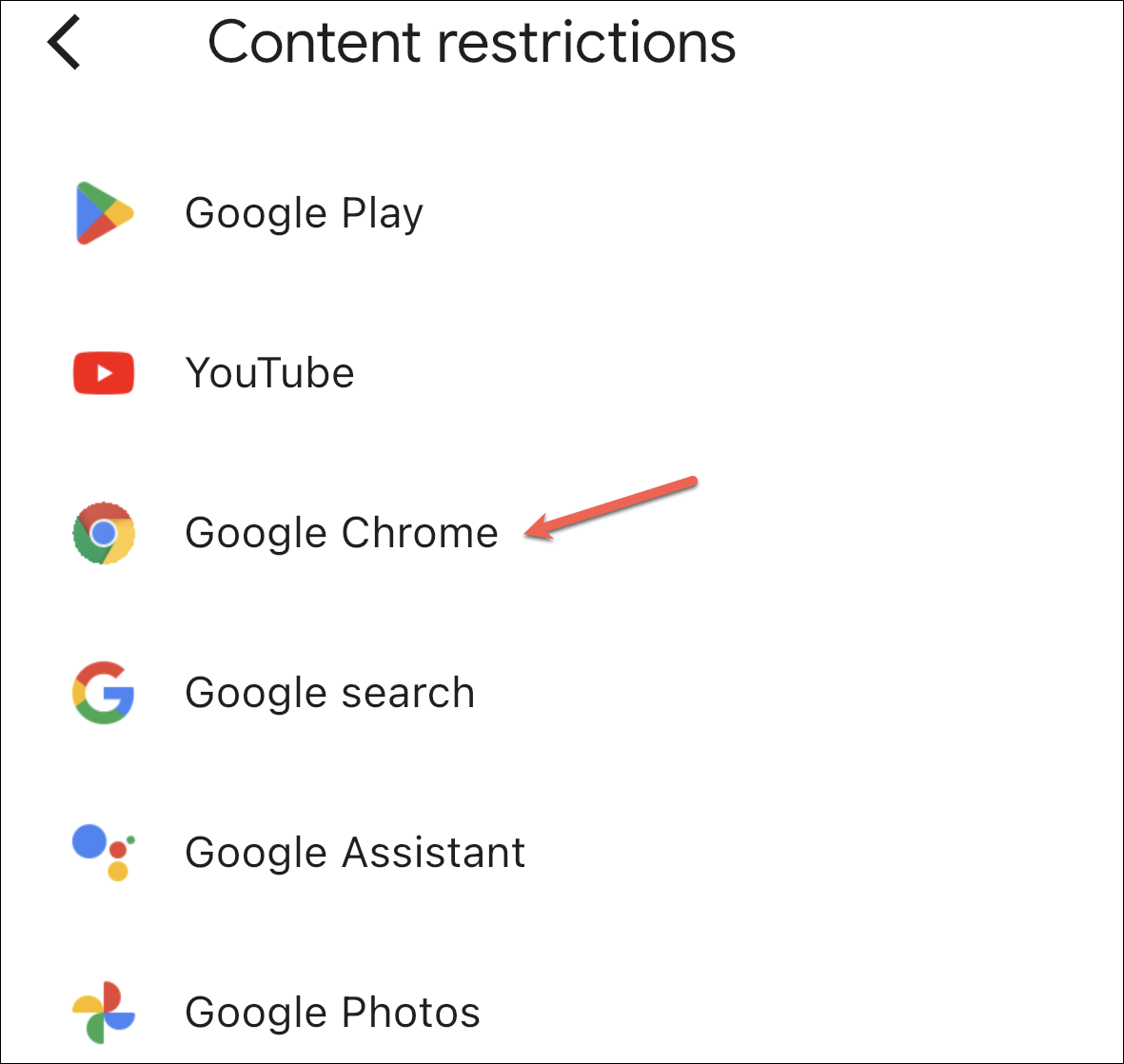 Here, you can select the setting that is right for your child.
If you choose 'Allow all sites', your child will be able to visit all websites except the ones you block. With 'Try to block explicit sites', Google Chrome will try to block all sexually explicit and violent sites using a filter. While choosing 'Only allow approved sites' lets your child to only visit the sites you add.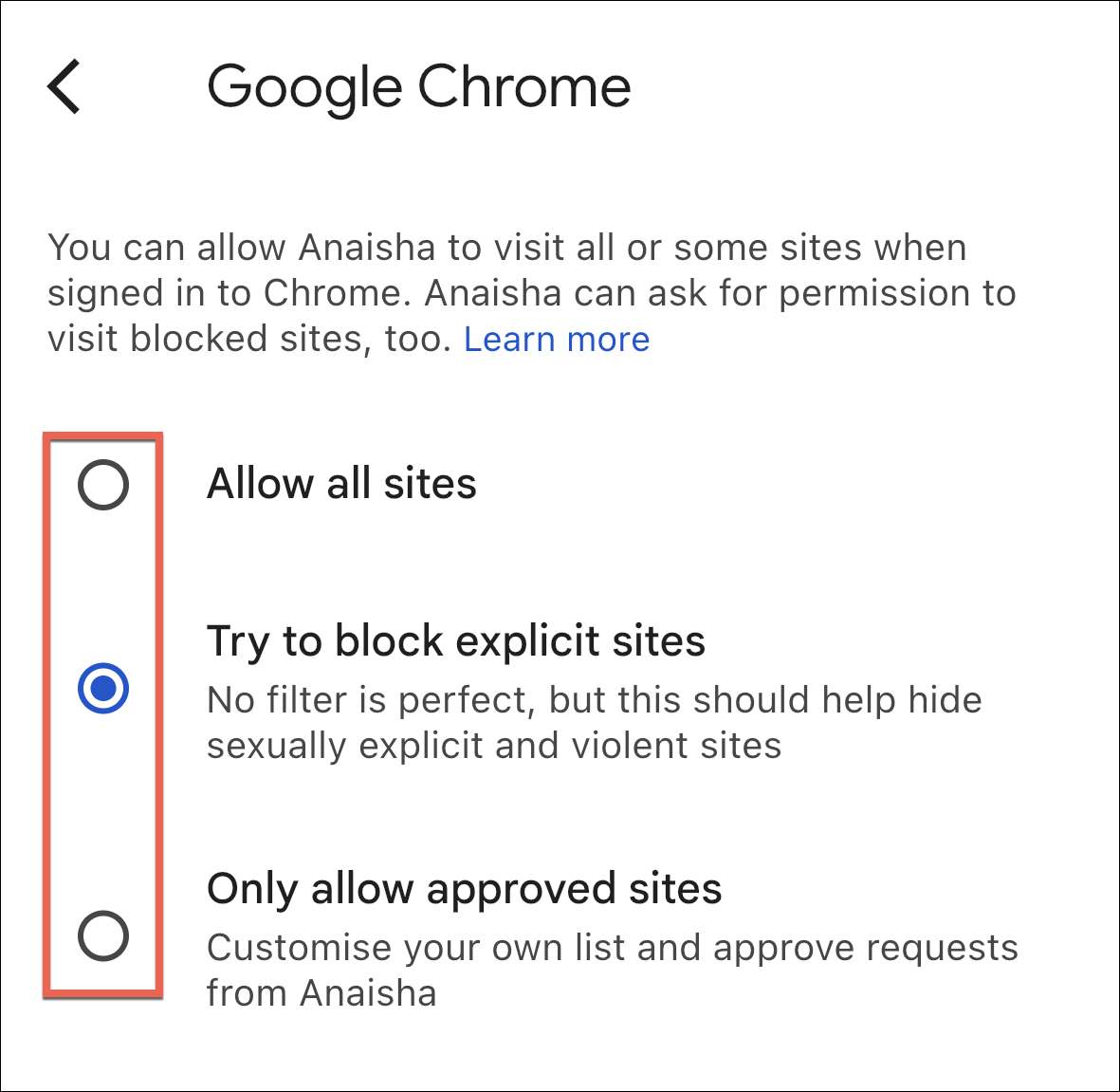 Add or Block Websites
Now, to add websites that you want to allow or block, tap 'Approved sites' or 'Blocked sites' under Manage sites to manually add them.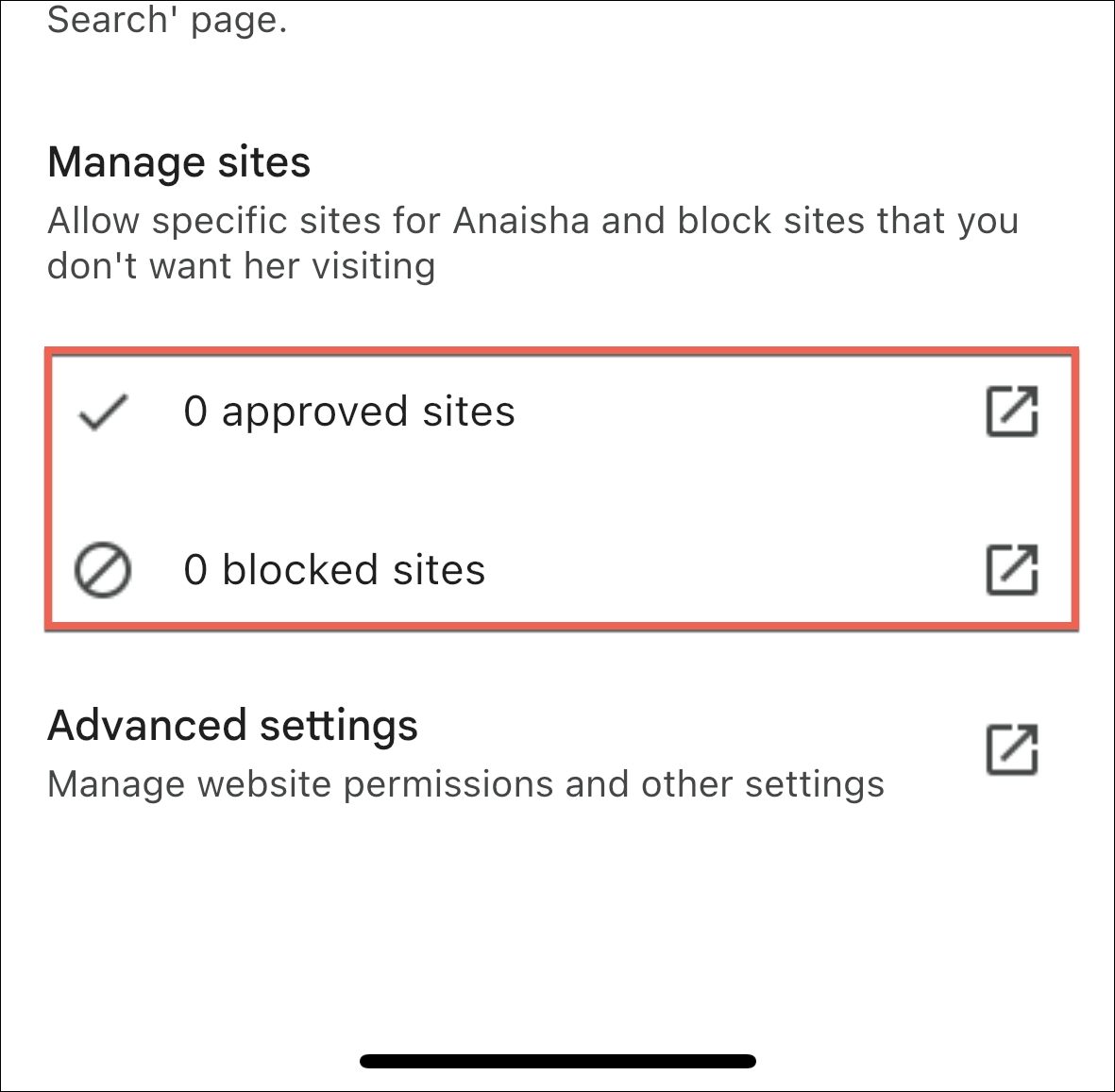 Then, tap the 'Add a Website' button.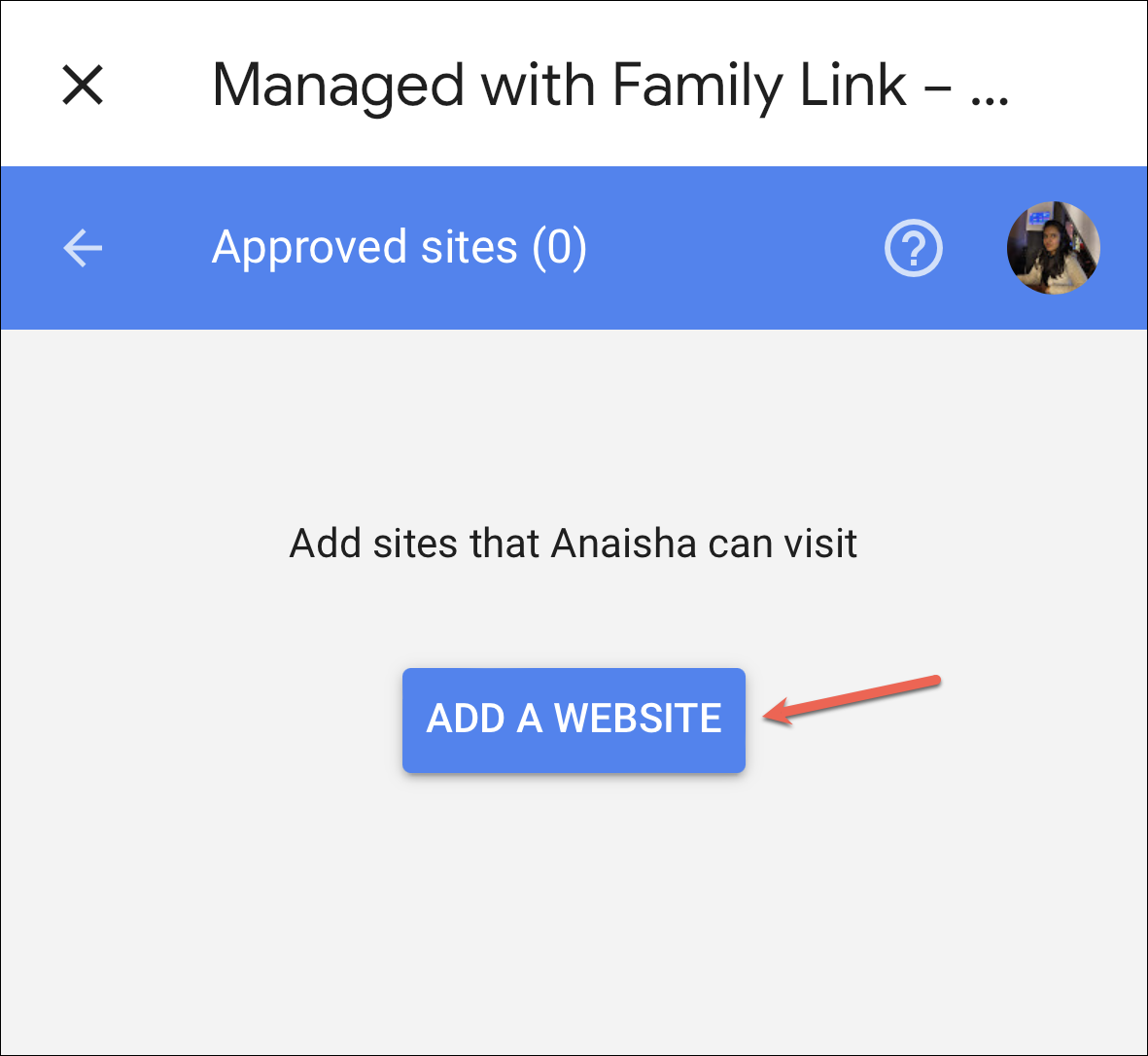 Enter the complete URL for the website (including www) or the domain and tap 'Save'.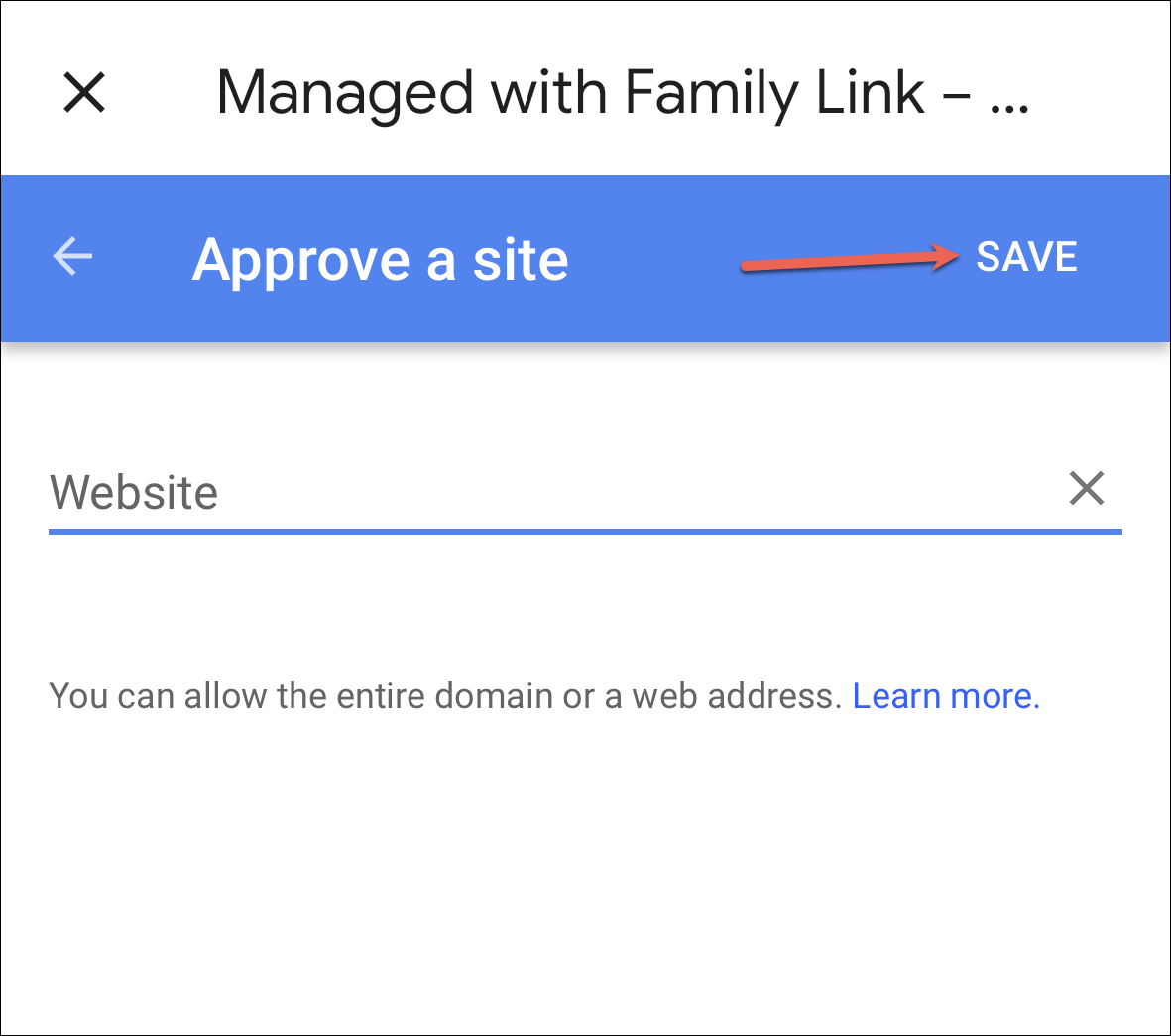 When you block a website, your child can ask for your permission to visit it, which you can approve or deny from your Family Link app.
When you block or allow a website, only that particular website is blocked is allowed. For example, blocking www.google.com doesn't block websites like www.google.co.uk or photos.google.com.
To block or allow all websites in that domain, enter the domain name. For example, enter 'google' to block all websites that have google in their name even if they start or end differently such as in the previous example.
Manage Website Permissions
With the Family Link app, you can also configure your child's Chrome in a manner that they cannot grant any location, camera or other permissions to apps and websites they visit.
Tap the option for 'Advanced Settings' in Google Chrome settings in the Family Link app.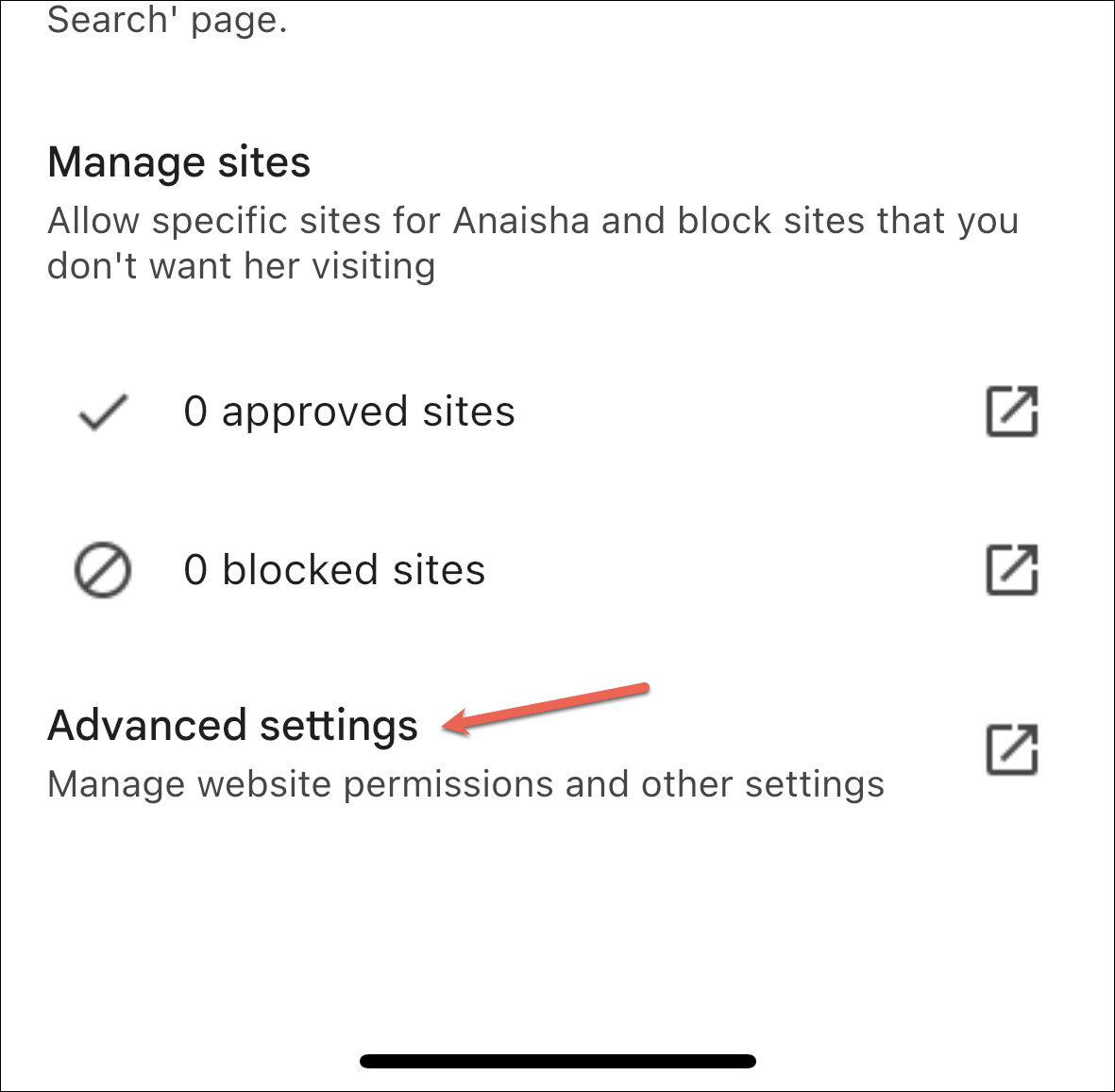 Then, turn off the toggle for 'Permissions for sites, apps, and extensions'.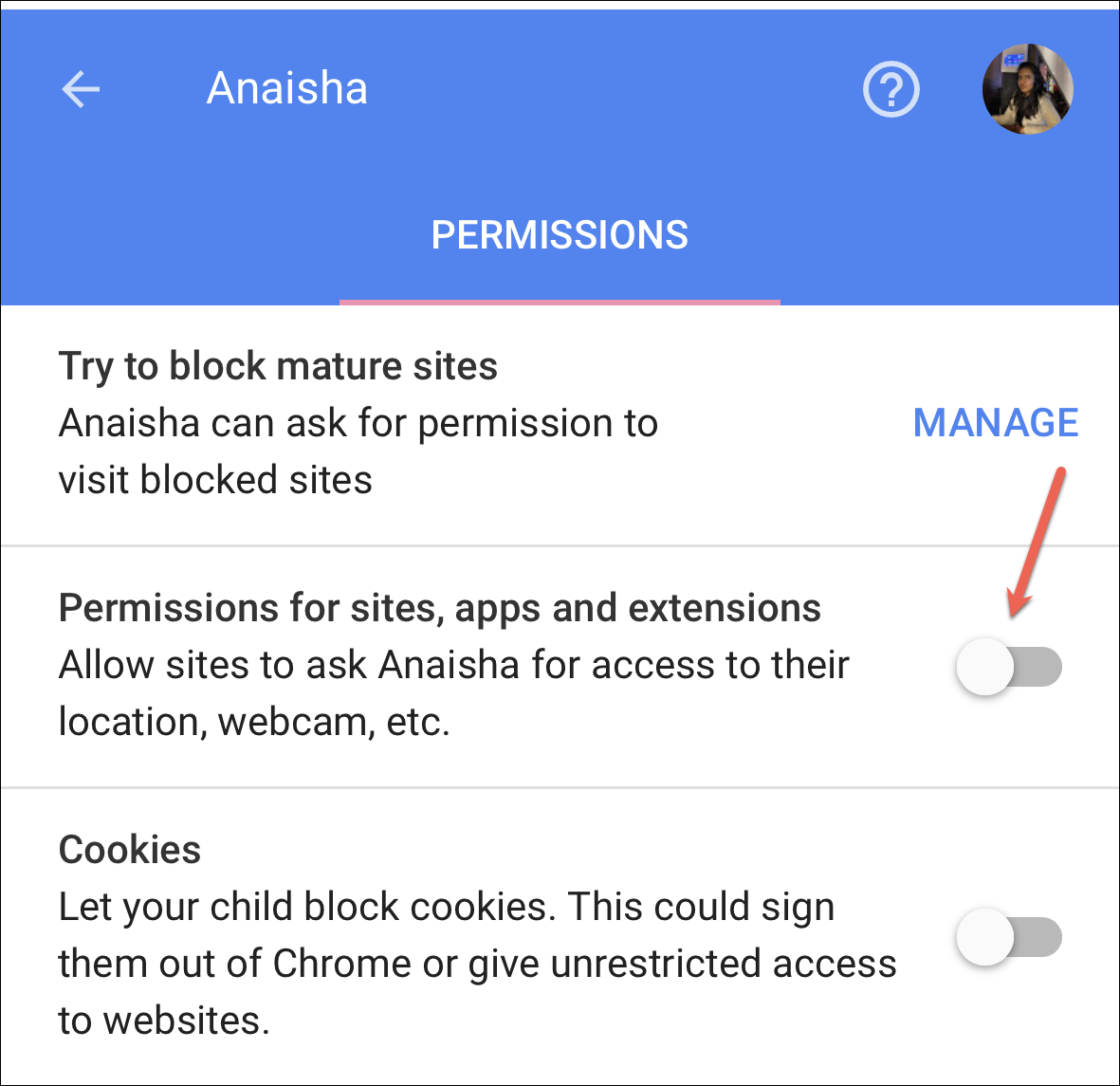 Going forward, your child won't be abe to give permissions for location, webcam, etc. to any sites. But the permissions they might have already granted will stay put.
Turn on SafeSearch
If your kids are using Google Chrome on an iOS device or a desktop, the best way you can make search safe for them is by turning on SafeSearch for the account signed into Google Chrome.
Go to google.com/preferences and sign in to the Google account if required.
Then, check the option for 'Turn on SafeSearch' and click 'Save' at the bottom of the page.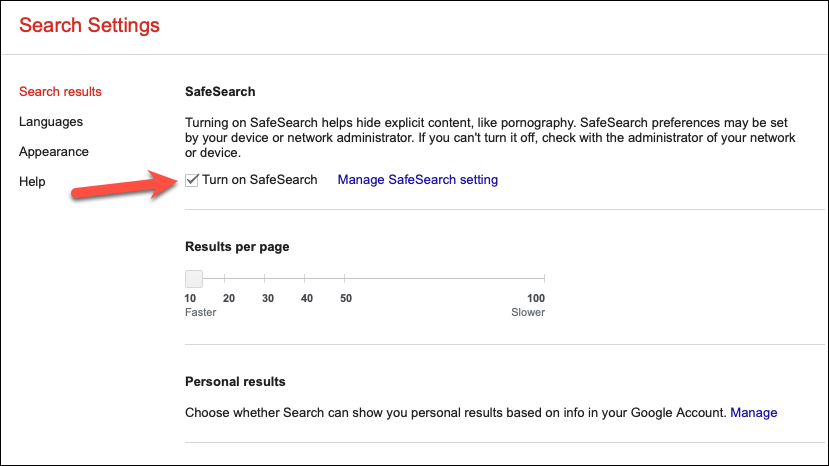 Now, Google Search results won't show any explicit results.
SafeSearch only works for Google search results and not website URLs though. The only way to block certain websites in Chrome for desktop is to download an extension, like BlockSite, and for Chrome for iOS is through Content & Privacy Restrictions in Screen Time settings. Check out our guide for blocking websites on iPhone; it works in all browsers, including Google Chrome.
---
While leaving your children to use the internet unsupervised is a scary thought, you can make Google Chrome safer by using the steps above. Alternatively, you can also check out Microsoft Edge in Kids Mode on the Windows desktop to have a safer browsing experience.